What our families say: Maple Leaf Lodge Care Home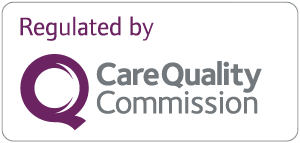 "Even though during the Covid pandemic things have been anything but normal and obviously visiting has been very difficult, the continuing care that Mum has received is wonderful. We have been able to visit using the suite and have had regular contact with the team and, as ever, nothing is too much trouble. News and photos of Mum, we are very thankful for. Considering the pressures of this past year we will never be able to thank everyone enough and wish all the team to know how much they're appreciated. Thank you."
Julie Ccarehome.co.uk rating: 5 out of 5
"Staff always go out of their way to chat to me when I call in to see my mum and since lockdown, when I've visited Mum in the pod. When I visited Mum I used to clean and cut her fingernails and deal with facial hairs. I wish these were covered with the care provided. Mum always looks at the staff with genuine affection and them to her, which is lovely to see."
J Dcarehome.co.uk rating: 3.83 out of 5
"I have been very pleased with the standard of care at Maple Leaf Lodge Care Home. The staff are kind, caring and always willing to help, even in difficult and stressful circumstances. I would certainly recommend the home to others."
H Ccarehome.co.uk rating: 3.83 out of 5
"I am very happy with the care and consideration given to my daughter. Obviously, we miss physical contact as she does but understand the need for this. I would not wish anyone to risk visiting and take in Covid-19. The staff are very good with facetime and pod time and they are very much appreciated by this family."
P Wcarehome.co.uk rating: 4.83 out of 5
"Thank you for everything you have done for Mum to enable her to live life to the full and for all the fun and laughter. From the very beginning, when Mum was adapting to being suddenly widowed in her late eighties, to a very short final illness, we have been enormously impressed and grateful to all the staff for their kindness, sensitivity, personal care, attention to detail, and wonderful attitude in helping Mum to make the very best of her time at Avery/Barchester Maple Leaf Lodge Care Home. Despite living with dementia, Mum has been able to continue to 'be herself' in the best way possible, with just the right amount of support needed for her to thrive. And, in Mum's last couple of weeks we were able to spend all the time we wanted together as a family with just the right level of support and help , and knowing that Mum could not have been in a better place either physically or mentally."
Zosia Ccarehome.co.uk rating: 4.67 out of 5
"My Dad has been at Maple Leaf care home now for nearly two years. The staff welcomed him with open arms and immediately took tests to see how his health and wellbeing were on arrival. I cannot praise the staff highly enough and I feel happy in the knowledge that he is so well taken care of. My sister and I (who both live abroad) have regular video calls with him and we are able to see how well looks, is dressed and how healthy (proof he is enjoying his food). He loves a cheeky banter with the staff and he is treated as one of a great and loving family. The staff are always polite, cheerful and professional. I would have no doubt in recommending this care home to anyone needing a place for their relatives to stay as it is indeed a home from home. The rooms are lovely and there are plenty of activities for the residents who are able and who want to join in."
Julie Lcarehome.co.uk rating: 4.58 out of 5
"I took my mum to stay for a week in September and I cannot praise it enough. I admit we had tears when we took her in as this was her first time in a care home environment so the nerves kicked in but as soon as we stepped foot inside everyone came forward to see mum and one member of staff, in particular, was so amazing with her, definitely made a friend there I think. When we picked her up a week later we had tears again because she didn't want to leave! The care home manager and his wonderful staff were simply amazing, nothing was too much trouble and it gave us the reassurance that we knew she was going to be well looked after and she was. So thank you, Avery Lodge."
Gill Mcarehome.co.uk rating: 5 out of 5
"Both my parents are in long term care, I cannot praise the staff, enough they've taken all the worry off me in giving them full-time care and both parents are happy being there. My dad had a fall but the care they gave him was excellent and they kept me informed at every step."
Stephanie Lcarehome.co.uk rating: 4.83 out of 5
"The place is lovely, the staff put you (and my mum) at ease straight away. Very helpful. Mum is very happy there."
Angela Ccarehome.co.uk rating: 5 out of 5
"I was recently visiting my friend that was staying in this care home due to needing further care. Since lockdown, I have not been able to see him as much. I'm his only friend in Grantham as his family lives a long way away. The staff at Maple Leaf Lodge Grantham has been fantastic. Because of Covid I've not been able to go and see him but they've been keeping me up-to-date with what he's doing and they've also arranged FaceTime video. I've also been able to arrange a visit in the gardens which is lovely to see my friend again. The staff has been fantastic, so welcoming. He enjoys the activities that they provide as it keeps him active. I can't thank them enough for what they do and especially at this time. Hopefully will see you all again soon."
Ron Mcarehome.co.uk rating: 5 out of 5
"Both my parents who have dementia are residing in Maple Leaf Lodge. It's a huge relief to know they are both safe and are receiving excellent care by all the team, due to COVID we are unable to go inside the home, however, the team all do a fantastic job to keep us up to date on how they are, and we get to see them in the garden with the activities team. I would like to thank everyone at Maple Leaf for all their hard work, it's nice to see my parents so happy and well."
Gary Ecarehome.co.uk rating: 5 out of 5
"My father-in-law has been in the home for a period of time, the staff has always been extremely pleasant and helpful, they go above and beyond for every resident. Over the past couple of months I've been unable to go to the home because of Covid, but the staff at Maple Leaf Lodge, have been perfect, they've been organising garden visits and video chats, so we can keep in contact with our loved ones. They've been keeping us up to date on what's happening. I can't thank them enough for the care they provide."
Malcolm Scarehome.co.uk rating: 5 out of 5
"Ther service and quality of care was 100% from seniors to housekeeping and admin staff were efficient and always helpful. Reception team cheerful and welcoming. Residents are well entertained and kept mentally active."
J Rcarehome.co.uk rating: 4.92 out of 5
"My father has been in Maple Leaf for a number of months and at the beginning was very poorly and spent time in hospital, returning to the care home after the hospital stay. I visited a lot when he was settling in and I found all the staff friendly, kind, and attentive. They ring when he has been ill and had to be admitted to hospital (before lockdown). Since we have not been able to visit they have always been helpful on the phone and organise face time with him twice a week. He now joins in with activities and there is a variety despite others not coming into the home to entertain. When there has been a problem which we would usually deal with the home have sorted it out My father has a food allergy which they took extremely seriously and addressed from the beginning, checking all the menus and identifying what he can and can't have. I have had full faith in the home to look after him at this difficult time, despite all the difficulties the care sector has experienced."
Janecarehome.co.uk rating: 4.75 out of 5
"What a wonderful and welcoming home. The staff are all friendly and very caring. The home is beautiful and has such a welcoming feel too it. The staff are very driven at ensuring the residents are happy and active. You need to view it to appreciate how quaint and pretty it is and how lovely the staff are."
Penny Bcarehome.co.uk rating: 5 out of 5
"My sister was discharged from the hospital to continue recuperation in care. She has since returned to her own home where she manages with support to continue to live independently. At her request, we returned to the care home for her to say thank you. In the longer term, it is very likely that should she need full-time care then this will be her preferred home. My sister has stayed in one other care home."
Anthony Ccarehome.co.uk rating: 5 out of 5
"I have visited this care facility three times to visit a near neighbour, now a resident. My impressions are, this home is excellent, well run, pleasant and the staff are very polite, helpful, courteous. I have no reason to complain about anything I have seen. I doubt one could complain about excellence. 100%"
J Rcarehome.co.uk rating: 4.75 out of 5
"My grandfather was at this care home for five years. He had dementia, was blind, and whilst he couldn't fully appreciate all the activities available, he was as happy as he could be and always extremely happy with the food! We were very happy with the care that was provided and the environment of the care home. Everywhere was always spotlessly clean, and the staff attentive."
Gemma Hcarehome.co.uk rating: 4.42 out of 5
"I only come to see my great auntie once every 3 months and I can not fault the team there! The receptionist is always friendly, always greets with a smile and the same with everyone there always greeting me with a smile! Activities are amazing always going that extra mile to make sure my great auntie has the best life she could ask for! I know that if I have any problems the home manager's door is always open."
J Gcarehome.co.uk rating: 5 out of 5
"Care has been very good and staff keep me updated on all that has been going on with regards to my step father."
A Hcarehome.co.uk rating: 4.67 out of 5
"From the onset carers finding out the needs of the resident. Close attention if the resident fell/slipped. No hesitation in answering all our questions. The way the carers encouraged participation in activities and the way the carers have given my mother-in-law confidence especially as she was recently widowed."
P Wcarehome.co.uk rating: 4.92 out of 5
"Very good/excellent care of a new resident, thoughtful and caring in every respect. All the staff, reception, office, management, kitchen, cleaning and care staff go out of their way to be warm and welcoming to both residents and visiting family members. Great to be fully informed of all issues relating to my mother."
I Wcarehome.co.uk rating: 4.92 out of 5
"Very friendly staff from all levels, mum has only been in a couple of days but the care she has received has been outstanding, always get a warm welcome when visiting and nothing is too much trouble. We have as a family been put at ease knowing she is well looked after."
Yvonne Bcarehome.co.uk rating: 4.58 out of 5
"Wonderful setting and environment, excellent quality of care and only positive experiences when I visit my friend. I Would not hesitate to recommend Avery Lodge to anyone needing to find a caring, warm home of the highest standards for their loved ones."
Jo Scarehome.co.uk rating: 5 out of 5
"Communication between management, care staff, residents and relatives could be improved regarding medication."
David Hcarehome.co.uk rating: 4.42 out of 5
"My wife entered Avery Lodge on 9/04/2018 and has settled in remarkably well. The staff show a high standard of professionalism in a very caring family environment. There is a warm, friendly atmosphere - calm and respectful. My wife has dementia and the staff, without exception, demonstrate patience and tolerance in trying circumstances. The whole family has been greatly impressed by the standards of Avery Lodge. I am happy that my wife is in such good hands."
Derek Lcarehome.co.uk rating: 4.42 out of 5
"Great care, staff are always friendly and helpful. My mum wouldn't live anywhere else and she is very happy here."
Jonathan Rcarehome.co.uk rating: 4.83 out of 5
"More like a HOME than care home, always a helpful and friendly welcome from reception staff. The staff always seem willing to help. Lounges and general residents areas clean well decorated with a calm and relax feel, with plenty of activities available, the large garden is also always well maintained."
Stephen Acarehome.co.uk rating: 4.58 out of 5
"The staff are extremely caring and provide excellent support to the residents. The plethora of activities for the residents to engage in and the collaboratively of the staff makes Avery Lodge Care Home an outstanding care home."
O Pcarehome.co.uk rating: 4.83 out of 5
"Very supportive staff and well run."
G Wcarehome.co.uk rating: 4.67 out of 5
"Both my parents were residents at Avery Lodge for a number of years. My father was given a new lease of life by all that Avery Lodge offered during the six-plus years he was a resident. My mother was given extremely supportive care during the nine years she resided there. My parents varied in their care needs during their time at Avery Lodge and staff regularly reviewed and adjusted care to support them. Relatives are always encouraged to be involved in the review of care and staff are always willing to listen and act on any concerns. The friendly, kind staff always show dignity and compassion. The food, accommodation, facilities, cleanliness and residents' activities are all of a high standard. All the team at Avery Lodge work hard to provide an exemplary residential home. I couldn't have wished for more from a residential home for my parents."
Lyn Ecarehome.co.uk rating: 4.92 out of 5
"My relative came to Avery lodge for some respite and when I visited I was amazed how much the home wasn't like a care home the decoration was tidy and clean it smelt fresh the care was phenomenal and the activity programme was fantastic it reminded me of a hotel hands down the best care home in Lincolnshire."
Leanne Hcarehome.co.uk rating: 5 out of 5
"The Avery Lodge Care Home is always bright, clean and cheerful, with lots of activities going on whenever I visit. The staff are extremely friendly and helpful. This is a very efficiently run care home and the best that I have visited."
Hillary Scarehome.co.uk rating: 4.83 out of 5
"My dad entered Avery Lodge in March 2018. He was collected and assisted by staff from the local hospital in Spalding. Since his arrival, he has been extremely well cared for. His skin problems evident in Spalding, with proper care by Avery, have disappeared. The staff on all levels are excellent and extremely caring and cheerful. My dad loves the food and playing table cricket and ball. He loves the garden and his walks and has told me he is very happy. I can't praise the staff highly enough for their care and attention. My heart sings. Thank you."
Julie Lcarehome.co.uk rating: 5 out of 5
"I have visited the Avery Care Home in Grantham to see a friend of mine who has been a resident for around three and a half years. During that time I have observed various members of staff performing their respective duties in a friendly, caring and professional manner. However, recently I have observed that there has been quite a number of staff changes which, I believe has impacted on the established members of staff. Who, appear to be undertaking additional tasks to supplement those newer members of staff gain an acceptable standard of professionalism. It would be very unfair to single out any individuals for praise, as I believe that ranging from the current management, reception, housekeeping, maintenance, activity coordinators, catering staff and of course, the care staff are all amazing in providing a safe, friendly and supportive place for my friend. Thank you. Overall, I believe that the Avery is a very good care home and it meets and fulfils my friends care requirements."
Danny Wcarehome.co.uk rating: 4 out of 5
"Very welcoming and the staff were great and vary caring. The residents seemed to love the food. Everybody is so friendly and the home is very clean. People at reception are very nice and willing to help with any questions you may have."
Amy Bcarehome.co.uk rating: 4.92 out of 5
"When visiting my father I could not wish for better care. They are well looked after, fed and entertained, nobody is ignored, they all join in. Lovely atmosphere."
Beryl Bcarehome.co.uk rating: 4.92 out of 5
"Fabulous staff, great to see familiar faces. Staff don't change much which says a great deal. Always cheerful and friendly to us and to mum. Great communication with me too. Only takes a few mins but I usually have to get rid of old newspapers and dead flowers or plants and tidy bathroom. All their help and support is greatly appreciated."
Julie Dcarehome.co.uk rating: 4.92 out of 5
"The home has a new manager and I have noticed how the atmosphere and the general running of the home has improved leaps and bounds. My brother is a long term resident and has always been very well cared for at Avery Lodge but his care has been wonderful over the past 2/3 months and I feel the new Home Manager has had a big influence on this improvement. There are a number of new members of staff and the recruitment has been spot on as they seem to have fitted into the care home environment so well."
Nicholas Mcarehome.co.uk rating: 4.42 out of 5
"My grandma is well looked after, the staff are both helpful and friendly and the entertainment that is provided is enjoyable for the residents. The food looked lovely my grandma thoroughly enjoys the food."
Bethanycarehome.co.uk rating: 4.58 out of 5
"Christmas carol evening. Wonderful evening! Great atmosphere. Lovely food. Enjoyed by everyone. Thank you :)"
Sarah Mcarehome.co.uk rating: 5 out of 5
"Excellent staff care, pleasant and patient with a strong character. Small turnover of staff ensures continuity of care. Food- plentiful and available when residents request it. Avery Lodge has given the family reassurance that they do not need to get stressed about resident's care."
H Wcarehome.co.uk rating: 4.75 out of 5
"As a frequent visitor this month, I have been extremely satisfied with the welcome received by the Home Manager and team and how well run the home is. The team are always very courteous, cheerful and nothing appears too much trouble for them. The home always appears very clean and tidy and I feel so much at ease that my son is being looked after and cared for in such a wonderful environment."
Ray Mcarehome.co.uk rating: 4.67 out of 5
"The home is always clean friendly an very welcoming when I visit. All staff are a credit to the home who seem to take real pride in where they work an jobs they do. Well done to all associated with Avery."
James Acarehome.co.uk rating: 3.92 out of 5
"A wonderful evening full of carols that every resident knew. Sung by a talented local choir. A lovely opportunity for my father to join in with familiar carols and for our family to join in too. This brought back memories of Xmas carols singing together as a family- lovely!"
J Acarehome.co.uk rating: 4.17 out of 5
"Most impressed with the tremendous backup support in helping mum settle. A very turbulent time in mum adjusting but the carers have so helped us all. Bless you, all."
Elizabeth Tcarehome.co.uk rating: 4.75 out of 5
"Lovely, helpful staff and very happy to leave my mum in their care. Everything she could possibly need and home from home."
Lesley Bcarehome.co.uk rating: 4.83 out of 5
"Staff are friendly and very kind. Always activities going on. Management are all very helpful and can talk to them about anything. Overall standard is excellent and lovely."
Andrew Tcarehome.co.uk rating: 4.58 out of 5
"Lovely care home. Residents appear to be happy and relaxed. staff are very attentive and genuinely care for the residents. The home is well looked after and always kept well and presentable. Staff can never do enough for residents."
Gareth Rcarehome.co.uk rating: 4.42 out of 5
"My Aunty is a resident of Avery Lodge and I couldn't wish for a better place for her. She loves it there. The staff are amazing and the activities they hold are the best. When I visit her she has always got something to tell me and the places she has been, it's lovely to hear."
Emma Acarehome.co.uk rating: 5 out of 5
"On arrival, six months ago received a very warm welcome from staff/management. Have received very good service. The meals are 85% excellent and taste. The other 15% are sometimes very basic. The home is kept clean, light and airy. The staff are very attentive to our needs."
Bernard Acarehome.co.uk rating: 4 out of 5
"Excellent, caring staff, willing to go the extra mile."
S Ccarehome.co.uk rating: 4.58 out of 5
"Staff are always polite, cleanliness is very good and you're always made welcome. Reception are very good and friendly housekeepers."
Jill Mcarehome.co.uk rating: 5 out of 5
"I find the staff very caring and very helpful in everything. A lot of activities are always happening to keep patients occupied and the place is well looked after in all departments with good atmosphere."
J Bcarehome.co.uk rating: 4.33 out of 5
"Avery Lodge name clearly shown from the main road; gated, railed pedestrian path to entrance- automatic doorway. Vestibule/reception well staffed by smartly uniformed staff pleasantly welcoming bright people - extremely helpful. I was pleased with my accommodation - clean and tidy with good lighting and view of well kept and laid out gardens. En-suite area safely railed and alarms available - dining room tables cleanly set up, cutlery napkin wrapped. Meal attractively plated and well served by a happy team of staff. Truly "welcome home"."
Fraser Acarehome.co.uk rating: 4.75 out of 5
"My parents arrived at Avery Lodge Grantham in September 2018 and were made to feel most welcome. The facilities are bright and clean. The majority of staff are extremely helpful and friendly and the Manager is always approachable and willing to listen to any concerns. Overall the food is very good although some dietary requirements initially met are sometimes forgotten. Overall I am extremely pleased with their care and can see they are looking at ways to improve their service including a variety of activities. Thank you Avery!"
Maureen Gcarehome.co.uk rating: 4.08 out of 5
"Mum always looks clean and happy when I visit. They try to let her be as independent as possible. Nice and bright and airy environment to walk about. Nice lounges to visit residents. Afternoon tea and cake very nice and homely."
Sharon Bcarehome.co.uk rating: 4.5 out of 5
"The home was bright and cheerful as soon as entering with decorations (xmas) spread around the home bringing festive cheer. Residents seemed to be in full flow, with some musical entertainments on to keep residents entertained. I was there about three house and all the staff were welcoming and friendly and very helpful."
Sam Tcarehome.co.uk rating: 4.83 out of 5
"When first entering the home I was greeted with warm energy from the receptionist. I was offered a drink while I waited for a member of activities to tell me what I would be ding. While working with the activities team everyone was really friendly and helped me wherever possible. when I had covered a few hours on my placement, I was allowed to lead an activity. If I ever got stuck or needed help the carers were on hand helping myself and all of the residents who were in the activity. everyone is really caring and supportive."
Samantha Bcarehome.co.uk rating: 4.33 out of 5
"In recent years 3 family members have been resident at Avery Lodge. The quality of care received has been exceptional. The home is attractive and well maintained but it is the dedication of the staff that makes this home outstanding. Residents are treated with dignity, respect and kindness. Staff are warm and friendly. Visitors are always made welcome when just visiting or joining in with activities. Staff, whatever their role in the home, take the time to get to know the residents, chatting and having a laugh with them as well as doing their job and meeting residents' needs. As relatives, the staff have supported us through difficult times with professionalism, compassion and kindness. Queries or concerns have been swiftly addressed. As a family, we would like the staff to know we are so grateful for their dedication. You are an exceptional care home and we feel lucky and privileged to have had family members cared for by you. Thank you from the bottom of our hearts."
Sue Rcarehome.co.uk rating: 5 out of 5
"All the staff are very friendly and always speaking when I visit - which is 4-5 times a week. You have a very good activity team always doing something but it is very noticeable when they are on holiday, that nothing seems to be planned. It can be long days for some of the residents when having to find something themselves to do."
D Wcarehome.co.uk rating: 4.08 out of 5
"Having been "admitted" in June 2018, my expectation was to stay just 2 weeks. However, as it happened, my condition needed a longer stay. I have found the home a place of safety and reassurance. The staff are always cheerful and helpful. I am amazed at the extent and range of skills needed by the staff."
E Dcarehome.co.uk rating: 4.58 out of 5
"I have visited several times, my experience there was great. Everybody is so friendly, the home is very clean. People at reception are very friendly and willing to help with any questions. The housekeepers do a great job the whole building is spotless. The food on offer there looks very good."
Lisa Dcarehome.co.uk rating: 4.58 out of 5
"I come here to see my sister-in-law who has enjoyed being here. Everyone of the staff are very helpful and nothing is too much for them. They make me feel welcome. I am pleased with what they are doing to make my sister-in-law very happy."
B Acarehome.co.uk rating: 5 out of 5
"Our daughter has early onset Alzheimers and has been in Avery Lodge for just over a year. She has been looked after with kindness and care. She has also been encouraged to participate in activities and outside visits. We are pleased and happy with her overall care."
Patricia Wcarehome.co.uk rating: 4.25 out of 5
"On behalf of my friend and all of her friends, we would like to thank all of the management and staff at Avery Lodge who helped to ensure that she had such a special 93rd birthday. The catering was exceptional and more than exceeded our expectations. All of the staff were so helpful and friendly. Your help and support in creating such a lovely day for her have been invaluable and she would have had such an enjoyable day."
E Kcarehome.co.uk rating: 5 out of 5
"Avery Lodge really does care for its residents. All of the staff know the residents well, their likes and dislikes and their usual routines. The residents are encouraged to join in as many of the varied activities as they want to and are able to. The carers have time for each resident and their needs and also for keeping the relatives informed as to matters related to their loved one. Overall Avery Lodge can be highly recommended because it maintains such a high standard."
S Ocarehome.co.uk rating: 5 out of 5
"Very clean and welcoming staff extremely friendly. Whole experience lovely and would use Avery Lodge again for other family/friends."
Shelley Acarehome.co.uk rating: 4.58 out of 5
"Mum first went into Avery Lodge for respite, not something mum or the family wanted but important for mum's health and safety. We have all been overwhelmed by the care provided. The warmth and friendliness of staff has been exceptional and mum has settled to the extent that she is highly likely to remain there. She raves about the food (thank goodness, she is gaining weight) and participates in the activities. We arrived once to find her having a facial and another time covered in paint following an art activity. She's definitely a late developer (years spent bringing up a family and caring for others) But right now she seem s to be having a great time. Brilliant news."
Susan Rcarehome.co.uk rating: 5 out of 5
"Can't praise the staff enough, informed me about what was going on with my husband, explained certain issues. They're not only looking after my husband but they support me as well. Lovely lovely people. I know he is being well looked after."
Kay Bcarehome.co.uk rating: 5 out of 5
"My mother in law moved into Avery Lodge from the hospital as a result of a fall and has made remarkable progress with the help and commitment of all the staff that care for her. She has been encouraged to start taking more of a role in her own personal care and is now eating and drinking on a regular basis resulting in weight gain and increased mobility. Her dementia continues to be predictable but social interaction is definitely helping. We her family cannot praise highly enough the care both she and us receives, kindness and humour in abundance and visiting is a pleasure but also peace of mind for the first time in a long time. Heartfelt. Thanks to you all."
J Ccarehome.co.uk rating: 4.75 out of 5
"I was made to feel extremely welcome and my husband said he would come here again. Meals were very good, staff from reception were very pleasant and helpful. Care and cleaner so caring. Thank you all."
Sybil Rcarehome.co.uk rating: 4.75 out of 5
"Modern, clean facilities in a very modern building. Staff are engaging and friendly. The activities team work very well giving great opportunities for service users to get involved. Very well situated to Grantham town centre."
Patrick P Wcarehome.co.uk rating: 4.92 out of 5
"A really warm and friendly place to be. The staff can't do enough to make you feel welcome and residents always seem really happy to be there."
L Hcarehome.co.uk rating: 5 out of 5
"Our mother was not initially well-disposed to going into a home and it was traumatic for her and us. She was initially on the dementia ward and was very well cared for but felt 'overwhelmed' by the 'busyness' there. We asked for her to be moved to the ground floor as soon as a room came up. This happened after a few months and she is now much more content. We really appreciate the kind, caring environment Avery Lodge provides."
Elizabeth Mcarehome.co.uk rating: 4.58 out of 5
"From start to finish, the experience of using Avery Lodge Care Home has been extremely positive. The care and dedication of all the staff provide a safe environment in which the highest standards of care are provided. My elderly mother was treated with dignity and respect by all staff and the facilities were always clean and well maintained. Additional entertainment was provided to further enhance the wellbeing of the service users and I would recommend Avery Lodge."
David Scarehome.co.uk rating: 5 out of 5
"Mum had two weeks respite after a hospital visit. She was well looked after, though not willing to join in activities. Staff were caring and cheerful, difficult with some residents. Avery Lodge Care Home is more welcoming than most residential homes I have visited. Thank you."
D Ncarehome.co.uk rating: 4.75 out of 5
"I found Avery Lodge to be a really friendly and welcoming place. The staff were really helpful. The food looked lovely and the residents seemed to love it. I was particularly pleased to see how well the staff care. They were really good and engaging the residents. A lovely place to have visited."
Niccarehome.co.uk rating: 4.5 out of 5
"The home is very welcoming, very clean and bright. All the areas are well kept. The staff are all very polite, helpful and caring and can not do enough for you. They are very attentive and are always organising lots of activities."
Emma Wcarehome.co.uk rating: 5 out of 5
"Great place to retire to, extremely nice staff and pleasant to talk to. Highly recommend."
James Ccarehome.co.uk rating: 4.92 out of 5
"My Mum has been at Avery Lodge for a couple of years and I am totally happy with my mums care. The friendly, kind staff who really care about the residents, have been so sensitive to my worries too. Mums room is lovely and I know she considers it her home now."
Sue Scarehome.co.uk rating: 4.92 out of 5
"I have visited a very dear friend who has recently been in the home for respite over the Christmas period and the staff are very helpful. I was greeted by happy staff on reception who offered me drinks and then showed me to my friend. My whole experience was wonderful and I would be wanting to stay there should I need some respite or retirement home. My dear friend is very happy and said everyone is very kind and helpful."
Jean Ccarehome.co.uk rating: 4.5 out of 5
"I have lived here for over 5 years and i have loved every minute of it. There's always so much going on and the staff always have time for me. Big and spacious rooms, very clean, lots of different choice of food and drink."
A Mcarehome.co.uk rating: 5 out of 5
"My mother has lived at a care home in the North East since July but checked into this care home in January on a trial basis in the hope that she would move in permanently and be closer to me. However, after a week I took her out as I found the home unsatisfactory. I experienced problems with: Failing to dispense medication correctly, Two members of staff being unpleasant towards me, and one towards my mother, A member of staff being verbally aggressive towards another resident, Failing to offer a choice of food and providing food which was unsuitable, Her juice jug and glass not being replaced – had not been done by 4.30pm on one day, Her bed not being made. This care home gives the impression of being a lovely care home and some members of staff are very pleasant and hardworking. However, due to the above problems I could not leave her there, and I returned her to her previous home where I know she is treated with respect and dignity, her medication is dispensed correctly and she is fed well."
B Tcarehome.co.uk rating: 2.33 out of 5
"We are very happy with the continuing care provided to my mother with advanced Alzheimer's. The home and all staff have the greatest respect and dignity for her and other residents. A member of the family visits nearly every day and we are always greeted by kindness and knowledge of mums day."
Clare Scarehome.co.uk rating: 4.92 out of 5
"This is an excellent care home where staff are totally committed to delivering client centred care based on individual need. The care environment is clean and bright where each resident has an individual care plan suited to their lifestyle and activities to ensure the body and mind is kept challenged. May I take this opportunity to thank all the staff who work tirelessly every day to provide this home from care centre."
Seancarehome.co.uk rating: 4.83 out of 5
"My father moved into Avery Lodge in December 2015. He had always said he did not want to go into care, but after his latest heart attack, he was very frail and nervous and he realised he could no longer look after himself at home. From day one the care and support he has received has been excellent. The staff are always attentive and encouraging, nothing to is too much trouble and have even managing to get him to join in with some of the social activities, which he has never done before. He quickly settled and accepted Avery Lodge as his home. My father recently said himself that he could not get any better care, and that it is a lovely relaxing place to be. He is happy and treats Avery Lodge as his home. We visit several times a weeks and we are always made welcome and feel totally relaxed sharing the home environment. It is a great relief to us to know that he is safe and well cared for. This is an excellent care home and I would recommend to anyone."
Robert Mcarehome.co.uk rating: 4.92 out of 5
"Happy my mother is in a safe and comfortable place. Would like to see rooms a little better furnished. There is also a strange aroma which I would like to see addressed. Staff are fantastic and cheery and very helpful."
Timothy Ecarehome.co.uk rating: 4.25 out of 5
"Avery Care Home Staff and facilities are exceptional. My Uncle loves living at Avery Lodge and is truly hoping that it will be his forever home. The care home provides beautiful food, a clean and tidy environment and decorated beautifully. There are many activities for the residents both inside the care home and outside within the local area and beyond. A lovely place to retire or just to have a short respite. Having peace of mind my Uncle is in safe hands and is happy means the world to me and my family, thank you all!"
Sue Hcarehome.co.uk rating: 4.92 out of 5
"Lovely home and staff would recommend to all. Kept my relative entertained, well looked after and the environment clean every time I visited. Both myself and my parents never had any complaints at all!"
Paul Fcarehome.co.uk rating: 4.75 out of 5
"My grandmother fell and broke her hip, after two weeks in hospital she returned to the home where the staff welcomed her. They have been helping to rehabilitate my grandmother and have provided excellent care. Every staff member is bright and cheery and they genuinely care. I am so pleased my grandmother is here she receives 1st rate care"
F Bcarehome.co.uk rating: 5 out of 5
"My mother (91) was assessed as being suitable for this establishment, being high dependent. During her stay, she slipped as the staff were putting to bed. No doctor was called and it was 4 days later before we found out her leg was broken. We received no assistance from Avery Lodge management on this and as a result, she was admitted to NHS hospital and did not return. Due to the lack of responsible care during the above episode, I cannot recommend this establishment."
W Rcarehome.co.uk rating: 2.92 out of 5
"The Avery is the best care home in our area and has done everything possible to make both my Grandparents feel at home. Things have not always been perfect, but have always been rectified quickly. The staff are almost all kind and caring, all the time."
Lucy Mcarehome.co.uk rating: 4.17 out of 5
What happens now?
Are you ready to discuss your individual care requirements? Pick up the phone and talk to us, book a visit to our care home or come and take a look around our facilities.
Care enquiries
New care enquiry phone lines are open 8am - 8pm
01476 452829
All other calls
Our fees and contract
We want to be as transparent as possible about how we charge for the different services we provide as well as what's included in our contract. Please click the links below to find out more about our fees and contract.
View typical fees
View Our Contract
Useful downloads
Here to help you make the right decision about your care requirements.
48430