What our families say: Llys-Y-Tywysog Care Home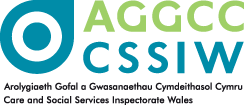 "Mum has been a resident of Llys Y Tywysog for 18 months and her safety and care, particularly over the past year, has been a huge comfort to me and the rest of her family. The peace of mind that Mum enjoys a good home life is invaluable. We FaceTime and phone regularly and Mum enjoys the friendship of other residents and the staff. When we were able to visit in the garden, Mum enjoyed weekly visits from family and friends and the recently opened visitors suite provides comfortable and safe visiting for the foreseeable future. We all look forward to being able to have closer visits, but until then the family are very happy that all of the staff are real friends and genuinely care for Mum and the other residents like their own families. Mum particularly enjoys the activities, cooking and bingo are favourites."
Sarah Ocarehome.co.uk rating: 4.92 out of 5
"My mother has been a resident for three years and has always received an incredibly high standard of care. Everything from lovely, good, to friendly, professional care. I have always had the highest regard for all the staff and that has been made even higher over the last twelve months. Throughout the pandemic, they have been unfailingly dedicated in their work and have shown what professionals they really are. I could not recommend them and the home highly enough."
Kern Ccarehome.co.uk rating: 4.58 out of 5
"It has been a happy and pleasant stay. Everyone has been courteous and kind."
Wendy Scarehome.co.uk rating: 5 out of 5
"It's difficult to articulate in so little characters why it was the biggest mistake as a family we ever made to place a loved one here. If we had our time over we would not have been drawn into a web of deceit and would have investigated further below the glossy exterior of the establishment. The management is focused on cost reduction over care provision and this is evident from the disgruntled comments of the staff which is openly shared and heard. The caring team are limited by the standards they can achieve as a result of there being not enough staff on duty at any one time."
A Bcarehome.co.uk rating: 1.92 out of 5
"My grandfather has been a resident in Llys-y-Twysog for over a year now, and his care has been second to none. All the staff are helpful and caring. During the time of this pandemic, the support that my grandfather has been getting is phenomenal. The lockdown has affected his dementia quite badly, but throughout, they have been patient, supportive and compassionate. The introduction of the video calls really helped our family feel closer during this awful time, and now we look forward to the once a week visit, and we look forward to being able to see him more. Thank you to all the staff at Llys-y-Twysog for your work daily and especially during this stressful time, knowing that he is safe and cared for puts all of our minds at rest."
Laura Lcarehome.co.uk rating: 4.92 out of 5
"My Mum has been in the residential floor of Llys y Tywysog for a year now, 50% of the time during the COVID-19 pandemic and the level of care has been excellent for the whole year but particularly since the beginning of 2020. The staff have stepped up and gone above and beyond for the residents, during a very difficult time. Their duty of care has been excellent, during what has been and still is a very scary time. So, thank you very much for all you do and probably don't always get recognised for."
Emma Ccarehome.co.uk rating: 4.92 out of 5
"Mum has been resident at Llys Y Tywysog for a year, moving from emergency respite to permanent resident through that time. Mum's underlying health issues have been addressed sensitively and consistently, she is safe and enjoys the company of other residents and the care staff, who are now friends. All of the staff care with kindness and practical professionalism. My family have been very happy with the care and attention that mum has received and we are content that the care staff have mum's best interests in mind every day, and are always alert to any health issues that need attention. Throughout COVID and lockdown, we have been comforted by regular company, home and personal updates, video calls and recently garden visits. Mum had some awareness of COVID and care staff have been careful to inform but not alarm the residents, despite so many being affected with the disease. We are mindful of visit protocol and look forward to longer and more 'normal' visits as soon as is allowed."
Sarah Ocarehome.co.uk rating: 4.92 out of 5
"The care at Llys-y-Tywysog is second to none. Both my mum and dad have been cared for here. The environment is welcoming, friendly and truly person-centred in care delivery. The care, skill and regard displayed by all staff to residents are outstanding and the reason why this home is a real community for residents. My parents were expertly cared for and treated with the utmost dignity. I can't thank or praise the staff highly enough. A superb care home."
Sue Ncarehome.co.uk rating: 5 out of 5
"Llys-y-Tywysog has cared for my mum for more than nine years. All through the years, she has been looked after wonderfully and her morale has been maintained to a high level. At times when she was very unwell the nursing care has been swift and effective. During this time of crisis (coronavirus) Llys-y-Tywysog have responded with the utmost urgency to protect everyone. I have always found the caring staff to be first class, but with this crisis, they have exceeded all expectations for which I am truly grateful. I have every confidence they will do their best to look after my mum. P.S. We both enjoyed the video call."
Coral Ycarehome.co.uk rating: 4.25 out of 5
"My mother was a resident until she passed in September 2019. The care she received right up to the end was 2nd to none. The compassion they showed me and my family was outstanding. So much so that my dad is now a resident. He has Parkinson's and was in hospital for 3 months after a fall. He chose to come to Llys-y-Tywysog because he knew the staff and the level of care. They have gone over and above to keep us in contact with our loved ones during these difficult times with the coronavirus. No words can express the gratitude I have for the staff."
Laura L-Pcarehome.co.uk rating: 4.58 out of 5
"It was a nice day out to Plantasia and fish and chip shop. A nice day out."
D Gcarehome.co.uk rating: 4.33 out of 5
"Staff are always polite and helpful and make you feel welcome whenever you visit. Nothing is too much trouble."
Stephen Mcarehome.co.uk rating: 4.75 out of 5
"All the staff are very friendly and helpful. It is these people that make the home a very friendly place."
I Bcarehome.co.uk rating: 3.92 out of 5
"I really enjoyed the pantomime and going out for lunch."
J Jcarehome.co.uk rating: 5 out of 5
"Myself, and I believe everyone else, had a fantastic time at the panto Cinderella. It was a wonderful show for grown-ups as well as children. We look forward to our next pantomime, but I'm sorry to say it will be a while for the next one. Hopefully, we can go to see some other show."
D Tcarehome.co.uk rating: 5 out of 5
"I enjoy the panto and trips to the pub very much."
Des Jcarehome.co.uk rating: 5 out of 5
"The Christmas fete that was held at the home was outstanding, it was lovely to see the residents and staff enjoying it. The home has a very nice feel to it and would highly recommend it to my friends."
Isabel Hcarehome.co.uk rating: 4.42 out of 5
"My father has been in the home since March (a big adjustment for all the family), he has received excellent treatment and care, with the management friendly and approachable. As with anything relating to care, there has been a few issues with day to day problems, but when they have been pointed out to the senior staff all the problems have been addressed."
Jean Fcarehome.co.uk rating: 4.33 out of 5
"Excellent standards of practice and care, always going the extra bit that is needed in a challenging environment, always a smile on everyone's faces and I would be happy to recommend the home to many others. The girls and guys here have been a pleasure."
Marcus Gcarehome.co.uk rating: 4.5 out of 5
"Extremely helpful. Caring towards my nan."
Katie Dcarehome.co.uk rating: 4.42 out of 5
"I am very happy with Mum's home. The staff are wonderful with Mum and it's lovely for me to know she is well cared for when I can't be with her. Even to the kitchen and maintenance, nothing is too much trouble for Mum to feel happy and content. The whole place feels like family."
K Wcarehome.co.uk rating: 5 out of 5
"A very good experience - the staff at all levels were very helpful, kind and caring. They also showed great patience with those who had greater needs. The chef provided an excellent standard of catering. My short term care allowed me to adjust after a hospital stay in preparation for returning home. I could not have asked for better service. Thank you to all departments."
K Mcarehome.co.uk rating: 4.73 out of 5
"This is a lovely home, well maintained and looked after. Each person has their own room, we all have a choice of two meals at lunchtime and in the evening get sandwiches and cake. We can take a bath or shower providing we have a carers with is. Once again, we have sandwiches and a drink at bedtime."
D Tcarehome.co.uk rating: 4.73 out of 5
"My parents (96 and 87 years old) have been in Llys-y-Tywysog for 6 months and my family are very pleased with the warm, understanding and professional care they have received. The staff are always friendly and welcoming. The home is very nicely decorated with good facilities for both residents and visitors. A good range of activities for enjoyment and stimulation."
Janet Scarehome.co.uk rating: 5 out of 5
"All the staff are very helpful, especially the care assistants who I think are understaffed. Find there should be more of a continuity of nursing staff, too many agency staff deployed, who do not get to know the specific needs of residents because of them I find information is not always passed on! Unfortunately, the latest manager has left which is not good for the morale of staff, residents and family members. There seems to be a very high turnover of management, which makes you wonder why! I would recommend the home as the staff, carers and nurses are very caring and helpful in a very challenging working environment."
M Ecarehome.co.uk rating: 4.33 out of 5
"We visited Llys-y-Tywysog for a fete. A family friend has lived there for some time. We always have a warm welcome there, but this was the first time we'd been for a social event. It was busy with lots going on. The residents were having a great time. There was a concert going on. Staff and residents were up dancing - the staff even did the 'conga'! The chef was doing a BBQ which was tasty. Nursing homes get a lot of bad press but it just shows there are some excellent ones as well."
L Hcarehome.co.uk rating: 5 out of 5
"We visited a family friend for the home's 25th anniversary of Barchester. We had a wonderful welcome from the staff. The residents were all happy and smiling, enjoying the great afternoon. There was a concert and stalls with Beaty and the Beast there, they were staff members dressed up, which was a nice touch. The home was clean and beautifully decorated for the fete. We do visit the home occasionally but this was the first time we had been to an event - it won't be the last. There is a feeling of being part of a big happy family at Llys-y-Tywysog. Well done!"
G Acarehome.co.uk rating: 5 out of 5
"I was to stay 5 nights for care as my son had brought me from Wakefield for a break to see his home and my favourite Swansea. I had requested a hospital bed, full reclining chair and a morning shower, I got it all. I like the food at breakfast and I felt secure and at ease. It made my stay happy as the carers were very good and even managed my elastic knee socks in good humour. I will, God willing come and stay again."
Patricia Mcarehome.co.uk rating: 4.18 out of 5
With all the current negative press concerning nursing homes, our family would publicly like to thank Llys y Tywysog nursing home for the fantastic Christmas they gave to all residents, including our Mum. The festivities started with a Christmas party with an excellent DJ followed by a superb buffet. 
On Christmas Day, our family, like all families whose relatives are not well enough to leave the home, were invited to join our Mother for Christmas dinner in the beautifully decorated dining room. We enjoyed a delicious four course, five star dinner. The staff, despite being at work and not with their families, were upbeat and dressed in 'onesies' and pyjamas, keeping up the festive spirit. The highlight of the festive programme was the staff pantomime written and produced by staff members. 
Despite working at a hard and demanding job, they found time to rehearse and perform. Mum's face was an absolute delight as she laughed, enthralled at the antics of the Ugly Sisters. 
Grateful thanks to all involved from Mum and our family.
We wish to thank all the staff for their support over the past seventeen months, particularly in the past few difficult weeks where demand on staff time was quite excessive and no effort was spared to ensure our Mums comfort. Each and every one of the medical, care and ancillary staff were ever helpful despite our Mums frequent impatience. We can only admire your calmness and response to her increasing needs. Thank you all.
What happens now?
Are you ready to discuss your individual care requirements? Pick up the phone and talk to us, book a visit to our care home or come and take a look around our facilities.
Care enquiries
New care enquiry phone lines are open 8am - 8pm
01792 620437
All other calls
Our fees and contract
We want to be as transparent as possible about how we charge for the different services we provide as well as what's included in our contract. Please click the links below to find out more about our fees and contract.
View typical fees
View Our Contract
Useful downloads
Here to help you make the right decision about your care requirements.
102