What our families say: Lindum House Care Home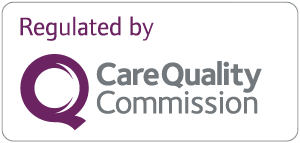 "I am on multiple safeguardings from this home, some more serious than others. I have had near-miss of medications, only a near-miss because I stopped her (It was another resident's medication). The food is bland and unappealing, my son brings food in for me, and the care staff has said I can't pre-book a food request. The carers are mostly good but the home use lots of agency workers and English is not the first language and I really struggle to make them understand what my needs are. I have had to wait 90+ mins for the call bell when having an angina attack. I had to contact my son and ask him to phone the home, this took extra 20 minutes because the guy who answered did not understand and he got my name wrong so the staff didn't know who I was. Staff came but again agency, who knew very little English, trying to explain where my (GTN) spray was, she tried but time was critical. I finally got the spray, a few days later it happened again. I would not recommend this home to anyone else. CQC aware."
Kerry D
carehome.co.uk rating: 2.25 out of 5
"I find Lindum House a friendly, helpful house. Been visiting for years."
Annegret A
carehome.co.uk rating: 4.63 out of 5
"Dad looks really well. The staff look after dad really well. Special mention to all the staff and the entertainment lady who keeps everyone happy. The receptionist is excellent very organised and friendly."
P W
carehome.co.uk rating: 4.08 out of 5
"The home has kept going under very difficult circumstances. They have provided an easy to use system for visiting. Contact with the nurse in charge has been good, they always ring me if there is a problem."
H H
carehome.co.uk rating: 4.42 out of 5
"The staff are hardworking and careing and do their best under very challenging circumstances due to serious staff shortages. My husband was left in bed until lunchtime on several occasions, unshaven and with a dirty room. He was dressed in an awful T-shirt (not his) and on another occasion though he has plenty of his own shirts all named. I dressed him myself that morning (11.45 am). He is currently on respite from hospital discharge to monitor his mobility."
S T
carehome.co.uk rating: 3.17 out of 5
"Dad has received excellent care, all the staff are helpful and cheerful and he feels well supported. The nursing care is very good and the activities co=ordinatoe makes sure Dad is included in events. He is happy and well settled in Lindum House."
Alison V
carehome.co.uk rating: 4.58 out of 5
"My mother had her ninetieth birthday last week. Due to Covid-19 restrictions, no visitors were allowed in the home at all so planning what to do was not easy. The activities coordinator at Barchester Lindum House could not have been more helpful. In the morning she helped Mum open her cards and presents and then gave her a pamper session and did her hair. She set up a room with decorations and a big screen so Mum could watch a film of her choice. In the afternoon she helped us organise a Zoom session for all the family, again projected onto the big screen so it was really clear. Barchester Lindum House provided a lovely cake and we all sang Happy Birthday. We are still hoping to be able to all get together as a family to celebrate in person but meanwhile, Mum had a day to remember and was made to feel very special. Without the activities coordinator and I am sure other staff at the home, this would not have been possible and we will be forever grateful for all the effort that went in to ensuring Mum had such a special day."
Helen W
carehome.co.uk rating: 4.33 out of 5
"Today was a sad day we had a family funeral for my brother, my mum is a resident in Lindum care home Beverley and she is looked after well. I would like to thank one particular carer very much as she had taken Mum today and let her say her goodbyes, she is an excellent member of staff she is always getting Mum ready and has always been there for her; nothing is too much trouble thank you so much."
Joanne J
carehome.co.uk rating: 4.58 out of 5
"Mum has been at Lindum House for nearly 4 years now and it has been excellent in every way but especially now with COVID. All staff have gone above and beyond their duties to ensure residents and relatives are kept in contact which is so important during these so stressful times. Myself and my family are so grateful that Mum is in Lindum House and we can never repay staff for their help. Many thanks to you all. (Activities are second to none - residents love it.)"
Pamela W
carehome.co.uk rating: 5 out of 5
"A very friendly and well-run home. All the staff have worked very hard to ensure a safe and caring environment."
Heather H
carehome.co.uk rating: 3.75 out of 5
"I enjoy my time here at Lindum and join in the activities and the trips out. The staff here are nice and I've made some good friends and we have good times together. The food varies, but overall good."
D F
carehome.co.uk rating: 4.83 out of 5
"I love coming here, you are never lonely and everyone makes you feel welcome. I come here for my holiday twice a year and I have good friends here. I am happy with everything, everyone is nice."
J B
carehome.co.uk rating: 5 out of 5
"I like it here at Lindum, it's very nice and friendly. I enjoy the concerts and have a dance, I like going out. I have made some nice friends and we play bingo together. I like my room very much. The food is OK, the cakes and biscuits are very nice."
M L
carehome.co.uk rating: 4.83 out of 5
"My Dad stayed here for two weeks. The staff were lovely and most importantly, my Dad love dit here."
Elizabeth D
carehome.co.uk rating: 5 out of 5
"I am so grateful to all the staff at Lindum for the care given to my husband over the past two years. Time has been taken to understand his condition and find the best way to deal with his needs, which at times has not been easy. During such a difficult time for myself and the family, it is such a relief to know that he is cared for in such a professional manner. Thank you to you all."
Joyce C
carehome.co.uk rating: 4.7 out of 5
"All the staff here are very nice. Enjoyed it here, it has been fun. The food here is lovely. Carers are friendly, nice with people."
J G
carehome.co.uk rating: 5 out of 5
"It's very nice really here. Well looked after. It's clean. All nice staff here, very friendly and helpful."
Joan C
carehome.co.uk rating: 5 out of 5
"Very nice home, gardens and access to gardens is excellent. Very good with visitors coming. Activities are good, would like to see more new activities and variety. Very well looked after. Food is good."
B D
carehome.co.uk rating: 4.83 out of 5
"My mother has been resident in the Beverley home since early April, after a severe stroke. The staff have been instrumental in her rehabilitation since her arrival and I cannot speak highly enough in respect of the care, compassion and professionalism of all the staff."
M F
carehome.co.uk rating: 4.5 out of 5
"I reluctantly agreed for my husband to be transferred to Lindum House after a time in hospital. I know now it was the best decision I could have made for him. He was given 24-hour care and attention until he died and I was grateful that our wishes for his care were carried out to the letter. He died peacefully and without pain. I can only thank these dedicated people including the cleaners and caterers for the care of my husband and myself."
Christine H
carehome.co.uk rating: 5 out of 5
"The staff are Lindum House continued to look after mum with great care and affection right until the end."
Howard C
carehome.co.uk rating: 4.25 out of 5
"My mum has been in Lindum House for 2 years now and I would not want her in any other care home, she loves being there, it's like our extended family. I cannot praise them all enough. Activities are second to none, it's such a homely feeling, lovely atmosphere. Many thanks for looking after mum so well."
Pamela W
carehome.co.uk rating: 5 out of 5
"I have enjoyed myself very much. Staff are excellent and good company. Could not be better. I love being here."
J B
carehome.co.uk rating: 5 out of 5
"All of the staff, from the management, admin assistant, carers, cleaners and cooks are very friendly and helpful - they made me and my friend feel at home straight away which is especially important for him. Thank you and keep up the good work."
Chris W
carehome.co.uk rating: 4.75 out of 5
"All of the staff are extremely friendly and caring. The home is always very clean."
Patricia B
carehome.co.uk rating: 4.75 out of 5
"Excellent service. Well looked after, lots to do and good food etc."
P W
carehome.co.uk rating: 4.92 out of 5
"My whole experience at Lindon House has been excellent and good value. Also, very well cared for in every detail. It would be the first place I would recommend ot my friends etc. I would especially like to thank the activities lady for all her care, help and assistance. She is a remarkable lady."
D D
carehome.co.uk rating: 5 out of 5
"Medication overdue, 4-5 days. Disappointed."
Sally C
carehome.co.uk rating: 3.92 out of 5
"My mother was offered a respite bed at very short notice and was made to feel safe and welcome immediately. Staff were very quick to understand her needs and she was allowed to be as private as she liked while still being shown that she could join in and take advantage of amenities and activities if she wanted. The staff were wonderful - every one of them, throughout the length of her stay. Her general health and strength improved over the 7 weeks remarkably. She felt safe and relaxed and management was very flexible, with no pressure for her to leave. If my mother were to need more support, we would certainly feel happy for her to return to Lindum."
S C
carehome.co.uk rating: 4.67 out of 5
"Mum was only at Lindum House for 3 months. In that short time, she was loved and cared for by staff in the nicest and kindest way. Sadly, mum passed away unexpectedly over Xmas. Staff continued to show the utmost love, care and respect to me. All of them are truly amazing."
Yvonne S
carehome.co.uk rating: 4.67 out of 5
"I'm over 100 years old and I'm looked after very well. I don't go to activities, I prefer my own room, but I get great pleasure from PAT Dog visits and time talking about things I like."
J M
carehome.co.uk rating: 4.92 out of 5
"I like it here, it's very nice and everyone is so friendly and kind."
Carol A
carehome.co.uk rating: 4.92 out of 5
"I'm very satisfied here at Lindum House. I have lived here nearly three years and I've made some lovely friends. The staff here are friendly and helpful. If you enjoy activities there are lots of things to do. I especially enjoy the afternoons as I enjoy quiet time in the mornings in my room. I really enjoy my wonderful view of the gardens and I get a wave from the gardener."
J H
carehome.co.uk rating: 3.92 out of 5
"Lindum House is a well run and friendly nursing and residential care home on the outskirts of Beverley. The public areas have recently been refurbished to a high standard and the company continues to invest in the home's infrastructure. All the staff are brilliant, my fail and very elderly mum receives professional care of a high standard, that is provided with both compassion and affection appropriate to her needs."
H C
carehome.co.uk rating: 4.25 out of 5
"I feel quite alright living here, I do miss not living at home, but this feels like home now. I enjoy the food and get lots of choices. I get looked after very well, they are always cleaning it. I really enjoy the concerts. I get to sing and dance and even go out to lunch on the mini bus. I've even been to the seaside and visited my childhood home. I like going out. I love getting my hair done, it looks really nice."
J F
carehome.co.uk rating: 5 out of 5
"I think it's lovely here, very nice. My room is always clean and tidy. There are lots of things to do. I enjoy a game of bingo and the quiz. Gardens are really nice and lots of nice food. They are very helpful and nice to me. They look after you very well here, very good."
G T
carehome.co.uk rating: 4.83 out of 5
"I like it here, they are my family and I have lots of friends. I enjoy all the activities - bingo and concerts are good. Everyone here is very nice to me. I've been here for 4 years. It's my home."
E H
carehome.co.uk rating: 5 out of 5
"Everyone is friendly and very caring at all times, nice to know."
Elaine W
carehome.co.uk rating: 4.92 out of 5
"Everyone is so helpful and caring. Home is second to none. I go every day and always good times when there. Activities are brilliant for the residents which we can get involved in also."
Pamela W
carehome.co.uk rating: 4.92 out of 5
"Lindum House is a very friendly and caring place. The staff have helped my mother settle in very well. The facilities are very good for the residents and visitors."
Alan S
carehome.co.uk rating: 4.17 out of 5
"This is a pleasant place to come to. I have been (twice) staying several nights and days. I have appreciated the friendliness and competence of the staff on each occasion. I have not needed nursing care so I cannot comment on this."
B D
carehome.co.uk rating: 4 out of 5
"My husband was always treated with the utmost kindness and respect by all the staff and regarded both staff and residents as his extended family. With his illness, it was the next best thing to being at home (his words). The food was reasonable with a good choice of menu, although some things were not always available. Entertainment was varied and enjoyable. The let down was the long wait for help, it was never there when you needed and 30mins sat on the toilet waiting for help is not good, having said that, the love and care we received in those 8months will never be forgotten. I still visit the home and always receive a tremendous welcome."
Norma C
carehome.co.uk rating: 3.5 out of 5
"All carers are helpful, activities very good, home been refurbished so excellent. When falling or being ill, really looked after me. A lot of activities which are brilliant."
Olive W
carehome.co.uk rating: 4.92 out of 5
"I use Lindum House on a weekly basis. I bring my mother of a bath. The staff are fantastic, all greet us in a friendly, professional manner. The facilities are superb, always immaculate. I highly recommend the care home. Excellent in every way."
Eileen H
carehome.co.uk rating: 5 out of 5
"Lindum House has a homely feel and the upstairs lounge is bright and airy. I occasionally find the home to be a bit short staffed and I sometimes find myself alone in the lounge with several residents who then need attention. Maybe a regular check of the residents in the lounge could commence, so I don't feel so responsible for their welfare. That said, the staff are kind and caring and respect the resident's dignity in all their interactions with them."
Judith D
carehome.co.uk rating: 3.92 out of 5
"All of the staff - carers, management, kitchen staff, maintenance staff are caring, efficient and cohesive. They are thoughtful, well organised and have kept me well informed. They have responded with humour and positive ideas to requests. I think the home has an excellent atmosphere and is well maintained outside and in."
A P
carehome.co.uk rating: 5 out of 5
"Lovely supporting and caring staff. I have managed to walk more too."
Felicity R
carehome.co.uk rating: 4.5 out of 5
When we first approached Lindum House we were struggling to help Mum maintain her dignity and independence and from our first contact with you we felt that you cared. You helped not only us the family, but more importantly mum; although one hopes one doesn't suffer when end of life approached, you always made Mum feel safe comfortable and important. We felt she had the best possible place for her needs for that we give you heartfelt thanks. We can cherish our memories of Mum.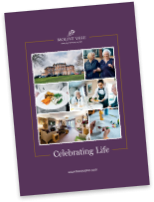 Read our brochure 'Providing great quality care and wellbeing' for more information on how we're here to help you and your loved one.
Read brochure
Food & Nutrition
Activities & Events
Care & Facilities
What happens now?
Are you ready to discuss your individual care requirements? Pick up the phone and talk to us, book a visit to our care home or come and take a look around our facilities.
Care enquiries
New care enquiry phone lines are open 8am - 8pm
01482 767121
All other calls
Our fees and contract
We want to be as transparent as possible about how we charge for the different services we provide as well as what's included in our contract. Please click the links below to find out more about our fees and contract.
View typical fees
View Our Contract
Useful downloads
Here to help you make the right decision about your care requirements.
101