What our families say: Hilton Park Care Home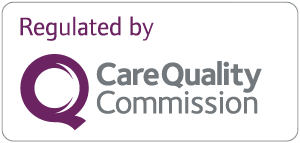 "Hilton Park was very welcoming and the care standard was very good from all staff and requests were attended to, though sometimes messages were slow. My only concerns were at weekends when there were only care staff on duty and I came and went seeing no management so the nursing staff were very stretched to accommodate this. We arrived on a Friday evening after a hospital procedure and the room was not fully prepared, no one to sign us in etc."
J E
carehome.co.uk rating: 4.36 out of 5
"My Father was very fortunate to spend his last remaining years at Hilton Park Care Home The facilities were always immaculate and Dad had a lovely room with an en suite and two external windows. The carers were very understanding of Dad's needs and clearly took the time to really get to know Dad, some little personal touches were very much appreciated by the family. The Nursing staff were excellent and were always able to update us and relay any concerns we may have had. Not least also the management staff were excellent and dealt with all the necessary and sometimes sensitive issues extremely professionally at all times. I highly recommend Hilton Park."
Grant B
carehome.co.uk rating: 4.58 out of 5
"I was very looked after, enjoyed the outlook. Walking within the premises was easy."
Inger E
carehome.co.uk rating: 4.33 out of 5
"My mother was a resident of Barchester Hilton Park Care Home from October 2019 to her passing in August 2022. The care was outstanding. All staff, from nurses, carers, activity teams, entertainment, maintenance, laundry, hairdressing and chiropody, to admin and reception staff, were caring, considerate and supportive throughout Mum's time here. Mum suffered with vascular dementia and arthritis and was soon immobile. The staff ensured she was stimulated with activities and company, whether in a wheelchair or in her bedroom, such as visual displays on her ceiling or walls, animals in her room, such as goats, dogs, rabbits and sheep, as well as staff reading to her, doing her nails etc. Once in her tilt-in-space wheelchair (and when pandemic rules relaxed), she was able to engage with a greater variety of entertainment in the atriums, including musicians, magicians etc. The Easter and summer fetes were really enjoyable occasions for us all to enjoy together in the wonderful gardens. Fantastic, 10/10."
Sue N
carehome.co.uk rating: 4.92 out of 5
"I came for a short stay, offering an opportunity for my daughter to be released from caring as she also cares for other relatives. I am grateful for the care here in pleasant surroundings and would commend the food here too."
Jennifer R
carehome.co.uk rating: 4.42 out of 5
"Hilton Park has proven to be way better than our expectations. The staff are truly wonderful at all levels, the facilities are superb and the whole place is spotlessly clean. The atmosphere is always welcoming and the care given is second to none. 10/10."
Stuart R
carehome.co.uk rating: 4.82 out of 5
"My husband has been in the care home for the past three years. His care has been outstanding at all times, and nothing is too much trouble, even when staff are busy. There's always some form of activity going on each day, and friends and family are welcome to take part. I've had some wonderful afternoons watching different entertainment; the home tries to cater for everyone's taste. My husband and I regard the staff as our second family, and I'm always made to feel welcome when I visit. We are lucky we found the perfect place."
Margaret J
carehome.co.uk rating: 4.83 out of 5
"My uncle loved being in Hilton Park Care Home and particularly loved all the events. The activities team is fantastic and very updated on social media which is very nice to see what's going on there. I found the staff helpful and polite, receptionist very accommodating. Thanks to the Hilton Park team for looking after my uncle so well."
James B
carehome.co.uk rating: 4.58 out of 5
"My mum has been in Hilton Park Care Home since October 2019 and I have nothing but praise and love for everyone there. My mum is looked after so well and I feel completely at ease with the amazing care she receives. They go above and beyond to make sure her every need is looked after and keep us updated with any news of changes."
H R
carehome.co.uk rating: 4.55 out of 5
"Very good experience, mum well looked after, clean and tidy. Peace of mind for us that she is so well looked after by staff who seem to care about people."
Pauline D
carehome.co.uk rating: 4.64 out of 5
"On my last 2 visits, I noticed that the toilet in the en-suite was badly stained below the water level and probably has not seen bleach for years. My brother is immobile so he doesn't use it and hasn't in the last 18 months. I also noticed that the bedside locker is dirty and probably has not been cleaned."
R G
carehome.co.uk rating: 2.92 out of 5
"This is our second care home for my mother and I wish we had found this care home straight away. All the staff from the carers, receptionists, nurses, cooks, cleaners to utility staff are so professional and thoughtful. They all respect the fact this is my mother's home. Their holistic care takes into consideration all of my mother's needs, which vary from day to day but also that of her family. Oaklands is bright, airy and friendly. I feel safe that mum is in kind hands which is a huge relief for all her family."
Rowena B
carehome.co.uk rating: 4.58 out of 5
"Dad seems really happy. Always looks clean. Content and comfortable. Today he was taken to the lovely hall for a music morning. Brilliant entertainer. In all everything is excellent, including the staff everyone is so friendly and helpful."
S M
carehome.co.uk rating: 5.00 out of 5
"Good staff, cleanliness could be better (bins emptying, previous resident's clothing in drawers). The shower area didn't feel clean and wasn't accessible. The atmosphere in the room 'unloved', need a facelift."
S C
carehome.co.uk rating: 2.92 out of 5
"The home is very friendly when you arrive there is always a nurse to talk to or management if I need to discuss my dad's needs or care. They always phone me once a month to update me on his condition."
M B
carehome.co.uk rating: 4.64 out of 5
"I would like to express my sincere gratitude and thanks to the community manager and the Team of Churchill Unit, for their outstanding kindness and professionalism, with regards to the palliative end-of-life care my mother received during her final weeks. Mum always appeared comfortable, pain-free and well hydrated during my visits. The team were always very welcoming and compassionate, not only with regard to the care Mum received but with the genuine support offered to myself and my daughters during our time of sadness and grief, leading up to Mums passing. Thank you all so very much X"
D R
carehome.co.uk rating: 3.83 out of 5
"Our mother has been at Hilton Park nearly two years now amidst covid lockdown times and beyond. The staff have been fantastic to care for her physically and stimulate her mentally and she has recovered her mobility, weight and strength after arriving frail with a new hip and totally confused at a time when we couldn't visit hospitals or care homes. Staff have kept us updated and found what "makes her tick" and have tried to involve her in her favourite activities. Even in winter, they have managed to take her for a daily walk around the beautiful gardens. We can't praise them enough! The chef must also be great because mum is thriving and whenever I see the lunches they all look very appetising. Special birthday cakes and themed tastings are a much appreciated bonus. As my sisters and much of our family live abroad, the regular social media photos are a great way to keep up to date with events that have happened even if mum can't remember them! Super singers and varied activities each week!"
Monica S
carehome.co.uk rating: 4.67 out of 5
"Since our dad moved to Hilton Park, he has come on in leaps and bounds. His mobility has improved, and he is happy living life to the full. His spiritual health is nourished by the home's close links with the local Church. His mental health is much improved with stimulating activities. He especially loves the Banjo Man! The team are amazing, keeping the family updated, and when we visit, we are always made very welcome. The food is also of extremely high quality, and we can book to eat with Dad on special occasions. His birthday was celebrated in style! The Facebook page is regularly updated, and it is lovely to see Dad participating in various activities."
Teresa S
carehome.co.uk rating: 4.58 out of 5
"My partner has dementia and is also disabled and with macular degeneration. We feel very lucky to have been able to place her in Hilton Park. The facilities, canteen and staff are excellent, and nothing is too much trouble for them. The extra bonus is the closeness to where I live (only five miles), the lovely gardens and of course the very capable lady in reception!"
Robert M
carehome.co.uk rating: 4.42 out of 5
"A very kind and positive reception that was continued throughout my stay. The staff were all excellent and the management very helpful. Nothing was too much trouble and I would recommend it to my friends. Thank you."
C W
carehome.co.uk rating: 4.09 out of 5
"I cannot praise Hilton Park highly enough for the care and support they showed my brother from the day he arrived to the day he left. He was only a resident for less than a month, but in that time he fulfilled his desire to enjoy the company of others, embrace the nature he loved and find peace. The dedication and attentiveness of the carers and activities team were amazing. I was so impressed with the support and speed with which the staff enabled my brother to settle into his room and make it a pleasant, personal environment, arranging the transport of furniture, putting up pictures etc. My brother embraced all the activities offered, including fitness, singing and visits from outside entertainers including a company of miniature goats! He loved the garden and enjoyed the fresh air and the beautiful flowers. The staff took photos of my brother enjoying the variety of activities which they kindly sent me, photos I will now treasure forever. Hilton Park is a very special place."
Geoff W
carehome.co.uk rating: 4.58 out of 5
"I found the care not of the standard I was assured. He was bed-bound and daily other patients with dementia were walking into his room taking his belongings causing him distress. My father was only in the home a short while from which a number of his clothing items have disappeared. When he left the home they sent him with none of his belongings, not even his false teeth. When the family phoned to establish whereabouts of his belongings and ask for them to be packed for collection we had great difficulty in getting the staff to understand due to poor understanding of the English language. I find it very sad that when the elderly are in care with poor hearing and memory loss that they are not able to clearly communicate with their carers."
T Fowler
carehome.co.uk rating: 1.92 out of 5
"Friendly staff, very helpful - wnt to a lot of effort to find a working TV control. Seemed to care about the people they are looking after. Front of house staff member very helpful and informative."
L W
carehome.co.uk rating: 4 out of 5
"My dad has been staying in Queens at Hilton Park for the last month. I am extremely thankful to everyone who has been involved with the care for Dad whilst he has been there. I would like to add a special mention to the admin team who have always been very helpful and give that little bit extra to ease the worry of a relative being away from home. Thank you all, you are all stars."
Julie C
carehome.co.uk rating: 4.08 out of 5
"I cannot thank you all enough for the excellent care you gave my aunt. You went above and beyond. Your staff loved her and she loved them. I know in the last year it got even more difficult but at no time did I feel concerned. Your communication knowing that you would tell me anything or ask my permission for something was wonderful. On behalf of my uncle and her daughter Thank you"
Susan
carehome.co.uk rating: 5 out of 5
"When a care home is run by a manager who really cares, the whole atmosphere of the time is different. Hilton Pak provides care based on individual needs, and residents are treated with respect and dignity. Unlike other homes, Hilton Park treats the family with friendliness and are always willing to help in any way they can."
Hayley F
carehome.co.uk rating: 4.58 out of 5
"Throughout the past year of the pandemic, the staff particularly from the office and entertainment teams have all done their best to facilitate visiting when this has been permitted. We are most grateful to you all, especially in these challenging times."
H P
carehome.co.uk rating: 4.67 out of 5
"From the outset, I was treated with nothing but courtesy and concern. The care home is very well run, very organised, well kept in all aspects by staff with my interest at heart."
D J
carehome.co.uk rating: 4.5 out of 5
"Thank you to all the staff for looking after my Nanny. She was very well looked after. I cannot thank you enough. You made my family very welcome, thanks for looking after us all on our visits."
Shani S
carehome.co.uk rating: 4.58 out of 5
"My experience has been positive. I have received kindness and care."
K M
carehome.co.uk rating: 4.58 out of 5
"Hilton Park is an excellent, caring care home which has endeavoured to meet residents' requirements in these difficult covid times. The special, re-designed room with large window divider and speakerphone is wonderful. It means I can visit my mother and can remove my mask, very helpful as she has dementia, is partially deaf and blind in one eye. She can see my facial expressions and lip-read when necessary. Staff encourage Mum to engage in activities, the food is excellent and today Mum told me "the staff are so kind and lovely"."
Sue N
carehome.co.uk rating: 4.83 out of 5
"Staff are caring and helpful, Over the past month, the food has improved enormously, quality, variety and presentation. Though my mother likes fruit in her desserts. The visiting pod is very good, though we have experienced problems with the intercom and this week it was not working on the resident's side which made for a rather frustrating meeting. It needs checking regularly, please."
Helen P
carehome.co.uk rating: 4.55 out of 5
"Friendly, caring and efficient staff, helpful to visitors and residents alike. Good communication skills. Provision of visiting suite, a caring, dignified and health aware addition and well thought out. This is helpful to residents and their family and friends. Peaceful countryside setting. Extremely well run."
Pam W
carehome.co.uk rating: 4.25 out of 5
"A massive thank you to all the staff that gave such loving care and attention to my Mum until she passed away very peacefully at Barchester Hilton Park Care Home. The staff here looked after Mum with the best you could ever want and I do not believe she could have been in a better place. Thank you also for looking after me during my visits during this tough time in the world."
Nigel L
carehome.co.uk rating: 4.08 out of 5
"Another year has gone by and staff have continued to provide a caring service, despite the appalling situation care homes find themselves in due to Covid-19. Thank you very much."
H P
carehome.co.uk rating: 4.42 out of 5
"Staff are very conscientious and attentive t residents needs. The whole atmosphere is friendly, and residents are encouraged to think/behave as if it is their home, so there are very few rules."
F E
carehome.co.uk rating: 3.75 out of 5
"On my final release from hospital I was admitted to Hilton Park Care Home. Not knowing what to expect I am pleasantly surprised by the care and attention I received. This has developed in its intensity since. Unfortunately, the Covid epidemic has rather disrupted the general swing of things but I am still grateful for the care administered."
J W
carehome.co.uk rating: 4.73 out of 5
"My sister receives a high quality of care and kindness from the staff in her unit. Whenever I visited her I always found her to be well presented, well-fed, and warm. The staff always received me well and kept me clearly informed about any issues that my sister may have had. Her 'pocket money' was always managed accurately."
M R
carehome.co.uk rating: 4.58 out of 5
"All staff on Queens Unit, Hilton Park have been caring for my mother since October 2019 with the greatest care, friendliness and respect. Mum often tells me how kind everyone is and that the "food is excellent". Mum suffers from dementia; as well as arthritis and hearing issues, but all staff (including maintenance, cleaners, laundry staff, as well as nurses and carers) are patient and considerate at all times. I am also contacted if there are any concerns regarding Mum's health or ongoing care. Many thanks to you all."
Sue N
carehome.co.uk rating: 4.92 out of 5
"Always a welcome smile. The gentle way carers were with my Mum (she passed away 3/3/20). Their kindness and love shown to her. Hilton Park always clean. The laundry staff managing to return resident's clothes to them, even when we missed naming the item. Pureed food and thickened drinks as per Mum's diet via the kitchen. Her stay lasted 30th May 2019 to 3rd March 2020, nine months, when her care was most needed and was certainly provided. Thanks to all at Hilton Park."
Ann G
carehome.co.uk rating: 4.83 out of 5
"My mother lived here for 10 months and I believe she couldn't have had better care anywhere else. There were plenty of hugs and hand-holding along with the practical care. She had to have a pureed diet and that was catered for at every meal. She was encouraged to go to the entertainment and activities that she was able to do. The staff seemed to have the same feelings as the family, when she was unwell and when she eventually died. We were given every support at that very sad time, hugs and sandwiches and tea, whilst we waited for the doctor and undertakers to arrive."
T F
carehome.co.uk rating: 4.75 out of 5
"My husband was here for 4 weeks as an interim patient following hospitalisation for a severe infection. I found the home very welcoming as a visitor and we both enjoyed the atmosphere of the home and grounds. We cannot give enough praise to the carers. They were consistently cheerful, helpful and responsive to his needs. He was always treated with dignity and became very fond of the team."
D L
carehome.co.uk rating: 4.36 out of 5
"A superb facility and very well run. Wonderful staff, good food and excellent coffee!"
S R
carehome.co.uk rating: 4.73 out of 5
"A superb facility in which my wife is very well cared for by a lovely team of absolutely wonderful staff. To see my wife being so well looked after has made a difficult time so much more bearable. Visiting is a real pleasure and the great coffee is a bonus."
Stuart R
carehome.co.uk rating: 4.17 out of 5
"The care staff and domiciliary staff are very hardworking and responsive, despite evident pressures on their time and resources. Our relative was treated with love and care by a core of very hard-working, loving staff. In her final months, was looked after very well despite often challenging behaviour."
P B
carehome.co.uk rating: 3.67 out of 5
"Spent a wonderful week, made friends, staff are brilliant, nothing is too much trouble. Many thanks to all."
Jose C
carehome.co.uk rating: 5 out of 5
"What a lovely home! Fantastic, kind and friendly staff; beautiful, clean and well-decorated building, in a lovely setting. My friend is so happy here, she tells us all repeatedly she doesn't want to go home, that she is happy, and that she is looked after 24/7. She was a fussy eater but loves the food and eats everything she is given. She is so happy here. I was so worried about her before she went in and I was often in tears about her. Bless you all for the kindness you are showing her. She praises you all the time. I can relax now, knowing she is somewhere receiving kindness, consideration and respect. Thank you so much for your care."
Ibbie H
carehome.co.uk rating: 4.17 out of 5
"Happy with the care my husband gets."
J W
carehome.co.uk rating: 4.92 out of 5
"My first impressions were mixed but then we have realised it turned out to be Ok."
S H
carehome.co.uk rating: 3.75 out of 5
"Thank you very much for the good care. It's been splendid! My second break here has been lovely."
Kathleen R
carehome.co.uk rating: 4.75 out of 5
"Mother was resident for 11 months until her death. Staff are excellent and take time to talk to residents' visitors. Food is excellent. Rooms are not overly large but adequate. Grounds and buildings are modern and kept in very good condition. I would highly recommend the Queens Unit where my mother was located. A big thank you to all the staff for making her stay a pleasant experience."
Christine O
carehome.co.uk rating: 4.75 out of 5
"No complaints whatsoever. Excellent!"
Sheila C
carehome.co.uk rating: 4.42 out of 5
"Staff are all kind, efficient, helpful and friendly. My mother is very happy living here and I always feel welcomed when I visit. I have appreciated the professional manner of the nurses when they have needed to telephone me at home."
H P
carehome.co.uk rating: 4.5 out of 5
"I am very pleased to be here. I am allowed to do what I like and I find all the staff kind, friendly and helpful."
C P
carehome.co.uk rating: 4.58 out of 5
"I've been here over a year and cannot grumble about anything. The staff are lovely and very kind."
Joy A
carehome.co.uk rating: 3.83 out of 5
"Every care and consideration was given to me and my family on their frequent visits. My two week stay enabled me to regain enough strength to return home again and this was due to the care and attention I received."
Thomas W
carehome.co.uk rating: 5 out of 5
"I have been here for 3 years. My time here has been happy. Nothing to complain about. Staff are all kind and helpful."
Sue A
carehome.co.uk rating: 4 out of 5
"Everyone is very warm, kind and caring and friendly. Dad was scared to be in a care home (respite) but has had a really positive experience. I am very grateful. He has been kept clean, fed, medicated and helped enormously - psychologically and physically. Thank you so much for the dignity, care and help you have given to my father."
Yvonne M
carehome.co.uk rating: 5 out of 5
"My husband is a resident at Hilton Park. He is being well looked after. As a former nurse, I have high standards and Hilton Park meets them. Not only physical care but also mental care."
Ann C
carehome.co.uk rating: 5 out of 5
"I have had the most excellent two weeks of respite care. The staff, without exception, have been efficient, cheerful and caring and I certainly will be back. Altogether a most enjoyable two weeks."
Anthony O
carehome.co.uk rating: 4.67 out of 5
"I have been very happy with my stay. Lovely staff that have been friends over the stays I have had here. Cleaners very good and obliging and very polite. No cause to complain at all."
Alice J
carehome.co.uk rating: 5 out of 5
"At this moment the carers are having to work very hard due to us feeling it is understaffed at this moment but they try very hard to make sure our needs are met."
Eileen B
carehome.co.uk rating: 3.67 out of 5
"Mum had been in Trinity for the last five years and the care she received in her time here was excellent and she was well liked by all the staff."
Pauline C
carehome.co.uk rating: 4.25 out of 5
"Since my mother has been here she has been taken care of in all aspects. Although she is bed-ridden the staff cannot do enough for her and she is very happy here."
Doreen S
carehome.co.uk rating: 5 out of 5
"I have been here nearly 3 months and all the staff have been very friendly to me so I can recommend this place."
Else C
carehome.co.uk rating: 4.83 out of 5
"My father was sent to Hilton Park as part of NHS continuing care. Everyone was kind, attentive and by the end of his stay, it was obvious he had bonded with the staff caring for him. From any observations staff made great efforts to familiarise themselves with individual resident's likes and dislikes. I commend them for this as it must make frail and vulnerable people feel safe and cared for. I was less happy with the room. Mainly regarding the shabbiness of the bathroom. Definitely scored low on cleanliness. Toilet roll holder broken off the wall, making it hard to reach loo paper with limited mobility. Balance issues. Windows in desperate need of cleaning - hard to see out of."
S S
carehome.co.uk rating: 3.8 out of 5
"My Mum was a resident at Hilton Park for over 2 years, I was very happy with the care she received and the staff were very good to her."
C C
carehome.co.uk rating: 4.58 out of 5
"Social/activity was not good as my auntie was unable to get out of bed. Nursing was very good particularly at the end of her life. Clothes were always clean but sometimes wearing other peoples clothes."
Maureen E
carehome.co.uk rating: 3.55 out of 5
"My room was extremely bright and very pleasant. Most of the carers were cheerful, kind and very helpful. I found the food the second week of my visit was near excellent."
Nora M
carehome.co.uk rating: 4.17 out of 5
"The staff are always welcoming, the home looks clean, warm and homely. Lovely large grounds surround the home and there is plenty of room to walk around inside and outside of the home. The chickens in the garden are a great source of discussion. Many thanks to all staff for their hard work done with a smile."
P S
carehome.co.uk rating: 4.92 out of 5
"The care given to my wife was very caring, the staff were extremely obliging, the activities were very good, and the treatment of myself as a visitor (relative) was very good."
M B
carehome.co.uk rating: 4.42 out of 5
"Staff very caring and friendly."
P E
carehome.co.uk rating: 4.5 out of 5
"My father has been cared for in Maple Ward/Oaklands for a little over a year. His day to day care is wonderful. Each of the carers and nurses provides professional care and unbelievable level of compassion and consideration for all residents, and great concern and support to relatives. This under very difficult circumstances and obvious understaffing problems. Management do their best, but I suspect their 'hands are tied' by achieving 'over-stretched' targets. The rooms, facilities and food are very good. Finally, I am personally very grateful to the 'front-line' staff for their tireless work and dedication - please consider the pressure you put them under."
Mark S
carehome.co.uk rating: 4.17 out of 5
"I am extremely satisfied with the care given over three years of my wife's care at Hilton Park. There is a feeling that those who stay here are treated with love and respect which makes them one of a large family."
David H
carehome.co.uk rating: 4.08 out of 5
"My mother was resident at Hilton Park for more than four and a half years until her passing in December 2016. At the start of her stay, she was an active participant in everything on offer at the home and enjoyed the full range of activities. In the early days, she looked forward to every day and was fully supported by the excellent staff, facilities and organisation. Unfortunately, as time went on her personal health deteriorated and she found herself bed-bound for basically the last two years. With her deterioration, the care required from the staff obviously increased and we were very grateful for their professionalism and understanding. During the latter part of her stay, she was in need of constant attention with special medical and dietary needs. All aspects of these requirements were comprehensively covered right up to the end. There is no doubt in our minds that Hilton Park is a first class, well run care home and would receive our recommendation and endorsement to any friends or family if they needed any similar care. It is good to find an establishment that is not tarnished by the negative press often handed out to this type of service provider."
K W
carehome.co.uk rating: 4.67 out of 5
"My mother has been here for 2 years and her care is without fault. The home is clean and attractive, the food excellent and all the staff treat my mother with respect and kindness. There is nothing my brother and I can find to fault."
Jo H
carehome.co.uk rating: 4.92 out of 5
"It was reported to us by the lady we had come to see that quite often her food is put down out of reach and when she asks the person bringing her food to move it nearer, their English is limited so all they can say is I'll bring a nurse! who doesn't come? My friend doesn't like to keep on ringing this is bad for care and health of people in your care."
Liz W
carehome.co.uk rating: 4.64 out of 5
"My uncle spent the last three weeks of his life at Hilton Park in Bottisham. He was moved from hospital to the home within 24 hours of my contact with the manager. He loved it from the first moment he moved there. The manager was efficient and caring and I found her very supportive initially and during his stay. The room he was allocated was wonderful, bright, clean every facility he needed plus it overlooked a beautiful garden. All the staff with out exception were excellent, very caring and understanding, kind and considerate in all ways. He was given all the medial treatment he required and was allowed to spend the last few weeks of his life with dignity fully supported and cared for by the staff around him. I shall always be grateful to them. I would highly recommend this home."
Anne C
carehome.co.uk rating: 4.92 out of 5
"Both parents visited for two weeks respite and stayed for four. Both parents were very happy with all aspects of the home, and would visit again."
L R
carehome.co.uk rating: 5 out of 5
"My sister is completely happy living here, although she is bedridden and partially paralysed, her carers and nurses cannot do enough for her and she has a good relationship with them all."
Doreen S
carehome.co.uk rating: 5 out of 5
"Since moving to Hilton Park, dad is happier than at any time since the death of mum, over a year ago. Hilton Park Care Home staff have worked hard to make dad feel comfortable and the family welcome."
Lee S
carehome.co.uk rating: 4.75 out of 5
"Mum was very settled from the day she arrived. Every effort was made to make her feel at home and very welcome. The staff were very caring and thoughtful, always very cheerful and went "The extra mile" for not just mum but us as a family, asking how we were and how dad was coping. They made a difficult time a better experience. Thank you to them all."
Wendy W
carehome.co.uk rating: 4.75 out of 5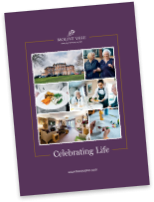 Read our brochure 'Providing great quality care and wellbeing' for more information on how we're here to help you and your loved one.
Read brochure
Food & Nutrition
Activities & Events
Care & Facilities
What happens now?
Are you ready to discuss your individual care requirements? Pick up the phone and talk to us, book a visit to our care home or come and take a look around our facilities.
Our fees and contract
We want to be as transparent as possible about how we charge for the different services we provide as well as what's included in our contract. Please click the links below to find out more about our fees and contract.
View typical fees
View Our Contract
Useful downloads
Here to help you make the right decision about your care requirements.
80