What our families say: Highfield Care Home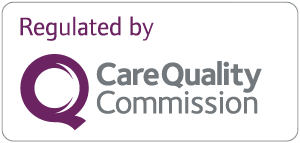 "The care home is extremely clean and perfect for Mum. The staff are so friendly and helpful with anything we ask. Mum is well looked after, always clean, bathed and bedroom fresh and clean. She's safe and happy here."
E Acarehome.co.uk rating: 5 out of 5
"Cannot praise the staff highly enough at Highfield. The care and attention given to my husband is second to none. What a fabulous team! Couldn't wish for him to be anywhere better, it really is "home from home"."
S Gcarehome.co.uk rating: 4.92 out of 5
"As a resident, I am quite comfortable and happy living on Memory Lane. I am well looked after and staff support me very well. My family and visitors are always welcomed by all staff. Memory Lane is a lovely place to live at. I have no complaints about Head of Unit and staff who look after me very well. I was proud to be on Calendar ITV with staff and residents for a documentary "Kissing it Better""
J Hcarehome.co.uk rating: 4.75 out of 5
"Highfield is a small care home which is, in my view, what makes it special. Feels homely rather than like an institution which I found in other places, despite being more luxurious! The environment is intimate with a small team of carers and nurses and this really matters. The staff at Highfield are exceptional, both friendly and professional and we are really pleased with how they care for Dad. I realise Highfield isn't purpose-built and needs a new building but hope it doesn't change it too much."
T Gcarehome.co.uk rating: 4.67 out of 5
"The care at Highfield Care Home Scarthingwell was brilliant. All the staff were kind and compassionate. We knew we had made the right choice for our mother. We can't thank the staff enough for what they have done for our mother in the last few weeks of her life. Thank you so much."
Veronica Wcarehome.co.uk rating: 5 out of 5
"My Mum is now in her second year at "Memory Lane" in Highfield. I continue to find the staff and the care she receives wonderful. They are always friendly and loving (which is what my Mum needs). They are also extremely supportive of me and my siblings. There is always something to do at Highfield. My Mum particularly benefits from the music and visits from the local schoolchildren. The atmosphere is on the whole calm, which is a testament to the staff."
Lesley Kcarehome.co.uk rating: 4.5 out of 5
"Mum's care is first class from the staff on Memory Lane. She can be very difficult for carers and they cope admirably. The activities arranged are excellent and really involve all of the residents and their families. As with everywhere it would be good if they had more staff and the building itself is looking tired."
Janet Wcarehome.co.uk rating: 4.42 out of 5
"Memory Lane is where my mother lives, from coming from a home in Garforth. The care and staff here are everything we could ever hope for. If Mum needs anything, the staff are always ready to help and support her. If she has a bad day, we know that we can walk away and know that she is well cared for."
Christine Ccarehome.co.uk rating: 4.58 out of 5
"We as a family are more than happy with the staff and management looking after our mum in the care home. I have been to others that have their family in and they don't receive the same love and care as you get here. It comes from the hearth. Nothing is too much trouble for the staff on Memory Lane."
C Dcarehome.co.uk rating: 4.92 out of 5
"Mum-in-law is very well looked after. Appreciate the care and attention from the team, being able to call any time and to always know that mum-in-law is safe and treated with great care and respect is so very reassuring. Dementia is a horrible thing to have when a family member deteriorates it's very hard. The team always make us feel welcome, never in the way, always smiling in what must be at times, really difficult circumstances. Thank you for all you do for her and for us."
Amanda Scarehome.co.uk rating: 5 out of 5
"I would just like to say how grateful I am for all the kindness and support my family and I have received over the past few weeks during the time my husband moved from hospital to his new home at Highfield. I am so thankful he has come to live in such a caring environment. All the staff are so friendly, approachable and have the very best interests of their residents at heart. I now know he is in safe hand and I feel such a relief. I would just like to say many thanks to all involved in his continuing care."
Jean Scarehome.co.uk rating: 5 out of 5
"From the moment I made contact with Highfield, I was made to feel comfortable. All through the process of my father moving from hospital to Highfield, I have felt in safe hands and the stress and trauma of making the right decision for my father's future were taken away by kind, caring professional, friendly, approachable staff. I cannot thank them enough for their help and reassurance. I know my father is in safe hands and it gives me great comfort to know he has come to live in such a warm, welcoming, caring home. I am truly grateful. Thank you."
Nicola Kcarehome.co.uk rating: 5 out of 5
"Very friendly. Nothing is too much trouble. Home from home."
B Ncarehome.co.uk rating: 4.92 out of 5
"Very personal service, 'homely' environment."
I Hcarehome.co.uk rating: 4 out of 5
"It is an excellent place. I think I will be happy staying here."
P Scarehome.co.uk rating: 4.58 out of 5
"Having had no previous experience of a five-star nursing home, this is what I find. There is an SR nurse and a selection of carers who are very busy and give due care and attention. The chef cooks good food with no complaints. Although the building is not purpose-built for the equipment to move around, they manage very well. I find the bedding etc. is clean but rather old, also sanitiser is nowhere around inside, just at the entrance. On the whole, I am quite satisfied in selecting Highfield."
D Tcarehome.co.uk rating: 3.55 out of 5
"My Mum moved to Highfield in October 2017 under stressful and difficult circumstances. She has been shown dignity, love, care and understanding by all the staff which has eased her into accepting her lovely new home. She also has lots to do if she chooses and a great choice of food. Also, myself and my siblings have been made so welcome in this lovely place, nothing is too much trouble."
Lesley Kcarehome.co.uk rating: 5 out of 5
"Staff are all joyful, open to a 'joke' as I'm a person who likes to joke around. Assistance to what I need is good, staff are very good. Food is very nice, very enjoyable, lots of choices."
Arthur Wcarehome.co.uk rating: 5 out of 5
"Friendly helpful staff. Residents happy and chatty."
J Gcarehome.co.uk rating: 4 out of 5
"The home is so friendly and caring. My father has settled really well. He came from another nursing home which he lived in for 8 years and Highfield is excellent."
Emma Ccarehome.co.uk rating: 4.83 out of 5
"Quiet country location with many flowers and pleasant views. Beautiful sitting areas inside and out. Really lovely dining room. The staff are personable and kind. Entertainment officer works especially hard to make residents feel at home. A comfortable very pleasant place to visit."
J Hcarehome.co.uk rating: 3.83 out of 5
"Both my parents are residents at Barchester Highfields Care Home. The staff are lovely and very caring. They treat my parents with dignity and respect and remember that they are individuals. The building is dated and is in need of some renovation. This is due to the age of the building. The food is good and the entertainment/activities are tailored to the individual. Overall my parents are well cared for and looked after."
E Wcarehome.co.uk rating: 4.25 out of 5
"I enjoy living at Highfield and feel safe. Everyone is so friendly also I can have family and friends to visit and they also are made very welcome."
M Mcarehome.co.uk rating: 4.67 out of 5
"Mum moved here from hospital and was made very welcome - I cannot praise the staff highly enough - every single member of staff I have met so far has been friendly as well as professional and mum has remarked that they take excellent care of her. Her physical care and comfort and medical needs are being met as much as possible at this time and after a week I already see an improvement in her, albeit slow, which is understandable due to the nature of mum's disability. The home, mum's room and clothes are always clean and the food wonderful."
Gill Rcarehome.co.uk rating: 4.5 out of 5
"Have visited my mother and friends over the years. Currently visiting a friend who has been here a few months. She said she is happy here a few months. She has said she is happy here and getting the care she needs. I feel the atmosphere is relaxed and friendly and my friend is certainly much brighter than when she first arrived."
Ellen Ccarehome.co.uk rating: 3.92 out of 5
"My sister died in Highfield in 2016. If I was asked was my sister's life enhanced by the care she received here, I would have no hesitation in saying certainly. I still visit the home regularly and can only say it goes from strength to strength. It offers the highest standard of care possible. It has a friendly, welcoming atmosphere, an extremely efficient manager, hardworking maintenance and catering staff, an inspirational entertainment coordinator and a most dedicated team of carers who keep their residents cheerful, safe and always looking immaculate. It is the most wonderful home for end of life care."
Rosamond Jcarehome.co.uk rating: 4.83 out of 5
"The activities co-ordinator is very good with the ladies upstairs and keeps them happy. Staff are always friendly upstairs, you can ask them anything."
Emma Acarehome.co.uk rating: 4.92 out of 5
"The residents here at Highfield get very good care and are well looked after and kept occupied at all times. There is always someone you can talk to about anything or concerns you may have."
Carolyne Dcarehome.co.uk rating: 4.83 out of 5
"Mum has been here 6 months now and I can't praise the staff highly enough for their care and dedication. The home is always spotlessly clean and the residents are cared for so well as individuals. There is no institutional feeling to the home which is lovely. Mum has severe dementia and the specialised unit and staff are so well trained and treat them all with enormous care and dignity. We didn't think mum would settle easily but she has settled in extremely well. For the first time in 14 years, I feel I can relax knowing mum is safe and extremely well looked after by dedicated staff."
Janet Wcarehome.co.uk rating: 4.92 out of 5
"The home is well run and feels like home from home. The food is excellent. The surroundings are beautiful and well kept. The staff are attentive and know everyone's name."
Vicki Hcarehome.co.uk rating: 4 out of 5
"Excellent staff. Very clean, friendly and welcoming. Highly recommended."
Kerry Dcarehome.co.uk rating: 5 out of 5
"Since dad has been there, he has been looked after extremely well. The staff are very caring, considerate of individual needs, friendly and above all patient. Getting to know Dad is important to understand his needs and this has been evident and helped Dad settle in. His room is lovely and we have been able to bring items from home to make it like a home. We love dad here knowing he is well loved. The food is good as well."
Glenda Hcarehome.co.uk rating: 5 out of 5
"Highfield is awaiting refurbishment as it is an old design. However, all the staff are caring and considerate. The management implement suggestions and actions in a timely manner. The atmosphere is warm and welcoming and my mother-in-law is settled and comfortable and likes the staff. We are kept informed of any core needs and changes and feel supported. We would recommend Highfield to others."
Richard Bcarehome.co.uk rating: 4.17 out of 5
"Each time we come to see my Aunt, I am always impressed with the home and the care she receives. She is always in good spirits, except on the odd time she is unwell. She is very settled and happy in the home. It is always clean and staff are very pleasant and helpful."
J Mcarehome.co.uk rating: 4.5 out of 5
"My mother has been a resident for the last 7 years and I am very happy with the care she receives. The care home is always clean, tidy and the staff friendly and helpful. Sadly my mother is too ill to take part in the activities that the home provides but there is plenty of things for residents to do. Overall, a nice care home in a nice location with friendly staff and good facilities."
Michael Fcarehome.co.uk rating: 4.17 out of 5
"The experience was warm and caring. Staff had time to interact with residents and visitors - family feeling all round. My mother and myself are always received well."
P Hcarehome.co.uk rating: 5 out of 5
I would like to say thank you to all of you at Highfield for the loving care and attention you have given Mum in here final year. 
Thank you also to the catering and housekeeping teams, who have provided wonderful food and a lovely clean and spotless home; and to Richard for the little chats, fun and activities - she could not have been in a nicer place.
Thank you also for making me feel so welcome everyday with your friendliness and kindness; I feel that you have all become a little part of my family. I will miss you all.
"Lovely home, set in wonderful surroundings with the highest possible care for residents, Good home cooked food and excellent activities."
Carol Lcarehome.co.uk rating: 4.67 out of 5
"Just a few words to comment on the exceptional standard of care and attention given by ALL staff to my brother-in-law in the last few weeks of his life at Highfields Nursing Home Barkston Ash. From the manager to the most junior member of staff the standard was wonderful in every aspect. The nursing home should be accorded the highest praise. The room cleanliness, the choice and standard of food and the equipment available complemented to a high degree the staff's input. Care and the dignity of the individual went hand-in-hand."
Philip Mcarehome.co.uk rating: 5 out of 5
"My mother has been cared for in a kind and gentle way as the staff got to know her better, they interacted with her in a ways which best suited her character. My mother is well looked after, comfortable and safe. I have been impressed with the standard of care."
Linda Scarehome.co.uk rating: 4.75 out of 5
"My partner's mother moved in here a few weeks ago and in a short period of time started to improve after a very bad stroke. On Tuesday afternoon her health took a turn for the worse which could only result in one way. The levels of care given over the next 22 hours and the way things were explained were remarkable and made a very bad situation quite bearable. I cannot speak too highly of the dedication of the staff here and for the dignity shown to my partners mother in her final hours."
Trevor Tcarehome.co.uk rating: 4.83 out of 5

Read our brochure 'Life in our home. Providing care through coronavirus' for more information on how we're here to help you and your loved one.

Read brochure
Food & Nutrition
Activities & Events
Care & Facilities
What happens now?
Are you ready to discuss your individual care requirements? Pick up the phone and talk to us, book a visit to our care home or come and take a look around our facilities.
Care enquiries
New care enquiry phone lines are open 8am - 8pm
01937 865 970
All other calls
Our fees and contract
We want to be as transparent as possible about how we charge for the different services we provide as well as what's included in our contract. Please click the links below to find out more about our fees and contract.
View typical fees
View Our Contract
Useful downloads
Here to help you make the right decision about your care requirements.
77