What our families say: Hall Park Care Home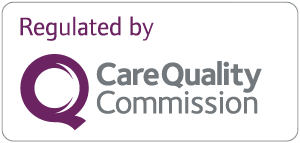 "My wife has lived at Hall Park for a few years. I am happy with the support and with all the staff at Hall Park. Thank you."
D S
carehome.co.uk rating: 5 out of 5
"In July, my mum celebrated her 100th birthday, and under these unusual circumstances, she had a fantastic day. All the staff went out of their way to make mum's day special; reception, carers, laundry and kitchen. We had the room decorated and a lovely buffet with our own hostess. My mum is so well looked after all the time, not just on her special day."
K B
carehome.co.uk rating: 4.92 out of 5
"My mum has been at Barchester Hall Park Care Home for just over two years and I have always been extremely satisfied with my mum's care. Her personal care and hygiene have always been very important to me and I have no complaints on that score. Her room is always clean and her shower room is spotless. Under very difficult conditions for everyone, the staff have done a great job for which I am very grateful."
K B
carehome.co.uk rating: 4.91 out of 5
"The staff are always welcoming and friendly They are willing to help sort out any problems you are concerned about."
Anne R
carehome.co.uk rating: 3.83 out of 5
"I find the care home very light and airy. The staff are always very welcoming. From the reception staff, management, carers, cleaners and kitchen. My relative seems very settled and happy. They have got to know other residents and partakes in activities."
Patricia B
carehome.co.uk rating: 3.92 out of 5
"I cannot fault the care and kindness shown to my mum - thank you."
Susan S
carehome.co.uk rating: 5 out of 5
"The staff are all exceptional. The home is always clean, today and well looked after. The meals are freshly prepared and varied."
Alan B
carehome.co.uk rating: 5 out of 5
"Barchester Hall Park Care Home is a lovely care home. The home is lovely and the grounds are well kept. The standard of care is very high and the staff are always friendly and I feel they genuinely care about my mother in law."
Valerie M
carehome.co.uk rating: 4.58 out of 5
"I cannot fault the standard of care my Mum receives. There are always staff members about and they are all wonderful. The meals are lovely and have lots of variation. The home is comfortable and kept clean and tidy."
Lynn N
carehome.co.uk rating: 5 out of 5
"Staff are very caring and surroundings are lovely."
Sue K
carehome.co.uk rating: 4.17 out of 5
"Standards have definitely improved recently. Mum looks much brighter and mobile. She now looks well cared for resulting in a far more animated response when visiting. Very reassuring she is being stimulated and has individual attention if necessary. Thank you."
Roger G
carehome.co.uk rating: 4.83 out of 5
"It's never easy to take the decision to place a loved one into a care facility. After a lot of searching, I am so pleased we choose Hall Park. The staff are very friendly and welcoming. Nothing is too much trouble. The meals are good and varied. Activities are wonderful, and the care and attention to each and every resident are excellent. I am confident that my mum is very well looked after."
Lynn N
carehome.co.uk rating: 4.67 out of 5
"My Nana has been with you for many years. Something changed this month with your staffing and something significant. These changes have made a huge impact on my peace of mind. The two ladies being promoted to where they should be. I know they care for my Nana in the way you would your loved one. I've left a review before, but this is the most I have ever been happy. Barchester please don't change the Management the two ladies are a credit to you and your brand but most importantly my Nana!! I would also like to say you have 2 other members of staff I haven't met a lady and a gentleman but I believe he's new. He seems to know everything about my Nana and she loves him please can you let him know about this review. Finally, I believe you're making the right decisions on staffing. Thank you"
Clair T
carehome.co.uk rating: 4.33 out of 5
"Communication and updates with this home has been like pulling teeth for quite a few years. The management team (which has changed three times during Covid) need to make updates, change of management and communication with relatives a priority. On visits, including weekends there has never been anyone around with access to care records and no manager or deputy on duty. It appears that the right-hand does not know what the left-hand is doing when enquiring about virtual calls."
Catherine M
carehome.co.uk rating: 3.5 out of 5
"I just wanted to express my thanks for the provision of the pod. I visited Mum and Dad yesterday in the pod and found it to be a very positive experience. It was warm and bright, and the acoustics were excellent. The glass screen was so clean that I soon forgot it was there. I even managed to teach Dad to do a high five against it. A great facility in these difficult times. Thanks again and compliments of the season to all at Hall Park."
Colin S
carehome.co.uk rating: 4 out of 5
"Since the arrival of the new manager at Hall Park, the care my parents have received has improved greatly. Prior to this, the home had had a temporary manager, and I was not informed or aware of how my parents were during Covid. It was an extremely difficult time. However, once he joined the home, I have been contacted weekly regarding my parent's health and well-being. Visits (garden) have been much easier to organise. More recently, my dad has deteriorated and the manager and his staff have been in constant contact with me to reorganise his care. I am delighted at this positive and inclusive style of management."
Sharon S
carehome.co.uk rating: 4.58 out of 5
"I have nothing but good things to say about Hall Park Care Home and the way they look after my Nana. The General Manager has recently joined and has been extremely amazing! Two Unit Managers have also been outstanding over the years. To the General Manager - I would just like to take this opportunity to say thank you."
Clair
carehome.co.uk rating: 5 out of 5
"This is very early days for a review but I have to say that they have been great so far. Very helpful and informative. They made things as easy as possible in what was a difficult time. I will certainly post further reviews as time goes on but thanks to the management and staff we are confident that you will look after our mum."
Vincent O
carehome.co.uk rating: 4.58 out of 5
"My mum has been a resident at Hall Park Care Home for seven years now and things have been good, however, this year the home has been taken over by Barchester and I've noticed there have been changes with the new staff's faces. My Mother had a slight fall a few days ago and to my surprise, I was notified within minutes from staff and also email some photos of my mother's small injury which I appreciated so much as it's difficult because not been able to visit our loved ones. This put our mind at rest thank you to Barchester and Hall Park for excellent communication skills. Fantastic staff."
Christine P
carehome.co.uk rating: 5 out of 5
"I visit my auntie every week. She is happy and content here. It's nearly 5 years since she's been in and she says she can't fault them. The staff are caring, supportive and good fun. They have kept all the residents safe during this Covid outbreak."
Liz K
carehome.co.uk rating: 4.92 out of 5
"I have been visiting the home for many years as my mother-in-law was a resident. My aunt enjoys the meals. I know that the care and love of the carers is absolutely great."
Jacqueline B
carehome.co.uk rating: 5 out of 5
"Nan is happy, clean, tidy, friendly."
Paul B
carehome.co.uk rating: 4.5 out of 5
"I find Hall Park Care Home very clean and tidy and I have a lovely view from my bedroom window. I am well looked after by the team."
P B
carehome.co.uk rating: 5 out of 5
"I am very happy with Hall Park but even more so since Barchester Healthcare have taken ownership. The home is now a lot cleaner, smells fresh and the meals are better and my Gran is so much happier in a happy home!"
Wendy H
carehome.co.uk rating: 5 out of 5
"Mum has been here for just over 2 years. I cannot fault the care and attention that has been given to mum and all the residents. The food is really great. There are always activities going on."
Lynn N
carehome.co.uk rating: 5 out of 5
"Disappointed when emailed for visit in July 2020. Had no response. Took my sister making a call to say a visit could be made, as when I did call I was advised the home was shut for two weeks due to a virus. When visited father, having traveled 100 miles, there was no sanitiser. My father wasn't ready. He came down in a pyjama top and looked ruffled and hem hanging down on trousers, even though new ones delivered. Seems there is no entertainment as she used to sit with residents and visitors. Have problems getting through by phone to the home, plus we are still awaiting my father's dementia assessment, which is a worry as still haven't heard anything at all."
J T
carehome.co.uk rating: 2.45 out of 5
"During the lockdown, I have felt very informed about updates in the care home. Hall Park has been COVID free other than a case from a respite resident who didn't stay very long. Although visiting has had to be by appointment and outside, this has been satisfactory under the current circumstances. I feel that Hall Park as a care home overall is well overdue for an update which I hope Barchester will carry out in the near future."
Kay C
carehome.co.uk rating: 4.5 out of 5
"The home is great value for money. It is fairly priced, and my friend is very happy here. She has a nice clean and cosy room with an en-suite. The freshly cooked meals look amazing. Would highly recommend Hall Park to anyone."
Sam J
carehome.co.uk rating: 5 out of 5
"Hall Park Care Home is a peasant, modern environment for the residents. My mum particularly enjoys sitting in the garden where there are lots of trees. She does enjoy the activities (not the quizzes as she can't hear too well!). The meals are excellent. The staff are very helpful and friendly."
B S
carehome.co.uk rating: 4.33 out of 5
"The staff are very good with dad. The general area nad his room requires re-decoration and the carpets are worn and need to be replaced."
C G
carehome.co.uk rating: 3.58 out of 5
"Communication between the staff and myself is very good. I am not sure this is always translated to communication between staff. Not always sure discussion points and requests regarding care are disseminated to all staff. Staff ensure mum is able to visit dad on the dementia floor regularly. I know staff keep my parents safe."
J L
carehome.co.uk rating: 4.58 out of 5
"The care has been wonderful before and during the pandemic. I have been kept up to date with my father's condition throughout. The staff have been excellent and my father appears to be thriving well. My brothers and I would like to thank ALL the staff in the home for all their hard work and dedication."
B A
carehome.co.uk rating: 4.58 out of 5
"My mother has been resident for 18 months at Hall Park. It was not an easy transition for her or for her family members but within only a few months she adapted to her new way of living. She very clearly benefits from excellent care from the staff to whom we offer our grateful thanks."
Susan B
carehome.co.uk rating: 4.67 out of 5
"My wonderful mum has been at Hall Park Care Home for nearly three years. The care and dignity she receives are excellent. All the staff are so kind and caring. From the middle of June, the home put in place weekly garden visits, socially distance for 30 minutes. It has just been amazing to see her again. I applaud all the staff for their care and dedication."
S P
carehome.co.uk rating: 5 out of 5
"My mother is well taken care of. She is happy with the care she receives, so am I."
Richard R
carehome.co.uk rating: 4.17 out of 5
"Under difficult circumstances, I have been impressed at the way I have been informed on a regular basis of the running of the home and updates on my uncle. The staff are all very caring and supportive and now we have been able to have garden visits they have ensured the safety of the residents, staff and visitors to a high standard. I can't thank you all enough."
H G
carehome.co.uk rating: 4.92 out of 5
"Very good overall care had been provided for almost four years. However, when the care needs of my relatives increased due to deterioration, it has taken several weeks to review the care plan and achieve effective and safe changes. This situation has been adversely affected by covid-19 and the stopping of all visits. During the day, staffing levels seem to be okay, but at night there are only two staff cohering about 30+ residents. My relative is extremely confused and can wait a long time for help. This has been very distressing for his wife, who is equally frail and lives in the care home too. The staff work exceptionally hard but are overworked and too few in numbers. The result is my elderly mother helps my elderly father, which is not safe. Outside lockdown, would help them both during my visits. The home is very good, except in a crisis when the goodwill of relatives is not available to compliment the services which are provided. A disappointing two months overall."
S S
carehome.co.uk rating: 3.75 out of 5
"My mother has been a resident since the start of 2020. All the staff we have met are friendly and professional, they are dedicated to the needs of the residents and are always happy to assist. Any concerns have been promptly communicated and resolved our satisfaction. The home is well decorated and is a comfortable place to visit. My mother settled in quickly and is clearly very happy with life at Hall Park."
Paul M
carehome.co.uk rating: 4.58 out of 5
"My mother has been a resident at Hall Park for about seven years now. She is very very happy at the home, and it's been the best thing for her with her dementia. I cannot express my appreciation to the staff, all staff, at Hall Park for how they've looked after my mother throughout COVID-19 lockdown. As we all know, it has been extremely hard not to be able to see your loved ones. The home has done extremely well caring for my mum. They all deserve a medal for what they have done keeping everyone safe. Thank you from the bottom of my heart; I am so grateful."
Christine P
carehome.co.uk rating: 4.83 out of 5
"My mother was a resident at Hall Park care home for two years and during this time she was given wonderful care from all the staff. She was treated with dignity and respect at all times. The home had excellent communication with all the local health providers and were able to support my mother during times of medical need. The range of activities offered kept my mother stimulated and she was part of the home community, making many friends of both staff and residents. We felt that Mum's care was a very personalised service and communication to the family on all issues was excellent. Her room was always kept to a very high standard. Personal care was extremely good and as my mother developed more complex needs, these were met fully by the staff, including the use of specialist equipment. The food was always of a high standard, good variety and the presentation and the service of food in the dining room was excellent."
Robert N
carehome.co.uk rating: 5 out of 5
"During these extremely difficult Coronavirus times, I cannot applaud the staff enough. They have gone out of their way to ensure that the vital resident contact is maintained. The positive attitude of the staff and their reassuring manner when calling the home has been comforting for the relatives. My father was very sick a few weeks ago, and from his latest video, he looks so much better! Thank you to each and every one of the team, for your care of all the residents at Hall Park."
Stephanie O
carehome.co.uk rating: 4 out of 5
"I am extremely grateful to the management and staff who care for my father, especially through these challenging times. Staff have been wonderful, keeping us informed about how my father is whilst we are unable to visit. They send us regular video clips etc and are always happy to talk to us. Dad appears to be happy and settled in his environment. The manager is always happy to help - gives you time and resolves any potential problems very calmly. The staff treat Dad kindly, with genuine care and dignity. Thank you, Hall Park, for your commitment, kindness and care. Stay safe and well!"
Debra B
carehome.co.uk rating: 4.58 out of 5
"My mum has been in Hall Park permanently since July 2019, and she has been extremely happy and contented there. The whole of the staff are wonderful and so caring, my mum's health has deteriorated as expected, and the carers have kept me fully informed of mums condition so I can make arrangements to get there and converse with them and the doctors. Now during this covid19 virus, the home has been extremely quick in implementing the government's guidelines to keep our loved ones safe, so a big, big thank you and well-done everyone working hard at Hall Park!"
Sharon J
carehome.co.uk rating: 5 out of 5
"A well-led and maintained care home. My Mum receives excellent care thanks to all the dedicated care team. Since Covid-19, the home has put in place video calls, which is run by the activities team and is excellent; I use on a weekly basis. It was lovely to receive photos of my Mum on Mothers Day holding the orchids bought by the home. The housekeeping team keep the home clean and tidy and with Covid they must be working tirelessly to keep everywhere infection-free. The home provides an excellent laundry service for all residents."
Sandra P
carehome.co.uk rating: 4.58 out of 5
"On visiting my Aunt on 11th March at the Hall Park Care Home, we escorted her into the dining room to find no dinner menu. The food on offer was pathetic, to say the least. Even the staff were unsure what it was and the portions were minute. Since you took over, you have put up the charges and the standard of care has dropped dramatically. You need to sort this out!"
Keith B
carehome.co.uk rating: 2.73 out of 5
"I visited a friend who recently went to stay at Hall Park Care Home, I did not recognise her, she looked so well, she said how she was so happy and that everyone was so nice and friendly. She loved doing the exercises and goes to all the clubs."
Betty W
carehome.co.uk rating: 5 out of 5
"Good care and lovely friendly staff. Rooms are of a good standard with tv in each one. Plenty of interaction with staff. I would recommend this place to others and will hope to be able to have respite on a regular basis."
Dennis J
carehome.co.uk rating: 4.58 out of 5
"The most caring care home I have ever come across. My sister is so happy."
Virginia H
carehome.co.uk rating: 5 out of 5
"Dad spent a week in Hall Park whilst building work was being carried out at his bungalow. He thoroughly enjoyed his stay, saying that he was well looked after. The staff were incredible - always making sure he was ok and asking him if he needed anything. They were a happy cheerful team! It felt just like home - with home comforts and an en suite bathroom. The meals were amazing and Dad often had variations of the meals they provided! He found it very comfortable and made several friends in just a week. He will be returning, purely to visit some of the residents. He enjoyed the activities offered. Everyone was so caring and friendly. As his daughter, it gave me a lot of relief knowing he was in a safe and happy place. He would not hesitate in returning again if ever we need respite care again."
Jennie D
carehome.co.uk rating: 5 out of 5
"The staff have been warm and welcoming and the rooms are lovely. The food is good and there is plenty of choice. My mum has memory issues and hasn't accessed any of the activities, staff prompts would be very helpful."
Deborah B
carehome.co.uk rating: 4.25 out of 5
"What a lovely care home this is, everyone from the housekeepers to the laundry, Chef to the handyman. Carers to the nursing staff. The care my mother received was second to none. They all had the time to spend with mum. She went from being a dementia resident to being a resident who could be most time normal. This home is really lovely, rooms cleaned every day, beds changed every second week. Towels changed every day. Clothes washed and returned every day. All the staff know everyone and have time to talk to relatives. Nothing is too much trouble. Ask and it is done, questions answered with no erm I'll look it up, reviews done you can read all the files they encourage you to read the files and check all is well. Why the home was classed as good and excellent is beyond me."
Linda D
carehome.co.uk rating: 4.83 out of 5
"We are very happy our aunt is being looked after in here. It gives us peace of mind to know she is safe."
Margaret M
carehome.co.uk rating: 5 out of 5
"My mother has been a resident at Hall Park Care Home for 16 months. I cannot praise the care she has received highly enough. All the staff are fully understanding of my mother's needs, she is treated with respect at all times. She has had some challenging spells of illness through the last year and the staff have never failed to provide first-class support, communication to the family has been excellent and the home has worked closely with professional medical staff to assist her. I have been really pleased with the updates I receive on my mother's daily welfare, whenever I visit the home which is frequently. The range of activities provided by the home has been excellent and has given my mother a boost to the quality of her life since moving in, after living on her own. The home is maintained to a high standard and the atmosphere is always upbeat whenever I visit. All the staff combine to give residents a great quality of life."
Robert N
carehome.co.uk rating: 4.75 out of 5
"Pleased that there isn't a continuous turnover of staff. Help towards making 90th Birthday party go well. Expected the care to include soaking dentures at bedtime. On one occasion the toilet floor and carpet were soiled and could not be dealt with until the next day."
Christine B
carehome.co.uk rating: 4.25 out of 5
"Mother has been here for several months and seems to have settled in well. She joins in quite a few of the activities, in fact, she does more now than when she was at home. the staff are always friendly and polite to my wife and I as well as to mother. I have no complaints whatsoever."
Jan J
carehome.co.uk rating: 4.83 out of 5
"When the time comes to go into a home I wish it could be here, as the staff are 100% great."
B B
carehome.co.uk rating: 5 out of 5
"The standard of care, comfort, facilities and activities provided by Hall Park are fantastic. All staff treat mum with great care and dignity. Mum has settled really well at Hall Park and loves the home and all of the staff. Thank you."
Victoria C
carehome.co.uk rating: 5 out of 5
"All the interaction I have had with the staff is excellent. They have been wonderful and so kind. There is not a problem that cannot be sorted. The change in my next of kin since she arrived is fantastic she looks four years younger."
Andy V
carehome.co.uk rating: 4.67 out of 5
"I feel my Mum is safe and cared for at a very difficult time in her life. Her room supplies everything that she needs to keep her comfortable and the activities provide a break from monotony which she is encouraged to partake in. She eats well and always has a choice of menu. Her laundry is all taken care of and she Is offered regular chiropodist and hairdressing options. All of the residents are encouraged to interact with each other so that nobody is left on the sidelines unless they want to be. Trips out with either member of staff or visitors are also encouraged and the outside areas are fully utilised, weather permitting. It is a home from home or as close as is available under the circumstances."
Mo K
carehome.co.uk rating: 3.75 out of 5
"My mum has settled in so well at Hall Park. The staff and other residents create a friendly, caring living environment. We are confident about the care our mum receives because the staff know our mum really well and keep us informed of how she is. They are always honest and supportive. It is clear that our mum is treated with respect and dignity."
Jenny N
carehome.co.uk rating: 5 out of 5
"I think I have been very lucky to be able to live at Hall Park."
J W
carehome.co.uk rating: 5 out of 5
"My brother is well cared for. We are quite satisfied with his care."
Albert S
carehome.co.uk rating: 4 out of 5
"My Mother has been a resident of Hall Park Care Home since December 2016. During this time, I have found the staff to be welcoming, helpful, patient and above all, they treat my mother with respect and kindness taking into account her individual care needs. She is very settled at Hall Park Care Home and participates in all the activities provided. Reviews take place at regular intervals and any action points are acted upon. I appreciate the relative's meetings as this gives all relatives an opportunity to raise any issues and offer any help to support any activities or outings. The monthly Newsletter is appreciated; this can be emailed to family members who do not live locally. Placing a family member in a care home is a difficult decision to make. However, after my Mother broke her hip from a fall, the staff were very welcoming on her return from the hospital and many said how much they had missed her, which was lovely to hear. It was at that point that I knew we had made the right decision."
Kay C
carehome.co.uk rating: 4.42 out of 5
"Since Dad became a resident of Hall Park we have been very impressed with the care he has received. Nothing is too much trouble. His room is kept very clean."
N G
carehome.co.uk rating: 4.25 out of 5
"Wonderful, lovely staff, the girls attend to everything."
M W
carehome.co.uk rating: 5 out of 5
"Communication between staff is not great, when my aunty was moved from the ground floor to the first floor (dementia) we were not told prior to this happening, when questioned about this we were told that one staff member said she thought we'd agreed this with another staff member but didn't ring us to check. My aunties tv remote was broken, I took it to the floor reception desk and was told it would be fixed/repaired, when I visited a week later it hadn't been, I complained and when the maintenance man brought a replacement he told me that he had not been informed about it at all previously."
T S
carehome.co.uk rating: 3.42 out of 5
"Very welcoming. All staff are helpful and kind. Father here for respite initially, standard and care has been excellent."
Christine P
carehome.co.uk rating: 5 out of 5
"I just feel that communication is not as good as it could be, I have spoken a few times with staff and my communication with individuals seems to be ignored which is a worry for me."
C P
carehome.co.uk rating: 4.58 out of 5
"Lovely care home. Very clean. Staff lovely. Cannot fault the home at all."
Lorraine G
carehome.co.uk rating: 5 out of 5
"Parents very happy here. Friendly staff, plenty of activities, comfortable accommodation. Food has declined since new caterers took over."
C S
carehome.co.uk rating: 4.33 out of 5
"Good care is taken, food very good. Always nice and clean."
Elizabeth S
carehome.co.uk rating: 4 out of 5
"A home from home that makes sure Mum is safe and properly cared for 24 hours per day. The staff are helpful and friendly and staff attrition is low showing how much they enjoy working in the home. Facilities are good with lots of variety in the organised events. The needs of each resident are cared for despite the diversity of needs expressed (everyone is different). I know Mum is safe and she is supported in living her life within her developing condition."
Jonathan C
carehome.co.uk rating: 3.92 out of 5
"Lovely place. The staff are attentive and caring. My Father has been there for almost two years and they have dealt with his declining situation with great care and attention."
Andrew
carehome.co.uk rating: 4.25 out of 5
"Excellent, pleasant helpful service."
N L
carehome.co.uk rating: 4.17 out of 5
"I am unable to make an accurate review at this time because I haven't been here a sufficient number of times. As a general comment I would say that overall the care is good and whilst my mother-in-law is unable to leave her room unaided, people do make an attempt to get her to participate in activities - rarely this is successful I fear. She is treated with dignity as far as I am aware by most of the staff. More attention is sometimes required regarding meal times, what is on offer and support sometimes required to eat the meal. Thanks for what you do for my mother-in-law."
C M
carehome.co.uk rating: 3.75 out of 5
"It was not an easy decision to place mum in a care home but everyone at Hall Park were very helpful, caring and kind. Nothing was too much trouble and whatever our anxieties the staff were on hand to help and reassure us. They are all wonderful and do a marvellous job. We can visit at any time and always find the same high standards. The friendliness we find from all staff is fantastic and we are always made to feel at home. Thank you to everyone."
Lynn N
carehome.co.uk rating: 4.83 out of 5
"Thanks so much for the care of my grandmother. This is the best care she has had in 5 years and I will be doing my best to get her a moved here. Thank you."
Bernadine D
carehome.co.uk rating: 5 out of 5
"The staff in the home have always been excellent. They are friendly, welcoming and really do care for my parents well. The food has changed and now compares to the food, the choices are less good- regardless of what is advertised on the menu. The activity sessions are good and mum and dad attend a lot of them. The GP service to the home seems to be a little limited (not the fault of the home) but disappointing. A weekly GP visit should be provided. The home is exceptionally clean and washing/ironing clothes return etc is excellent."
Sharon S
carehome.co.uk rating: 4.36 out of 5
"I feel that since mum has moved into the home she has been well looked after physically. I am a little disappointed that, she is not more involved in activities etc. but I do know that she is difficult to get involved as she is very shy. Generally that staff are good with mum but occasionally some do not always think on their feet. For example when mum recently had one pair of glasses broken and another pair lost, which left her almost blind. Why did no-one track her lost pair down? I am also waiting for the food to improve so it is always excellent. Sometimes it is, Christmas Dinner was excellent but at other times it is not."
A M
carehome.co.uk rating: 3.92 out of 5
"The staff are very attentive and caring creating a lovely atmosphere. Also, it is a consistent experience from all kinds of staff."
Alan T
carehome.co.uk rating: 4.25 out of 5
"Mum was very pleased with the accommodation - nice room, bathroom and lounges. The staff were very friendly and caring. There is a slight disappointment, however, with the food. Mum was sometimes not given enough food and the published menu was often changed on the day. Soup - although on the menu - was not routinely offered and she was given only 2 small sandwiches, which amounted to one slice of bread at tea time. Sorry to be a bit negative, but meals are a very important part of the day."
K H
carehome.co.uk rating: 4.08 out of 5
"My father had a short stay of respite care. He was very happy here and made friendships with other residents. He got on well with and was well liked by the staff. Our impression of the facilities and staff was extremely favourable. We would have no hesitation in recommending Hall Park Care home."
G G
carehome.co.uk rating: 5 out of 5
"Very warm welcome they made my mama feel at home as she was on respite."
Tania R
carehome.co.uk rating: 5 out of 5
"Myself and family and friends who visit my mother at Hall Park Care Home are immediately impressed with the welcoming atmosphere, from the bright décor, friendly staff and general freshness and cleanliness of the home. My mother is very happy there mainly due to the help and care she receives from the staff who always try to meet her every need - nothing is too much trouble. The Pink Ladies provide regular and varied activities to which all are invited and it makes the daily routine sociable and stimulating for the residents. There is a good choice of meals and pleasant dining rooms laid up with fabric table cloths and napkins. I have visited friends in homes and looked around other homes when trying to find the right one for my mother but none have impressed me as much as Hall Park. No-one likes the thought of placing a loved one into care but it is very comforting to know that my mother is in such a lovely place."
Kathryn M
carehome.co.uk rating: 4.58 out of 5
"Very welcoming reception area/receptionist. Homely initial atmosphere. Kitchen areas sometimes chaotic - not very hygienic in areas. Melted butter left out, opened bread, crockery not always spotless. Certain staff are excellent and discreet. Other staff much less so."
J L
carehome.co.uk rating: 3.64 out of 5
"Hall Park has always attracted very caring pleasant staff. It has a very welcoming and friendly atmosphere and the staff go out of their way to help, support and encourage the residents."
Janice M
carehome.co.uk rating: 5 out of 5
"Look after my mammar and the staff are very polite to the visitors and residents."
Kayne R
carehome.co.uk rating: 4.83 out of 5
"Staff are very pleasant. The home is very clean and well maintained."
Jennie S
carehome.co.uk rating: 5 out of 5
"Excellent home with dedicated careers who provide exceptional care and support to the residents who are treated with dignity. The home is warm and friendly from the moment you walk into reception and is really clean and welcoming. The laundry delivers an excellent service to all the residents. Lots of interesting activities on a daily basis."
Sandra
carehome.co.uk rating: 5 out of 5
"This home is a lot better than most but I do feel money is spent on how it all looks rather than substance. A new catering company was hired with fancy menu and tablecloths but the food seems worse than before, particularly for mum who is a vegetarian. We were told there would be more veg options and a better range but staff said they still have to request veggie meals!"
Helen M
carehome.co.uk rating: 3.5 out of 5
"Very happy with care up to, yet is a very nice place for her."
Peter R
carehome.co.uk rating: 5 out of 5
"Our mother responds particularly well to the kindness shown by the staff. Everyone is very professional and the home is beautifully presented as a living space. It is kept very clean and the laundry is an excellent service. Attention to personal care is very good. As relatives, we are able to visit at all times and are made to feel welcome. The staff are friendly and very supportive and we are updated regularly on our mother's well being."
Rachel
carehome.co.uk rating: 4.25 out of 5
"Very warm, friendly staff. Very much home from home. Living away from the area, it is reassuring to know my father's needs will be met in such a lovely Care Home."
Janine T
carehome.co.uk rating: 4.75 out of 5
"I have been comfortable here for 3 and half years. Staff are generally friendly and caring. Choice of food has deteriorated since I moved in."
E H
carehome.co.uk rating: 3.92 out of 5
"I have a friend in the home. When I visit the staff are really friendly and my friend seems very content. I have visited several care homes but Hall Park is the best I've been to."
Ann B
carehome.co.uk rating: 4.58 out of 5
"Hall Park is one of the nicest care homes I've seen. The staff are so caring, understanding and friendly and they have gone that extra mile to make my grandparents feel welcome. Everything seems very clean and bright and the building has a lovely homely feel to it. Everyone at Hall Park has worked hard to make the move for my grandparents as pleasant and seamless as possible and we are very grateful to them for all that they have done and continue to do. Thank you."
Amy L
carehome.co.uk rating: 4.75 out of 5
"Finding the right care home for a loved one is a difficult situation to be in but from the first moment we walked through the door you were made to feel welcome. It doesn't matter what time of day you go to visit, the staff be they receptionists, admin staff, carers, nursing staff, or domestic staff are always cheerful and engage with you. The surroundings are always beautifully kept, the dining room matches any top class restaurant and the personal rooms again are always clean as are personal clothes. There are a variety of activities for the residents to take part in if they wish to do so plus outings and a variety of different visitors to entertain them be they young children, pianists and singers. I would have no qualms about recommending Hall Park Care home to anyone contemplating respite care or full-time residential care. The best recommendation came from my loved one who said: "Its the next best thing to being at home"."
Ann R
carehome.co.uk rating: 4.75 out of 5
"I went to look at other care homes but this was the best. My husband has settled very well. We are very happy with all the staff."
Dorothy B
carehome.co.uk rating: 5 out of 5
"We are very grateful to the wonderful treatment my sister receives at Hall Park. The staff are always welcome, cheerful and considerate - it is such a relief to know she is receiving such good care!!"
V W
carehome.co.uk rating: 4.67 out of 5
"My mum has dementia and has now been at Hall Park for almost 2 years....we viewed 10 care homes before deciding on this one. It was definitely the right choice. In that time the staff have been so caring to mum [and me!!] even when you can see they are tired and run off their feet......they always answer my questions and when there has been a problem [mum has been in and out of hospital several times] they always ring me to discuss it. When necessary I have also talked to the GP. As mum's needs have changed they adapted her room and helped her use the facilities to the best she can ...special hoists and wheelchairs have made sure mum can still leave her room. It has regular activities/outings out, varied dinners and entertainers....also a piano which mum used to play. The whole team from the manager/carers/domestics/dining and catering/laundry ladies ALL need congratulating on doing such a good job."
Ali B
carehome.co.uk rating: 4.83 out of 5
"My father has recently become a resident at hall park and know this is a big change for him. The staff have made him feel at ease and we know he is well looked after and cared for. As this means such a lot to his family who just wants to see him happy and safe. I must say the receptionist has been a great help to us all and is the first person to greet you. Thank you."
Andrea G
carehome.co.uk rating: 4.75 out of 5
"Found the home very welcoming and clean. My aunt seems to be doing ok, she worries that she spends too much time in her room alone."
Wendy T
carehome.co.uk rating: 4.42 out of 5
"From the day my father moved into the home, he has received excellent care and support from all staff. The management have an open door policy and always have time to speak with you. My father has settled in well ad enjoying the activities and the food that is served in the hotel standard dining rooms. The laundry services is excellent and my father's clothes are returned the same day and ironed lovely."
Linda L
carehome.co.uk rating: 5 out of 5
"I cannot praise too highly the loving care and attention given to my mother and extended to my brother and myself over the last few days of her life. All the staff, carers, housekeeping, laundry and kitchen could not have been more thoughtful, helpful and generous with their time and efforts to ease that difficult period and showed the utmost tact and respect in maintaining my mother's dignity while dealing with even the most basic aspects of her care."
Wendy S
carehome.co.uk rating: 5 out of 5
"My husband came to Hall Park for respite care. He was quite confused and reluctant to join in the activities. He said the staff were very kind to him which was very reassuring to me. Thank you all."
Kay C
carehome.co.uk rating: 4.08 out of 5
"My dad has settled in lovely at Hall Park, it was a hard time for the family at the time, to choose a care home for him. Dad always is dressed lovely and looks smart. Staff work hard and they will always help with any concerns which I may have. The food they have at meal times is healthy and they have a choice of several meals. We are welcome to eat with dad if we wish to. Staff are very friendly, always happy and have a smile on their faces and are very polite. There are activities every day and all are encouraged to take part. My dad has Alzheimer's, so he has his good days and some days not so good. In the hallways and lounges there are things on walls and in the rooms eg. pictures, boxes with old photos in, to help with their memories. In all, I could not be happier with the care my dad is getting."
Jane B
carehome.co.uk rating: 5 out of 5
"I have always found the staff to be very friendly and caring towards their residents, also their family and visitors. They keep you up to date on what is going on with medical care etc... Which is very reassuring."
A M
carehome.co.uk rating: 4.25 out of 5
"Loving care in a nice purpose built home in a leafy area with nice new en-suite rooms, lovely lounges and dining rooms. The staff cared for my mum and us as if we were family. Mum lived there 5.5 yrs with dementia and some physical illnesses. District nurse service and end of life care was great and staff looked after her and us very well. Mum always said, "this is a good place". Great location. Easy drive from Wollaton and Bramcote. Nice activities like carol service, music, crafts, sponsored events and fairs. Highly recommended."
Liz
carehome.co.uk rating: 4.67 out of 5
"Both my parents live at Hall Park and both have been very happy with the standard of care. I too am very happy in the knowledge that they are looked after by people who genuinely care about what they are doing. Nothing is too much trouble for the staff here. Also very pleased with the cleanliness of the home and with the standard of food. Would certainly recommend this care home."
Colin S
carehome.co.uk rating: 4.17 out of 5

Read our brochure 'Life in our home. Providing care through coronavirus' for more information on how we're here to help you and your loved one.

Read brochure
Food & Nutrition
Activities & Events
Care & Facilities
What happens now?
Are you ready to discuss your individual care requirements? Pick up the phone and talk to us, book a visit to our care home or come and take a look around our facilities.
Care enquiries
New care enquiry phone lines are open 8am - 8pm
0115 676 2935
All other calls
Our fees and contract
We want to be as transparent as possible about how we charge for the different services we provide as well as what's included in our contract. Please click the links below to find out more about our fees and contract.
View typical fees
View Our Contract
Useful downloads
Here to help you make the right decision about your care requirements.