What our families say: Glenroyd Care Home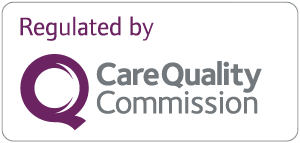 "The experience on the ground floor is fab. It's lovely downstairs. It has an amazing outside garden where the residents on the ground floor can go and have a drink and cake. Sometimes no cups no coffee and no milk. On the second floor isn't anything to look at except the car park. It would be great if someone from the second floor could bring the residents down to the garden. Large wide corridors easy wheelchair access and decorated lovely."
E Bcarehome.co.uk rating: 3.08 out of 5
"The whole team at Glenroyd are truly outstanding in their care, commitment and compassion. My stepfather was a resident whilst receiving palliative care. His last weeks spent in the care of Glenroyds wonderful team was unbelievably good, every single team member from the management to the care team was personal, compassionate, caring, attentive, passionate and amazing. They looked after myself, my mum and the whole family visiting throughout, always on hand to answer questions, care for my dad's needs and ours. I cannot thank them enough, they made a terrible situation bearable and made a true difference to my mum's wellbeing, my step dads last days and nothing was ever too much trouble. They have restored my faith in humanity, there are good people in the world and Glenroyd has them in abundance within their special and lovely team."
Warren Bcarehome.co.uk rating: 5 out of 5
"The staff on the 1st floor with my mum who was 'end of life' (and before this) were very kind, sincere and considerate of her needs and my own. The care home, in general, have very pleasant staff who always are pleasant and smiling when entering the home. Excellent care home overall. Thank you for all the support and help at such a sad time."
Keith Bcarehome.co.uk rating: 4.92 out of 5
"Glenroyd in Blackpool is an excellent place where after years of caring for mum to feel assured that she is cared for and looked after. The staff and management are excellent and are both caring and professional. Keep up the excellent work."
Jacqueline Bcarehome.co.uk rating: 4.17 out of 5
"Staff numbers has been an issue in the past."
Ian Gcarehome.co.uk rating: 4.83 out of 5
"This home is better than I could have expected. One hears horror stories about care homes but this exceeds all my expectations. Memory Lane staff are all first class and treat patients with respect, honesty and friendliness. So as long as these extremely high standards continue, I'd have no doubts, were I to live here myself, about the loving care offered. Thank you staff!"
Jack Bcarehome.co.uk rating: 4.33 out of 5
"From the moment we walk into the Gelnroyd, we had nothing but friendship and kindness given to us. All the staff made it feel like home for our dad. As a family, we could rest knowing dad was so well looked after by all the staff, who became friends to us all."
David Pcarehome.co.uk rating: 4.83 out of 5
"One of the best things my brother and I did for my dad was to put him into the caring hands of the staff of Glenroyd nursing home. There understanding of his needs was excellent. The care home was a lovely place but more importantly the staff, and I mean all the staff, were lovely towards my dad. They treated him with dignity and absolutely nothing was too much trouble. All enquiries about my dad's progress were explained to us in a manner that we could understand. I really cannot praise and thank them highly enough. A Big Heartfelt 'Thank You' to them all."
Michael Pcarehome.co.uk rating: 5 out of 5
"In the 3 months my mother has been at Glenroyd, we have found the rooms, canteen etc to be kept really clean. The food has been excellent and most of all, the staff are very caring and pleasant in what is sometimes not so nice conditions. Well done to all staff from a very pleased son."
Joseph Scarehome.co.uk rating: 4.75 out of 5
"Place and staff good. Food could be a lot better but service great."
Leslie Hcarehome.co.uk rating: 3.75 out of 5
"Residents and 'family' are looked after 24 hours. Nothing is too much bother. I can go home at night with peace of mind (thanks). Made a lot of new friends."
William Lcarehome.co.uk rating: 5 out of 5
"My Mum is very happy living in Barchester Glenroyd and as a family we are. She has been here for 4 years! The staff and management that are here now are brilliant, friendly, helpful, nothing too much trouble. We are happy with the care Mum receives and very thankful that we still have her with us."
Yvonne Ccarehome.co.uk rating: 5 out of 5
"Mum was well looked after, she became more confused with her surroundings. This was not a problem to any of the management or staff. Safeguarding steps were taken fast for Mum's benefit, calls made to the family also done straight away. This resulted in Mum being moved to a safer unit once the family consented. We were very happy how Mum's wellbeing and safety was managed. Staff are friendly, helpful and very supportive. This was for respite and we have already rebooked."
Karen Tcarehome.co.uk rating: 5 out of 5
"We have been in Glenroyd care with my Father for the past two years. We cannot fault the cleanliness of the home, from the rooms, kitchen, dining and sitting areas. The food is very good. The personal care and hygiene provided by the care and nursing staff is excellent. There are no smells that you get in many homes. The manager keeps a very well run home. She and all the staff are a credit to your organisation."
Stephen Gcarehome.co.uk rating: 5 out of 5
"My mother was well cared for. The staff were very friendly, it was like a family. I was kept well informed of her care. The home was always clean and comfortable. There were always activities going on."
Jennifer Kcarehome.co.uk rating: 5 out of 5
"My mum was well cared for and staff were excellent. Even though we visited my mum often we were always kept informed. The rooms were always clean and homely and the food was good."
Patricia Mcarehome.co.uk rating: 4.5 out of 5
"A very pleasent experience, one I would recommend to anyone."
Carole Wcarehome.co.uk rating: 4.83 out of 5
"My uncle has been in the Glenroyd nursing home for 18 months and the overall management of the home has slowly slipped to an unacceptable level. The home has had 5 managers in the last 18 months who have promised to do everything I have asked them to. The nurses have supported my uncle as best they can with the time they have got. The nursing staff have reduced dramatically so they don't have as much time now to help support him. This home was previously under special measures 5 years ago and cannot be far off again. My uncle is moving to a new home soon when a place is available and I will be applying for CHC funding but the paperwork hasn't been kept up to date."
Mike Hcarehome.co.uk rating: 3.25 out of 5
"My father is residing here. The staff are very good and so kind and patient. The meals provided are nutritional and they can have drinks and biscuits whenever they like. My family feel secure knowing he is being looked after and cared for. Thank you to all the staff at Glenroyd."
Julia Gcarehome.co.uk rating: 4.42 out of 5
"I came into Glenroyd first week in March and as I came through the front door the welcome was excellent and everybody was so nice and kind and the establishment was 100% up to standard and can't be faulted. I would like to stay as it is my wish to spend my time here for a very lovely time as it has got a lovely garden which you can go and relax and enjoy peoples company."
Harold Hcarehome.co.uk rating: 5 out of 5
What happens now?
Are you ready to discuss your individual care requirements? Pick up the phone and talk to us, book a visit to our care home or come and take a look around our facilities.
Care enquiries
New care enquiry phone lines are open 8am - 8pm
01253 464 424
All other calls
Useful downloads
Here to help you make the right decision about your care requirements.
68