What our families say: Glenroyd Care Home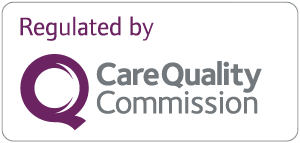 "Mum entered Glenroyd at the latter part of 2021. She, unfortunately, developed Covid in September 2021, was hospitalised, and then developed a form of delirium which affected her mental capacity rather quickly, so much so that she wasn't able to return home to her previous independent lifestyle. It was apparent that Mum needed nursing care as well as social care and as a family, it was a terrible shock to witness the changes in her. Glenroyd has been absolutely excellent in their care of Mum, she's treated with respect and kindness and this makes you feel confident she is being looked after so well. It's difficult to make decisions for your parent and place them in other peoples care, but all the staff members at Glenroyd give you a feeling of trust in what they're doing for her and that in itself is most comforting for Mum and her family too. Thank you."
C D
carehome.co.uk rating: 5 out of 5
"i would like to put on Public Record that the care my mother receives at Glennroyd is very good and the staff are extremely knowledgeable about my mother's condition and treat her with respect and professionalism and with a high degree of duty of care and interact with her for stimulus. The staff are always polite and helpful and show interest in anything I inform them about my mother. Also they ask about my welfare and ask if they can do anything to help enrich my mothers life. When ringing the home the 1st point of contact is the receptionists who are very helpful, polite and cheerful."
Nigel W
carehome.co.uk rating: 4.5 out of 5
"Due to Mum being seriously ill with COVID autumn 2021 we were informed via the Hospital (as we were unable to visit due to lockdown) that she now had many physical care needs, was a very big fall risk, reduced mental capacity and required specialist EMI nursing so couldn't return home where she had been living 100% independently. As one of the only 3 Care Homes to provide this specialist nursing in the area we are so grateful that Glenroyd had a placement available. All the EMI staff at Glenroyd have been truly supportive and are amazing with Mum who can now be very unpredictable/aggressive. They are vigilant, compassionate and I know she's safe. Mum settled there quickly, and the care on this unit is exemplary. It is a very complex range of patients they nurse but each one is treated with dignity and compassion. Our family are constantly updated with Mum's progress, treatment or any concerns. I cannot praise this unit highly enough for their continued care and support."
Samantha C
carehome.co.uk rating: 5 out of 5
"After looking at numerous other places, myself and family found Gelnroyd. Nothing but praise for the staff and a well run home with staff who are friendly, helpful and caring."
N W
carehome.co.uk rating: 4.33 out of 5
"At the start of the Covid pandemic, we had to find a nursing home that could cope with Dad's diminishing physical abilities. When I spoke to The Glenroyd they were very friendly and understanding and immediately started liaising with Dad's existing care home to set up a plan to transfer Dad to the Glenroyd as soon as the Covid tests were completed. During the first few months of Dad's stay, Covid prevented us from visiting Dad but the Glenroyd Staff were keen to keep us informed of his progress. When visiting was allowed again in the summer of 2021 the staff always made us welcome on our visits to see Dad. Although Dad by this time was confined to his bed he was always well presented and obviously happy with the care he was receiving. I have been comforted by the quick responses the home makes to restrict visiting when Covid demanded and their efforts to reinstate visiting ASAP. The staff have always been extremely helpful and carefully explained the procedures on his recent death."
David U
carehome.co.uk rating: 4.25 out of 5
"My mum has been expertly cared for at Glenroyd Care Home for the past 21months. During that time I can honestly say that there is not one single thing I could complain about. The care is second to none. Staff show compassion, patience, understanding and treat mum and the other residents like members of their own family. She is always clean and comfortable. The food is of good quality and she is encouraged to eat and drink healthily. The staff are extremely vigilant of any problems or symptoms and they are straight on it! I really couldn't recommend them more. They do a fabulous job! Way above their duty of care Thank you Glenroyd!"
Jackie R
carehome.co.uk rating: 4.83 out of 5
"My husband is very well looked after by all the staff who really go the extra mile for myself and my family making sure my husband is comfy and clean at all times."
J W
carehome.co.uk rating: 5 out of 5
"The staff are incredible, nothing too much trouble. They show great kindness, care and compassion both to Mum, who is a resident, and Dad who visits regularly. Mum seems very happy and settled. Thanks to everyone!"
Helen F
carehome.co.uk rating: 5 out of 5
"My wife had worked at the home a few years ago and had always said that if she had to go into a home, then this is where she would want to go. I cannot fault the care my wife received. The staff were lovely with my wife, and nothing was too much trouble. Any medical problems as a result of my wife's condition were identified and addressed quickly. There were restrictions on visiting and activities because of Covid, but everyone worked to make sure that they impacted the time we could spend with her as little as possible. The home is only a short walk from the park, and we were able to take her out in a wheelchair when the weather was nice. No problems at all in recommending this home."
Andrew W
carehome.co.uk rating: 4.58 out of 5
"The carers look after my husband, and they are doing the best they can in a difficult situation. Feel they are very caring."
J W
carehome.co.uk rating: 4.36 out of 5
"Mum has been a resident of Glenroyd for almost 12 months. During this time I have not been able to visit as often as I would have liked and sometimes not at all due to Covid. The staff have kept me informed at all times of how mum is. Always willing to speak to me and reassure me as to her condition. Mum does get quite distressed when I have been able to visit and the staff are always there to reassure her and I can see how very caring they all are. I know she is being extremely well looked after and loved."
Lynne P
carehome.co.uk rating: 3.83 out of 5
"The care home was 'okay' before Covid but then definitely deteriorated during the pandemic. Two members of staff were lovely and always a pleasure to deal with but I had a few bad experiences with other members of staff. One in particular always made me feel like it was an inconvenience that I was calling regarding my grandma and was also very rude and showed no empathy when my Nan was having issues with her hearing aid! Overall the experience was not the best and they didn't seem to want to get my grandma out of bed and then she just deteriorated. My Nan sadly passed away there during Covid and the whole experience was traumatic. Only one member of the family was allowed to see her at once and we weren't allowed near her. Also the night she passed away I called Glenroyd to confirm this after speaking with my mum and the woman's response was "yes she's died, box are coming to collect her". Very insensitive. I have also heard another bad experience from a friend so would not recommend."
Faye S
carehome.co.uk rating: 2.42 out of 5
"Fabulous staff all very helpful, however, management level and above let the home down. Wedding ring went missing, no real concern showed by Barchester. I feel as though staff are too much under pressure and residents suffer i.e. mental stimulation and physical stimulation is on the back foot. Trying to get through on phone is near impossible on residential floor!"
D W
carehome.co.uk rating: 2.92 out of 5
"Very pleased with my wife's care at Glenroyd."
P K
carehome.co.uk rating: 4.83 out of 5
"Home and room always clean. Staff helpful and courteous. Always a good visit for myself and stepdad."
S P
carehome.co.uk rating: 5 out of 5
"All the staff are very friendly and they care well for my dad."
E M
carehome.co.uk rating: 4.42 out of 5
"The home is clean, and the staff are friendly. It has high standards of care, and rooms are to a high standard. I have no complaints."
T H
carehome.co.uk rating: 5 out of 5
"Conclusion:- An excellent facility. So pleased I found it for my mother. A caring atmosphere, staff attentive and the activities staff are absolutely first-rate. Would definitely recommend."
Jane C
carehome.co.uk rating: 4.92 out of 5
"I can't recommend this lovely home highly enough. Mum has Alzheimer's and can be a little challenging however, nothing is too much trouble for the staff. They go far beyond their call of duty. I have no worries leaving mum in their very capable hands. Communication is excellent. Mum has clearly thrived in their care, the surroundings are lovely. One big happy family! Can't wait to be a part of it again! Thank you all."
Jackie R
carehome.co.uk rating: 5 out of 5
"During my mum's stay at Glenroyd, the staff have always been extremely friendly and helpful. The staff efforts during the Covid crisis to make sure the whole family can keep in touch with Mum via video has been very much appreciated and provided some comfort. Everyone seems to genuinely care about the residents in their care, organising VE Day parties in the garden and day to day activities to keep the boredom away. When you walk through the door for a visit, it's like being welcomed into a friend's home. I can't praise the staff enough."
Adele D
carehome.co.uk rating: 4.33 out of 5
"My mother is staying on The Memory Lane unit on the third floor, she suffers from double dementia and Alzheimer's is a lovely lady in her late nineties but can be very difficult at times. The staff here are the most caring people from Carers to Admin to Chef. They are the most approachable welcoming and happy staff I have experienced. Their care of my mother physically and mentally is second to none and over the last few years, my mother has sampled five other Care Homes which do not compare with Glenroyd in any shape or form. This is an exceptional Home with exemplary service to their residents. I am constantly updated on my mother's welfare and I am able to visit unannounced at any time of the day or night with always a smiling welcome. I even take my dog with me which my mother and the other residents really enjoy. On the ground floor, there is a lounge stocked with teas coffee, fresh-baked biscuits leading to a small conservatory and garden. I am able to take mother here to relax."
Micha R
carehome.co.uk rating: 5 out of 5
"The care our mother has received during her stay at Glenroyd Home has been excellent from all the carers. Nothing has been to much trouble, when she has been low or feeling out of sorts, especially at this time with the Corona-Virus. They have worked amazingly to keep the virus at bay from the home and the residents. Our mother has been particularly feeling out of sorts but the staff have encouraged and coaxed her along the way to feeling better with their unfaltering care and consideration. So to them all, we wish as a family to say a very big thank you, you have wonderful staff working with you. Thank you to you all."
Pat V
carehome.co.uk rating: 4.75 out of 5
"The experience on the ground floor is fab. It's lovely downstairs. It has an amazing outside garden where the residents on the ground floor can go and have a drink and cake. Sometimes no cups no coffee and no milk. On the second floor isn't anything to look at except the car park. It would be great if someone from the second floor could bring the residents down to the garden. Large wide corridors easy wheelchair access and decorated lovely."
E B
carehome.co.uk rating: 3.08 out of 5
"The whole team at Glenroyd are truly outstanding in their care, commitment and compassion. My stepfather was a resident whilst receiving palliative care. His last weeks spent in the care of Glenroyds wonderful team was unbelievably good, every single team member from the management to the care team was personal, compassionate, caring, attentive, passionate and amazing. They looked after myself, my mum and the whole family visiting throughout, always on hand to answer questions, care for my dad's needs and ours. I cannot thank them enough, they made a terrible situation bearable and made a true difference to my mum's wellbeing, my step dads last days and nothing was ever too much trouble. They have restored my faith in humanity, there are good people in the world and Glenroyd has them in abundance within their special and lovely team."
Warren B
carehome.co.uk rating: 5 out of 5
"The staff on the 1st floor with my mum who was 'end of life' (and before this) were very kind, sincere and considerate of her needs and my own. The care home, in general, have very pleasant staff who always are pleasant and smiling when entering the home. Excellent care home overall. Thank you for all the support and help at such a sad time."
Keith B
carehome.co.uk rating: 4.92 out of 5
"Glenroyd in Blackpool is an excellent place where after years of caring for mum to feel assured that she is cared for and looked after. The staff and management are excellent and are both caring and professional. Keep up the excellent work."
Jacqueline B
carehome.co.uk rating: 4.17 out of 5
"Staff numbers has been an issue in the past."
Ian G
carehome.co.uk rating: 4.83 out of 5
"This home is better than I could have expected. One hears horror stories about care homes but this exceeds all my expectations. Memory Lane staff are all first class and treat patients with respect, honesty and friendliness. So as long as these extremely high standards continue, I'd have no doubts, were I to live here myself, about the loving care offered. Thank you staff!"
Jack B
carehome.co.uk rating: 4.33 out of 5
"From the moment we walk into the Gelnroyd, we had nothing but friendship and kindness given to us. All the staff made it feel like home for our dad. As a family, we could rest knowing dad was so well looked after by all the staff, who became friends to us all."
David P
carehome.co.uk rating: 4.83 out of 5
"One of the best things my brother and I did for my dad was to put him into the caring hands of the staff of Glenroyd nursing home. There understanding of his needs was excellent. The care home was a lovely place but more importantly the staff, and I mean all the staff, were lovely towards my dad. They treated him with dignity and absolutely nothing was too much trouble. All enquiries about my dad's progress were explained to us in a manner that we could understand. I really cannot praise and thank them highly enough. A Big Heartfelt 'Thank You' to them all."
Michael P
carehome.co.uk rating: 5 out of 5
"In the 3 months my mother has been at Glenroyd, we have found the rooms, canteen etc to be kept really clean. The food has been excellent and most of all, the staff are very caring and pleasant in what is sometimes not so nice conditions. Well done to all staff from a very pleased son."
Joseph S
carehome.co.uk rating: 4.75 out of 5
"Place and staff good. Food could be a lot better but service great."
Leslie H
carehome.co.uk rating: 3.75 out of 5
"Residents and 'family' are looked after 24 hours. Nothing is too much bother. I can go home at night with peace of mind (thanks). Made a lot of new friends."
William L
carehome.co.uk rating: 5 out of 5
"My Mum is very happy living in Barchester Glenroyd and as a family we are. She has been here for 4 years! The staff and management that are here now are brilliant, friendly, helpful, nothing too much trouble. We are happy with the care Mum receives and very thankful that we still have her with us."
Yvonne C
carehome.co.uk rating: 5 out of 5
"Mum was well looked after, she became more confused with her surroundings. This was not a problem to any of the management or staff. Safeguarding steps were taken fast for Mum's benefit, calls made to the family also done straight away. This resulted in Mum being moved to a safer unit once the family consented. We were very happy how Mum's wellbeing and safety was managed. Staff are friendly, helpful and very supportive. This was for respite and we have already rebooked."
Karen T
carehome.co.uk rating: 5 out of 5
"We have been in Glenroyd care with my Father for the past two years. We cannot fault the cleanliness of the home, from the rooms, kitchen, dining and sitting areas. The food is very good. The personal care and hygiene provided by the care and nursing staff is excellent. There are no smells that you get in many homes. The manager keeps a very well run home. She and all the staff are a credit to your organisation."
Stephen G
carehome.co.uk rating: 5 out of 5
"My mother was well cared for. The staff were very friendly, it was like a family. I was kept well informed of her care. The home was always clean and comfortable. There were always activities going on."
Jennifer K
carehome.co.uk rating: 5 out of 5
"My mum was well cared for and staff were excellent. Even though we visited my mum often we were always kept informed. The rooms were always clean and homely and the food was good."
Patricia M
carehome.co.uk rating: 4.5 out of 5
"A very pleasent experience, one I would recommend to anyone."
Carole W
carehome.co.uk rating: 4.83 out of 5
"My uncle has been in the Glenroyd nursing home for 18 months and the overall management of the home has slowly slipped to an unacceptable level. The home has had 5 managers in the last 18 months who have promised to do everything I have asked them to. The nurses have supported my uncle as best they can with the time they have got. The nursing staff have reduced dramatically so they don't have as much time now to help support him. This home was previously under special measures 5 years ago and cannot be far off again. My uncle is moving to a new home soon when a place is available and I will be applying for CHC funding but the paperwork hasn't been kept up to date."
Mike H
carehome.co.uk rating: 3.25 out of 5
"My father is residing here. The staff are very good and so kind and patient. The meals provided are nutritional and they can have drinks and biscuits whenever they like. My family feel secure knowing he is being looked after and cared for. Thank you to all the staff at Glenroyd."
Julia G
carehome.co.uk rating: 4.42 out of 5
"I came into Glenroyd first week in March and as I came through the front door the welcome was excellent and everybody was so nice and kind and the establishment was 100% up to standard and can't be faulted. I would like to stay as it is my wish to spend my time here for a very lovely time as it has got a lovely garden which you can go and relax and enjoy peoples company."
Harold H
carehome.co.uk rating: 5 out of 5

Read our brochure 'Life in our home. Providing care through coronavirus' for more information on how we're here to help you and your loved one.

Read brochure
Food & Nutrition
Activities & Events
Care & Facilities
What happens now?
Are you ready to discuss your individual care requirements? Pick up the phone and talk to us, book a visit to our care home or come and take a look around our facilities.
Care enquiries
New care enquiry phone lines are open 8am - 8pm
01253 464 424
All other calls
Our fees and contract
We want to be as transparent as possible about how we charge for the different services we provide as well as what's included in our contract. Please click the links below to find out more about our fees and contract.
View typical fees
View Our Contract
Useful downloads
Here to help you make the right decision about your care requirements.
68