What our families say: Glebefields Care Home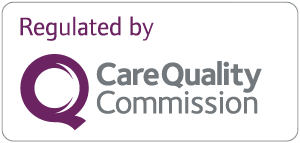 "Staff were very approachable. Impressed with the home itself and the location."
Tom T
carehome.co.uk rating: 5 out of 5
"Wonderful experience, it was lovely to catch up again. Staff were professional as always. The views were lovely, we sat outside n the benches, was a lovely experience."
R T
carehome.co.uk rating: 5 out of 5
"Fantastic care home with super friendly staff that tender to all needs. Excellent location with stunning views. Made to feel very welcome on entrance. Newly refurbished rooms look great Excellent facilities."
Andy J
carehome.co.uk rating: 5 out of 5
"Very good."
Jackie K
carehome.co.uk rating: 4.75 out of 5
"The level of care was not as we would have expected as a family. Since moving mum to a new care home, we can appreciate the level of care she is now receiving. Mum is now thriving at her new home. Glebefields has a high turnover of staff. Poor food choice and quality."
Lyn S
carehome.co.uk rating: 1.17 out of 5
"Would not recommend this home as we as a family had many issues regarding the management of the home. Our mother was not cared for as we would have expected. We have moved mum to another care home and can see the difference in her within a short time. High turnover and retention of staff and poor communication."
Jane P
carehome.co.uk rating: 1.42 out of 5
"despite not having met the staff in person, they have gone out of their way to constantly update us with problems, progress and any information of relevance. Two exceptional people I must mention is the manager, in particular, the assistant manager plus the reception staff as well. Many local people have highly recommended Glebefields which is testimony to high standards applied."
S H
carehome.co.uk rating: 4.91 out of 5
"My mother has been a resident for just over a year. She is well cared for, great food and always looks clean and tidy. We have no concerns, she is looked after really well."
R A
carehome.co.uk rating: 5 out of 5
"I am very new to Glebefields. The activities are excellent here. I enjoy chatting with other residents. I chose to be here, as I was lonely at home."
Francis F
carehome.co.uk rating: 4.67 out of 5
"I like being at Glebefields. I enjoy group activities especially colouring and word search. I like the food here."
F M
carehome.co.uk rating: 4.67 out of 5
"I have been well looked after and enjoy the company."
Marianne N
carehome.co.uk rating: 4 out of 5
"My friend needed urgent care and nursing. She had stayed previously at Glebefields and they were very nice, so they were my first thought when she needed care again. She has been in for two weeks now and has finally settled. The staff have made everything so easy from the start and have always got time for you. I would certainly recommend Glebefields."
Jill E
carehome.co.uk rating: 4.17 out of 5
"He has only been in the home for three weeks, so it's early days, but he has settled in well... really well... and it glowing about all aspects of the service!"
Pat M
carehome.co.uk rating: 5 out of 5
"Staff are very helpful and are happy to accommodate and sort out any issues that may occur. Very happy with the service my husband and I have received from the care home, couldn't ask for better. Best care home we have ever used. Excellent!"
C B
carehome.co.uk rating: 5 out of 5
"My Mum moved into Glebefields on 20/03/2020 from hospital, just before lockdown. She was very distressed as we had not seen her the week before while she was in the hospital and her condition had deteriorated. We have seen her only twice due to coronavirus, and she was very distressed as she could not understand why we could not give her a kiss and a hug, so we have not been able to visit. Mum has Alzheimer's/dementia and has been very agitated and has challenging behaviour for the staff to deal with. The wonderful staff have kept Mum safe and very well cared for. They are all so patient and understanding of her condition. Mum was 81 in July and a birthday cake was made for her with candles that she blew out and everyone sang happy birthday to her, she looked like she was having a lovely time. She was dancing to Abba one afternoon when I called and I could hear her laughing in the background! Glebefields care home staff are amazing, I do not know what we would have done without them."
Ellen B
carehome.co.uk rating: 4.42 out of 5
"My father is about to become respite to long term with nursing care. I cannot explain how much they have helped me with all the problems I have had to get him into a suitable home. Thank you so much."
Steve C
carehome.co.uk rating: 3.67 out of 5
"I came here quite ill, but over time I am now very well, improved beyond expectation due to care. Thank you."
Carole C
carehome.co.uk rating: 4.8 out of 5
"Our first meeting for 3 and a half months, we had a wonderfully special day at Glebefields for our anniversary. The organisation and all the staff were brilliant and we felt very safe. My husband looked very content and it meant so much to me to see him. Thank you all again."
Wendy A
carehome.co.uk rating: 4.25 out of 5
"Dad moved from another care provider to Glebefields and since he has been here, he has seemed so happy in himself and enjoys life. Dad gets involved with activities whereby previously he would have remained in his room and he has made friends with the other residents. Everyone that works here is really friendly and kind and treat dad with dignity and respect and there is a real feeling of inclusion."
Lorraine F
carehome.co.uk rating: 4.17 out of 5
"My husband has been at Glebefields for over a year and his care and requirements are met. We've always found him to be well cared for, well-fed, comfortable, happy, staff are lovely caring people and if we requested anything it's always been tried to facilitate. We are looking forward to meeting outside in the garden as we've not been able to see him for a long time and hope that happens quite soon."
Angela K
carehome.co.uk rating: 3.5 out of 5
"My dad was a resident for a very short period before his health sadly failed, but during this time, the staff went out of their way to make him feel welcome, cared for and comfortable. The deputy manager showed great empathy for our situation, arranging a swift admission and treated us all with great respect and compassion. Nothing seemed too much trouble, and the ability to WhatsApp to talk too and see him was very reassuring (no visiting due to the pandemic). Dad was lucky too, to stay in one of the rooms with lovely views over the local countryside."
Jackie D
carehome.co.uk rating: 4.42 out of 5
"My husband and I could not have asked for a better place than Glebefields (Drayton) for his respite period. Each and every one of the staff that we met were very friendly and nothing was too much trouble. The carers were very good. Office staff to nurses and cleaners were most helpful No problems were too much. Thank you, everyone."
Irene H
carehome.co.uk rating: 4.5 out of 5
"My husband has been here for two years and we are exceptionally happy with his care. The staff are all wonderfully kind and caring. Nothing is too much trouble! There is a good family atmosphere and the different preferences of the residents are catered for. I am happy to recommend Glebefields."
P H
carehome.co.uk rating: 5 out of 5
"My friend has been a resident in Glebefields for five years and has received the very best of personal and nursing care. Nothing is too much trouble for the caring staff. This is 'home' for him - so comfortable. Any special food requirements are always catered for too. The entertainment staff always come up with a variety of activities. There seems to be even more attention to detail now, with the new manager. As visitors, we are always made to feel welcome. I think this is a very special care home."
Ena N
carehome.co.uk rating: 4.67 out of 5
"Mum has been at Glebefields since July 2019 and although was very anxious at first, within two days was asking if she could stay forever. She has made lots of friends and is very happy in this lovely caring environment. The staff are all so brilliant and are very genuine with both residents and each other. It is like being part of an extended family. There is much laughter, and you get a great sense of teamwork. As family members, we feel welcomed and greatly supported as part of the Glebefields community."
Debs P
carehome.co.uk rating: 4.67 out of 5
"Wonderful place! All staff without exception; are excellent, very friendly and efficient. Lovely food, plenty of choices. Many rooms have lovely outlooks over fields, hills, horses etc. Well done to everyone."
S P
carehome.co.uk rating: 5 out of 5
"The entire time mum was a resident at the home, she was always treated with the utmost care and dignity. I visited mum on a regular basis and each time the staff were welcoming, helpful and happy. Information was freely given at all times and I was called if mum was "resident of the day" to ask which "treats" mum would like. Mum passed away before Christmas and again, the staff were fantastic. I cannot speak highly enough of everyone there."
Lynne H
carehome.co.uk rating: 5 out of 5
"Without exception the staff at Glebefields are exceptional. They are caring, kind and compassionate to residents and family alike. The house has lacked strong leadership over the last two years (this has now been addressed) and improvements to raod, surroundings etc are beginning to filter through. Some maintenance and hygiene issues."
Paul G
carehome.co.uk rating: 3.5 out of 5
"Very welcoming atmosphere. Staff are all very efficient and caring."
Pat H
carehome.co.uk rating: 4.83 out of 5
"Friendly and attentive staff. Lovely room. Mum treated at all times with such care."
K G
carehome.co.uk rating: 4.92 out of 5
"Mum lived at Glebefields for the last two years and three months. Her care while she was there was brilliant. The staff have been exceptional and looked after and cared for her during her stay. Unfortunately, Mum passed away in later March but would recommend Glebefields as she enjoyed her life there until she was taken ill."
Wendy T
carehome.co.uk rating: 4.08 out of 5
"My Mum has settled into Glebefields well. The staff are all very good and can't seem to do enough to help her. Good communication between us and the home. I think she would like to do a few more activities but understand that staff are limited. Overall very happy with how things are going."
Julie B
carehome.co.uk rating: 4.17 out of 5
"My father who died at Glebefields aged 93 in December 2016, lived at the care home for the last 16 months of his life. The staff were sensitive to his needs while respecting his privacy and particularly enjoyed the singers and musicians. He loved his room with its beautiful view and appreciated the cheerfulness and friendliness of all the staff."
Ann G
carehome.co.uk rating: 4.75 out of 5
"My husband found it difficult to settle in as he is very deaf and the stroke has left him with great problems such as an inability to use his left hand, loose teeth and much frustration. Staff are very kind and do their best to understand him. There are problems finding someone to talk to. Nothing is too much trouble for the staff."
Audrey H
carehome.co.uk rating: 3.92 out of 5
"Came to an open day. Was very welcome by the staff and residents we had a lovely afternoon playing games having a sing-song and chatting to residents and staff."
Julie S
carehome.co.uk rating: 4.92 out of 5
"We looked at several homes for convalescence care for our mother and this home was by far the best. All the staff have been very welcoming, kind and caring, Attention was given to the specific needs and rehabilitation for my mother. We were given a choice of rooms allowing mum to watch the birds from her window. Her room was very comfortable with plenty of space and storage. This care home has been the perfect place for mum to rest/recover and also give my sister and I two weeks of 'respite' after weeks of 24/7 care. We are very appreciative of all the efforts of the whole team. Many thanks."
Christine D
carehome.co.uk rating: 4.55 out of 5
"I was very impressed with the thorough review that I attended. Every eventuality has been covered, all details regarding this gentleman's health condition and medication were clearly noted, with extra information should a problem arise, with detailed information freely available for care staff not aware of his medical history. Also pleased how personal review notes were, with special treatment and attention to bring a smile to this elderly gent, with his everyday general care. I am so happy with all the staff and the wonderful food offered. This gentleman has been at Glebefield for almost four years, he is being treated wonderfully and relies on their help completely. Thank you all."
Ena N
carehome.co.uk rating: 4.58 out of 5
"All staff were caring and compassionate at all times to my family member during their 4 year stay within Glebefields, they not only cared about the residents they cared about their families too they maintained good contact with the family updating them on the residents care and health. They included them in all functions and events and encouraged them to socialise with other residents."
Martin W
carehome.co.uk rating: 4.92 out of 5
"I would just like to express my heartfelt thanks for all that was done for our dad/gramp. The care he received during his time at Glebefields Care Home was second to none and I personally could not have wished for kinder more professional staff. The carers are wonderful. I would definitely recommend Glebefields to anyone who finds themselves in need of care for a loved one."
Andrea S
carehome.co.uk rating: 4.08 out of 5
"My sister and I visited a number of care homes in the Banbury area before both agreeing that Glebefields represented the best value and quality of life for our Mum in her last remaining year of her life. We are extremely grateful for the care and support that your staff gave both to Mum and to our family and I believe that Mum even in her confused state of mind fully appreciated."
Jack C
carehome.co.uk rating: 4.17 out of 5
"I loved my trip to Bourville and driving on the motorway was fun any day is enjoyable."
Albert R
carehome.co.uk rating: 4.92 out of 5
"My uncle (93) is happy at Glebefields; the staff are kind and the accommodation is comfortable and safe. When he arrived 15 months ago he was agitated and unwilling to stay (in the dementia unit) but the staff were patient and understanding and he now says he is content and in 'good condition'."
E A G
carehome.co.uk rating: 4.33 out of 5
"Glebefields is a lovely country house with lovely gardens and views. Mum has a ground floor room and thoroughly enjoys the looking across the fields, watching the seasons change. She is very happy there and very well looked after. The staff are very friendly and there always seems to be some kind of activity going on."
Nick E
carehome.co.uk rating: 4.75 out of 5
"Old age can produce problems for all concerned. Glebefields has provided good care, professionalism and has eased the worry for the family."
J B
carehome.co.uk rating: 4.33 out of 5
"Glebefields is a lovely residential home - we are impressed by the care provided and the responsiveness of the staff. The rooms are well appointed and kept clean and the food excellent. My father quickly settled in and appreciates the care he is receiving."
H G
carehome.co.uk rating: 4.25 out of 5
"I would like to thank all the staff at Glebefields Care Home Banbury for the love and caregiving to my mother over the past 3 months from the special nursing needs to the all round care. The food, rooms and cleanliness is all so to the high standard. Management and all staff are friendly and have often have gone beyond there duties to make any situations as bearable as possible. 5 STAR"
Stephen M
carehome.co.uk rating: 4.42 out of 5
"My mother has been treated with respect, kindness and care at the most difficult times."
S B
carehome.co.uk rating: 4 out of 5
"My mother has been resident at Glebefields Care Home since January 2009 and I have always found the home and staff very supportive of my mother, and they are excellent in keeping me informed about any issues which affect my mother's health and well-being."
John D
carehome.co.uk rating: 4.17 out of 5
"I could not have wished for a better place for my mum in her last few weeks of life. They are all so caring and warm. My mum was made to feel welcome. They could not do enough for her. That meant so much to us as her family. When they called to say she had to go to hospital I was away in Bristol. They did everything to get me back - they were going to drive and get me but we hired a car. When she passed they were all great. Thank you."
Hazel S
carehome.co.uk rating: 5 out of 5
"This is a caring home run by caring people. We struggled with the concept of my husband needing more expert care and him needing to go into a home. Once we met the team from Glebefields, we were reassured this was the right place for him. Nothing is too much trouble; it was his birthday recently and the team put on a treat for him, which was lovely and special. I know he is well looked after there and the team have made what is a very difficult time, an easier one."
Angela K
carehome.co.uk rating: 3.42 out of 5
"Very supportive care lead and staff team. Informed and caring Dementia Unit. Lovely welcome for family members and friends when visiting. Varied and thoughfully prepared menus. Residents are cared for in a responsive and loving approach to person-centred care."
Jo G
carehome.co.uk rating: 4.67 out of 5
"My husband has been in Glebefields Care Home for six years. He has mostly had good care. In the last six months, the standard of care has improved significantly. Management has improved, which shows in general professionalism and smooth running of the home. The manager and deputy manager know what they are doing and leadership is good. The management and staff have been very kind to me at a very difficult time."
Angela A
carehome.co.uk rating: 3.92 out of 5
"Mum was taken into Glebefields initially on emergency respite and I have to say reluctantly. She did not wish to stay and wanted to go home. That changed within 2 days. Mum told me didn't wish to return home. She loved the home, the staff and the other residents. Mum now has permanent residency in Glebefields and couldn't be happier. The staff are absolutely brilliant and are always ready with a hug and kind words. Mum feels safe and is surrounded by company which she loves. She's made friends in there and they sit together all day and evening joining in the many activities on offer. The food is wonderful and mum has settled as if she been there for years."
Debs P
carehome.co.uk rating: 4.75 out of 5
"The staff, who were under pressure at times and operating in difficult circumstances, were always responsive and caring to carry out their very difficult jobs with good spirit and attitude. They made my father as well looked after as possible and managed my mother's concerns with good understanding and patience. The family was always impressed with how the staff coped in these difficult matters and remain most appreciative."
Mark C
carehome.co.uk rating: 4.33 out of 5
"My mother is currently having respite with you and thus far I am extremely happy with her care. The staff are all so friendly and helpful to her. They are also extremely welcoming when I visit. I was a bit concerned about her health one day this week and rang the home. My concern was dealt with well and in a very reassuring manner, which when you live a long way away is really important."
Penny G
carehome.co.uk rating: 4.33 out of 5
"For the short time, my mother was at Glebefields Care Home; she loved it there. The staff were extremely good to her and nothing was too much trouble for them. She went into Glebefields Care Home on the 28th August 2019, until she died on the 2nd of November."
J C
carehome.co.uk rating: 5 out of 5
"I visit almost daily to help at lunch time, and am always made to feel welcome. There is a calm and friendly atmosphere in the dementia unit generally. All the staff including cleaners, carers, nurses and kitchen staff are friendly and polite. I feel the staff training sessions have improved the handling of patients care. Personally I have no complaints about staff and they are always willing to help if I ask. (Help for my husband to be moved into a wheelchair or to be taken to the toilet)."
Anne Y
carehome.co.uk rating: 4.33 out of 5
"I have nothing but praise for this home. The staff and carers were always so kind and helpful, especially as my husband had a very bad memory problem, being very stressed at times not knowing where I was etc. A little problem sometimes with missing socks."
Mary C
carehome.co.uk rating: 4.44 out of 5
"Staff are friendly and helpful and Mother seems very happy, comfortable and well-cared for. Her room is always warm and cosy and can be personalised to make her feel really 'at home'."
Jean
carehome.co.uk rating: 4 out of 5
"My elderly Mother transferred from another home, where she had been a resident for more than five years. We were immediately impressed with the level of care offered at Glebefields Care Home and by the culture, compassion and concern displayed by all of the staff team. A very impressive operation that deserves huge praise."
N I
carehome.co.uk rating: 4.75 out of 5
"If you have any problems you are able to talk to the appropriate people who will deal with it, my husband is unable to ask or answer for himself so its important to have nurses and carers (all staff) to be able to read his needs, so staff in a dementia unit is important to relatives. I would recommend to friends and family depending on the needs they wanted."
Wendy A
carehome.co.uk rating: 3 out of 5
"We were desperate to find a bed within a nursing home, it was a very emotional time and my friend only had days to live. Glebefields in Drayton were exceptional with the speed and care to sort this out for us. They got the room ready and moved us in within 24 hours of the desperate home visit. I will always be grateful."
S J
carehome.co.uk rating: 4.75 out of 5
"Best two weeks this year."
Leonard S
carehome.co.uk rating: 5 out of 5
"Excellent care, special mention to two ladies in particular. One comment I would pass is corridors near lift smelt of urine."
F O
carehome.co.uk rating: 4.45 out of 5
"Caring, friendly staff giving the 'extra' time to socialise and reassure. Taking note of small things eg. checking the TV is on correct channel for a favourite programme. Clean bathroom and efficient laundry service. Regular rounds of hot drinks, snacks, etc."
Carmen I
carehome.co.uk rating: 5 out of 5
"The staff at Glebefields have been outstanding in all respects of my mother's care. Due to their input, we have seen her physical and mental state improve beyond our expectation, she is extremely settled in Glebefields mainly due to the constant care and attention from all the members of staff. In addition, we as her family have been kept informed on a regular basis and any requests met with a smile."
Bryan P
carehome.co.uk rating: 4.67 out of 5
"After my Mum was admitted in August 2018 she has settled in amazingly! Mainly due to the wonderful staff here. They are very understanding and their care is fantastic, not only supporting Mum but me also (daughter). With mum suffering from dementia and nearly 93, she couldn't be in a better place."
Janice L
carehome.co.uk rating: 4.75 out of 5
"Respite care for mother. The home was lovely and clean. The staff were very friendly and helpful. They were very approachable and my mum had a lovely stay."
Susan D
carehome.co.uk rating: 5 out of 5
"I feel blessed and very happy that my mother is receiving such excellent care from excellent staff and management. Also, mum is very safe and feels secure. Overall very very a much peace of mind for mother and family."
Robert A
carehome.co.uk rating: 4.58 out of 5
"I've been here for approximately 6 weeks and I'm not happy. The staff are all nice and friendly, the food is not always hot when I get it but it tastes okay. The room is okay. I am bedbound so it would be nice if I have something to look at out of the window."
J L
carehome.co.uk rating: 3.78 out of 5
"Wonderful care all round, could not be bettered. He had a much happier final few months. We made the right choice. The home made life far easier for us, and in particular, my sister not having to worry about him."
Colin M
carehome.co.uk rating: 4.83 out of 5
"They always seem to take an age to get everything done eg. toilet visits, but my sister is not the best of patients. Staff always seem cheerful and helpful."
J W
carehome.co.uk rating: 3.17 out of 5
"Some concerns following a transfer from care home to hospital. Arrived at hospital in just a thin nightie, no dressing gown on. Not sent with slippers or any footwear. No spare night clothes, toiletries or pads. Overall, care staff are extremely friendly and do offer good care to my aunt on a day to day basis. There have been some issues regarding communication especially regarding health issues for my aunt but following discussions with management, this has improved slightly."
P S
carehome.co.uk rating: 3.83 out of 5
"When I first visited Glebefields I knew this was the place for my husband to spend his last days of his life. Homely, welcoming, really genuine feeling from the staff. Everyone so caring. He was treated with dignity. Glebefields was like one of the top hotels (even better). I thank God I chose Glebefields."
Pearl B
carehome.co.uk rating: 5 out of 5
"I have found the home welcoming and very friendly. Nursing care is good."
Patricia O
carehome.co.uk rating: 4.33 out of 5
"Great care and staff. Good meals and room looks clean."
M B
carehome.co.uk rating: 5 out of 5

Read our brochure 'Life in our home. Providing care through coronavirus' for more information on how we're here to help you and your loved one.

Read brochure
Food & Nutrition
Activities & Events
Care & Facilities
What happens now?
Are you ready to discuss your individual care requirements? Pick up the phone and talk to us, book a visit to our care home or come and take a look around our facilities.
Care enquiries
New care enquiry phone lines are open 8am - 8pm
01295 641811
All other calls
Our fees and contract
We want to be as transparent as possible about how we charge for the different services we provide as well as what's included in our contract. Please click the links below to find out more about our fees and contract.
View typical fees
View Our Contract
Useful downloads
Here to help you make the right decision about your care requirements.