What our families say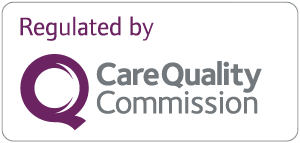 "Staff very helpful. Could do with a small shop for toiletries etc."
D A
carehome.co.uk rating: 4.36 out of 5
"Lovely people, always greeted on arrival and told to help myself to food and drinks. Some staff are always willing to go the extra mile to help my relative at this home and have made huge changes to his life and given him new opportunities."
Colin F
carehome.co.uk rating: 4.08 out of 5
"Beaumont Care Home is the most friendly, welcoming, and happy care home I have ever visited. My mother had to move from an expensive purpose-built care home, as her money had all gone. I was desperate to find somewhere for her. How lucky we were to have found Beaumont. The manager is so helpful and nothing is too much trouble. The staff are caring, and interact with the residents, especially the lady who organises the activities. The residents are part of a bigger family. It is spotlessly clean, and the food is home-cooked and delicious. It has a lovely homely feel as soon as you walk through the door. Instead of worrying that my mother would not be happy, she told me the other day, why didn't we find this place earlier. You can't ask for a better reference than that. It's down to the manager and his hard-working team."
Janet W
carehome.co.uk rating: 4.83 out of 5
"Inspiring, caring, empathetic staff with a great atmosphere, surroundings and space with a great activities coordinator that my mum loves. It all really makes a big difference in my mum's health and fitness."
Robin H
carehome.co.uk rating: 5 out of 5
"I stayed at Epsom Beaumont for several days and I was quite nervous but I settled in really well with the staff giving me a warm welcome and being greeted by the manager. The food was really nice and the garden there is extraordinarily beautiful. There were always activities to do in the garden as well!"
Chris J
carehome.co.uk rating: 4.75 out of 5
"My father in the home was looked after really well, I want to thank you, the care team and management, who always want do anything to please my dad who could be difficult with his likes and dislikes. The head chef made him special Indian meals which he loved very much, he passed away in the home and I am so grateful to the Epsom team for taking care of my dad in such a pleasant way."
Raj S
carehome.co.uk rating: 4.75 out of 5
"My mother is a resident here, the carers are fabulous, I cannot fault them. However, as for management, that is completely different. All I will say is be mindful of how you talk to the general manager in particular, he is aggressive and does not mix his words. Walking into the care home, it looks fabulous here, but please if you leave a loved one as a resident here, look beyond the first floor and explore the building as a whole."
Rani D
carehome.co.uk rating: 2.08 out of 5
"The activities are always good and it is nice to be in a group together. I enjoy some of the outings, for example, the theatres we attend. It is nice not having to do any planning. It is a very clean place as well."
Jackie W
carehome.co.uk rating: 3.33 out of 5
"I visit resident on a regular basis, he always has something to talk about and always happy. He loves being in the garden and the smell of the flowers. The activities coordinator is very helpful, would go out of her way to get the individuals involved in the daily activities. Also resident loves to watch DVD's."
Teejay H
carehome.co.uk rating: 3.92 out of 5
"A really warm home, residents are given regular personal attention and well looked after. The activity coordinator is always coming up with new and fun ideas to keep them occupied and entertained."
Hanna M
carehome.co.uk rating: 4 out of 5
"I visit my friend and when I see him he is always interacting with the activities which he appears to enjoy. The staff are friendly and helpful."
Sharon H
carehome.co.uk rating: 3.25 out of 5
"I have recently moved upstairs to the Jubilee unit and am enjoying it here. There are always activities and music and staff are always around to help. I have made new friends and there are always people walking about to talk to. I can also still visit downstairs."
Julia S
carehome.co.uk rating: 4.75 out of 5
"Although I have been a resident here for just over 2 weeks, I am unable to fault it. I am treated as a valuable guest, looked after totally. The food is excellent, sometimes too much. There are good activities going on every day. Staff are friendly and efficient."
C H
carehome.co.uk rating: 4 out of 5
"Sadly my mum spent such a short time at Epsom Beaumont but whilst there, experienced the best of everything. She was able to convey how much she loved being here, enjoying the views over the beautiful gardens and being able to rest in luxurious surroundings. The care and attention given was the best anyone could hope for. All staff were very professional, kind-hearted and alert to mum's needs. Thank you all for being 'you'."
Rosalinde H
carehome.co.uk rating: 3.92 out of 5
"During our mother's stay of nearly 6 years at The Beaumont she could not have received better care anywhere, and she made treasured friendships with both staff and other residents and their relatives. She felt truly at home there and we will always remember her visits to the Jubilee Unit to check if they had a better selection of cakes than downstairs, and her awarding the mini bus driver marks out of 10 for their driving on the many outings she enjoyed! We too have always been made to feel welcome, and any concerns or requests acted on quickly and without us being made to feel that we were making a fuss. On numerous occasions the staff have gone out of their way to help, and have gone above and beyond what could have been expected of them. Thank you to everyone for your kindness, care and friendship to us all."
Susan D
carehome.co.uk rating: 4.92 out of 5
"Under the 2 temporary managers since April 2018. Cleanliness, food, staff responsiveness, facilities and activities have improved from the lows of late 2017 and early 2018. In recent months, staff quality and communication improved and good progress is being made on all fronts with more to be done in the call system and response (or not) to those calls. We hope new management will lead the way."
P S
carehome.co.uk rating: 3.83 out of 5
"Service is disappointing. Carers don't always listen to you, time waiting for commode is not good. But, since a new manager has been here, things have improved, she takes time to talk to you and acts on what she has been told."
Maureen H
carehome.co.uk rating: 3.33 out of 5
"My mother was in Beaumont for a month during which time the care she received was excellent, with all staff very polite and caring. Nothing seemed to be too much trouble for them and they were always available to answer any questions. The whole feel of Beaumont was good from the moment you walked in the door. I would have no problems in recommending Beaumont to any of my family or friends."
Chris M
carehome.co.uk rating: 4.58 out of 5
"Since being transferred from hospital to this nursing home my mother's health has improved beyond belief. The staff are very kind and have formed a relationship with my mother after only a few weeks. Today for the first time, I had a real conversation with her ending by saying. "I like it here" what more can I wish for."
V H
carehome.co.uk rating: 5 out of 5
"I went for 2 weeks trial period in order to know what living there was like, in case I had a fall (I am 91) and needed to go into care at short notice, possibly after a fall, as I am 91 years of age. I found the stay very pleasant and particularly enjoyed the large gardens (being January, this meant several walks around the garden where there were sufficient paths and seats to do this. It would be even better in summer)."
Christina K
carehome.co.uk rating: 4.42 out of 5
"Care very good. Staff considerate, kind and efficient. Management has good overall view. Company is unethical in its practice."
Philippa S
carehome.co.uk rating: 4.09 out of 5
"Room kept nice and clean, staff generally friendly."
Nina O
carehome.co.uk rating: 3.45 out of 5
"My mother is receiving excellent care, both in everyday social needs and in medical needs. The staff are exceptionally helpful and nothing is too much trouble for them. Any concerns I have are dealt with promptly and efficiently. She is very happy here and has a very good quality of life. I am very happy with this home."
Susan D
carehome.co.uk rating: 4.92 out of 5
"Care very good. Staff considerate, kind, efficient. Management has a good overall view. The company is unethical in its practice."
Philippa S
carehome.co.uk rating: 4.08 out of 5
"I have had a difficult month of stress and worry. I have found the care and nursing staff very understanding and patient with me, and helpful to my wife. In particular, the home manager has been ready to listen to my problems and understand my request regarding care of my wife."
Peter L
carehome.co.uk rating: 4.64 out of 5
"The Beaumont is a very well run, lovely house and garden. My wife has been shown dignity and care by all the staff. The food is excellent, rooms are nice and general care is great. I would recommend the home to any person that asks me."
Ken H
carehome.co.uk rating: 4.75 out of 5
"My father is as happy as he will be anywhere in the small, friendly dementia unit here, for the past six months, having moved from Beaumont in Reigate. Food quality is average, but he is encouraged to eat. Cleanliness of dining area could be improved, especially the floors between meals. Activities/entertainments for the unit are lacking, T.V. is permanently on with residents ignoring it. Maybe music would be an alternative."
C N
carehome.co.uk rating: 3.58 out of 5
"Carers are friendly and interact with Dad. I would like more activities - they take place but are not very interactive for Dad - would like more day trips."
R S
carehome.co.uk rating: 4.83 out of 5
"The home is well maintained and always clean and tidy. The caring staff are friendly and helpful. The nursing staff have been brilliant at looking after my wife's medications and medical visits when needed."
Peter L
carehome.co.uk rating: 4.67 out of 5
"My wife has been here a few days on respite care. She has been well looked after by friendly staff."
Peter D
carehome.co.uk rating: 4.92 out of 5
"Everybody from manager down to all staff have been considerate and understanding, especially when we were making the decision on which home to use for my father. I wouldn't hesitate to recommend Epsom Beaumont to anybody."
P W
carehome.co.uk rating: 4.58 out of 5
"Mum has dementia and has been a resident in the Epsom Beaumont Care Home for 4 and a half years. Whenever I visit she is clean and nicely dressed. I know she is included in all the activities her 90 years allow she eats well and enjoys the food. The chef made her a beautiful cake for her 90th birthday. The staff are all lovely - very professional - keep me up to date when I visit. I think I am very lucky to have mum in such a lovely clean, friendly caring home."
H B
carehome.co.uk rating: 4 out of 5
"I chose the Epsom Beaumont because it offers high quality care and is close to where I live. This enables me to visit my mother frequently. The home is a very calm and welcoming environment and all the staff are exceptionally kind and caring towards my mother. They treat her as an individual and are very attentive to her needs. The nursing care is good and I am confident that she is safe and well cared for. Relatives and visitors are made very welcome."
Sandra S
carehome.co.uk rating: 4.33 out of 5
"Generally speaking we are very happy with the home (care, food and communication)."
Franco V
carehome.co.uk rating: 4.5 out of 5
"Over the last six years the Beaumont has steadily improved. There have been four managers in that time. The present one has made a very good impact and now have, I believe dedicated carers and nurses. The hospitality is very good, the chefs are very good providing a good menu. The nursing staff are very attentive and always all staff are anxious to please. The rooms are kept very clean, overall I am very satisfied with the way they care for my husband and are always ready to respond to requests."
Jeanette G
carehome.co.uk rating: 4.58 out of 5
"My mother stayed at The Epsom Beaumont Care Home - run by Barchester Healthcare, for a period of two weeks following a disastrous hospital stay. The care and support she received at the home was excellent and put her back on the road to recovery. Everyone from the general manager to the domestic staff, treated my mother with genuine kindness and respect. The nursing staff went over and above their duty in ensuring my mothers wound healed properly, as on admission this was cause for concern - would also like to thank the physiotherapist who was fantastic in getting mum on her feet."
Jayne H
carehome.co.uk rating: 4.75 out of 5
"Very good care provided. Staff are really good. Always friendly and helpful to me and my partner. Food is good but sometimes could be served hotter and quicker."
Linda W
carehome.co.uk rating: 4.25 out of 5
"Thank you so much for taking such excellent care of our mother whilst she was at Beaumont Epsom. Before she arrived here, she was visited at hospital by senior management which was very impressive and thoughtful. She has been very happy at Beaumont and told us how kind the carers and nurses have been to her. Her every need was catered for in detail, particularly her personal care. She was able to eat in her bedroom and was looking forward to being well enough to go to the dining room. Sadly she became too ill too soon. We cannot recommend Beaumont Epsom highly enough. Thank you."
F A
carehome.co.uk rating: 5 out of 5
"The home is set in a beautiful residential garden which provides a pleasant view for all. The staff displayed immense patience and kindness to everyone including ourselves with boisterous grandchildren and pets. The home was always clean, fresh and tidy and we were always treated hospitably. Facilities: Doorways in lifts are confined and tight for stretchers and wheelchairs. Jubilee suite too far from kitchen and food was delivered too early. Soggy chips created in transit and tepid soup. However; quality of food was good and colourful."
Geoffrey D
carehome.co.uk rating: 4.83 out of 5
"Presence very helpful, considerate and warm, a most pleasing and attractive personality. I am very pleased indeed with the help and kindness always offered"
Eric R
carehome.co.uk rating: 4.5 out of 5
What happens now?
Are you ready to discuss your individual care requirements? Pick up the phone and talk to us, book a visit to our care home or come and take a look around our facilities.
Care enquiries
New care enquiry phone lines are open 8am - 8pm
01372 540 231
All other calls
Useful downloads
Here to help you make the right decision about your care requirements.
58