What our families say: Crandon Springs Care Home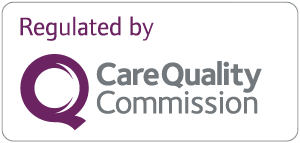 "We are very pleased with the choice of Crandon Springs for mum's care home. She seems to be very happy there and has made a number of friends in a short time. It was obviously a very difficult decision for us all to make on mum's behalf, as she was so keen to stay at home for as long as possible, but the transfer to CS was very smooth and we were well assisted by the staff at the home. We are relieved that she is safe and happy and being well looked after and the staff have been particularly helpful during a difficult time for us all."
Tom G
carehome.co.uk rating: 4.17 out of 5
"My parents moved into Crandon Springs shortly after it opened in April, and I have nothing but praise and admiration for the staff team. Nothing phases them, and the care they have given to a couple, one of whom is suffering from dementia is, in my opinion exemplary. The initial visit, registration, and moving in process were really easy, relieving pressure at a time of high stress for the whole family. The facilities at Crandon are excellent, and it is a lovely environment for the residents, with meticulous standards being maintained throughout. There is a constant flow of activities that they both join in with and enjoy, both when mixing with other residents or on a one-to-one basis. The Management Team is very ' hands-on', getting involved with the residents, and the care, activities, and support staff are also exceptional! I would not hesitate to recommend Crandon Springs to anyone who was looking for the best care for themselves or their loved ones."
Graeme M
carehome.co.uk rating: 5 out of 5
"My Sister has now been at Barchester Crandon Springs Care Home in Wells for 3 months she has blossomed from being frustrated and angitated being self-isolated to a happy and willing participant and enjoying her days. Everyone at her home are determined to help her fulfil her days . I am very pleased and would recommend them all highly."
Barry H
carehome.co.uk rating: 5 out of 5
"My father moved in a couple of weeks ago. He was able to choose his own room. It is beautifully furnished, with a lovely wet room bathroom and a smart TV. He has a lovely patio area outside his flat which looks onto the garden. The home is fresh and brand new, like a hotel. There is a lovely cafe area as you go in the residence where you can sit. I have found all the staff to be obliging and caring. My father seems very content and he loves the food. He had joined in some of the activities that the home offers also. I hope this home goes from strength and it will be lovely to see it bustling when more people take up residence."
Helen C
carehome.co.uk rating: 4.5 out of 5
"My auntie is a wonderful lady and I know she is very happy living here as all the staff are so caring and kind. It gives me and my sister peace of mind knowing our auntie is so happy."
Simon B
carehome.co.uk rating: 5 out of 5
"I find the home and staff, warm and inviting. I look forward to the home gaining more residents as it would really benefit both staff and existing residents and give it the buzz it is lacking and longing for. I know the visiting room is necessary for safety at the moment, but not a room I would want to use as like looking at a fish in a fishbowl."
M H
carehome.co.uk rating: 4 out of 5

Read our brochure 'Life in our home. Providing care through coronavirus' for more information on how we're here to help you and your loved one.

Read brochure
Food & Nutrition
Activities & Events
Care & Facilities
What happens now?
Are you ready to discuss your individual care requirements? Pick up the phone and talk to us, book a visit to our care home or come and take a look around our facilities.
Care enquiries
New care enquiry phone lines are open 8am - 8pm
01854330177
All other calls
Our fees and contract
We want to be as transparent as possible about how we charge for the different services we provide as well as what's included in our contract. Please click the links below to find out more about our fees and contract.
View typical fees
View Our Contract
Useful downloads
Here to help you make the right decision about your care requirements.