What our families say: Corrina Lodge Care Home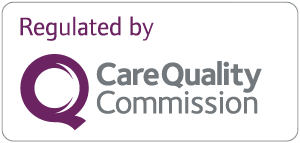 "Just a note to say yet again Corrina Lodge has excelled themselves for mums birthday. They have set up a lovely day to make mum feel special. A particular thanks to the activities coordinator. Many thanks."
Graham C
carehome.co.uk rating: 4.25 out of 5
"The only thing I can say is fantastic."
N C
carehome.co.uk rating: 4.83 out of 5
"The staff at Corrina Lodge really do go the extra mile, I visit every day and have consistently witnessed members of staff show genuine compassion and professionalism towards residents. I have found the reception welcoming and covid protocols upheld which is reassuring. The carers and housekeeping are constantly milling around and will offer additional assistance should you require it. The nurses will always find the time to answer any questions I have. The manager is committed and knowledgeable and I have seen him come in even on his day off. The chef is very considerate and makes every effort to cater for mums particular needs and I appreciate this. My mum is happy at Corrina Lodge and I have peace of mind knowing she is in a safe and well managed environment. Thank you so much."
R B
carehome.co.uk rating: 5 out of 5
"We are very happy with the care that my mother is receiving at Corrina Lodge. We feel she is well known and treated with respect and affection. There is always a friendly welcome and a happy atmosphere about the home. The activities team provide a good range of activities for the residents, including taking them out to the local park, which is a fantastic idea. Thank you to all concerned."
K K
carehome.co.uk rating: 4.58 out of 5
"Activities Team organised a really pleasant walk outing for my sister and other residents this week. Great to be able to join in and help with pushing wheelchairs. I have known Corrina Lodge for more than 6 years since my mother and sister first moved in. I can honestly say I have always found the staff to be very friendly and helpful to residents and relatives alike."
Jamie S
carehome.co.uk rating: 4.5 out of 5
"The nursing staff are very caring and attentive and show compassion and also very mindful of my Mother's poor condition. More attention could be given to the cleanliness of the room and the bathroom, the toilet did not flush fully. My mother is not happy with her food. More thought could be given to fresh vegetables and the puddings are a little repetitive and boring, she does enjoy the soups. Bottom line a little more thought and care from the kitchen would make for a better experience all round."
Terrence M
carehome.co.uk rating: 3.92 out of 5
"Our experience of Barchester Corrina Lodge Care Home are the caring staff and management team who are supportive and understanding. Our Mum has been a resident coming up to a year in May. She has been through several difficult times, nurses, always available to talk to and the care shown by individuals make a difference to our Mum and us. Activities encourage Mum to join in when she is up to it. Everyone tries to make a difference. Thank you to everyone."
J W
carehome.co.uk rating: 4.58 out of 5
"After frustration caused by Covid restrictions on visits, I have been pleased to stay for 3 weeks of respite, in order to spend more quality time with my wife at Corrina Lodge. There, I saw the empathy and support given by many nurses and carers. Sadly, whilst there I have heard of the death of my younger sister and I was touched by the personal concern staff showed me too. Sharing meals showed that my wife, even at 90, slowly feeds herself or has help from a kind carer. The food was great. Sitting in the garden we could hear laughter as the activities team cheered up those confined to their rooms. How pleasing to hear staff tell me how much they enjoy their work. They deserve a pay rise, I'm sure - as well as grateful appreciation from us all."
P C
carehome.co.uk rating: 4.33 out of 5
"The staff are very helpful and welcoming."
S J
carehome.co.uk rating: 4.33 out of 5
"Staff are always polite and helpful. He is content, happy and is pleased to help when he can he views this care home as his home. Thank you for your kind attention to his needs. Best regards."
D W
carehome.co.uk rating: 4.58 out of 5
"As you would expect, some staff are there to do a job and earn a wage, but there are others who are clearly invested in the well being of the residents. I was lucky enough to join a group on an outing (the first since lockdown) watching the way that residents were treated was wonderful, and the staff were clearly thrilled at seeing my father laughing and happy. It's a memory I will cherish."
Debbie D
carehome.co.uk rating: 4.75 out of 5
"Dad is doing so much better since his move to Corrina Lodge. He has a wonderful relationship with the staff, who treat him with kindness and respect. We've been so worried about him before his acceptance to the home. Now we can be confident and happy that he is well cared for. Thank you Corrina Lodge you've helped our whole family."
Yvonne M
carehome.co.uk rating: 4.92 out of 5
"Staff extremely helpful and cheerful, efficient facilities, comfortable and pleasant. Food well prepared and nutritious. Well managed, activities are excellent and enjoyable. Reception welcoming and warm. In all a most comfortable and recuperative stay in respite."
C P
carehome.co.uk rating: 4.33 out of 5
"My mother relocated to Corrina Lodge from another care home. She has been a resident for one month, and her personality and character is returning to becoming positive about her surroundings. This is the first time Mum says she is happy and likes being where she is. This is a true reflection and credit to all Corrina Lodge staff. A community and warm home where staff and residents are like a family. My mum has Parkinson's, and some days she is more anxious and down than others, but I am sure that with such dedicated and supportive staff, my mum will be cared for in a loving and kind way."
J W
carehome.co.uk rating: 4.83 out of 5
"Our son, who is 54, suffers from advanced M.S. He has resided at Corrina Lodge for 9 years. He is now totally incapacitated. Since arriving at Corrina Lodge he has always been treated with kindness and respect."
J G
carehome.co.uk rating: 4.08 out of 5
"My brother-in-law has lived at Corrina Lodge for many years now. He is happy here and well cared for he gets on well with the staff. He is happy with his computer and tv. He caught Covid at the care home but thankfully he has now recovered although he has been left weak and tired."
M B
carehome.co.uk rating: 4 out of 5
"The Corrina Lodge have looked after my wife for over three years without any problems."
Douglas T
carehome.co.uk rating: 5 out of 5
"My wife has been a resident at Corrina for the past 11-months, and I am really pleased with the quality of care she has received. For her first fortnight there, I stayed for two weeks respite to help her settle in. So my comments are based on first-hand knowledge. The care staff, kitchen staff, and particularly nursing staff are so much better than we saw in a previous care home. My highest praise is for the activities team. Last week my wife celebrated her 90th birthday, and as we visited her "in the pod", we saw how gently she was treated and with such understanding care. The previous manager encouraged staff to reach high standards, and the new manager is carrying on the good work. Staff show a personal interest in each resident, and the stability of staff gives continuity. I admire the way they have kept things going in the recent difficult Covid days. Families have also appreciated being kept informed, especially during these challenging times."
P C
carehome.co.uk rating: 4.25 out of 5
"My mum has been at Barchester Corrina Lodge for five years. We've been very happy with the staff and her care, and are extremely grateful for everything they do. Corrina Lodge are very understanding, approachable and have been amazing during these challenging times with Covid and lockdowns. We can't thank them and praise them enough. Well done and thank you to the management and fantastic team."
Sharon B
carehome.co.uk rating: 4.75 out of 5
"My father has been a resident at Barchester Corrina Lodge for almost 3 years. He is very happy with his care and so are we. The staff are very caring and friendly, and Dad has really improved since he became a resident at Corrina Lodge. The gardens are large and easy to access in nice weather. We are very happy with the care Dad receives."
Connie K
carehome.co.uk rating: 4 out of 5
"This is a home that is charging over £8000 per month and when this home was selected claimed that they were proud of their food and the care they provide. The food is worse than a schoolchild would be expected to eat (for example today's supper was baked beans on toast). The rooms are small, like a student room and the care is underwhelming though there are some notable exceptions. I have had to contact the home to request they wash my relative's hair as they asked me to bring shampoo. They also claimed to offer physio as part of the contract but used the virus as cover to drop it and provide shocking levels of care (leaving in bed until late morning, not putting to bed until late at night etc) and when I challenge this the management has arrogantly ignored my concerns and continue business as usual. The real issue is extremely poor management and a grasping business model when they see residents as revenue streams only. I am still waiting for a response to a complaint I made in January."
James P
carehome.co.uk rating: 1.67 out of 5
"My nan lived at Corrina Lodge for just under a year. I was always warmly welcomed by the staff and highly impressed by the cleanliness of the facilities. The vast majority of staff were highly professional and skilled. A few need to ensure professionalism at all times, including corridors. Overall I thank you all for caring for my Nan."
Sam L
carehome.co.uk rating: 4.36 out of 5
"My mother lived in the home for about ten months before she sadly passed away. During her stay, she received excellent care and attention. The whole management, activity and clinical team have been wonderful and always cheerful even through these pandemic times. I have no hesitation in recommending this care and nursing home to you all."
C C
carehome.co.uk rating: 4.83 out of 5
"My wife was at Corrina for nearly three years, and during this time we found the care to be excellent and the staff without exception to be kind, friendly and helpful. However sadly at the end of July 2020, we were told that her needs had increased to the point where we should move her to some other home that had a dementia unit. This we managed to do on 27th August 2020. One of the consequences of this move was that a four-figure refund was due to me. The paperwork for this was completed promptly and efficiently at Corrina but needed some sort of higher approval. Now, 56 days (8 weeks) after my wife's departure, this refund has still not been paid and I have not been contacted in any way. Why not, and what is going on at the administrative level."
David C
carehome.co.uk rating: 4.67 out of 5
"The visit was well managed, correctly distanced, overseen with care and kindness. Could not have been managed better. Booking the time slot was easy. All the staff very helpful."
Robert I
carehome.co.uk rating: 5 out of 5
"The entire family is really happy with the care provided by Carina Lodge. Today I was able to do a visit using the garden. The visit was perfectly organised. It was great to know that my mother was happy and well cared for."
William B
carehome.co.uk rating: 5 out of 5
"My 89-year-old mum moved into Corrina Lodge from another home in March, and we are so pleased with how she settled in. With the lockdown restrictions, we are only able to visit her once a week in the garden, but she is always happy and well cared for, she is so much more awake and alert than she was and the staff always go the extra mile and genuinely care for her. The communication from the manager and activities team has been great with photo's, regular emails and updates, which is such a comfort when we can't visit her in the home. A big thank you."
K K
carehome.co.uk rating: 4.58 out of 5
"My sisters care home were extremely quick and responsive to the Covid-19 situation. This has resulted in peace of mind for all visitors and relatives. The fact that they haven't had any scares is down to the brilliant handling of this extreme situation. could not praise every staff member more, they have been magnificent."
S S
carehome.co.uk rating: 4.5 out of 5
"Choosing a care home for a parent is never easy with so many available and all so very different. We looked at several homes in the area and Corrina Lodge was a unanimous first choice. Our initial visit to the home was everything we hoped it would be, the staff were all very friendly and welcoming. The home felt like a home rather than a hotel or a hospital which was really important to us as a family. We just felt Corrina Lodge was the right fit for Dad and his needs. As Dad wasn't local they arranged to pick him up and bring him back which was a pressure taken off the families shoulders and nothing was too much trouble. I think the recent pandemic has really highlighted for us what a good decision we made in picking Corrina Lodge. We have a WhatsApp group, daily emails and recently socially distanced visits in the garden. The staff are always friendly and only too happy to answer any questions. Dad is happy and safe and well looked after, we couldn't ask for more."
Kevin B
carehome.co.uk rating: 4.58 out of 5
"I wanted to put in writing our grateful thanks for the care given to my mother-in-law during her three months stay at Corrina Lodge. She was very unwell when she was discharged from hospital. We were not happy with the level of care and support she was given there. Accordingly, it was a great relief to us to see the extent to which she improved once she came under the care of your nurses. What particularly impressed us was the extent to which your nurses and assistants took the trouble to talk to her in advance and explain to her what they were going to have to do with and for her before setting about their nursing tasks. The most important factor in her treatment at Corrina Lodge was the interest shown by a particular carer, in getting to know what type of person she was and what she had experienced during the course of her long and very different life. The result was that my mother-in-law became much more settled and accepting of the finality of her life. So would you please pass on our heartfelt thanks to all those members of staff who were involved in her care."
John R
carehome.co.uk rating: 5 out of 5
"This is a time that no one knows what is going to happen but I do know that my husband and all of the Residents in this nursing home are being looked after because they have the most professional staff ever. Their dedication, care and love for the Residents also for each other and the families is amazing. The activity team work continuously to entertain and they try so hard to keep everyone safe and happy. They go way beyond to make sure they have a good time. The nursing and care staff are unbelievable, their work is never ending but you never hear how tired they must feel. All of the staff work so efficiently to keep the home going, I cannot thank them all for keeping our loved ones safe. Continued health and care to them all."
Lilian G
carehome.co.uk rating: 4.83 out of 5
"Respite care with nursing for my mother was excellent and communication with myself faultless. Empathic, caring staff. Corrina Lodge is small enough to make the home seem like family and large enough to provide the professional care to a high standard that was required for my Mum. At some future point, if required, Mum and I will happily choose Carrina Lodge again for respite care or permanent care."
M G
carehome.co.uk rating: 5 out of 5
"Since the Coronavirus pandemic started, Corrina Lodge has handled the situation extremely well. Although visits even from family are no longer allowed, the video calling system that has been set up enables family members to keep in touch with residents. I understand that the number of activities within the home has also increased, and my wife seems to be enjoying them. The manager's daily email updates on the situation are much appreciated, and the staff are doing a wonderful job despite the extra strain on them all. Deep thanks to all concerned."
David C
carehome.co.uk rating: 4.42 out of 5
"Service, first class."
K B
carehome.co.uk rating: 4.92 out of 5
"My husband died unexpectedly in August 2019 in Corrina Lodge, having lived there for 6 1/2 years since January 2013. He was cared for extremely well and members of staff became like a family to him and to me as his wife. He was encouraged to find his own 'niche' there, caring for the garden and greenhouse. He enjoyed most of the activities and certainly enjoyed mealtimes! He was supported in continuing his hobby budgie keeping and had three cages in his room. Overall he became content in his home at Corrina Lodge."
Glynis M
carehome.co.uk rating: 4.58 out of 5
"We would like to say how amazing Corrina Lodge staff have been towards my father-in-law. He has been a resident for 15 months and prior to admission was given days to live. He has been given fantastic care and without exception, all the staff in the nursing home have contributed to his well being. He has Parkinson's disease and the most important part of his treatment is receiving his medication as prescribed on time. We joke now how we can set our watches by him receiving his medication and what a huge difference this has made to his condition. He has physically improved due to wonderful diet, all be it has to be liquidised and mentally stimulated by the team. Last week he was in the day room singing along to a ukelele band who came in to sing Christmas carols with the residents. We had not seen him this animated in years. I wish all nursing homes offered this level of care. Thank you to the manager, you have been instrumental in the management and care of all the residents."
Sheila G
carehome.co.uk rating: 4.92 out of 5
"Nothing is too much trouble for any of the staff to make my friend comfortable. She is very well looked after. There is a happy and relaxed atmosphere and all the staff are accessible and willing to discuss and resolve any concerns or queries. The manager is always willing to listen and help and so are the nursing staff, carers, cleaners and admin staff. It is a very special place."
J G
carehome.co.uk rating: 5 out of 5
"I have found the staff easy to speak to, always willing to listen, to help and make my sister as comfortable as is possible. They work as a team, nothing is too much trouble for any of them. The manager's door is open to all issues and they are always resolved straight away. The friendly atmosphere, spotless cleanliness and genuine care for residents are exemplary, from senior staff to the cleaners - excellent."
Sarah S
carehome.co.uk rating: 4.58 out of 5
"My wife has been a resident here since October 2014 and I am delighted with the care and attention she receives. I cannot speak highly enough of Corrina Lodge including all staff."
Douglas T
carehome.co.uk rating: 5 out of 5
"A privilege to stay in Corina Lodge for my convalescence after a knee op. Tender loving care from top to bottom. Nothing was too much trouble. The food was excellent and I very much appreciated elegant dining. A very special place. Thank you."
Joyce L
carehome.co.uk rating: 4.83 out of 5
"At Corrina Lodge, there is constant good care from friendly and helpful staff. However, for weeks and weeks, there has been disruption and occasional noise due to the refurbishment of several communal areas. Much of this has seemed to the casual observer completely unnecessary, for instance, in the conservatory which did not need new furniture, repainted walls and least of all new bookcases. How many thousands of pounds has all this cost and what is its impact on resident's fees? They need (and get) good care rather than luxury surroundings, especially the significant number who are bedbound and unable to enjoy the communal areas."
D C
carehome.co.uk rating: 4.25 out of 5
"I have returned for the third time - this care home excels my expectation each time I return this time it was much more noticeable- the general manager is amazing. The staff seem a lot happier and dedicated, all the staff work together. I would highly recommend this care home. Thanks to everyone who has cared for me this time. I would highly recommend Corrina Lodge."
Alison D
carehome.co.uk rating: 4.67 out of 5
"Hey all, I was lucky enough to go to Corina Lodge Care Home. I was very apprehensive about coming to ''A Nursing Home'', I needn't have. Everyone was super awesome. The care they gave was 1st class and the food was delicious. I thank the manager and his awesome team for looking after me so well. I'm hoping I may be able to come back for respite again. Thank you, thank you from the bottom of my heart."
Linda J
carehome.co.uk rating: 5 out of 5
"The care given by the staff at Corrina Lodge, Camberley was beyond all expectation. Above all the kindness shown to my mother-in-law was exceptional, allowing her to have her beloved cat in the nursing home was of great joy to her. The staff, residents and the resident's families provided a huge network of support for us with the end of life care. There really are no words to express how grateful we were for the support, love and kindness we received."
C R
carehome.co.uk rating: 4.83 out of 5
"Caring is the first word I use to describe Corrina Lodge. I am deeply impressed by the warmth and dedication of the whole staff team: nursing and care, leadership, activities, administration, cooking, household and maintenance. The residents clearly valued the engaging activities (from films to bingo), the tranquil garden and sociable cafe. I would unreservedly recommend Corrina Lodge. The staff and residents here made this final stage in Mum's life one full of friendship and dignity."
Richard L
carehome.co.uk rating: 4.92 out of 5
"Absolutely amazing place, always go out of their way to make you feel comfortable and welcome. The amount of weight that has been lifted off my shoulders knowing my dad is safe because of these amazing people is unreal. Have also organised dad's 66th birthday in the beautiful lounge in the care home and they have organised it all. My only job was the invite. Amazing place, highly recommend."
Miranda K
carehome.co.uk rating: 5 out of 5
"The care my father got at this home was excellent. I would highly recommend this care home."
Julian F
carehome.co.uk rating: 4.92 out of 5
"Since my Husband has been at Corrina he has improved his mobility and mental awareness. The staff are all so caring and never pass by without saying hello. The activity team are fantastic and offer a wide range of activities and will be open to suggestions. The carers are always happy to help you and the Manager has an open door policy and is happy to listen and act where necessary. Reception and finance are always friendly and helpful. Laundry, cleaners and maintenance are always on hand and do a great job. The lounge, dining room and cinema room are decorated in a modern and welcoming way. The bedrooms are not large and some need a bit of modernisation which I believe is being dealt with when able but are comfortable and adequate. My Husband is happy and content and I always enjoy my time visiting him and chatting with everyone. It is a home from home and cannot recommend it highly enough."
Pamela J
carehome.co.uk rating: 4.75 out of 5
"My sister stayed at Barchester Corrina Lodge Care Home for 6 weeks. During this time she was treated with the utmost care by very caring staff and management. I cannot recommend Barchester Corrina Lodge Care Home highly enough if my sister is able to return there. I would be extremely happy for her to do so."
John K
carehome.co.uk rating: 4.91 out of 5
"Found all the staff very helpful and pleasant. I had a few problems with lack of grab rails, used to them at home. Good choice of menu and gained weight. Have a shower cubical at home that I find easier to use and had some difficulty turning the taps on. A good, varied selection of activities and discussions. Large print books would, I think, be helpful."
Barbara L
carehome.co.uk rating: 4.75 out of 5
"My mother has dementia and was struggling with loneliness. We moved her to Corrina Lodge for a respite week which we are looking to extend. The staff could not have been more accommodating and friendly. It is clean and feels luxurious and the food is amazing. After a few days, I can already see a big difference in Mum, she is much happier, is getting involved in the activities as well as making new friends."
Sarah B
carehome.co.uk rating: 5 out of 5
"No complaints."
Maurice G
carehome.co.uk rating: 5 out of 5
"The activity staff at this care home are amazing. The key worker knows my father really well and makes a point of visiting him regularly and updating me whenever she sees me (he doesn't get out of bed). Staff on the front desk are always welcoming and helpful. Unfortunately, there have been lots of changes of manager, care staff and nurses - they don't always seem to stay for long. Staff would benefit from training in managing residents with dementia. AAlthough it is not a dementia care home some residents do develop this condition while there."
Deborah W
carehome.co.uk rating: 3.75 out of 5
"My mother has been at Corrina Lodge for eighteen months and during that time has experienced the nursing care which has been excellent. As her condition has improved she is now living as a resident and quite independent in many ways although still needs help now and again. I would like to see separate activities and meals for those with all their mental faculties if that were at all possible."
Lynne M
carehome.co.uk rating: 4.08 out of 5
"The staff are without exception very friendly, polite and helpful and ready to enjoy a joke. This all contributes to the happy atmosphere at Corrina Lodge. It is hard to avoid the impression that many of them are overworked. Does this mean that Corrina is understaffed? Nevertheless, they remain very cheerful, sometimes the shouting of other residents can be irritating but I suppose that is inevitable in a place where some have severe dementia. The staff are from many different nationalities and cultures but seem to coordinate well and get on well with each other."
D C
carehome.co.uk rating: 4.5 out of 5
"The words care home/nursing home send a shiver down my spine, not a place I want to be in or have to put my loved ones in. So when the hospital told me they were transferring my husband into a nursing home I was horrified. I went to see three and chose the second one as when we walked in everybody we saw had a smile on their faces, all said good morning or hello, residents and staff alike. Since my husband has moved in my opinion has changed. The manager stops, listens and discusses all you want to talk about and then if needs be deals with it. The admin staff, nurses, carers are so kind, attentive and will go the extra mile to help you. The food is excellent and the domestic staff work so diligently and have your dignity in mind and wow, the maintenance man is brilliant. Perfect no, but I am so happy I chose the Carrina Lodge in Camberley."
Lilian G
carehome.co.uk rating: 4.5 out of 5
"My father arrived at Corrina Lodge from hospital. He was instantly made to feel welcome by each and every member of staff. The difference in his health and wellbeing was apparent within days. He has resumed eating and is so much better. The staff have been so helpful and cannot do enough for you. It's like staying in a five-star hotel. My father has Parkinson's and it's essential he gets his medicine on time. This is now done religiously ( something that did not happen in hospital). Well done and keep up the excellent work."
Chris G
carehome.co.uk rating: 4.92 out of 5
"My husband is settled after over 5 years in this home. He has friends here and a good relationship with staff. Generally content. Hopefully, a change of manager after a succession of managers will lead to a settled period of time and fewer staff changes. My husband is unsettled when staff members leave the home if he has a good relationship. Numerous staff changes over the last 2 years has not been easy for him."
G M
carehome.co.uk rating: 3.83 out of 5
"I have found the home to very caring, all staff are polite and efficient. Senior staff have an open door policy and deal quickly with any issues raised. My sister is valued and respected with dignity."
Sarah S
carehome.co.uk rating: 4 out of 5
"I came to Corrina when my wife (who joined me later) was in hospital and I was no longer able to look after myself. After much discussion, we decided that two separate rooms close to one another would fulfil our needs. This arrangement has worked out very well. The care I have received has been very good and the carers are kind and helpful in every way."
Ronald I
carehome.co.uk rating: 4.33 out of 5
"Always friendly and cheerful staff in an excellent maintained care home."
H G
carehome.co.uk rating: 5 out of 5
"My wife has Parkinson's/dementia and is blind. The care she receives is excellent and she is very well looked after and most of all, in her way, is happy here. The staff are all so friendly as well as very efficient."
Douglas T
carehome.co.uk rating: 5 out of 5
"Very friendly staff and good reception staff and facilities for visiting family members, coffee lounge and cakes. Love the lounge room where we can have lunch/dinner with relatives. Our son is cared for very well and we have good banter with the staff. Nursing and caring staff are wonderful. We are very pleased with the facilities and the staff. We are also welcomed by staff and management on a daily basis when we visit our son who now would be one of the longest staying residents. Thank you!!"
Jean G
carehome.co.uk rating: 5 out of 5
"The Manager and staff at Corrina Lodge, Camberley are all very pleasant, kind, helpful and overworked! The recent redecorations have caused much disruption, noise and inconvenience for both staff and residents. The redecoration workers were all courteous and apologetic for their unavoidable noise, unlike the external admin staff who invaded the lodge several times, commandeering communal space without explanation or apology. Neither staff nor residents had any opportunity for input into what needed doing. The changes imposed from above seem mainly aesthetic, with no improvements at all to the residents' rooms. Residents, relatives and even staff seem appalled at the extravagance of the redecorations. Ironically in the midst of all this financial waste, we received the unwelcome news of a 7% rise in fees. Very inept PR timing! Some changes are positively dysfunctional. The washbasin has been removed from the visitors coffee area, which is very inconvenient, and the replacement of the tatty old front doors has been thoroughly bungled. Over a fortnight after installation, they are still not working properly. Each is barely wide enough for a wheelchair to pass through. Sliding doors would have been much more sensible. The front doors were eventually fixed and now work automatically, with both opening so that they are OK for wheelchairs. The staff as always are very kind and helpful."
D C
carehome.co.uk rating: 3.82 out of 5
"My mother was transferred to Corrina Lodge from hosptial to received palliative care. The care that she received was outstanding. She was only there for a short time as she deteriorated very quickly but the staff were amazing and made her feel welcome from the moment she arrived. They were also incredibly supportive to our family when she sadly passed away."
Donna-Marie M
carehome.co.uk rating: 5 out of 5
"I always enjoy my visits to see my old friend in Corrina Lodge. I always receive a warm welcome and it is clear to me that they really know him as a person - his personality, his likes and dislikes. There is a genuine warmth. I feel he is well cared for. The staff I have spoken to have always been so lovely and I have no doubts at all that my friend is in the best place."
Hilary F
carehome.co.uk rating: 5 out of 5
"All the staff were incredibly supportive of myself and gran in her final weeks of life. She was safe and warm and very well cared for. I will forever be indebted to them. Thank you for looking after both of us."
S P
carehome.co.uk rating: 4.42 out of 5
"As my mother has only been here for a week so far, this is all very new to her and her family. She has settled in quite quickly and has now been able to move to a brand new room. Staff really charming and helpful, you just have to ask. I have been having lunch here with her and found the food excellent quality and a lot of thought has gone into the requirements of the residents, I thoroughly enjoyed my lunches. The staff find time for a little chat and make everyone feel welcome."
Anna K
carehome.co.uk rating: 3.8 out of 5
"My mother has just had a two-week respite stay at Corrina Lodge. The care and support given was wonderful, every single member of staff was very kind, caring and friendly. Really impressed with all the facilities, a very big thank you!"
A C
carehome.co.uk rating: 4.42 out of 5
"My brother was a resident at Corrina Lodge Care Home from January 2002, until his death in February 2017. During those 15 years, he was treated as a member of a loving family. The care was evident at all levels within the home. His funeral was attended by care home staff, including some who had actually retired. One could not wish for a more dignified and happy environment from Corrina Lodge."
John O
carehome.co.uk rating: 4.83 out of 5
"My husband received a good level of care. He is treated with respect and sensitivity. His key worker and other carers are aware of his needs and respond appropriately. My husband is encouraged to pursue his hobby by keeping his budgarigars in his room which gives his interest and pleasure. He is also encouraged to join in a range of activities. The home is welcoming to visitors and is clean and tidy."
Glynis M
carehome.co.uk rating: 4.27 out of 5
"My husband and I are delighted that our son resides at Corrina Lodge for five years now and we are very happy that he is there. We have some experience of other homes, some of which are national nursing homes and they do not come anywhere near Corrina Lodge, including the first nursing home which our son was in which was absolutely awful and we now believe has been closed."
Jean G
carehome.co.uk rating: 4 out of 5
"Our son is 49 years old. He was diagnosed with multiple sclerosis over 15 years ago. He requires full time residential care and was moved to Corrina Lodge over 4 years ago in 2012. He has been very well cared for physically, mentally and medically, but as is to be expected his condition has deteriorated. He can no longer use a self propelled wheelchair, has to be fed and helped to drink through a straw. He enjoys his food and a glass of wine at lunch and supper. He is content with his surroundings and appreciative of carers and medical staff who look after him so well and meet his needs. We are most pleased and grateful for the way he is looked after and for the friendly attitude of management and all the staff at Corrina Lodge."
J G
carehome.co.uk rating: 5 out of 5

Read our brochure 'Life in our home. Providing care through coronavirus' for more information on how we're here to help you and your loved one.

Read brochure
Food & Nutrition
Activities & Events
Care & Facilities
What happens now?
Are you ready to discuss your individual care requirements? Pick up the phone and talk to us, book a visit to our care home or come and take a look around our facilities.
Care enquiries
New care enquiry phone lines are open 8am - 8pm
01276 862 477
All other calls
Our fees and contract
We want to be as transparent as possible about how we charge for the different services we provide as well as what's included in our contract. Please click the links below to find out more about our fees and contract.
View typical fees
View Our Contract
Useful downloads
Here to help you make the right decision about your care requirements.
50