What our families say: Cheverton Lodge Care Home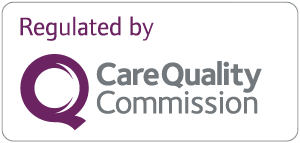 "Cheverton Lodge has looked after my nan for over 15 years. She loved being here. All the staff old and new treated her like family. One of their own. My family and I will be entirely grateful for everything you did for her until the day she passed. Simply thank you from the bottom of my heart."
Z Kcarehome.co.uk rating: 5 out of 5
"We were extremely happy and grateful for the loving care and attention to detail that my uncle has been given over the last few years. Everyone from management to all the staff Have been wonderful. He could not have been better looked after. When you walk into the building, the first thing that strikes you is the cleanliness and pleasant environment. We really cannot thank everyone enough for making my uncle feel like he had another family."
Dia Acarehome.co.uk rating: 4.92 out of 5
"I cannot describe how highly I feel about this care home and the management and all the people who are doing an excellent job of carding for loved ones. They are very kind and efficient and provide very good care of my son. I can't thank them all enough for their kindness and care, it really means a lot that I know he is well-loved and looked after when I'm unable to visit."
Elsie Mcarehome.co.uk rating: 4.5 out of 5
"I would recommend Cheverton Lodge to family and friends. It is well run and has very good staff. The manager and his senior staff show very good leadership. Staff are valued and this shows by the way they treat the residents. The staff provide very good care for all residents including my father who needs a lot of care and patience. The home is presently handling the Coronavirus pandemic very well. The home like the rest of the care Group had a plan in place long before the government lockdown. The home is following government advice and procedure. So far, none of Cheverton Lodge's residents or staff has become ill and hopefully, it will remain this way. Relatives of residents are able to keep in touch via video calls which Cheverton Lodge quickly set up. Relatives can also telephone their love ones. At this present time, I think the home is doing all it can to bring itself safely through this pandemic."
Adecarehome.co.uk rating: 4 out of 5
"I am very pleased that my mother is living at Cheverton Lodge. There is a very good feeling there. Staff are friendly, helpful and caring. My mother eats well, sitting at a table with other people. There is a full timetable of physically and mentally stimulating activities. My mum joins in these activities as and when she wants to. She particularly likes activities that involve singing and art activities. She has been given lovely celebrations for special birthdays. I join in with the activities on a regular basis. The staff and management have been very welcoming to myself and my sister and have given us good advice and insight regarding our mother's care."
Eleanor Ucarehome.co.uk rating: 4.42 out of 5
"This home always takes good care of my Husband even more so now during this pandemic. The cleanliness of the home is always up to a high standard. The staff and nurses are all excellent."
Joyce Fcarehome.co.uk rating: 4.42 out of 5
"I'm writing this review because I'm extremely happy with Cheverton Lodge. I have not been able to visit my relative for a good few weeks now, because of this virus, and it's hard when you really don't know what's going on within the home when you don't attend, but I have got to say I phone on a regular basis and always the staff are helpful and willing to talk even though they are extremely busy at this time. I am given updates on my relative and told to ring as and when I want, I have even spoken on the phone to her and video link, always getting emails and letters to keep us informed. Thank you so much for the care that is ongoing, stay safe and thank you once again."
Tracey Pcarehome.co.uk rating: 4.25 out of 5
"I would like to thank all the care staff for their kindness and support to my sister. As we are still able to give my sister gifts and telephone my sister to keep her spirits in these times of need."
Kim S Ccarehome.co.uk rating: 4.92 out of 5
"My sister was at Cheverton Lodge for nearly a month following a long stay at the Whittington for an acute orthopaedic problem. The care at Cheverton was superb. Exceptional in fact. This is because it is a caring place with highly professional staff. It is friendly and supportive. Very good facilities and activities and good food. Her room was light and airy. And the staff were patient and helpful even when things were difficult. My brother-in-law needs help and we hope he will be able to find a room in Cheverton Lodge too."
Carl Fcarehome.co.uk rating: 4.5 out of 5
"I was a resident for respite care due to a leg injury and I was practically immobile, the food was inedible also too rich. For me, it made me ill, I was bullied by certain staff, (naming no names) it is the worst so-called nursing care home anywhere in North London. I didn't get nursing care and was often forgotten at mealtimes, also other times. My medicines weren't supplied. I was rather happy to leave it and come home."
S Fcarehome.co.uk rating: 2.33 out of 5
"I would recommend Cheverton Lodge care home to everyone. The care and attention are second to none. Cleanliness, nursing care are amazing. The staff are all amazing, nothing is too much trouble for them. My aunt has been very happy here, like a second home. Many thanks."
Julia Bcarehome.co.uk rating: 5 out of 5
"Excellent, Outstanding."
Jay Bcarehome.co.uk rating: 5 out of 5
"My mother was at Cheverton Lodge recently for respite care and we were concerned about her settling. In the end, we need not have worried as she was very well looked after and seemed comfortable. It made a big difference to know she was in a safe place with staff doing their best for each resident."
Alison Dcarehome.co.uk rating: 4.08 out of 5
"I visit my grandad regularly and I am very impressed with the care he receives. He is well looked after and very happy to be a resident. The home is immaculately clean and the food is always of a high standard with lots of choices. The staff are very friendly and make lots of effort to make my grandad feel comfortable. Thank you Cheverton Lodge."
Hayleycarehome.co.uk rating: 5 out of 5
"I am very happy with the care my father receives. Since being there he has put on weight and has been very well looked after. I often come at various times and always find the staff very friendly, welcoming, professional and extremely caring from the cleaners to the manager and really would like to thank everyone for the care my father has received since being at the Lodge. Thank you."
Carole Ccarehome.co.uk rating: 4.67 out of 5
"A very warm, caring, clean, safe environment."
Steve Gcarehome.co.uk rating: 4.75 out of 5
"I can only praise Cheverton Lodge highly. Every member I have met since my sister has been a resident has only been kindness itself. Domestic, nursing and catering staff all wonderful. I cannot find anything to disagree with at Cheverton Lodge. The garden is such a beautiful calming area for everyone. My sincere thanks to everyone employed at Cheverton Lodge. They deserve high praise."
L Hcarehome.co.uk rating: 5 out of 5
"My nan was very apprehensive when she first came following a stroke. The staff have been so good at helping her adapt to her new life here. She is happy and healthy, well looked after and joins in the activities. The staff here are all very lovely and helpful. I'm so glad my nan has such a nice place to stay."
Tracey Wcarehome.co.uk rating: 4.58 out of 5
"I am very happy at Cheverton Lodge. The staff are all very nice and helpful."
Patricia Ccarehome.co.uk rating: 4.67 out of 5
"I recommended my friend to come to Cheverton Lodge as I know it well. He is very happy here and it's near for me to visit."
Mary T Ccarehome.co.uk rating: 5 out of 5
"I find I feel safe and welcomed when I visit my sister. I see her on different occasions and have always found she is cared for and it makes me happy. I've had the difficult time but spoke to a member of staff and he checked it out for me and my sister seemed OK."
Denis Mcarehome.co.uk rating: 4.17 out of 5
"I find the home always caring to the patients. It is a warm and friendly atmosphere."
S Dcarehome.co.uk rating: 4.42 out of 5
"Found the place very clean and staff very friendly. The rooms are comfortable and there is a lovely garden to sit in. My aunt is happy here."
N Dcarehome.co.uk rating: 4.58 out of 5
"Prior to my father moving into Cheverton Lodge, he had virtually stopped eating and was very depressed. To date, he is eating and smiling and seems very happy and comfortable in his new home. Thanks to all the staff at Cheverton Lodge. You are all amazing."
Maureen Jcarehome.co.uk rating: 5 out of 5
"The only downside was the size of my mam's room. Too small. The staff extended their support to my mum's immediate family during her end of days. The food was good and plentiful."
Tracey Wcarehome.co.uk rating: 4.33 out of 5
"My mother moved to the home 18 months ago after suffering a severe stroke. The friendly and hard-working staff have looked after her diligently, helping her to settle in. There has been a definite improvement in her condition."
M Tcarehome.co.uk rating: 4.58 out of 5
"I am very happy with how the staff look after my auntie. No complaints so far."
J Bcarehome.co.uk rating: 4.92 out of 5
"I visited my mother on 13th July. Normally her washing from Wednesday/Thursday is returned to Mum on Friday morning. When my brother visited on Sunday 15th there were no clothes in the room. He was told that there was a problem in the laundry room. On Monday I had to go to the shops to buy Mum more clothes. On Tuesday morning none of the clothes in the laundry had still been returned to her room!"
J Mcarehome.co.uk rating: 2.83 out of 5
"Very nice establishment. Friendly, clean, tidy and good care."
D Mcarehome.co.uk rating: 5 out of 5
"Staff always willing to listen and accommodate. Very flexible with regard to visiting. Very clean and comfortable environment and good quality food."
Michael Scarehome.co.uk rating: 4.25 out of 5
"This place is run very well. I enjoy all of the activities here. They are done exceptionally well. I participate in all of them. I like to go in the little garden for some fresh air, weather permitting."
Lawrence Vcarehome.co.uk rating: 4.58 out of 5
"My mother has been in Cheverton Lodge for about a year. I have frequent communication with the carers. My mother seems happy with the care she is getting."
Hannah Ecarehome.co.uk rating: 4 out of 5
"Overall I have been very impressed. The home is clean and staff very good. I would like to see more trips outside the home and also, in my Uncle's case, there have been some instances when we has not had the care he needed, although in other instances the care has been excellent."
Thomas Mcarehome.co.uk rating: 4.25 out of 5
"Excellent care. Thank you!"
Eileen Fcarehome.co.uk rating: 4.75 out of 5
"The surroundings are pleasant and relaxing, with the staff a joy to behold. Always eager to make you at ease."
Shaun Fcarehome.co.uk rating: 5 out of 5
"Would just like to say thank you for all the love and care my Dad received - he was very well looked after."
Michael Fcarehome.co.uk rating: 4.58 out of 5
"Dad has been here over a year and I love visiting him. Not only is he happy here but it is a lovely place to be. The staff are lovely and the environment is very good. He loves the activities and going in the garden."
Antoinette Vcarehome.co.uk rating: 4.58 out of 5
"So disappointed in this place the care standards are very low I can never find a nursing staff to speak to either on the phone or on visits. Definitely not a place to be in to end your final days. My relative is not kept clean and is slowly losing his life and his dignity."
Nicola Jcarehome.co.uk rating: 1.58 out of 5
"We were happy with the care of my dad during all of his stays here."
Pauline Kcarehome.co.uk rating: 5 out of 5
"My husband was resident from last March. Unfortunately, he died November 2017. During the time he was there he was always happy, enjoyed the meals. He always looked clean and cared for. All the staff were kind, efficient and polite on all occasions. They were always kind to me and provided tea and refreshments on every occasion I visited. I was content that he ended his last days there at Cheverton."
Helen Kcarehome.co.uk rating: 4.36 out of 5
"The staff are very helpful and kind. The atmosphere is very friendly if you want anything they are very accommodating."
D Rcarehome.co.uk rating: 4.25 out of 5
"My father was at Cheverton Lodge for some four years. No care home can ever be perfect so my primary focus is the warmth and love shown to my dad throughout. He truly felt cared for and I was too. He was on the second floor and I would have to give a special mention to the nursing staff and the night staff (nurses and carers) who made his stay, until he died on 19th of September, as comfortable as possible. I would like to say thank you!"
Debo Ncarehome.co.uk rating: 4.08 out of 5
"I find this home to have a friendly atmosphere, accessible and very modern. The staff are very accommodating, friendly and very supportive. We enjoy visiting the home."
Eileen Dcarehome.co.uk rating: 4.09 out of 5
"We found Cheverton Lodge care home to be excellent. The environment was pleasant upbeat and stimulating. The staff go over and beyond what they can be expected to do to ensure residents are comfortable, happy and have a voice. We consider ourselves very happy that our lovely mum had the opportunity to end her days in such a lovely place. We could not have asked for more. Thank you. I would recommend this care home without reservation. This home should be held up as a beacon of what a very good quality care home looks like."
Patricia Ecarehome.co.uk rating: 4.42 out of 5
"My sister-in-law was previously very independent and did not settle at first but the staff are very kind, hard working and caring. She now seems to feel at home a lot of the time, though has periods of sadness, possibly partly due to her previous stroke. Cheverton Lodge feels homely and friendly. My sister-in-law likes to join in with the social activities but can choose not to. Her care is very good. It is a relatively small-medium home and the rooms aren't large. Ensuite toilets and basin but no shower."
L Pcarehome.co.uk rating: 4.25 out of 5
"The staff are friendly and caring which is really important. My mother also enjoys the regularly organised activities. Defects around the home seem to be fixed more quickly now. Occasionally cleanliness standards could be higher. The quality of the food is good. The home has an attractive garden which my mother enjoys. Many thanks to the friendly staff of Cheverton Lodge."
Christopher Gcarehome.co.uk rating: 3.58 out of 5
"A safe and comfortable home that provides a very valuable and important service to the local community."
E Fcarehome.co.uk rating: 4 out of 5
"I like the care my friend is given and the treatment is good."
Margaret Ocarehome.co.uk rating: 4 out of 5
"My husband has been resident since early March. I can see he is well cared for and happy. I find all the staff friendly and helpful and efficient."
Helen Kcarehome.co.uk rating: 5 out of 5
"My mother has now been in Barchester Cheverton Lodge Care Home for over 2 years and she has been happier the longer she has been here. She is secure and happy and clearly loves the staff (and show her great affection too) and feels comfortable and cared for. Her room has improved tremendously and is now very attractive. The food is also very good. All in all a happy and welcoming place!"
Sue Bcarehome.co.uk rating: 4.83 out of 5
"All of the staff especially the nursing staff on the second floor have been exemplary. The quality of care and the kindness to both my aunt and the rest of my family has been exceptional. The standards of cleanliness, quality of food and attention to detail surpassed my expectations and compare very favourably to every other care home I have visited."
Kevin Ccarehome.co.uk rating: 5 out of 5
"Really happy with the food, the whole team and their care. My mum is always clean and treated well. The manager is really welcoming and tries her best to help everyone. The medical staff always keeps up updated with my mum's progress. Big thank you to everyone."
Gergana Mcarehome.co.uk rating: 4.17 out of 5
"Staff are always pleasant and friendly. My mum appears peaceful every time I visit. My mum is unable to take part in any of the residents activities, but her door is always open and staff check on her regularly so I do not feel that she is isolated. She is bedridden. I spoke to the nurse about changing mums food from mash to puree and she said she would refer her to the specialist. The manager agreed to action this straight away, since mum was not eating as well and having difficulty swallowing."
Margaret Bcarehome.co.uk rating: 4 out of 5
"The nursing care is very good. The nurses are knowledgeable, professional and understanding. Meals and mealtimes can be a problem if you are diabetic, my diet has been difficult to manage. My blood sugar levels are closely monitored twice a day and I select sugar free food wherever possible."
Phyllida Mcarehome.co.uk rating: 3.83 out of 5
"I find that the home is first class. The staff looking after patients are very good with them. My partner has now been here for 18months and is very happy here. Things seem to have got better since the works have finished."
Henry Wcarehome.co.uk rating: 4.5 out of 5
"My brother was in Cheverton Lodge for nearly 8 months. I would like to express my sincere gratitude to all staff for the care, love and respect shown to him by all, which was truly amazing. He loved going into the garden on his scooter, the outings and entertainment provided by Cheverton, also with your care, all these things helped to make such a vast difference to his quality of life. Thank you for the support and welcome you always gave to his family."
Liz Bcarehome.co.uk rating: 4.58 out of 5
What happens now?
Are you ready to discuss your individual care requirements? Pick up the phone and talk to us, book a visit to our care home or come and take a look around our facilities.
Care enquiries
New care enquiry phone lines are open 8am - 8pm
020 8108 2801
All other calls
Our fees and contract
We want to be as transparent as possible about how we charge for the different services we provide as well as what's included in our contract. Please click the links below to find out more about our fees and contract.
View typical fees
View Our Contract
Useful downloads
Here to help you make the right decision about your care requirements.
47