What our families say: Chater Lodge Care Home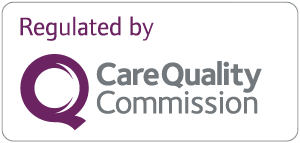 "This was only 1 week respite care so hardly long enough to make a value judgement. However, every effort was made to make it work and we are well satisfied with the outcome. Hence the repeat booking."
M Gcarehome.co.uk rating: 4.42 out of 5
"Always a lovely atmosphere when visiting my friend, my friend is always very happy and content. Very clean, food is great with great choice on the menu."
L Fcarehome.co.uk rating: 5 out of 5
"The staff are veyr kind and caring. Keen for the residents to enjoy themselves. They look after the family as well. Comfortable rooms, tasty food. We feel the staff are having to work excessively hard to cover everything that is required of them which they do with great humour and willingness, even when fully stretched."
S Wcarehome.co.uk rating: 4.83 out of 5
"Mum has been at Chater Lodge for 7 months now and is very happy. There are varied activities, good food and staff are caring and cheerful. Mum's room is great, overlooking some huge trees which she loves. The home has been excellent during Covid - very safe. The visiting pod is a great facility and both Mum and I enjoy being able to see each other. I would certainly recommend Barchester Chater Lodge Care Home and giving the manager a ring. It was difficult to answer the ratings as I have hardly been in the home due to Covid."
V Hcarehome.co.uk rating: 4.83 out of 5
"Because of Covid, I have every respect for the staff of Barchester Chater Lodge. They have worked so hard to ensure the safety, care and wellbeing of their residents. When you enter, it is not like you are entering into a care home, it is more like your front room! The residents are so relaxed and happy. You feel very at ease. The staff are so welcoming, and the staff on activities makes you feel young again with her enthusiasm. Well done everyone, 100% recommend."
Julia Dcarehome.co.uk rating: 5 out of 5
"Really pleased to be able to visit my mum in the covid secure visiting pod on the patio at Chater Lodge. Over the summer and autumn 2020, I had visited Mum outdoors at a 3-meter distance which was, at times, difficult as I was too far away to get much response. Visiting Mum in the pod was much happier as she was able to recognise me, being much closer, smile, wave and interact. I was grateful that she was accompanied by a member of staff during the visit which helped her to keep focussed and I left our visit feeling we had both had a very positive meeting."
Karen Bcarehome.co.uk rating: 4.75 out of 5
"My mum has been at Chater Lodge since 2015 and is very settled there. The standard of care is extremely good, the staff are kind, cheerful and very patient. During the pandemic, they have worked so hard to maintain a sense of normality and I am very grateful for all their hard work at such a challenging time. There is a real sense of family at this care home, the staff are interested in the residents and are always happy to answer any queries or concerns."
Nicky Tcarehome.co.uk rating: 4.83 out of 5
"After a very long few months of isolation following the Covid-19 outbreak, the staff at Chater Lodge have been able to invite relatives to visit again under strict rules in their garden (July 2020). I was so grateful to be able to see my mum, who, having memory difficulties, I feared may have forgotten me, but she hadn't. During the lockdown, the staff took the time to remind their residents that their families were thinking of them in such strange times. Chater Lodge has clearly become an even closer family during the difficult months of spring 2020, and their abundant compassion and care for their residents are clear."
Karen Bcarehome.co.uk rating: 4.5 out of 5
"Can't thank the home and the staff enough for taking such good care of Mum during this pandemic. During this time, I had lost my dad and my son-in-law and had a serious road traffic accident, so it was extra hard for me and my family. The staff made regular face time calls with me to allow me to see and speak to my mum, and now I've been allowed to visit her in the garden, which has been lovely."
Jane Mcarehome.co.uk rating: 4.58 out of 5
"My father has now been a resident of Chater for the past year. He has always been extremely pleased with his care and support. In fact, every time I speak to him he comments on the kindness and courtesy of the staff. Everyone has amazing amounts of patience and I have always seen the residents treated with great respect and kindness. The manager is excellent and always has time to talk about any health concerns or general inquiries, and she acts immediately. I know my father is happy and well-cared which gives me peace of mind. Thank you to everyone in Chater."
Rachel Tcarehome.co.uk rating: 4.83 out of 5
"My Mother has been a resident at Chater Lodge for the last year and has settled in so well. She is happy and contented and extremely well looked after. During the last few months and due to the Coronavirus and no visitors allowed, the Staff at Chater Lodge have gone that extra mile to keep my Mother and all the residents safe, happy and life as normal as possible. A huge responsibility and my family and I are very grateful."
Christine Dcarehome.co.uk rating: 4.58 out of 5
"The standard of care at Chater Lodge has always been very high. The gardens are very pleasant, and the interior is clean and airy. During these last months, it has not been possible to visit Mum, but we are reassured that she is being well looked after. The staff deserve a medal for their perseverance under these conditions. Hoping that this is soon all over and that we can visit again."
David Bcarehome.co.uk rating: 4.75 out of 5
"Since my Mother became resident in Chater Lodge she, and all the family, have been treated with great patience and kindness. At this extremely difficult time, they have adapted very well to keep me and my family in touch with Mum in alternative ways and we are all very grateful to all the carers at Chater for the work they do and the love they show."
Jane Vcarehome.co.uk rating: 4.58 out of 5
"The upstairs room was flooded with sunshine on first viewing and I could see my own bungalow from the window. Care turned out to be excellent, slightly understaffed but kindly undertaken. Some waiting involved. Food delicious but filling three-course lunch, rather filling but neatly dished, chef employed. Prefer less food over 24 hours. Storage for blouses and trousers in wardrobe and chest of drawers. Good quick washing facilities for clothes but every article requires to be marked with room number. Easy to speak with relations or friends on normal phone lines. All reasonably priced."
J Dcarehome.co.uk rating: 4.25 out of 5
"The family have been very impressed with Chater Lodge. My brother in law has been very happy and relaxed since he has been there. He went for a weeks respite and liked it so much he is now a permanent resident! The staff are delightful, and treat my brother in law with respect. The greatest asset are the staff, its always a pleasure to visit. The manager is excellent and is always accessible. Without prompting, prescriptions and GP was sorted for us. Communication is good. The food is much enjoyed, keep up the good work!"
Becky Mcarehome.co.uk rating: 4.17 out of 5
"Mothe has been at the care home for 14 months now, The transformation in Mum is quite amazing, she is so content and so well cared for. Yesterday took her downstairs to have a sing-a-long and a dance, the singer's wife commented on the home being the nicest they have been to, (they go all over the area). The manager has seemed to have got herself a 'great' team. I go most days and the atmosphere is like a lovely, caring family. I am so happy for my mum. 10/10"
Joanna Pcarehome.co.uk rating: 4.58 out of 5
"Mum is a new resident. I am so pleased and relieved how easy the transition into Chater Lodge has been. Mum did not want to leave her home at the age of 89 but now she doesn't want to leave her new home at Chater House!! Lovely staff, so accommodating - five-star."
Katie Bcarehome.co.uk rating: 4.75 out of 5
"My father came into Chater Lodge in the latter stages of his disease, when his wife (also in her 90s) could no longer care for him at their home; both were in need of respite. From the very first contact, when the manager and a member of staff came to our home to complete a questionnaire regarding our needs, they could not have been more attentive, professional and caring. As my father moved in and his reception was extremely well handled - he was immediately at home, despite this (obviously) being an unknown environment to him. Thereafter, he spent some 20 days at Charter Lodge during which I cannot speak too highly of the care he received. As his illness progressed, Charter Lodge continued to nurture and care for him in a very dignified way. And, during his last few days, when it was evident that he would not be coming home, Charter Lodge kept us closely informed of developments (this they did despite the fact that we were visiting him each day as well). He died peacefully with a member of staff at his side. Thank you all."
Alison Lcarehome.co.uk rating: 4.75 out of 5
"Barchester Chater Lodge Care Home is beyond doubt head and shoulders above all other old people's homes in and around Stamford. My aunt spent the last months of her life here and died 10th July 2018. Since then I am a Catholic Eucharistic minister taking Holy Communion to one of the residents and never ceased to be impressed by the care she receives. I also go to other homes in Stamford and this is the best."
Elizabeth Bcarehome.co.uk rating: 4.92 out of 5
"Room very bare. Night time staff are unpleasant and rude. No call button available to be worn (for bathroom, corridors etc). Pain management not dealt with. Didn't call a doctor when requested (by daughter). Night time calls unanswered - not enough staff. Everyone just did their job - no one was 'caring'. No other rooms available but being in 'memory unit' unpleasant and frightening."
J Lcarehome.co.uk rating: 3.27 out of 5
"We have looked at all of the residential homes in the area and this is by far the best one in more ways than one. My mother-in-law has really settled in and tells me that she is "good mates" with all the staff. The Lodge has a lovely homely feel to it and we are so pleased that our loved one is cared for so well. Thank you."
Gary Mcarehome.co.uk rating: 5 out of 5
"My experience with the manager and all the staff has been excellent so far. I visited all the care homes within a 30-mile radius of Stamford and this was by far the best. My mum has only been here 6 weeks to date but she has settled so well. I wouldn't hesitate to recommend the home to others."
June Mcarehome.co.uk rating: 4.92 out of 5
"My father came into Chater Lodge for respite care three weeks ago and the care he has received has clearly had a very beneficial effect on him. My dad's sister has also noted the improvement in him since he began his stay here. He is much less anxious and has been more positive in his overall outlook. He has been very well looked after and the varied programme of activities has been very stimulating for him. A really super care home!"
Caroline Scarehome.co.uk rating: 5 out of 5
"A friendly home from home. Carers are very caring to residents. Everyone treated with dignity."
Clare Ncarehome.co.uk rating: 4.75 out of 5
"Mother came to stay at Chater Lodge in Aug 2016 following a fall, as the hospital would only discharge her if care was arranged. I was about to go on holiday and the staff at Chater Lodge bent over backwards to help. The Deputy Manager at the time gave me a thorough tour at a time when she was about to go off duty, and she also took the time to visit Mother in hospital to be sure that Chater Lodge could fulfil her needs. Mother was a little confused at first, but the staff were all so kind and really helped her to settle. 'Each day is a little better' a Senior assured me on my return. Consequently, respite care was extended and then Mother's stay made permanent. The Family all feel so fortunate to have found Chater Lodge. It is always so clean and tidy, and above all very homely. The staff know Mother and her funny ways and treat her as an individual, kindly and professionally. She is always beautifully dressed and visitors made to feel very welcome, whatever time of day they go."
Alison Wcarehome.co.uk rating: 5 out of 5
"It's been three weeks now that my Mother has been resident at Chater Lodge. These have been three life-changing weeks for me, and especially for mum. The whole process, from having the initial meeting with the wonderful admin team, right through to mum now being settled and cared for, has been unbelievable. I have struggled many years with my Mother and her mental health problems, and now the carers know exactly how to deal with her issues. She, like all the other residents, is happy and cared for so wonderfully - I still cannot believe how lucky I have been to find such a remarkable care home. Words cannot express how wonderful Chater Lodge staff are. Thank you from the bottom of my heart, my Mother is so happy!"
Joanna Pcarehome.co.uk rating: 5 out of 5
"Last October my elderly Mother-in-laws health and ability to care for herself had declined and she needed residential care. Chater Lodge had a vacancy and she entered their care, sadly her health declined further and following a period of palliative care died in March this year. All through this period, the staff treated her with great dignity and compassion, they offered genuine sympathy and made all members of the family welcome and offered support beyond what would be reasonable to ask for in the difficult circumstances at the end of my Mother-in-laws life. The rooms, dining areas and external areas were always clean, well presented and attention was paid to ensuring a pleasant and homely feel to the accommodation. I and the family are deeply grateful to the staff and management of Chater Lodge for being there at a time when many of us were overwhelmed by the demands of caring for a frail woman whom we loved very much. So simply thank you!"
Pete Lcarehome.co.uk rating: 4.42 out of 5
"My mother first entered Chater Lodge for respite care last summer following a stay in hospital in Kent. She left in August 2017 and then returned as a permanent resident in October 2017 until her recent death. From the outset, my brothers, sister and myself found Chater Lodge to be a warm and welcoming place for my mother and for ourselves. They take great effort to ensure the residents have a diverse range of activities and experiences which can be accessed by all, irrespective of their level of mobility. On many occasions I observed residents being treated with kindness, respect and dignity as staff take great care to listen to them thoughtfully. Throughout the home, there is a cheerful and pleasant atmosphere. They are extremely accommodating of visitors at any time and are always able to supply a cup of tea or coffee whenever needed! More recently, as my mother began to decline, they offered a consistently high level of care for her and gave all family members sensitive support."
Kate Jcarehome.co.uk rating: 4.67 out of 5
"I have found the whole team at Barchester Chater Lodge Care Home to be fantastic. After having a major stroke and spending time at the hospital and stroke rehabilitation, mum was told she was unable to return home to her bungalow. She has found this distressing and has been apprehensive about moving into residential care. The management and care staff have been compassionate, understanding and extremely helpful to mum and myself as navigating the care system can be difficult)! We are two weeks in now and mum has settled much better than I expected. The atmosphere and facilities at Barchester Chater Lodge Care Home are wonderful - 100% the right choice!"
Rebecca Wcarehome.co.uk rating: 4.83 out of 5
"Always welcoming for visitors with a very settled environment. Staff always available which I have not found in other care homes. Activities are very good which is very important to mum. The manager is professional and there is a high standard of care and cleanliness."
Regina Acarehome.co.uk rating: 5 out of 5
"Super Christmas flowing around Chater Lodge. Lovely tree and decorations, carol singers, a visiting pantomime, individual gifts and lovely food (we joined them for lunch on boxing day). Throughout the month and the holiday period, staff worked to their regular, high standard."
David Ccarehome.co.uk rating: 4 out of 5
"Staff are very caring and patient. Grounds were well kept. Room was clean and tidy. Plenty of activities provided."
Andrew Hcarehome.co.uk rating: 4.5 out of 5
"I came to visit my great aunt in July and was pleasantly impressed with the care home. What really stood out was the cleanliness of the home, also how caring the staff were. I liked that in the day room, you could hear the music playing and the fish tanks, also how happy the residents looked. I also liked how cheerful the doorbell was."
Camilla Rcarehome.co.uk rating: 5 out of 5
"My Great Aunt was very well looked after by Charter Lodge for the last few months of her life. The staff were very attentive, kind and treated her with great respect. Just right for such a lady!"
Tom Bcarehome.co.uk rating: 4.75 out of 5
"My aunt was with Chater Lodge for only four months, but in that time, at the age of 103, they took so much care of her for which I shall be always grateful. The whole house is kept at such a high level and the staff were amazing. Nothing more could have been done for my aunt's comfort and well being. I used to come up from Dorset to see her and every time she was full of praises for Chater Lodge."
Sarah Hcarehome.co.uk rating: 5 out of 5
"My aunt was admitted at short notice on 28th Feb 2017 - she was aged 103 and had fallen at her home. She quickly became well adjusted to life in Barchester Chater Lodge Care Home and became good friends of all the staff. As a doctor, I consider my aunt's care was brilliant."
Michael Pcarehome.co.uk rating: 5 out of 5
"Both my wife and I are thankful for the care received by my mother in law at Chater Lodge. Dealing with the administration side, I have found them to be extremely well organised and most helpful."
T Ccarehome.co.uk rating: 4 out of 5
"I can recommend Chater Lodge for its village location and walk around paths. With comfortably arranged rooms, especially the ideal dining room and separate lounge area and decent parking area. The staff are tops with excellent managers and top hand assistants. All are helpful, kind and are a pleasure to see each daily. Medics are regular visitors. Requirements for hair, nails and feet, post and papers are all adequate and good visitors are made welcome. Our daily first class menu for an excellent three course lunch with wine will be hard to beat!! I am happy in and with Chater and odd visits to other care homes in the area at times, make my decision that I chose well and right in a busy and perfect little village."
Olive Ncarehome.co.uk rating: 4 out of 5
"As a Catholic, I take communion to all the old people's homes in Stamford and I can say that this home is head and shoulders better than all the rest. The atmosphere is very relaxed and un-bossy and calm. The staff are very well trained and caring with a nice sense of humour. I am delighted Barchester are now running Chater Lodge. I am sure it will improve enormously."
Elizabeth Bcarehome.co.uk rating: 5 out of 5
"I have always found all the staff very friendly and helpful with any problems that may occur. I call at the home many times over each month all the residents seem to be very happy and well cared for."
Carol Bcarehome.co.uk rating: 5 out of 5
Now that Jessie and I have left the Lodge and returned home, it is high time that I expressed our thanks and appreciation at having been looked after and cared for by such a nice and caring team. My week at the Lodge has certainly helped me to get back on my feet, which is something that would have taken far longer if all of you had not helped me achieve it. My very sincere thanks for that; also, my thanks again, for looking after Jessie. We talk a lot about our stay with you.
The team was outstanding - from top to bottom - it could not have been better. We will not forget you.
Take good care and keep up the good work.
"Mum has been a resident for 4 years she is now age 95. Her care has been exemplary often in challenging circumstances. Always appropriate, kind, caring and understanding to both mum and myself. It has sometimes been distressing and always handled sympathetically. I cannot speak highly enough of the staff, working hard, paid very little and long hours. My only criticism is you never see any "management" staff at the weekend to be able to discuss any issues that arise."
Judycarehome.co.uk rating: 4 out of 5
"The staff/management are brilliant. Very supportive, not only to residents but family under stress. The activities have improved greatly. The food is excellent. Doctors visit regularly and we are always informed immediately if there are any problems. The only negatives are that residents tend to lose/hide their dentures. The TV/radio are often on too low, many have hearing problems. Also, the programmes shown are not always appropriate. Main concern- dementia ward- lack of staff at weekends. I have been told it meets government rules. However, I have been visiting on at least 3 occasions when 1 staff member had to deal with bed-ridden residents. I was downstairs getting the tea trolley and residents have fallen. I had to alert staff on my own."
Jane Ncarehome.co.uk rating: 4.5 out of 5
"My mother was in Chater Lodge for the final 18 months of her life. To my amazement as she had always dreaded the idea of a care home. She settled happily immediately. I could not have asked for better care gentle, respectful, caring wonderful care staff and management. Excellent food service beautifully. Dignity maintained clothes laundered with such care and the recent end of life care could not possibly have been better anywhere. The staff were cheerful and loving and very supportive to me too. Thank you, Chater Lodge."
Susie Bcarehome.co.uk rating: 4.83 out of 5
"A wonderful, caring and un-institutional set up where all guests are treated with genuine care, affection and individuality by highly professional staff. Guests' individual needs and whims are catered to and relatives and friends are made to feel extremely welcome."
Chloe Bcarehome.co.uk rating: 4.58 out of 5
"We were impressed with the service and care provided by Chater Lodge. They really make such efforts to make sure the residents are comfortable and well-looked after. There were trips, entertainments and staff were all involved in dressing up, which kept my grandmother amused. It is an exceptional care home and we thank all the staff for their hard work in running the place!"
R + Ycarehome.co.uk rating: 4.42 out of 5
"This is a very well-run, friendly home. The staff are excellent at answering any queries and have really helped my mum to settle in well, they've also provided some good advice to our family. The atmosphere in the lounge is calm and cheerful, there's always someone around to help the residents if needed. The rooms are well-appointed and very clean. From what I've seen, all the staff work hard to provide a happy, caring environment."
Nicky Tcarehome.co.uk rating: 5 out of 5
"My husband has been a resident for four months and has received excellent care. He suffers from dementia and has been treated with respect and understanding. The home is clean and attractive - the individual rooms are well furnished and comfortable. The staff are caring, not only to the residents but also to family and visitors. The meals are presented in an attractive way with freshly cooked food and a good variety of dishes."
Joyce Scarehome.co.uk rating: 4.75 out of 5
"My mum had a very bad fall in October, the break to her leg was so bad, that she was bedbound for the last two months of her life, she died on 30th December 2015. The staff at Chater Lodge were so compassionate, patient and caring. She was on palliative care for eleven days before she died. The manager is really a credit to you and all the staff and the carer who sat with mum I cant thank them enough! Personally I've been in care for 26 years and don't think you could do better than Chater Lodge."
Angie Dcarehome.co.uk rating: 5 out of 5
"Through my experience with Chater Lodge I could not have wished for better care, the staff and management were so attentive and pleasant. I couldn't have wished for better care they made our experience at the home all we could wish for, to see our father happy and well cared for in his last days. We as a family can't thank them enough."
June Scarehome.co.uk rating: 4.58 out of 5
"I am very impressed with the care and ethos of the home. I live a long distance away and it was wonderful to see my Mum so happy and relaxed when I visited yesterday. The staff are always helpful and understanding of the resident's different needs and visitors are made to feel very welcome. I have not seen my Mum so well and so bright for a long time and even her memory loss seemed to have improved! It is so reassuring to know that she is so well cared for and stimulated and has made friends with other residents. A big thank you to ALL the staff so ably led by their manager."
Chris Hcarehome.co.uk rating: 4.75 out of 5

Read our brochure 'Life in our home. Providing care through coronavirus' for more information on how we're here to help you and your loved one.

Read brochure
Food & Nutrition
Activities & Events
Care & Facilities
What happens now?
Are you ready to discuss your individual care requirements? Pick up the phone and talk to us, book a visit to our care home or come and take a look around our facilities.
Care enquiries
New care enquiry phone lines are open 8am - 8pm
01780 778 440
All other calls
Our fees and contract
We want to be as transparent as possible about how we charge for the different services we provide as well as what's included in our contract. Please click the links below to find out more about our fees and contract.
View typical fees
View Our Contract
Useful downloads
Here to help you make the right decision about your care requirements.