Meet the Cepen Lodge Care Home team
Our trained team of professionals work together to create the best possible experience for those living in the home, striving to deliver excellent care services in a warm, homely environment. You can find out more about some of our wonderful staff members below:
Jade Hodge
General Manager
Hi, my name is Jade, and I am the General Manager here at Cepen Lodge. Welcome to our website!
I started working in care at 18, and knew I'd found my calling. I quickly progressed through various roles, and completed all of my qualifications, becoming Home Manager 5 years later. I am really passionate about providing high quality care, and this has always been really important to me especially as Manager, to support my team in providing. My favourite part of the job is meeting all of our residents, and finding out about their life histories and backgrounds – I've met some really interesting people throughout my career, and think life history plays such a vital part in someone's care. Now I hope to use the skills I've learnt throughout the years to provide excellent care to those at Cepen Lodge.
Please feel free to give me a call or pop in for a visit; we would be more than happy to show you our beautiful home.
Leyla Bakali-Hale
Hi, I am Leyla and I am the Deputy Manager here at Cepen Lodge. I have worked in the care setting for almost 16 years. Starting in Domiciliary care, working my way up to Senior care assistant in a care Home setting, completing my qualifications in Level 3 Health and social care and  level 3 management.
I love my role and enjoy supporting residents with their care needs and how this is so different for each person. I enjoy forming positive relationships with the residents and their family members and hearing all the interesting stories our residents have to share about their life history.
I lead a busy lifestyle outside of work spending all the time I can with my family/friends , Grandchildren, My siblings and nephews and nieces. We all love the outdoors and spend as much time as possible doing trips, adventures ,BBQ's or picnics around rivers on the boat or paddle boards.
Show More
Lindsey Woods
Hi, my name is Lindsey, and I am the Home Administrator, I joined the team in 2020, I manage the accounts and financial records here at Cepen Lodge. 
Zoe Baggs
I have worked at Cepen Lodge as a receptionist since 2015. I enjoy showing people around our home and answering any questions they have about Cepen Lodge. We all work together as a team and I will help with residents too, making them drinks and chatting to them as I go about my day.
Anita Williams
Hi my name is Anita, I have worked at Cepen Lodge for 5 years, I started as a Senior Care Assistant and now I am the activities co-ordinator which I really enjoy, I love the interaction with our residents and making their days enjoyable. I am always thinking of new activities and events, and ways to engage with our local community for our residents benefit. Cepen Lodge is a great team that I am proud to be a part of.
Show More
Stephanie Findley
Night Senior care assistant
A Yorkshire woman from a small community who look out and care for each other – so it's my second nature.
I am very much enjoying my role at Cepen Lodge and recent promotion to Senior Care Assistant. I have great colleagues and management here.
Nelson Akinbobola
When I started work at Cepen Lodge I was the Assistant Chef but I was promoted to Head chef when the opportunity arose having previously worked in hospital and school kitchens. All of our food is prepared from fresh in the kitchen and we welcome family and friends to join their loved ones for lunch or supper.
Show More
Sean Harvey
Hi my name is Sean, I have worked at Cepen Lodge since 2015 across various roles and departments. I have now worked my way up to Team Leader with the support of Barchester, and I'm studying my level 3.
My experience at Cepen Lodge has given me knowledge in all areas, but I especially enjoy my role as Team Leader as I have direct contact with our residents and their loved ones. I get to know our residents really well, and enjoy meeting their families and involving them in their care.
Show More
Jade Letford
Hi, I'm Jade and love working on reception, its a busy role meeting visitors and getting to know the friends and relatives of our residents. 
Lyn Jeffery
After 30 years in care, the last 10 at Cepen I can honestly say the team I work with are just like a second family to me. I lead a busy life outside of work with 6 grandchildren and a lot of babysitting and nanny hugs. Any spare time I have is used up with my church, crafting, knitting, crotcheting and card making. I am also an avid reader and love learning new things.
Show More
Lorraine Payne
I have worked as Head Housekeeper at Cepen Lodge since it opened in 2009. I enjoy my role as it enables me to interact with the residents whilst striving to keep high standards and make the home a clean and presentable place to live, work and visit for all.
Marlene Payne
Hi my name is Marlene and I'm the unit manager on the ground floor at Cepen Lodge, which is our general residential community. I have worked at Cepen Lodge for 11 years now, and completed training to get to my current position now. I am passionate about my job, and caring for our residents here at Cepen Lodge – some of whom have been here since I started, and are like a second family!
Show More
Roxanne Carey
Hello my name is Roxanne and I am the unit manager of Memory Lane at Cepen lodge.
I started my first job in healthcare as a night care assistant at Cepen in December 2018.
Although growing up I never thought I'd work in the care industry, working at Cepen has honestly been the best job I've ever had and I wouldn't change my care experience for the world. 
My favourite part about the job is knowing that our residents see a friendly face and smile no matter what time of the day or night. Allowing them to feel safe, comfortable and happy here at Cepen.
Show More
Callum Byford
Hello, My name is Callum and i am a unit manager here at Cepen Lodge. 
I have worked in healthcare since 2014 and i love working in elderly care, I am a dementia champion and i am currently working on my Level 5 in health and social care management so i can become a home manager. 
Erika Tindle
I have worked at Cepen Lodge as a Carer since 2011. I am very passionate about my job. I love spending time with the residents and I am dedicated to Cepen Lodge.
Janie Harrington
Hello, I'm Janie. I'm a senior carer here at Cepen Lodge. I have been working in the care sector for 11 years now, actually starting off as a housekeeper in a dementia care home, where I found I had a deep empathy for the residents, so when the opportunity arose to become a carer, I jumped at it. I then took my level 3 in health and social care, and became a senior. 
I have only been here at Cepen a few months, but I am really enjoying it here. It's a lovely home with great activities, and happy staff and residents.
Show More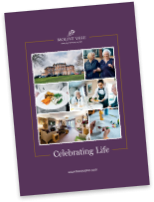 Read our brochure 'Providing great quality care and wellbeing' for more information on how we're here to help you and your loved one.
Read brochure
Food & Nutrition
Activities & Events
Care & Facilities
What happens now?
Are you ready to discuss your individual care requirements? Pick up the phone and talk to us, book a visit to our care home or come and take a look around our facilities.
Our fees and contract
We want to be as transparent as possible about how we charge for the different services we provide as well as what's included in our contract. Please click the links below to find out more about our fees and contract.
View typical fees
View Our Contract
Useful downloads
Here to help you make the right decision about your care requirements.
Frequently Asked Questions
What types of care does Cepen Lodge Care Home offer?

Cepen Lodge Care Home offers Residential care, Dementia care, Respite / Short stay.
48479