What our families say: Castle Care Village - Castle Park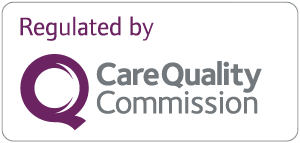 "Our son has been going to Castle Park for respite for a few months now. He always enjoys his stay and looks forward to his next stay. The staff and management are always helpful if we have a query. We had been looking for somewhere that our son likes as he is our main priority. Finally, we have somewhere that we are happy to take him to, and he is very happy to go. I have just asked him what he likes about Castle Park, and he said the staff spoil him, and the food is fantastic."
G C
carehome.co.uk rating: 4.33 out of 5
"The service users who I care for came here for respite after a stay in hospital. The staff are always friendly and willing to help. The standard of care is good, with plenty of activities planned for service users."
J L
carehome.co.uk rating: 4.18 out of 5
"My husband moved from another home and settled extremely well. I feel this is down to the lovely caring staff who welcomed him and have made his stay homely and comfortable. I also feel they have made me feel welcome and reassured."
Angie A
carehome.co.uk rating: 4.83 out of 5
"Very happy with all aspects of care my daughter receives, all I want is for her to be happy and she is."
Steve C
carehome.co.uk rating: 4.75 out of 5
"A very professional run care home. Since my wife has been a resident now for over a year, she has been treated with the utmost dignity and care."
Martin S
carehome.co.uk rating: 4.83 out of 5
"Everything very satisfactory. We feel very lucky that our daughter has settled so well. And are very grateful for the care she is receiving from all the staff."
Anne W
carehome.co.uk rating: 4.75 out of 5
"I find Barchester Castle Park to be a nice care home, friendly, helpful staff."
A L
carehome.co.uk rating: 3.67 out of 5
"Despite only being a resident for 7 months, the staff (all of them) were really dedicated to the care of all the residents. The facilities are superb and the food is prepared onsite. My stepson and the others were treated like a big family. As his health declined, the carers were lovely and gave him a lot of attention. I wouldn't hesitate in recommending Castle Park. So understanding, caring and considerate."
Juantia S
carehome.co.uk rating: 4.67 out of 5
"The staff are brilliant, from day 1 my son was treat like a member of a big family. The staff, led by the manager, were friendly, caring and nothing was too much trouble. In the final days, my son had really liked it there and despite his physical condition and mentally stubborn, all the girls were well aware of what was happening and were polite and caring. The building is cleaned thoroughly and daily and the food was homecooked on-site and was delicious. Cannot speak for anywhere else but our experience was excellent for the short time my son was there."
S S
carehome.co.uk rating: 4.73 out of 5
"Unfortunately due to Covid restrictions myself and the rest of the family have not been able to enter Castle Park Care Home so it is difficult to make subjective judgements to the options. Generally, staff have been friendly and accommodating when we have arranged outside visits which is fortunate as these have been in the summer months. Provision of inside accommodation for visits has recently opened and is welcomed. The downside for us is that rehabilitation therapy is not available as we understand because of the Covid restrictions and this has hampered his recovery which had commenced just before he was discharged from hospital to Castle Park. Communication is satisfactory and we are kept well informed our son's variable mental state."
C L
carehome.co.uk rating: 3.33 out of 5
"I find the home very well staffed. The clients looked after well and a clean home. Meals are delicious for residents and time is taken to provide essentials for residents."
W D
carehome.co.uk rating: 4.75 out of 5
"The quality and support given to my son who can be extremely difficult have been superb. The staff are friendly, approachable and caring. Whilst all are professional in their dedication there are many at least 2 in my experience who have gone above and beyond their call of duty to assist in what has been an extremely distressing year in many ways, not least through the pandemic but also by offering outstanding emotional support. I thank the management and all the wonderful selfless staff for all they do, have done and I am confident will continue to do. Such dedication is rare!"
I A
carehome.co.uk rating: 4.5 out of 5
"We find Castle Park really good. The staff work in co-production with us from management down. Our son appears very happy a far as we can tell. He is safe. We are very satisfied. There are issues beyond the staff's control. The entrance is a nightmare for wheelchair users. The Barchester Getting to Know Me Brooklet is hopeless for someone with PMLD - an example of things that happen which are "one size fits all"!."
Tony P
carehome.co.uk rating: 4.67 out of 5
"My sister has been in care for over 1 and a half years and has been well cared for. My only issue is with her incontinence, her pads need changing more often as my mum does her washing, and her trousers are often soaked in urine."
Elaine W
carehome.co.uk rating: 4.58 out of 5
Castle Park is a nice, warm, clean and comfortable place, it is kept nice by everyone. I feel like I get looked after very well. The food is nice, the staff are very friendly and chatty. They show a lot of care and interest. In general, even though it is not like living a home, I am happy living at Castle Park.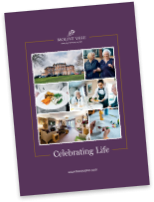 Read our brochure 'Providing great quality care and wellbeing' for more information on how we're here to help you and your loved one.
Read brochure
Food & Nutrition
Activities & Events
Care & Facilities
What happens now?
Are you ready to discuss your individual care requirements? Pick up the phone and talk to us, book a visit to our care home or come and take a look around our facilities.
Care enquiries
New care enquiry phone lines are open 8am - 8pm
01482 767 413
All other calls
Our fees and contract
We want to be as transparent as possible about how we charge for the different services we provide as well as what's included in our contract. Please click the links below to find out more about our fees and contract.
View typical fees
View Our Contract
Useful downloads
Here to help you make the right decision about your care requirements.
37