What our families say: Castle Care Village - Castle Park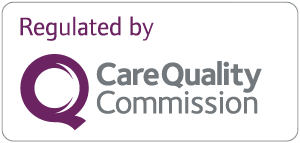 "We find Castle Park really good. The staff work in co-production with us from management down. Our son appears very happy a far as we can tell. He is safe. We are very satisfied. There are issues beyond the staff's control. The entrance is a nightmare for wheelchair users. The Barchester Getting to Know Me Brooklet is hopeless for someone with PMLD - an example of things that happen which are "one size fits all"!."
Tony Pcarehome.co.uk rating: 4.67 out of 5
"My sister has been in care for over 1 and a half years and has been well cared for. My only issue is with her incontinence, her pads need changing more often as my mum does her washing, and her trousers are often soaked in urine."
Elaine Wcarehome.co.uk rating: 4.58 out of 5
Castle Park is a nice, warm, clean and comfortable place, it is kept nice by everyone. I feel like I get looked after very well. The food is nice, the staff are very friendly and chatty. They show a lot of care and interest. In general, even though it is not like living a home, I am happy living at Castle Park.
What happens now?
Are you ready to discuss your individual care requirements? Pick up the phone and talk to us, book a visit to our care home or come and take a look around our facilities.
Care enquiries
New care enquiry phone lines are open 8am - 8pm
01482 767 413
All other calls
Our fees and contract
We want to be as transparent as possible about how we charge for the different services we provide as well as what's included in our contract. Please click the links below to find out more about our fees and contract.
View typical fees
View Our Contract
Useful downloads
Here to help you make the right decision about your care requirements.
37