What our families say: Castle Care Village - Castle Keep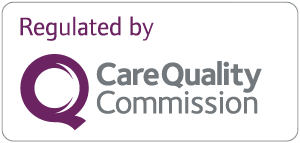 "My brother is a very hard person to please but as I write this he is very happy with the care and the people at the home. As a sister I am pleased with it all, he gets really looked after."
Gillian W
carehome.co.uk rating: 4.50 out of 5
"My mum is receiving amazing care at castle keep, everyone of the staff not only give my mum a* care they also look after us when we are there and make us feel so welcome and relaxed when we visit. It really is a pleasure. I obviously never wanted my mum to come into a care home but it has been made so much easier knowing she is receiving amazing care."
K N
carehome.co.uk rating: 5.00 out of 5
"My father has only been a resident for 3-months after coming from another home. He seems a lot more settled here, and the staff have a lot to do with that. I know he isn't always easy to handle, but the staff are professional and kind. They put my mind at ease with how they care for him. Thank you"
D D
carehome.co.uk rating: 4.18 out of 5
"Laundry - Lose clothing and bedding even when name on it. The staff are angels so glad my husband is with you."
P W
carehome.co.uk rating: 4.33 out of 5
"The Nightingale ward staff are amazing! They really do go above and beyond to look after all the residents and really create amazing events and activities for them to enjoy and be involved with! They really do CARE! During Covid-19 lockdowns they had to step up further to be there when family members couldn't and that meant everything to me and my family. I just wish admin was a person with empathy and excellent people skills as it's needed when working in the care sector."
Victoria M
carehome.co.uk rating: 4.83 out of 5
"My husband's care during the last year has been excellent. The staff are kind and empathetic despite the difficulties he presents. He appears to be happy in the care home as far as I can tell and the staff work to a refined regime to maintain safety during the pandemic. I am very disappointed to not have my request for an essential carer considered. Despite these risks, this is very important to me."
A E
carehome.co.uk rating: 4.5 out of 5
"My husband was taken into respite care last May at the beginning of Covid restrictions. A very difficult and emotional time for all concerned. To my amazement, I found that the care and love given, was much more than I could have hoped for. Not just for my husband, but for myself too. Thank you all so much to all who work so hard at Castle Keep for keeping our loved ones safe and contented. I highly recommend this Care Home when you are unable to cope with the situation at home. Well done everyone."
Ann M
carehome.co.uk rating: 4.25 out of 5
"I am really happy with the care that my mum is receiving at Castle Keep in Hull. All the staff are amazing and very caring. She feels safe and happy. My only criticism would be that the home does not have the appropriate technology for video call when visiting is not allowed these could also be booked."
Ruth D
carehome.co.uk rating: 4.92 out of 5
"Very pleased with Castle Keep. My brother loves it here and looks very happy when I visit him and looks well looked after."
C H
carehome.co.uk rating: 4.08 out of 5
"I am not able to comment on some of the options below because I have not been inside Willow unit since March. However, I have visited my Mother four times in the garden under the booked appointment system which has been very well planned and managed. The staff I have met on these visits and those I have spoken to on the phone have been well informed and kind, demonstrating impressive commitment and empathy."
R C
carehome.co.uk rating: 4.17 out of 5
"My uncle came to Castle Keep last December and I was so happy. He has come on two-fold to what he was. The care at the home in my estimation is second to none. They deserve a medal for the way they have kept all the resident's spirits up during this lockdown. the staff are friendly, caring and approachable at any time. Thank you for your work and time."
C T
carehome.co.uk rating: 5 out of 5
"My husband has been cared for at Castle Keep for the last few months. I have 30 years in care from a personal carer to manager and I can say from my heart that this home has exceeded all expectations. All the staff are friendly, compassionate and show great empathy to residents and relatives. My thanks to you all, you are the best."
E C
carehome.co.uk rating: 5 out of 5
My sincere thanks to all the staff of Castle Keep for their help and support over the last few difficult weeks. I know this support is always there; however it was never needed so much as recently with the loss of my Mother. I know that she would have been proud of them all. A big thank you to Louise who came in on her day off to go with my Dad to see my Mother in the rest rooms, the two Lynns who sorted out the suit etc for my Dad, the two carers Lisa and Elaine who were very well organised. My Dad looked impeccable in his suit and tie and they ensured that my Dad was kept warm and were chatting to him keeping him company throughout the day. Thanks to the staff who attended my Mother's funeral or wanted to attend but were unable to for various reasons. If I have missed anyone out please forgive me as I know you are all superstars and all give your best for all in your care. Once again a BIG THANK YOU to you all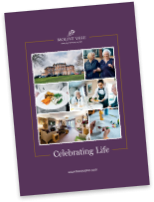 Read our brochure 'Providing great quality care and wellbeing' for more information on how we're here to help you and your loved one.
Read brochure
Food & Nutrition
Activities & Events
Care & Facilities
What happens now?
Are you ready to discuss your individual care requirements? Pick up the phone and talk to us, book a visit to our care home or come and take a look around our facilities.
Our fees and contract
We want to be as transparent as possible about how we charge for the different services we provide as well as what's included in our contract. Please click the links below to find out more about our fees and contract.
View typical fees
View Our Contract
Useful downloads
Here to help you make the right decision about your care requirements.
36