What our families say: Bryn Ivor Lodge Care Home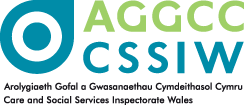 "My experience so far has been good. Obviously, some days with me are better than others, but in the main all good."
V P
carehome.co.uk rating: 4.92 out of 5
"My dad has been in the nursing home since January 2020 the staff are kind, thoughtful and I get peace of mind my father is being cared for and is looked after. The home is of a high standard and all staff are professional."
Jill O
carehome.co.uk rating: 4.75 out of 5
"I would just like to thank all the staff for their continued caring and support for my father, over the past year, and through to his passing in October. Excellent communication and support throughout his time at Bryn Ivor."
Howard K
carehome.co.uk rating: 4.92 out of 5
"Mum has been a resident of Bryn Ivor Lodge since March of this year( 2021). She initially went in on respite and is now a permanent resident. From my very first phone call, all members of staff I have had contact with have been amazing. They always take time to listen and answer any questions I may have. They have plenty of patience and are always kind and caring with mum. The home is spotlessly clean and tidy and the bedrooms are a lovely size and well maintained. The staff on mums community are so lovely and always keep me updated on how mum has been and let me know if there is anything she needs. I was very nervous about putting mum in a home but am so pleased with the way she has settled and the level of care she receives. I definitely made the right choice with Bryn Ivor Lodge and would highly recommend it to anyone looking for somewhere for a relative."
Susan S
carehome.co.uk rating: 4.58 out of 5
"I moved my mother here in July 2021, and she's a completely different person. The transformation in such a short space of time into a healthy, happy, engaged, stimulated human being is phenomenal. The staff are superb - caring, conscientious, incredibly accommodating and kind. There is a good range of activities, and my mother is included in all of them. After a terrible experience in another home, I'm delighted I've found a good home with good people who I can trust with my mother's care."
Francesca D
carehome.co.uk rating: 5 out of 5
"The stay that my mum and auntie had recently was a blessing for both my wife and I as it was, we believe, a blessing for them both too. It meant that both we and they were able to treat the last fortnight as a holiday break. The change of scenery was almost certainly a fillip for them both and, as always, the standard of care was high. Thank you."
Richard H
carehome.co.uk rating: 4.92 out of 5
"Mum came to Bryn Ivor Lodge Care Home from another care home when her care needs had increased, and since being in Bryn Ivor her wellbeing has improved hugely. All the staff are so caring it's amazing; you only have to mention mum's name and everyone knows her and can tell you all about her, which says a lot. The rooms are spacious, very well maintained and cleaned, and look out onto beautiful gardens. Something that mum really appreciates. During the difficult period of Covid in the last year, the team at Bryn Ivor have been as flexible and helpful as possible over visiting, whilst always sticking to government guidelines and rules. The resumption of bedroom visits has had a noticeable positive impact on mum's dementia, and the team have been really welcoming at each visit. This is a lovely home run in a caring way by lovely people."
Stephen M
carehome.co.uk rating: 5 out of 5
"Myself and a friend are power of attorney for our mutual 93-year-old friend who was leaving hospital, but could not return to her home. We were looking for a suitable nursing home for her and came to an open day at Bryn Ivor Lodge Care Home, and on being shown around the facilities were satisfied that we had found the perfect place for her to stay. It is a modern, bright clean building with large well-appointed bedrooms. The staff are all very kind, helpful and informative. Our friend has settled in well and is clearly improving since coming to the home."
Gail G
carehome.co.uk rating: 4.67 out of 5
"My mums care home recently closed giving me 6 weeks notice to find an alternative placement, mum had been there for 2 years 2 months. This was an extremely difficult time and I was so stressed about how she would cope with the transition, I needn't have been... Mum has now been at Bryn Ivor for 4 weeks, the staff are getting to know her despite her lack of communication skills, she appears content, well looked after and they have engaged with me from day one to identify mums likes/dislikes & needs. The home is always clean, the staff very friendly, always activities going on around the home and the food always looks lovely. A big thank you from me for making the whole transition so smooth. I would highly recommend Bryn Ivor Lodge to anyone looking for care for their loved ones."
Suzanne B
carehome.co.uk rating: 5 out of 5
"My mother is so well cared for she is very happy there and there is as much as she wants to do or not as the case may be. She was saying how much she enjoys everything how everyone is so helpful and kind and enjoys the entertainment the environment is so beautiful"
Janet J
carehome.co.uk rating: 4.92 out of 5
"My dad has been in Bryn Ivor care home for about 4yrs. From day one the staff have looked after my dad's needs and he always looks lovely and clean, his clothes always match in colour and looks very smart. The resident's rooms are really lovely and spacious and clean good quality furniture, even with their own en-suite. The food is good quality the menus always sound excellent choice. Even though I haven't been able to see him much because of covid and lockdown he's still smiling and happy. I was worried he would deteriorate but he looks amazing, considering that he's now 82 and had Alzheimer's and dementia for quite a few years. The staff are always happy and caring and that shows in the resident's faces. Most days they have residents activity and some days they have singing, although my dad cannot read or talk anymore he still likes to join in the singing. I would definitely recommend Bryn Ivor and even book myself in there if needed. The staff cannot be praised enough."
Diane T
carehome.co.uk rating: 5 out of 5
"I was very impressed by the standards at Bryn Ivor, the staff seemed very attentive and caring. My relative's room was always very clean when I visited and I was impressed with how spacious it was. It had an ensuite. Whenever I visited, the staff offered to make tea/coffee for me and I was allowed to help myself to hot drinks/food from the kitchen. The staff also took time to find out about my Dad's life prior to his admission to Bryn Ivor - his job, interests, etc and they made a 'themed box' for him to keep things like photos, cards from friends and mementoes, etc. The first time I walked in I saw a photo of my Dad on the wall - I felt that was nice to see as you could see how much staff valued residents' involvement and participation. Generously sized car park. The first time I visited - when Covid restrictions were in full force - staff were on hand to guide me to the appropriate entrance /exit and prepared Dad to meet me appropriately and punctually in the outside sheltered area."
Liz
carehome.co.uk rating: 5 out of 5
"In the extremely difficult circumstances generated by the Covid-19 outbreak, the staff at Bryn Ivor Lodge treated my very dear friend with exceptional professionalism, patience, kindness and discretion. She achieved a better sense of security and wellbeing than had been possible for many months for which I remain very grateful."
Janice N
carehome.co.uk rating: 4.58 out of 5
"Although my dad was only there a short while. All the staff were lovely and seemed to treat him with the respect he deserved. I was a bit reluctant to let him go into a home but felt really comfortable when we went to see the home and everyone was lovely. The few times we were able to see him (Covid) it was always clean and tidy. All members of staff were always helpful."
Julie M
carehome.co.uk rating: 4.58 out of 5
"My mother had Alzheimer's and was at Bryn Ivor Lodge for the last 3 years. Initially hesitant in sending her to a care home but my opinions quickly eased during this time. All the staff treated her with great dignity, respect and care. This pleasantly surprised me. They paid great detail to her in particular with her appearance, her health and her needs. Most importantly regarded my mother as part of not only their community but also their family. In my opinion, they are simply the 'best' in what they do and they have proved this time and time again whilst she was in their care. I will forever be grateful to them, especially the carers and nurses who cared for my mother. So to the entire staff at Bryn Ivor Lodge, thank you for being there for me, my family and most importantly for my mother."
A T
carehome.co.uk rating: 4.92 out of 5
"I would like to thank the staff for their compassion and professionalism. The home was willing to accept Mum when she was in the later stages of dementia when other homes would not. The staff quickly integrated Mum into the home and significantly reduced her anxiety. When it came to the end. I was able to visit the home and found Mum to be in a caring, respectful environment."
Nick L
carehome.co.uk rating: 5 out of 5
"Bryn Ivor, its exceptional staff and modern, purpose-built facilities are quite simply The Best! They looked after my Mum for 30 months (July 2018 - November 2020) and throughout that period, their level of care was extraordinarily high, the compassion and love they showed my mother was superb and their flexibility (while simultaneously adhering to Covid rules) was brilliant. From Reception, where the staff always greeted us with a friendly smile and an efficient service, through to the dedicated, hard-working carers and from the Activities Coordinators (where one member of staff, in particular, is a pocket-dynamo and the heart-beat of Bryn Ivor) together with her colleague, they could simply not be bettered. On the nursing side, 3 members of staff, in particular, were absolutely amazing and this superb team was expertly led by the manager In short. Bryn Ivor's excellent team are second to none and if you or a relative are fortunate enough to be a resident here, then you'll have won first prize in the Care Home lottery."
Nigel W
carehome.co.uk rating: 4.92 out of 5
"The standard of care is exceptional. Bryn Ivor Lodge is set in beautiful grounds and all the facilities are of a very high standard. What sets it apart from other homes is the staff, who are exceptional and provide a very high standard of care and are truly dedicated to the wellbeing of residents."
David E
carehome.co.uk rating: 4.67 out of 5
"A really pleasant well managed and well-maintained environment. The food is excellent and can be tailored to individual needs. Most importantly the care given by all staff cannot be faulted. Residents are treated as individuals and looked after as such. Staff members from all departments work as a team. Low turnover of staff also ensures continuity of care for the residents. I am completely happy with the care my mother receives at Bryn Ivor Lodge."
Nicole B
carehome.co.uk rating: 5 out of 5
"Very impressed with the standard of care during the coronavirus pandemic so far. The staff have managed to suppress the spread of the virus by taking careful precautions. My mother has been so happy and appreciative of all the care and attention given to her."
Margaret H
carehome.co.uk rating: 4.33 out of 5
"Very good communication verbally and by telephone, email and Zoom meetings. Proactive and responsive to the users' and families' needs. Very caring and takes into account users' individual needs. Really on the ball for any changes in circumstances."
Howard K
carehome.co.uk rating: 4.75 out of 5
"My father entered Bryn Ivor on the day of lockdown (23rd March). We then were unable to visit according to regulations, the staff then kept us informed of his welfare, but more importantly, cared for Dad to the highest level. Being a terminally ill resident, he could have chosen, as the illness took hold, to take residence in a hospice. The team were so fantastic that Dad chose to stay with his caring guardians until the end. This is a true testament to how good the Bryn Ivor team are. Nothing was to much trouble despite the current conditions. They have true strength as a team in difficult times. Many thanks for all that you did for Dad! You will always be angels in our eyes!"
Alex R
carehome.co.uk rating: 4.58 out of 5
"I came to Bryn Ivor Lodge on 29th June 2020 with severely inflamed and infected ulcerated lower legs and feet. I was in great pain. With the amazing care and expertise of my fantastic nurse I very quickly began to slowly heal and pain lessening, she is exceptional and very thorough in her care of me, patient, gentle and wants the best possible outcome for me. I am no in my sixth week in her care and making very good progress. Every member of staff is kind and caring, making sure I'm comfortable at all times."
W R
carehome.co.uk rating: 5 out of 5
"My mother moved into residential care in Bryn Ivor Lodge last year. Her room, the dining room and lounge are all large, well-appointed and clean. The food is good with a choice of menu and is homemade. The grounds are lovely, enabling residents to take some exercise and sit out in the better weather. The care she received there has been excellent. In particular, I must commend the activities staff who arrange a varied programme, and who genuinely care for the residents. My mother moved recently to nursing care, and due to Covid-19 I have been unable to visit, but the staff I have spoken to seem to be providing the same good level of care. The nurses and senior carer are very caring, keeping me updated on mum's condition. Overall, I am very happy with Bryn Ivor Lodge and would not hesitate to recommend it."
Christine B
carehome.co.uk rating: 4.92 out of 5
"Excellent in all areas."
K C
carehome.co.uk rating: 5 out of 5
"Residents' building satisfactory. Access to most mod cons. The staff are very friendly and helpful. Menus improving. The food is good. Relaxed atmosphere and enjoyable (physiotherapy/exercises). Staff anxious to please and do help whenever necessary. Senior staff available at all times for advice, information, etc. Leisure time well organised. Very friendly."
M W
carehome.co.uk rating: 4.58 out of 5
"We had to relocate my relative from Kent to Newport so we could be closer to her. This transfer took place on the day lockdown started which means we have been unable to visit her. Having said that, I was so confident about the team at Bryn Ivor and the care they give that I was not worried in the least. Since then, I have been kept up to date with her progress in the Dementia unit through telephone calls. She has settled in really well. Whenever you ring the staff are a delight and it is never too much trouble to give an update and answer questions. All of this when they are under such pressure too, I cannot imagine how it must be for the staff during these times. We cannot wait to go and visit our relative but we as a family know she is in the best possible place. Thank you Bryn Ivor!"
Milica K
carehome.co.uk rating: 5 out of 5
"The lady I support has been at Bryn Ivor Lodge for nearly four years and in that time the care and dignity given to her has never waivered. During these tough times I have been kept up to date with some video calls etc which have been invaluable. The staff are always so courteous and helpful that I feel like family. I would definitely recommend this Home to anyone searching."
Susan J
carehome.co.uk rating: 4.92 out of 5
"During the Covid-19 Bryn Ivor Lodge has kept me informed, by email, every week. The staff are always friendly and helpful. In the section my uncle is in they have been very good to allow me to video call him, at least once a week. As he has poor hearing the staff have been very good to repeat my conversation to him. He is well looked after and has been living there for several years."
Angela M
carehome.co.uk rating: 4.83 out of 5
"My mum was admitted to this wonderful nursing home in September 2017 from Hospital (after 14 weeks). I visited many other homes before we chose Bryn Ivor Lodge. For the first 10-months, Mum was in a residential nursing unit. Now and since June 2018, Mum required to transfer into the Dementia Unit. Here the wonderful staff have made her feel at home. There are activities, sing songs, visiting entertainment every week if the residents want to attend. My mum likes the choir and weekly singer. Mum also like watching TV in her room, we brought her own furniture and ornaments, photos, bedding etc, so her ensuite sitting/bedroom is full of her memories and she always seems happy and calm/safe in her space. Sometimes she eats in the dining room, and sometimes she prefers to eat in her room, especially if she is watching her programmes. The staff are simply wonderful, caring and always so kind; they are like family. I feel so welcome, and I know my mum is cared for with real affection."
Roberta D
carehome.co.uk rating: 4.83 out of 5
"Excellent care home. Very happy with the overall standard of care. With some exceptionally caring staff members, residents treated with dignity and respect. A lovely activity team who do their best to ensure the residents have plenty of social interaction."
Jayne B
carehome.co.uk rating: 4.75 out of 5
"My mother moved into the dementia wing in 2019. After eight months, her circumstances changed dramatically, she moved/transferred to the nursing dementia wing in January 2020. The care throughout her stay has been outstanding and exceptional. I've recommended the home to numerous people. The carers, housekeeping and nursing staff who have cared for my mother, have always and still do treat her with dignity and such gentleness. The family are pleased with every single aspect of this home. Thank you to everyone."
Patricia C
carehome.co.uk rating: 5 out of 5
"Overall, very happy."
Maureen K
carehome.co.uk rating: 3.58 out of 5
"Very happy and been fine. (3rd stay and would like to return). Staff very helpful and efficient. Food was very good. Enjoyed the garden and the views from the sitting room."
Sheila B
carehome.co.uk rating: 4.5 out of 5
"My father took up residence at Bryn Ivor Lodge in May last year as he was struggling to continue to live independently due to his dementia. The care at Bryn Ivor has been first class, this includes all aspects of the home, from the social aspect to surroundings, to the accommodation and food. Special thanks to all the nurses and carers who work so hard to make my dad comfortable and happy."
S J
carehome.co.uk rating: 4.67 out of 5
"I think the home is wonderful and seems like a first class hotel. The staff are most helpful and always very pleasant with the residents, and the good is good and they will always help and try to accommodate their likes and dislikes."
S D
carehome.co.uk rating: 4.33 out of 5
"I am extremely pleased with the level of care my mother is receiving, I've waited a month before submitting my review. This gave me time to visit my mother on different days of the week and different times. The rooms are spacious, lots of activities and I love the fact there are lots of small lounges, giving family or friends visiting a resident a private space if needed. Staff are knowledgeable and treat my mother with dignity. Prior to mum moving in, management and I got together and ensured it was suitable."
Patricia
carehome.co.uk rating: 4.92 out of 5
"Having been a temporary resident, I am delighted to have this opportunity to express my views. Suffice to say, should the need arise, I would return to Barchester Brys Ivor Lodge Care Home. In particular, the selection and performance of each and every member of staff is exceptional."
Dorothy H
carehome.co.uk rating: 4.92 out of 5
"A very clean and comfortable residence. Well maintained. Good outlook - garden, trees and garden meals. High standard of maintenance throughout. Staffing problems occasionally, staff sometimes rushed but always courteous and considerate. Kind and friendly. Capable nursing staff. A very warm and caring atmosphere at all times. Festive time well organised."
M W
carehome.co.uk rating: 4.67 out of 5
"Made some lovely friends from staff and other residents. Enjoyed singing in the choir."
Evelyn (Joan) B
carehome.co.uk rating: 4.75 out of 5
"Beautiful place. Lovely carers and food."
Sally H
carehome.co.uk rating: 5 out of 5
"We found the whole experience extremely positive and easy. Staff made us very welcome and the care my mother received was 1st class. The exercise and other activities were a huge part of her enjoying the stay. Food was 1st class, good choice and always served with a smile. We found the care and compassion excellent. I had no worries about leaving her in their capable hands."
Debbie R
carehome.co.uk rating: 5 out of 5
"We used Bryn Ivir Lodge on recommendation. Very happy with all aspects of care my father-in-law received. Thank you so much, everyone."
Emma C
carehome.co.uk rating: 5 out of 5
"The environment is 1st class, it is well appointed, clean, modern and very well managed. All the staff are welcoming and approachable and very understanding of the challenges and requirements of looking after their client's many needs i.e., medical and social, they also do group activities, exercise, singing, playing games. We feel very comforted in the choice we made placing our Mother in their care."
Janet J
carehome.co.uk rating: 5 out of 5
"Staff seem warm and friendly. Thank you for looking after Dad so well despite difficulties. Please keep me posted on his health."
Chris John M
carehome.co.uk rating: 3.75 out of 5
"Very friendly welcome by staff who took full details of, and were genuinely interested in my mother. Manager of the residential section was very patient with and caring for my mother. Quality of food was excellent. Nice to have the opportunity of going to bistro when we visited to see mum. Overall, very pleased with the care, and the home operates to a very high standard."
J S
carehome.co.uk rating: 4.5 out of 5
"Settled in really well. Very happy. Feels safe and secure. Could do with a phone in the room."
Susan H
carehome.co.uk rating: 4.58 out of 5
"Since my mother has been in Bryn Ivor Lodge she has been very well looked after by the staff in lovely surroundings."
A J
carehome.co.uk rating: 5 out of 5
"My stay is first class. The staff are lovely the food is first class."
Paul T
carehome.co.uk rating: 5 out of 5
"Happy to have my husband in the care of Bryn Ivor. Staff very caring and he is happy to be there while I am away."
Ann
carehome.co.uk rating: 5 out of 5
"This is an excellent home with first class facilities and staff. Just over 2 years old, the residents' rooms are spacious with en-suite showers and toilets. The public rooms are comfortable and well laid out, with smaller side rooms for more intimate meetings or quiet contemplation. Dining rooms are bright with good quality cutlery and crockery; menus are available for all meals. There is always a reasonable choice of dishes and the food appears appetising. The staff are overwhelmingly friendly and many have considerable experience of dealing with elderly residents, with all their foibles. They are generally available in sufficient numbers and include some with specific responsibility for organising activities. These include film shows - in the in-house cinema - trips out to local amenities, and concerts by visiting musicians and choirs."
Stuart M
carehome.co.uk rating: 5 out of 5
"This is one of the better care homes in the area. Some communication problems when staff leave and new staff take over but generally all staff are pleasant and caring."
C J
carehome.co.uk rating: 3.42 out of 5
"I am very pleased with the care my mother receives - although, at weekends/Bank Holidays, it is noted by visitors that there appears to be less staff around, no real activities going on, and no-one at the reception desk to welcome and direct visitors. Would it be possible to have some form of cover during these times, please? The care/nursing/activities staff are excellent, very patient in their approach and showing compassion and care at all times, although some seem extremely stretched in their duties!"
Anne H
carehome.co.uk rating: 4.5 out of 5
"My father has been much happier and has felt much safer since he has been in Bryn Ivor Lodge. The various activities seem to give him mental and physical stimulation which he was not getting with the domiciliary care he had previously. He likes the staff and is content with the way they are looking after him."
Cheryl S
carehome.co.uk rating: 4.92 out of 5
"My stepdad was welcomed to Bryn Ivor Lodge on Monday 16th October. My sister and I were welcomed on the Wednesday by the Manager and a number of her team. We were shown around the fabulous facilities. My stepdad was sleeping in his beautiful room, with a stunning view of magnificent trees. We were offered a hot drink and homemade cookie in the purpose-built visitor area. My stepdad had taken up residence as he was in need of nursing care and Bryn Ivor looked perfect. Unfortunately, he was far down the road with dementia and after only six weeks, peacefully passed away. The moments after his passing were handled with exemplary care and professionalism. I was informed immediately and invited to attend the home. On my arrival, I was given the comfort and reassurance that I needed. Thank you very much to the nurse on duty who handled the call to me and the initial meeting with dignity, together with all concerned who made a sad situation very respectful. Kindest regards."
Graham A
carehome.co.uk rating: 5 out of 5
"The first impression on entering the home was it looked like a top class hotel and this is true of the furniture and fittings. The corridor to my friend's room is wide and has lots of 'knick knacks' of years ago - a nice touch I think. Her room is large and light and airy and has everything in it she needs. There is the added bonus of a 'bistro' where we each take her and make coffee and sit with her which makes our visit much more enjoyable. The carers are all extremely nice and seem to genuinely care for the residents."
J R
carehome.co.uk rating: 4.75 out of 5
"Mum was transferred to Barchester Bryn Ivor Lodge Care Home after several months in the hospital following another fall. Everyone was very welcoming and keen to get Mum to settle. Mum's room was clean and airy and the staff try hard to engage everyone with daily activities. The food is very varied and there should be something to please everybody. Mum was also pleased that there is a hairdresser available twice a week."
Katherine J
carehome.co.uk rating: 4 out of 5
"I was admitted from Cardiff University of Wales Hospital in need of nursing care having had falls at night. I have had a small stroke affecting balance and eyesight. I am now registered partially sighted. I have had excellent care, both emotional and nursing care."
Beryl P
carehome.co.uk rating: 4.13 out of 5
"I am very aware of the excellent care I receive in spite of the shortage of staff. If this could be improved, it would be a great relief to me and especially to the very hard working staff. The choice of food is very good."
Audrey M
carehome.co.uk rating: 4.33 out of 5
"Good as possibly can be - not like my own home. Food is not as good at tea time but better at lunch time. Staff are good to me. Would like to go out in the garden if possible. The room is nice and a good view. Physiotherapist required to help me move."
Granville L
carehome.co.uk rating: 3.75 out of 5
"Good room and facilities. Happy with food. Staff treat you well. I enjoy going out in the garden. Require a higher chair in room and lounges."
T W
carehome.co.uk rating: 3.5 out of 5
"Kindness and care by the nurses is wonderful. Food is very good - but too much and too fancy. I would like to go out in the garden more."
V E
carehome.co.uk rating: 4.25 out of 5
"Good care and staff caring and patient. Various and many activities. I enjoy the gardens."
Gill S
carehome.co.uk rating: 3.92 out of 5
"The best meal is breakfast - perfect poached eggs. A variable menu from which you choose the day before. Three-course meals twice daily at 12.30pm and 5pm (too early). Soup always on the menu with a fruit platter alternative. Staff are very pleasant but a bit thin on the ground sometimes. They are expected to serve meals in the rooms. Medication locked in rooms until needed. Lights are left on despite bright sunlight but can be switched off if enough protest is made. All rooms are en-suite. This is an essential feature. Security poor at main entrance especially at weekends."
Peggy
carehome.co.uk rating: 3.83 out of 5
"Overall the experience at the home was good. The staff welcoming and the environment is of a high standard. Although I did not taste the food the menu looked fantastic."
J J
carehome.co.uk rating: 4.08 out of 5
"The environment is lovely, my mother in law has struggles to settle, but that does not reflect on the care home. Any setting would have the same issues."
Anne P
carehome.co.uk rating: 4.17 out of 5
"I am very happy in this care home. The carers are very kind and do all they can to ensure I stay happy! The food is mostly good, we also have plenty of room to move around here and when the weather is good we are taken outside to either walk or in a wheelchair. We have excellent entertainment quite often. We are also allowed to move around the home and have a very large bistro where we can help ourselves to refreshments and also entertain our families and friends."
Audrey M
carehome.co.uk rating: 5 out of 5
"I spent a week in respite care following an operation and found it was very beneficial. The staff were lovely, they were so kind and attentive - you really felt you were their priority. My room was large comfortable and with a beautiful outlook. The food was good with an interesting and varied menu but if nothing suited they would readily provide something else. The home had only been open about a month and was still having some teething troubles; soon after I arrived and settled in, the lavatory cistern was found to be leaking, so I has to be moved to another room. The lighting in the bed room was so poor especially the bed side one, I had one brought from home."
Brenda P
carehome.co.uk rating: 4 out of 5
"On the whole I am very satisfied that my partner is being well cared for, the only concern I have is that he is not always supervised when dressing and has ended up wearing his pyjamas under his clothes. On one occasion he was walking around in his boxer shorts. I just feel he could do with a bit more supervision."
Anne M
carehome.co.uk rating: 4.17 out of 5
"Extremely professional, all staff are extremely helpful and friendly. Excellent food, rooms and facilities, very clean, pleasant environment. Excellent books, games etc around the living room to help stimulate dementia patients. Shame its so expensive as we will have to move my father due to self funding coming to an end."
Susan B
carehome.co.uk rating: 5 out of 5
"My father was one of the first residents in this home, admitted in the week it was opened. He is 89 years of age suffering from dementia. Prior to his admission he was in hospital for over 3 months, where his general health, dementia and demeanor were all suffering as he was becoming institutionalised. Since being admitted to Bryn Ivor all aspects of his life have improved and whilst I accept that his dementia cannot be reversed he is very happy and almost back to the Father of 10/15 years ago, long before the onset of his illness. He now has a new family, consisting of the staff who happily care for his every need and the other residents. My Husband, myself and all members of our family, young and old are always made very welcome by the staff and we now view a visit to see Dad as we did when seeing him at home. Sadly my Mother who was also due to go to Bryn Ivor Lodge became to ill too be admitted with Dad and passed away last month. I truly believe that had she been able to go to Bryn Ivor she would still be with us today and I suspect for a few months more."
Michele B
carehome.co.uk rating: 5 out of 5
"I was greeted by a very pleasant lady who showed me to my friend. The building is brand new and all facilities are excellent. The decor and furnishings are lovely. There are nice gardens and views over the Bristol Channel. My friends room with en-suite was excellent and she seemed very happy with it. All the staff were very nice."
Angela G
carehome.co.uk rating: 4.75 out of 5
"I was warned about coming into a care home, but once I saw it, I was amazed. It is a very nice home. All of the staff are wonderful. They have even taken me out for the first time in 9 years. I also have been to The Winter Wonderland skating in my wheelchair. The general and medical care has been excellent. Even the visiting GP is lovely."
Lewis G
carehome.co.uk rating: 5 out of 5

Read our brochure 'Life in our home. Providing care through coronavirus' for more information on how we're here to help you and your loved one.

Read brochure
Food & Nutrition
Activities & Events
Care & Facilities
What happens now?
Are you ready to discuss your individual care requirements? Pick up the phone and talk to us, book a visit to our care home or come and take a look around our facilities.
Care enquiries
New care enquiry phone lines are open 8am - 8pm
01633 731765
All other calls
Our fees and contract
We want to be as transparent as possible about how we charge for the different services we provide as well as what's included in our contract. Please click the links below to find out more about our fees and contract.
View typical fees
View Our Contract
Useful downloads
Here to help you make the right decision about your care requirements.
32