What our families say: Brampton View Care Home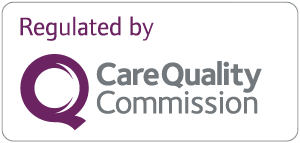 "This has been the most wonderful home for my mother to spend the last year of her life in. The care given to her was exemplary. Mum who was immobile and communication with difficulty was treated with great respect. She was kept spotlessly clean, as was her room and beautifully dressed and comfortable. Her dietary needs were well catered for. She was cured of a very nasty bedsore (received elsewhere) after a very short time at Brampton View. All the staff, nurses, care assistants and receptionists were friendly, caring and proficient. During lockdowns, I could facetime every day. When I visited I was always made so welcome. The home is also beautiful like a very nice hotel. Excellent"
K I
carehome.co.uk rating: 5 out of 5
"Nice home. Friendly and good staff. Would recommend Brampton."
Phyllis N
carehome.co.uk rating: 3.92 out of 5
"I came here to convalesce following a server heart attack. At first, I felt very unwell, but the staff cared for me with tact and patience. After a week, I began to feel better and now after two weeks, I'm ready to go home. Staff are cheerful, helpful and kind. Food is excellent - of high quality. The soups are magnificent! Service in the dining room is good, housekeeping and laundry also. Management has been helpful in offering extra help eg - visits and hairdressing. This is a good place to be. I'm going home but might well return one day. Thank you."
Rosemary H
carehome.co.uk rating: 4.17 out of 5
"We entered the care home with some apprehension but our fears were soon overcome. We were met with kindness, understanding and respect. We cannot praise the staff enough and would not hesitate, should the need arise to return."
M H
carehome.co.uk rating: 4.45 out of 5
"My Mum has been at Brampton View for nearly five years. In this time she has been looked after extremely well. Staff are very conscientious and look after the residents like family. Her nutritional needs are met and the chef is always accommodating. I would like to thank all the staff. Thank you for all you do for my Mum and I am so glad we chose Brampton View."
Teresa H
carehome.co.uk rating: 5 out of 5
"The care home has now a welcoming feeling. The staff is always ready to listen, should there be a problem."
Rita B
carehome.co.uk rating: 4.64 out of 5
"My mother was extremely well looked after in the last few months of her life, the nurses and carers were loving and kind to her, and made sure she was comfortable, especially in her last few days. My sister and I are forever grateful to the staff, for their care and understanding shown to us and our families at what was a very trying time, especially when the Covid-19 problem started to take effect. We could not have asked for better. Thank you from the bottom of our hearts."
William H
carehome.co.uk rating: 4.42 out of 5
"My dad had been a resident at Brampton View Nursing for almost 18-months. He had his 100th birthday while being resident and was always treated with great respect, kindness, understanding and certainly treated with dignity at all times. Being blind and hard of hearing became a problem for him to interact with other residents. I visited him daily and fed Dad his lunch - some meals he thoroughly enjoyed from the kitchen. Generally, I was informed of every medical/health issues he had on my visits. Rooms were cleaned on a regular basis, and the whole establishment smelt fresh on arrival and looked amazing. Lots of banter with staff/carers, this it made him feel really comfortable and "at home" in his surroundings. Suggestions: need more conversationalist interactivity with some residents; stimulating time. Dads needs were certainly taken care of during his stay, and for this, I am truly happy and very grateful. Laundry service a nightmare - continual problems of missing /lost garments.ms of missing /lost garments."
Mary B
carehome.co.uk rating: 3.67 out of 5
"The staff at Barchester Brampton View are selfless and dedicated both as individuals and as a team. Any concerns or questions raised, have been answered frankly and openly, always with the best interests of the residents in mind. I have often turned up unannounced and been made to feel welcome; nothing is hidden. I would have no hesitation in highly recommending this care home regardless of whether the resident would require nursing, dementia or residential care."
Andy B
carehome.co.uk rating: 4.58 out of 5
"My mother has had excellent care here, I am kept very informed about her medical needs and her general welfare. The home is always clean and fresh smelling and my mother is always clean and well dressed. Although mum is blind and very deaf she is always included in as many activities as possible given her disabilities. The carers are always welcoming and pleasant and speaking to other residents who are more alert than my mother they all tell me the staff are caring and lovely."
Diane E
carehome.co.uk rating: 4.58 out of 5
"Brampton View have always shown care and consideration to my dad. The nursing staff have always treated him with great care and the care staff treat him like family, which is great to know that he is in safe hands. Everyone in the home is lovely and I recommend Brampton View Care Home."
C O
carehome.co.uk rating: 5 out of 5
"I recently spent 2 weeks at Brampton View and found it to be a very pleasant stay. All the staff were helpful. Friendly and caring nothing was too much trouble."
Frank S
carehome.co.uk rating: 4.75 out of 5
"My Mum has been at Brampton View for nearly 2 years. When she arrived she had been in hospital for 4 months but since that time her health and general outlook has improved considerably and she feels Brampton is now her home. The Staff are always patient, understanding and friendly and Mum thinks of them as her friends. Any issues that the Home had a while ago have now been fully overcome, and I feel content that Mum is safe and well looked after."
Hugh R
carehome.co.uk rating: 4.92 out of 5
"My father recently had a "grant a wish" fulfilled which turned out to be a fantastic experience for him. His last job was at Churches shoe factory where he went to train new staff to do welt sewing. He retired at the age of 70 and missed his shoe making days. Brampton View arranged for a visit from Churches and they duly did a wonderful presentation to my Dad and other residents. They explained the history of how Northampton became the shoe making capital. There was a range of shoes currently being manufactured, together with examples of all the different skins used. This included a pair of crocodile shoes which retail at £3000, which had been made by a man whom my Dad had trained, what a proud moment. After the presentation, everyone enjoyed tea and cakes, each individual cake had a Churches shoe on top made from rice paper, all organised by the wonderful activities team at Brampton View. It was a truly splendid afternoon for my Dad, as well as the other residents."
Patricia S
carehome.co.uk rating: 5 out of 5
"Mother moved to Brampton View about 6 weeks ago having spent 16 weeks in hospital. The care she has received has been brilliant, she has become more animated and with the physio team has started to improve her mobility and walking. She has really taken to the carers who treat her like a family member. She is really enjoying being in Brampton."
Mike T
carehome.co.uk rating: 4 out of 5
"My mother has been in residential care in Brampton View for almost 6 years. For all of that time she has been cared for extremely well. Her room is comfortable, clean and very well maintained and the standard of care is excellent. The staff are uniformly friendly and caring and always call the residents by name - never 'dear'. The residents are always treated with great respect. The standard of food is fair and could be improved, but new caterers are being appointed very shortly so this will hopefully change in the near future. There was a dip in standards at the end of 2014 into early 2015 and this followed a change of management and coincided with a poor CQC report. Since then a further new manager has been appointed and the level of service has noticeably improved and it is back to where it should be. Communication with relatives is much improved and there has been a recent improvement in the standard of activities under the new manager."
Keith
carehome.co.uk rating: 4.67 out of 5
"Having visited my mother each day for the past week, I find her well looked after. She is always dressed well and always very clean. She is sometimes slow in finishing her meals but she always is allowed the necessary time she needs. The activities at this home are designed to interest and challenge the residents. Time is always taken to respect the special needs of each resident."
Bruce K
carehome.co.uk rating: 5 out of 5
"We would like to comment on the variety presentation and quality of the food. All meals are fresh and well presented. My nan has a very poor eater and variable with her dementia. Since arriving at Brampton View her appetite has improved. The portion sizes are perfect and the selection is fantastic."
Gemma K
carehome.co.uk rating: 5 out of 5
"From the first enquiry in November 2015, a no hassle approach till we finally made our decision about my mother just before Christmas 2015 after the local Social Services wanted to send my mother home. All staff very friendly and approachable. When we finally decided on this care home after my mother visited it, everything was done quickly and efficiently, far different from the rehabilitation unit she had come from who wanted to send her home. We managed to put some of my mother's small personal items in the room over Christmas until we could sort out Mum's flat, maintenance were able to put pictures up and check lights/clocks we took in efficiently."
Neil F
carehome.co.uk rating: 4.33 out of 5
"This is a first class but pricey home. All the staff are marvellous and there is very little turnover of staff. This means residents get used to their carers and respond accordingly. Activities are numerous and various and never dull. Everyone from housekeeping up to the manager is friendly and always greet you with a cheery smile."
John W
carehome.co.uk rating: 4.17 out of 5
"In general, the caring staff on the nursing floor are excellent. The problem is that, on many occasions, due to absenteeism there is not enough staff to carry out the duties efficiently and in a timely manner which results in lateness in getting people up, showering and giving them breakfast. This has a knock on effect causing long delays in responding to individual call bells being pressed. With regards to the food, the management keep talking about fine dining but the food leaves much to be desired, it is good quality food spoilt by overcooking then being left in a warming cabinet far too long before being served."
Philip C
carehome.co.uk rating: 3.5 out of 5
"My father was in the Dementia Wing here for approx. 18 months, latterly also probably having cancer. The staff of this wing have been excellent - caring, developing personal relationships with my dad and the whole family. I felt they knew and respected him. His physical, personal, emotional needs were identified and addressed. He was also offered and supported to participate in activities. He died in November and again he and us were treated with the utmost care and compassion during the weekend of his death. We (and he) were given choices regarding his life here and his death. Some staff attended the funeral."
C G
carehome.co.uk rating: 3.83 out of 5
"A very pleasant care home in rural surroundings. Both the manager and staff appear to really care about the residents and show extreme kindness and understanding at all times. They have an extensive social programme which many residents enjoy. The food is very good with ample choice. Visitors are made welcome and all areas of the building are clean, tidy and free from unpleasant odour."
Barry S
carehome.co.uk rating: 4.27 out of 5
"I am a resident at Brampton View and always enjoyed it here. Very good activities and staff very friendly."
E C
carehome.co.uk rating: 4.08 out of 5
"Staff very caring, very helpful and kept me fully informed of my mothers condition. I would recommend Brampton View to anyone."
P K
carehome.co.uk rating: 4.5 out of 5
"My mother is being treated with loving care by wonderful staff. The staff and doctor are totally professional."
Ian H
carehome.co.uk rating: 4.75 out of 5
"My mum has been a resident at Brampton View Care Home since June 2018. Her care has been excellent and the carers are very patient with her as her dementia sometimes can be quite difficult and won't eat. The staff show great patience and nothing is too much trouble making food that she will eat. The care home manager and staff on the nursing unit are excellent."
Pam D
carehome.co.uk rating: 5 out of 5
"After much soul searching I came to the decision to place my husband into full time residential care. I was extremely sceptical about the care he would receive, but I am very pleased to say, he is happy and settled and I feel a huge weight has been lifted off my shoulders and I have complete confidence in the care he receives at Brampton View."
Vikki C
carehome.co.uk rating: 4.17 out of 5
"Excellent care home. Happy environment, peaceful ambience, organised activities with real enthusiasm to encourage participation. This home allowed my 91 year old mother to 'find' herself again, it was a real tonic for her and she cannot wait to come again for another 'respite' holiday as a non nursing resident."
J S
carehome.co.uk rating: 5 out of 5
"Respite care was booked for 7 days, collected husband after 3 days. Food disgusting and lack of staff."
J B
carehome.co.uk rating: 2.25 out of 5
"I have found that Brampton View care home is providing the best care possible for my mother who is on the nursing floor. The staff are providing for her needs in a professional and caring way. All sections of staff from nursing, housekeeping and maintenance are polite and friendly. The reception team are welcoming and helpful. My family and I wish to convey our sincere thanks for the support Brampton view is providing for us and our mother at a very difficult time. Thank you."
Y G
carehome.co.uk rating: 5 out of 5
"Following a difficult year with close bereavement, failing health and appalling neglect in a care home in another part of the country, we moved my mother to be closer to us. The administrative team, carers and nurses are enabling my mother to be more fully herself. She has settled extremely well; as a family, we are delighted and relieved by the compassion, respect, good humour, practical support and kindness she receives and we experience when we visit. The atmosphere is "home from home". We unreservedly recommend this care home to everyone we speak to."
L J
carehome.co.uk rating: 4.25 out of 5
"Made to feel very welcome. Staff very attentive to my wife's needs. Management very keen to ensure a happy stay."
Rodney G
carehome.co.uk rating: 4.25 out of 5
"Very happy with mums care and attention. Extremely well looked after. She's adapted well to life in care home and looks 10 years younger."
T H
carehome.co.uk rating: 5 out of 5
"To see human kindness in full force, Brampton View is the place. Residents are treated as human beings, spoken to with respect and cared for as if one of the family, smiles and warmth are in abundance and nothing is too much trouble. All the staff, from maintenance through to management and nursing were extremely pleasant and welcoming, they knew my mother by name and showed dedication to their work that left me in total awe and admiration for them. Thank you, doesn't cover the gratitude I have for the existence of the home and its people."
K D
carehome.co.uk rating: 4.42 out of 5
"Everyone is so kind and helpful. Mum is treated with dignity and respect. Room is cleaned regularly and is lovely with good views. Cannot fault the manager and her dedication."
Jill H
carehome.co.uk rating: 4.5 out of 5
"Every member of care staff has been more than amazing while my mum has been here. I would personally love to thank everyone for their care and support right down to the cleaners who always say hello! Couldn't of wished for a better care home for my mum to spend her final years. Thank you to everyone involved in my mums care."
Sophie W
carehome.co.uk rating: 5 out of 5
"Staff were very helpful and friendly. My Mothers bedroom was clean and well lit, and the food she said was tasty and filling. Unfortunately, her toilet seat broke on the third day and was replaced on the second time of asking, with a framed toilet seat which was better as it enabled her more stability when sitting down. I was very unhappy with the wasp issue that was reported on the Sunday 15th October. The maintenance man treated it with a wasp/fly killer spray I think but it did not work. This issue continued over the next week or so till on the Wednesday 25th October, the day before my Mother was leaving her respite stay it was decided to get a pest control company in to get rid of the wasp nest outside of my Mothers bedroom window. On a few of my visits, I made my Mother and myself a tea from the kitchen and I was very disappointed/disgusted with the cleanliness of the kitchen. I also noted when I left later in the evenings, there was no one manning reception, any one could have walked in or out."
Ian C
carehome.co.uk rating: 3.33 out of 5
"The care my mother has received has been exemplary with everyone going the "extra mile" to give her the best quality of life possible."
J B
carehome.co.uk rating: 4.17 out of 5
"Brampton View Northampton provided a compassionate and caring environment for my mum at a very sad time within her life. They gave me the peace of mind that my mum was being cared for and was safe. The staff all worked to make mums stay happy. Staff would make mum a cup of coffee which she really loved. Happily mum is well enough to move to be closer to myself but I would certainly consider this home if needed in the future. The grounds are also peaceful and calming and mum loved walking in them."
Christine G
carehome.co.uk rating: 5 out of 5
"My father is in the dementia unit he has a lot of problems which have been handled with care. I am kept fully informed by phone regarding father and his needs. They have supported and reassured me as well through the difficulties. My mother is in the residential area and again good support is given to her. She is allowed as much independence as she wants only stepping in when more help is required."
L G L
carehome.co.uk rating: 4.58 out of 5
"Lovely, light airy building/rooms. Staff extremely helpful and friendly. Cannot fault the care and attention my mum received. Some of the meals were disappointing and my mum was not able to eat them."
J G
carehome.co.uk rating: 4.42 out of 5
"I was initially impressed by the attitude and patience of the manager, who listened to my reasons why I wanted my wife to become a resident at Brampton View, and who arranged admittance very quickly. Her calm, pleasant efficient manner is reflected to a great degree by the staff who care for the residents, who are treated like an extended family. They also make time to listen to visitors comments and act upon them, where appropriate. Brampton View is an impressive, modern purpose built building, but I find the management and staff impressive."
Gordon H
carehome.co.uk rating: 5 out of 5
"Excellent!!"
Marcus P
carehome.co.uk rating: 4.75 out of 5
"My mother has benefited greatly from her stay here at Brampton View Residential Home. She has become more sociable, gained weight and has become more lucid. I'm extremely happy with my mother's improvement in health and well being."
Martyn R
carehome.co.uk rating: 4.5 out of 5
"My wife has MS and has been in the home for over 6 years and has received nothing but exemplary care."
Charles H
carehome.co.uk rating: 5 out of 5
"This home is beautiful and I have no faults. Would come back anytime and be pleased to return. I've met some wonderful people."
Dorothy H
carehome.co.uk rating: 5 out of 5
"The care staff are friendly, kind and courteous, showing commendable patience and sympathy in dealing with residents. The organisation of backup services leaves a lot to be desired. In particular, the food is of variable quality in its preparation and kind for people having difficulty in feeding themselves. The laundry service is poor. Items get lost or mislaid with alarming regularity eg., 4 cardigans lost in 2 years."
Arthur H
carehome.co.uk rating: 3.5 out of 5
"On arrival for the stay, Dad was well received and catered for from day one. All of the stay was made easy by the neverending excellence of the dedicated staff (nursing, carers, cleaner, maintenance and management). There was never, on any occasion, that anything was too much to make his stay as comfortable and enjoyable as possible."
Sally & Bob
carehome.co.uk rating: 5 out of 5
"From the moment my mother went into Brampton View, she saw it as her home. The staff were attentive and caring, making life better for her. When she needed to go into hospital the staff genuinely worried about her and were relieved to see her back, to see her smile to them again. Mum's health was always monitored, her weight checked and a doctor always on hand to help when required, resulting in comfort for her and her eight-year stay is a testament to her care. I would unreservedly recommend Brampton View to anyone looking for a care home."
Michael S
carehome.co.uk rating: 5 out of 5
"As Dad lives with me, and has done for nearly 3 years now, it is important for myself and husband to have holidays during the year. Dad has been in respite about six times, and each time he has been really settled and happy to return, in fact, he really enjoys the staff interactions, kindness and respect and I have always felt at ease leaving him in their care, which means I get a proper, relaxing holiday."
D L
carehome.co.uk rating: 4.42 out of 5
"My Dad was only with you for three months, but during that time he felt very much at home. It could have been a difficult transition for a 90-year-old, but everyone, carers and admin were superb in helping him settle in. He was very fond of the carers who were always kind and generous with their time. We were kept informed regularly and always consulted about anything of importance. It was reassuring for us to know we had made the right decision for him in this critically important last chapter of his life."
Jennifer H
carehome.co.uk rating: 4.83 out of 5
"My mother suffered a heart attack in October 2017. We needed a suitable respite home for her recovery. We chose Brampton View Care Home. Since she was admitted there, I cannot thank the staff enough for their care. From cleaners to management - the service has been excellent. The facilities and nursing care have helped her through this difficult period."
Stephen C
carehome.co.uk rating: 4.67 out of 5
"The staff are so friendly and helpful and I would recommend the care home to anybody. Thanks to all who have looked after mum."
Litsa T
carehome.co.uk rating: 5 out of 5
"My mother passed away at Brampton View Care Home on 2nd January the love and care she received in the 16 months she was there was amazing. All the staff were so lovely to me and my family. I will never be able to thank them enough. If you are looking for a care home for a loved one then Brampton View Care Home is the one you could not find better."
Denise A
carehome.co.uk rating: 4.75 out of 5
"My sister has been a resident of the care home for the past 2 years and has been very well looked after. The staff are very caring and keep us informed of sickness and any changes in her health. I would recommend this care home to anyone else."
Alan
carehome.co.uk rating: 4.83 out of 5

Read our brochure 'Life in our home. Providing care through coronavirus' for more information on how we're here to help you and your loved one.

Read brochure
Food & Nutrition
Activities & Events
Care & Facilities
What happens now?
Are you ready to discuss your individual care requirements? Pick up the phone and talk to us, book a visit to our care home or come and take a look around our facilities.
Care enquiries
New care enquiry phone lines are open 8am - 8pm
01604 321510
All other calls
Our fees and contract
We want to be as transparent as possible about how we charge for the different services we provide as well as what's included in our contract. Please click the links below to find out more about our fees and contract.
View typical fees
View Our Contract
Useful downloads
Here to help you make the right decision about your care requirements.
48431