What our families say: Badgeworth Court Care Home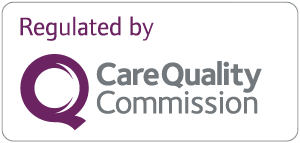 "Since it is not possible for me to visit, as I live in another country, my only contact is by phone and email. All the staff are very professional, courteous, and kind. It is so nice to get emails with photos of what my brother is doing. Thank you for all your kind care for all the residents."
R S
carehome.co.uk rating: 4.83 out of 5
"Amazing end of life care, all the staff supported my Mum through this difficult time. The staff cared so well for Dad, they made sure he was as comfortable as possible and so many little touches like they always combed his hair after his personal care. My Mum's photo was always positioned where he could see it. He would have the music he loved playing in his room. My Mum was able to visit the last few days which she was so grateful for. After his passing, my Mum visited and the staff had put his blanket over him which had our family photos on, this really pleased my Mum and was such a lovely touch. Thanks for the amazing care you all gave to Dad throughout his time with you. It was so hard being unable to visit due to C19, but the daily Skype and using the visiting suite helped and knowing you all care about him, put our minds at rest. The staff are so friendly and would always take time for a chat with us, or a wave or smile if they were busy with other residents."
Claire F
carehome.co.uk rating: 4.83 out of 5
"From my visits to see Dad at Badgeworth Court, it is clear that the team in all departments at the home are friendly and take a real interest in supporting their residents. The activities team are always looking at what can be done to help spark the resident's interest and have previously asked me for photos etc to use at the men's club and for general activities. This all helps to help spark memories such as cars and cycling which Dad always loved to be involved with. It's comforting to know that your loved one is being cared for, especially at a time under lock-down when visits have to be restricted. The home introduced a safe indoor visiting environment and also offer family Skype calls. Sadly Dad's attention span is short so this style of visits don't always work too well. The fact that we can still see him remotely or through a perspex screen though is really appreciated and we're looking forward to warmer weather and the opportunity to meet him in the lovely gardens again."
Mary L
carehome.co.uk rating: 4.67 out of 5
"Since coming to this care home last year I have been impressed by many things here. My room is lovely and all the staff and carers are so kind and nothing is too much to ask of them. Since the pandemic started and the dreadful winter weather followed, everyone has helped to keep all of our spirits up! The vaccination programme was very well organised for which I am very grateful."
B O
carehome.co.uk rating: 4.92 out of 5
"My mum moved here after a fall and a spell in hospital last summer. I am very happy with the care she receives. The carers are lovely to Mum and the nurses and manager responsive to enquiries and any concerns. Covid has limited Mum's options as has everyone else's but the visits and Skype calls are welcomed. The staff make every effort to accommodate these. Mum has a lovely room looking out on a patio area and enjoys watching the birds and squirrels who come to visit her bird table. Hopefully, she can engage with other residents and activities more when Covid restrictions are lifted. In the current circumstances, we as a family are satisfied that she is safe and well cared for."
Jane H
carehome.co.uk rating: 3.75 out of 5
"Management and staff should be complimented on their dedication and hard work through these difficult days to maintain an efficient home."
Charles H
carehome.co.uk rating: 4.5 out of 5
"Badgeworth Court has been amazing, not just over Covid issues but always have been wonderful with my brother. They go above and beyond good care! They really do not only look after my brother really well but show great personal care for him and his needs. I can relax and know that even when I can't see him they will be caring for him to the highest level. Wonderful kind, thoughtful and exceptional staff team who seem happy together and support each other. I cannot praise them enough!!!"
Cora L
carehome.co.uk rating: 5 out of 5
"I/we can't fault the care my mother has received. The staff is so patient with her and her needs. The food choice and quality is excellent. On her birthday it was lovely to have lunch with her (three courses) in a special dining room decorated for her birthday with family members able to attend. The gardens around the care home are beautiful. The nursing, administration, and management team are very caring and always available. All in all, I would recommend Badgeworth Court."
S I
carehome.co.uk rating: 4.83 out of 5
"I have been in this care home since last February and would like to tell you how good it is! The accommodation is lovely, surrounded by well-kept gardens. Staff is wonderful, treat me with respect, and are always ready to help, whenever needed. They have been so good during lockdown - keeping us safe and lifting our spirits when we cannot have visitors, etc. The food is very varied for choice and served with consideration for all residents!"
B M
carehome.co.uk rating: 4.83 out of 5
"Both my parents are in the care home (my mother for seven months, my father for five). From the start, I have been very impressed by the management, care, and consideration given to residents and the high professional standards. Very impressed!"
Michael H
carehome.co.uk rating: 4.83 out of 5
"The staff at Badgeworth Court are dedicated to caring for the residents. The level of care and support my father has received, particularly during the very challenging times of the pandemic, has been first class. Communication from the home's management has been regular and clear and the use of video calls has been invaluable to keeping in touch whilst unable to visit in person."
Neil M
carehome.co.uk rating: 4.08 out of 5
"Barchester Badgeworth Court Care Centre is set in beautiful surroundings with lovely rooms and cuisine. The staff are particularly caring and go to great lengths to provide individualised care and entertainment. Nothing seems to be too much trouble and the home has a friendly atmosphere. The management team is very accommodating and approachable. Good communication and their handling of the COVID-019 pandemic is commendable."
L H
carehome.co.uk rating: 5 out of 5
"I am a private carer for a 93-year-old lady who fancied a change of scenery, and a change from day to day home life. Badgeworth was at the top of our list for a short four-week stay for some rest bite. The care my client received during her stay was fantastic. The staff and carers here were very friendly, they went above and beyond to make sure her stay was enjoyable. Great daily activities, beautiful grounds, and a fabulous variety food menu. I will definitely recommend this outstanding place to other people."
Hayley S
carehome.co.uk rating: 4.83 out of 5
"Both my grandparents are now residing together at Badgeworth Court and as a family we cannot thank the home enough for their care and kindness. The staff are very friendly and nothing is too much trouble. My grandparents recently celebrated their 69th wedding anniversary during the lockdown and despite us being unable to share this precious moment with them the team at Badgeworth made sure the anniversary didn't go by without a celebration and shared the amazing pictures with the family. It's those little things that create lasting memories and what make Badgeworth such a special place."
Katie M
carehome.co.uk rating: 5 out of 5
"Since a change of management a little while ago, it has become a very impressive place in every way, run with efficiency, kindness and humanity. That has made such a difference to my peace of mind in being separated from my mother during the Covid-19 pandemic. I am grateful too for the time and effort the activities manager put into making it possible for me to have my first video call with my mother when I am a novice. Nothing was too much trouble - a hallmark of the home in general."
Katie M
carehome.co.uk rating: 4.92 out of 5
"Badgeworth Court is a lovely care home in beautiful gardens. The nursing and care team are like a family. They all treat my mum with respect and dignity. My mum settled really well into Badgeworth Court. The manager is extremely efficient and always makes time to talk to us. The facilities are great and my mum loved the visit by the therapy dog and baby owl."
M N
carehome.co.uk rating: 5 out of 5
"Staff and management are excellent. You can drop in any time day or night unannounced and the staff always treat residents in a friendly and professional manner, even when they may be in the next room and are unaware you are around, which is reassuring, and they have enough staff to ensure a good and safe level of care is offered at all times with a friendly atmosphere amongst the staff and no obvious tensions. Staff and management go out of their way to accommodate residents preferences even when they lack capacity and the chef will make a special effort to adjust the menu to suit. My mother has been at Badgeworth now for some 6 and a half years with severe dementia and whilst she expressed a wish not to go into a care home before she lacked capacity and things at home became too difficult, even with professional care, she actually settled in at Badgeworth very well and was much happier than she had been in her own home."
Tony
carehome.co.uk rating: 4.67 out of 5
"Rooms that are homely, country views and wildlife to watch by the door or garden. Staff are pleasant, friendly, helpful and hard working."
C R
carehome.co.uk rating: 4.58 out of 5
"Dad is having end of life care for renal failure. The staff here are amazing and are always so cheerful and helpful. Dad loves the food and they are taking such good care of him. Could not wish for anything better in these difficult circumstances."
T S
carehome.co.uk rating: 5 out of 5
"What a lovely homely place with lovely smiley staff. I have already picked my room for the future. I went to the Christmas Fayre which was very good I had a look around and met some of the residents and was touched by the way the staff interacted with the residents. Would definitely recommend this place."
Jackie R
carehome.co.uk rating: 4.17 out of 5
"I found premises and staff excellent in all respects, with no complaints whatsoever. A high standard is set and maintained."
C H
carehome.co.uk rating: 4.83 out of 5
"Friendly, helpful staff who really care about the resident's needs. Residents are treated as individuals, with care and dignity. The food always looks lovely. There are different activities throughout the day which the residents enjoy. The Manager is always happy to talk to you and she is very friendly. You see her walking about the units every day speaking with residents, their family and staff."
C F
carehome.co.uk rating: 4.92 out of 5
"My daughter and myself had already visited Badgeworth Court and decided this home was the best place for my husband's first respite care in the Cheltenham area. He has dementia and went from hospital to Badgeworth for respite. In the home, there was an air of calm and everyone working there was very happy, friendly and caring. The residents were relaxed, happy and well looked after. I also saw them engaged in different activities on my visits. I was impressed by the monitoring day and night. I have seen the manager walking around the home after 9pm on several occasions. She and her deputy contacted us regularly for feedback. The unit manager and senior carers are very professional and passionate about their job. Each member of staff knew where everyone was and if someone was in their room at meal times they made sure they returned to the lounge/diner for food and drinks. The interaction between staff and residents was amazing. My daughter and myself would definitely want my husband to return here."
Chris R
carehome.co.uk rating: 5 out of 5
"The care and kindness at Badgeworth Court is second to none. From the management to the nursing to the carers, you would be hard-pressed to find better. Nothing is too much trouble for them. There is no problem for me to stay when my wife is ill, always offered a tea or coffee. Very professional, exceptionally clean and tidy. Beautifully kept gardens. Absolutely wonderful - 10 stars."
G C
carehome.co.uk rating: 5 out of 5
"Can't fault them - this says it all."
Esme J
carehome.co.uk rating: 5 out of 5
"Since Mum has been in Badgeworth she no longer gets urine infections/skin tears. She has started eating better, put on weight, is more stimulated with activities. She loves the staff who are so friendly and caring and helpful. Never rude or moaning, always listen to any problems or issues and sort it out immediately. The meals are wonderful, Mum has a fantastic choice. She has her hair done every Thursday. Staff are aware of Mum needing to rest on her bed as he ankles swell. They know to cut up her food. They know Mum likes to have a banter with them. All staff, kitchen, housekeeping, care staff all really care. The home is clean and tidy with fantastic views and a lovely garden outside. They have a minibus to take out service users on trips out. Mum no longer has falls. She has settled so well at Badgeworth which enables me to sleep at night knowing she is safe. We are informed if Mum is being seen by a social worker or mental health nurse. We are now also emailed by Badgeworth for activities that we can attend."
Barbara H
carehome.co.uk rating: 5 out of 5
"Badgeworth Court Care Home is set in delightful grounds and is an oasis of care and rest for the residents. It is expertly run by a very pro-active manager who has improved the structure of the home significantly since her appointment. Her attention to detail, expertise in nursing care and readiness to speak to resident's relatives in commendable. All her staff are now putting into practice a lot of her ideas and they too are to be praised for their increased efforts to provide first-class care. They all work tremendously hard and are all very friendly and helpful. Full marks to the general manager and her staff for providing a safe and happy environment for their residents."
David B
carehome.co.uk rating: 4.42 out of 5
"Staff and amenities seem of a high standard, with staff being both pleasant and helpful. In general, a very good atmosphere and excellent environment for residents (this applies specifically to Selwyn Paine ward, but I'm sure the others compare favourably."
Richard S
carehome.co.uk rating: 4.42 out of 5
"Needed to find a placement for my 87-year-old Brother. In our review of local possibilities, we included Badgeworth Court, which had been recommended by some friends and was near his home. We are pleased to say that we selected Badgeworth Court, which is in a lovely setting between Cheltenham and Gloucester. The staff and management are all open, friendly and always very helpful. The home is well kept, clean and tidy. Care and training are at a high standard. I am always kept in touch with any issues that may arise. With the help of the staff, my brother has both settled in well and has made some good progress since being at Badgeworth Court. I would highly recommend you include this care home on a list of possibilities."
Victor R
carehome.co.uk rating: 4.33 out of 5
"My wife has been a resident of Badgeworth since 4th May 2014 and in that time there has been four appointed managers and two or three temporary placements. It is only now that we have a manager to match the original incumbent. I have total confidence that my wife's specific health issues related to vascular dementia are being met by the nursing staff. In the past, from 2016 to the appointment of the current manager it was extremely difficult to get continuous, quality nursing care, particularly due to the lack of health care records being updated and the amount of agency nursing staff not having clarity of my wife's medicine needs and application. Now, I note the impact on my wife, POSITIVE. There is still a person there."
Vic G
carehome.co.uk rating: 4.45 out of 5
"On the whole, lots of lovely staff and manager trying to meet the needs of my sister who suffered a severe stroke. She is very happy here. Much improved over this last year."
Martina M
carehome.co.uk rating: 3.92 out of 5
"I cannot commend Badgeworth Court highly enough. My parents are both residents here. Sadly my mum passed away earlier this week. The staff were so supportive, compassionate and very committed both to caring for mum in her last few days but ensuring my dad was supported too. As their daughter, I was regularly kept informed of mum's condition and involved closely with any changes in her care plan. All staff, from kitchen, housekeeping, care staff and management were so caring and made such a big difference to this whole wearing, harrowing period. I could not have asked for more and if I had, I know they would have done anything to accommodate the family's wishes."
Gill M
carehome.co.uk rating: 4.75 out of 5
"I visit my grandparents regularly here, they are both residents. Sadly Grandma passed away this week. She was ill for a few weeks before this. During this whole period, all staff and management have been wonderful. They supported ALL of my family and were extremely respectful of the trauma that we were going through. This standard continues now my Grandma has passed, the concern and attention given to my Grandad and my Mum is extremely appreciated."
Daisy M
carehome.co.uk rating: 4.75 out of 5
"My mother has been in this care home for almost six months. After a very bad fall and a five-week stay in hospital, the family were left with no choice but to find a suitable care home. She was very poorly and could not communicate very well. The care here has been excellent and she is a different person. The carers are so friendly and dedicated and will go out of their way to make sure the residents are happy and cared for. We have never regretted our decision in choosing this care home."
Sally J
carehome.co.uk rating: 4.83 out of 5
"My mother-in-law was 'admitted' after several incidents put her into big a risk to be left at home. She is very happy here. Keeps saying how lovely the carers are, how beautiful the building is, fantastic food. She is a trying resident as she needs lots of one-to-one care. But the carers are really working her out and are doing their best. After 2 hard months, she is now showing signs of really settling in - remembering her room and toilet for example."
Sophie B
carehome.co.uk rating: 4.83 out of 5
"My mother has been at Badgeworth for two years now and enjoys the rural aspect of the home. The current management has made great improvements and raised the standards. The staff are all very caring, supportive and friendly to my mother and all visitors."
Andrew G J
carehome.co.uk rating: 5 out of 5
"Dad came into Badgeworth after a pretty traumatic time in hospital. We told him he was being moved to a hotel - and he really believes it! Mum is still in their bungalow but visits daily and has become much of a fixture at Badgeworth too. So much so that we held Mum and Dad's 70th Wedding anniversary celebration in the lounge. The staff were amazing and my parents had the best time! We can't fault the environment or the staff and would highly recommend Badgeworth Court to anyone."
Glynis M
carehome.co.uk rating: 4.75 out of 5
"My dad moved to Badgeworth Court 5 weeks ago. He has terminal cancer and the decision to move him to a nursing home from the hospice was a very hard one. My dad struggled with the move and refused all support. I asked to meet with staff to discuss this, and expressed the importance of my dad maintaining his independence. The staff really respected this and worked with us as a family. They even arranged for us to watch the Super Bowl in the lounge until 2 am and provided snacks and a Canadian flag in honour of my dad! My dad's health has since declined significantly, and I am at the home on a daily basis. The staff have been very considerate and made us feel very welcome. This includes giving us full use of the kitchen and communal rooms, bringing cups of tea and cake and providing emotional support. The only recommendation I have is it would be good if less notice could be given to order to eat with a resident, as visitors don't always know plans a week in advance."
Jennifer F
carehome.co.uk rating: 4.83 out of 5
"Having been a regular visitor for the last 18 months I have nothing but praise for Badgeworth Court Care Centre. The staff don't mind helping to sort out anything for you and there is always something happening for the residents. The food is outstanding and with a good variety of choice. The head chef is always approachable. I would recommend Badgeworth Court to anyone."
Kerwin W
carehome.co.uk rating: 5 out of 5
"Just to say a big thank you to everyone at Badgewoth Court Care Centre for the perfect Christmas lunch today. My mum and I had a wonderful time with my Nan. We were served by the General Manager. My nan has been in the home for over two months now. The staff are so kind and helpful. The carers are always available and happy to help. A big thank you to all the catering staff (lovely food) and to the nurses, just amazing, 120%. Also to housekeeping and the ladies who did the laundry. Thank you to all of you! Cannot expect any better service from anywhere else."
Michelle J
carehome.co.uk rating: 5 out of 5
"I visited my grandma in Badgeworth Court Care Centre today. This is the first time I have ever been into a care home. It looked and felt like a five start hotel. The residents had their Christmas dinner in a restaurant like dining room. My grandmother seemed much happier. She was over the moon when the staff delivered her presents to her table. The staff all dressed up in Christmas costumes and they were very busy but happy. The home was full of joy. I am amazed to see so many families sharing lunch with their love ones. The traditional Christmas menu brought so many memories of past happy times."
Paul C
carehome.co.uk rating: 4.58 out of 5
"It is the most wonderful time of the year! I had a great time with my mother today at Badgeworth Court Care Centre. I would like to thank each of the staff from the receptionist, housekeeping, catering to Carers, nurses, managers and maintenance. My mother is very very happy with you. Thank you very much for looking after her so well."
Christiana P
carehome.co.uk rating: 5 out of 5
"My mother has lived at Badgeworth Court for several years and is happy and settled and I can tell that she feels safe and at home. All the staff across the home are friendly, cheerful and warm in their care of my mum and she responds in a way that shows that she is cared about not just cared for."
L D
carehome.co.uk rating: 4.64 out of 5
"The care given to my Grandma during her two years at Badgeworth has been amazing. Staff show nothing but respect and compassion while protecting her dignity. She is always clean and very well attended. Each member of the team is so friendly and approachable. The facilities are excellent."
Y M
carehome.co.uk rating: 5 out of 5
"I have been visiting my pal for a year. He is very happy and is well looked after. The staff are very kind and helpful."
Gordon M
carehome.co.uk rating: 4.83 out of 5
"The care and attention given is first class and all the staff are so friendly and happy. Nothing is too much trouble."
Allison R
carehome.co.uk rating: 4.17 out of 5
"My brother has always been well cared for at the home over the last seven years. There was a brief period when a temporary manager covered after the permanent manager left, when I was concerned that my brother's care plan was not implemented. I now feel that he is physically and emotionally really well cared for and the communication with/of the home has greatly improved. At weekends there seems to be less staff around and therefore less support of my brother."
Cora L
carehome.co.uk rating: 4.91 out of 5
"My aunt has been in the home for 3 years. I am always very impressed with staff, cleanliness and efficiency. I took my two friends to visit the home last week, they were amazed to see such a beautiful home and the residents being looked after by such dedicated and genuinely caring people."
Jane C
carehome.co.uk rating: 5 out of 5
"Upon arrival at Badgeworth Court our uncle's quality of life has improved and continues to improve. This is due to the quality of care and professionalism of ALL members of staff. Before his care started, we were constantly worried for his well being and safety. Badgeworth Court's care has also now enabled us to visit him as a relative and friend."
Jeff W
carehome.co.uk rating: 4.67 out of 5
"I am just here for two weeks R&R after a spell in hospital and really can't fault the place. All the staff - from the manager down and not forgetting the chef and maintenance manager - are friendly, dedicated and super efficient. The facilities and environment are perfect."
Emmanuel E
carehome.co.uk rating: 5 out of 5
"Mum is at Badgeworth Court Care Centre for 4 weeks respite. She settled very quickly. The staff are wonderful. She loves the food and the activities and her room is lovely (clean, comfortable and wonderful view!). I cannot recommend Badgerworth Court highly enough."
D G
carehome.co.uk rating: 4.92 out of 5
"The staff, from assessing my mother to homing her, to facilitating moving her to a nicer care home to us was seamless and done in an extremely caring way both to her and her family. They are dementia friendly as well as attentive to nursing needs. My mother had never been in care before and they made her at ease to the point she was incredibly sad to leave and thanked all the staff as she left."
Jennifer Y
carehome.co.uk rating: 4.33 out of 5
"I visited a friend at Badgeworth Court, and I found the place very solemn but with a welcoming atmosphere, staff are very accommodating with a friendly smile, rooms are very clean and spacious, residents are well looked after as I've noticed when I walk around, such a wonderful care home indeed to recommend."
TessieI
carehome.co.uk rating: 4.25 out of 5
"My mum has been living in the home for nearly two years. I could not fault the home in any way. The home is on a beautiful ground with a stunning view. Her room has been kept clean and tidy, personal items are placed according to my mum's wishes. Care staff are so caring and friendly; they make me feel welcome on my visit, update me any changes in her care; they encourage her to walk around the garden, attend indoor and outdoor activities. I could not wish any better care for her."
Christine J
carehome.co.uk rating: 5 out of 5
"Three months ago my father was dying in hospital due to a chest infection. The Doctor told me that he only had a few days to live. Since he moved to Badgeworth, his condition has improved significantly. He is now eating, drinking and starts to sit out with others in the garden. I could not thank the staff enough for their care and kindness. Without them, my father wouldn't be with us any more!"
David D
carehome.co.uk rating: 4.92 out of 5
"The staff are very friendly and competent carers. Rooms are clean and comfortable and the food and refreshments are very good and regular. The facilities are excellent and mum is very happy."
D J
carehome.co.uk rating: 5 out of 5
"Our review was a very constructive and outlined rehabilitation care that the home can offer. All the staff are very approachable and they have my father's best interest at all times. The cleanliness of the home is outstanding and meets all the resident's needs."
S C
carehome.co.uk rating: 5 out of 5
"My wife was first admitted for respite then, palliative care. The room: nicely decorated, clean and tidy. Care staff: Courteous attentive - couldn't do enough for us. Lovely attitude towards their vocation. Nursing staff: communicated needs/information in an understandable way. In her final weeks, my wife was kept comfortable and palliative care/help was sensitive and helpful."
S S
carehome.co.uk rating: 4.36 out of 5
"In early January my mother who was suffering from Alzheimer's disease became ill with pneumonia. The care provided in the home was exemplary. We had said that we didn't want her to go to hospital and this was agreed by the home. She was nursed in her room by qualified nurses, including the rapid response team until her death. Her family was with her for the whole period. She was prescribed medicines in including palliative care medicines but these were not needed. She had a completely peaceful, stress-free death, in familiar surroundings with her family by her side. I was very happy with how things happened."
Clare M
carehome.co.uk rating: 4.25 out of 5
"Badgeworth Court is a lovely care home where my parents have lived for the last year. Throughout this time, despite some temporary issues of staff retention, the standard of care has been very good. In particular, the staff's attitude to the personal requirements of each of my parents is excellent. The quality of food is also high and their overall experience has been very positive."
Neil M
carehome.co.uk rating: 4.17 out of 5
"The staff are always friendly and speak to you."
Joyce M
carehome.co.uk rating: 5 out of 5
"Barchester Badgeworth Court Care Centre provides a wonderful setting for a residential home. All staff are friendly, caring and attentive. They offer good support to relatives and the environment is very 'often' should you have any worries of concerns. Both my parents are residents at Badgeworth and it provides me with great peace of mind that they are being cared for in such a homely and safe way."
G M
carehome.co.uk rating: 4.5 out of 5
"My father, who was diagnosed with Alzheimers, was looked after at home by my mother until his condition worsened and we had to find a nursing home. I cannot speak highly enough of the staff on the Norwood Unit at Badgeworth. It was an emotional time for all the family and we felt hugely supported and confident that all Dad's needs were being met. Everyone was kind, caring and professional. They informed us immediately of changes to Dad's condition and treated him accordingly. In the last days of Dad's life, they were a great comfort to us and treated him with great care and compassion. I think we were very fortunate to have found such a lovely home for Dad and it certainly helped Mum come to terms with losing her husband of 65 years."
Patricia M
carehome.co.uk rating: 5 out of 5
"Out family is delighted with the care mum receives at Badgeworth Court. The staff are consistently kind, caring and treat mum with great care and respect. We are always informed of decisions regarding her medicines and doctors visits. Mum has a lovely room, very nice food and is happy and contented."
Elizabeth L
carehome.co.uk rating: 4.42 out of 5
"My father was a resident at Badgeworth Court Care Centre from February 2016 in their nursing wing. My mother, who has Alzheimer's joined him in April 2016. Their care was so tailored to their needs it was excellent with time being made available for them to spend quality time together. Sadly my father passed away in July. He said that his care had been "too good". He was very content and the staff went the extra mile to ensure this. They helped my mother come to terms with his passing and she is now calm and enjoying the activities and the company. She says "they spoil you here". The family could not have asked for more."
P K
carehome.co.uk rating: 5 out of 5

Read our brochure 'Life in our home. Providing care through coronavirus' for more information on how we're here to help you and your loved one.

Read brochure
Food & Nutrition
Activities & Events
Care & Facilities
What happens now?
Are you ready to discuss your individual care requirements? Pick up the phone and talk to us, book a visit to our care home or come and take a look around our facilities.
Care enquiries
New care enquiry phone lines are open 8am-8pm
01452 401 896
All other calls
Our fees and contract
We want to be as transparent as possible about how we charge for the different services we provide as well as what's included in our contract. Please click the links below to find out more about our fees and contract.
View typical fees
View Our Contract
Useful downloads
Here to help you make the right decision about your care requirements.