What our families say: West Abbey Care Home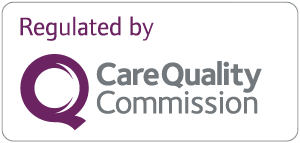 "We came to the care home for a week's respite. From the moment we arrived to the moment we left, the care was exceptional. Nothing was too much trouble for any of the staff. They went above and beyond what was required of them. Although we didn't get involved in the activities, we could see there was plenty going on. We would definitely come back."
D C
carehome.co.uk rating: 4.67 out of 5
"My stay was for respite purposes. The care and support I received from the team were excellent. Nothing was too much trouble, with a willingness to please. There were a few shortfalls regarding the accommodation, which took a while to put right. However, this did not spoil my stay. I would certainly return in the future."
J C
carehome.co.uk rating: 4.58 out of 5
"My mother is a recent resident of the home and whilst she is still not joining in as I would like, she is in her words "very content". For my part, she is clean, tidy, well-fed and in a comfortable environment. The staff without fail are kind and gentle. Her room looks out to the garden which pleases my mum a great deal. The precautions taken against covid are excellent and nothing has been too much trouble."
C V
carehome.co.uk rating: 4.55 out of 5
"Excellent care and support for my mother since she arrived in the home in December. Great attention to detail, all requests and small concerns addressed immediately and fed back. Good communication from the centre to myself. Friendly staff who all show great care and empathy from the moment you come through the door!"
K S
carehome.co.uk rating: 5 out of 5
"I would sadly not recommend West Abbey. The staff do care, they try their best but inadequate training and awareness of the medical needs of my mother-in-law have been below what I would expect of a care home working with patients/clients, with typical needs of dementia patients. They just seem to get something wrong every time we visit. It is rarely a positive experience, whether it be clean hair and hands, (simple stuff), good seating and positioning, recording accurately conversations about medical intervention, or making visiting easy and hassle-free. Disappointing and feeling guilty is how we feel."
Ali C
carehome.co.uk rating: 2.25 out of 5
"Friendly, professional staff who appear to respect the wishes and dignity of residents. Medical needs are upheld, however, some prompting needed regarding some personal care."
P Y
carehome.co.uk rating: 4.36 out of 5
"Sadly my mother passed away peacefully at West Abbey Care Home. I want to thank West Abbey (Barchester) for making the last 3 years of Mum's life the happiest. I am so comforted knowing that Mum was cared for with love, care and compassion all on a professional basis. Thank you to all on the first floor, all office staff, management, cooks, cleaners, laundry, maintenance and so many more. And the floor that Mum was on treated Mum as family, in my eyes, they are not just carers but heroes. Thanks to West Abbey my mum spent the last 3 years of her life full of laughter joy and unconditional care. Thank you all from the bottom of my heart. I will be forever grateful. Thanks all for bringing joy back into my mum's life."
Lorraine M
carehome.co.uk rating: 4.92 out of 5
"I want to record that since my mother has been in West Abbey, since May 2018, firstly for respite care and then residential care, the service given by all staff has been positive and very caring. Recently, my mother fell in her room, and needed hospital care, following an operation, and since she returned, the service and care have been exemplary. In particular, I would praise the receptionists, who have helped me with queries re Skype calls, and now, this week, I have had a bedroom visit, the first time I have been able to touch my mum for over a year, taking in the visits behind glass etc. I cannot fault them at all. Helpful at all times, during these strange COVID restrictions. Well done."
Ann H
carehome.co.uk rating: 4.25 out of 5
"Very helpful and caring staff. I was kept informed of all things to do with mum. She was very anxious due to first time in a care home. She had got to the point she could no longer manage at home. Mum was only there on temp basis until a permanent place could be found close to home. She has now moved to a permanent place, and was upset to leave West Abbey. She was made so welcome and looked after by the staff. She did not want to leave."
Stephen N
carehome.co.uk rating: 4.75 out of 5
"My mum went into West Abbey on 23.12.20 sadly she was only there 5 weeks when she passed away on 1.2.21. The care she received was excellent and I could not have wished for more. The short time she was there she was happy. I would recommend West Abbey to anyone looking for a care home."
J T
carehome.co.uk rating: 4.82 out of 5
"My father had been a resident for the past 18 months and throughout that time he was been continually well looked after by all staff. At times he would have been difficult to take care of but we were impressed by the patience and care shown towards him. He was always clean and appeared to be very happy in himself. The pandemic has been challenging and the care home did everything they realistically could have done to facilitate visits and at the same time maintaining safety. Overall we would have no reservation in recommending this care home to any prospective residents."
Jonathan B
carehome.co.uk rating: 4.5 out of 5
"My mother went to stay at West Abbey in September originally for respite and settled in really well. I was worried about her safety while living alone as she has dementia although she was supported by regular carers, so decided the time had come for her to remain at West Abbey permanently. I cannot fault the care she receives. She looks so much better being looked after 24/7 and I can relax knowing there is always someone available should she need anything. The staff are all very kind, caring and friendly and treat the residents with respect. Yesterday was Mum's 100th birthday and everyone at West Abbey made it very special for her. The chef made her a beautiful cake, she had huge balloons and a great day. I can't thank everyone at West Abbey enough and definitely feel we have found the best place for her to stay."
Lynne B
carehome.co.uk rating: 4.92 out of 5
"I have always found the staff at West Abbey very helpful and caring with regards to my mother who has been at the home since April 2019. They always have her interests at heart, and the home is run by the very professional and caring manager. I must also praise the admin staff, hairdresser and activities organiser who always give above and beyond, which is especially appreciated during these difficult times. Unsung heroes one and all. The home is always clean and tidy, and modernisations make it very modern and stylish."
M G
carehome.co.uk rating: 4.83 out of 5
"We used West Abbey for a respite week (my wife has Alzheimer's) for myself and my Son (also a carer for my wife). From my first contact with the home (by phone), I was most impressed with the attitude of the staff I spoke to. Our follow-up 'interview' with the Manager was very thorough and I was again impressed by her friendly and helpful attitude. In view of the current pandemic, we were relieved to be offered a place for a week, subject to a clear Covid test (which fortunately was negative). All my dealings with the Manager and her staff on reception I could not fault. One receptionist even recognised my voice when I made a call - very impressive. It was also impressive that all the staff we came into contact with always greeted us with a hello and a smile, which always gives you that welcoming feeling. On picking my wife up it was obvious that she had had a good experience and I would have no hesitation in having another respite week in the future. Thank you, West Abbey."
Robin L
carehome.co.uk rating: 4.42 out of 5
"Mum has been a resident for 4 years. Staff are so caring in the Dementia unit not only to mum but to me, mum's sister and my husband. Nothing is too much of a problem where it's a phone call to speak to mum especially in these times or booking a visit. From the minute you arrive at the door are greeted with a smile, hello, how are you, which is genuine. The manager is amazing, she always has a minute for you. Where it's a concern about mum or a how are you today. The Lyde unit has a great team. A big thank you to them all, especially in these strange times. I know mum is in good hands as Dementia is such a nasty disease for mum and for us all to cope with. Love the new pod for visiting in these winter days. Well thought through. Thanks again."
Dawn M
carehome.co.uk rating: 4.58 out of 5
"Staff always very helpful and kind to my husband when staying at West Abbey for 'respite weeks'."
J C
carehome.co.uk rating: 4.17 out of 5
"My review is limited due to the covid19 restrictions on being able to assess the home and facilities, but appearances seem to be very good with excellent staff/resident relationships. The staff are always welcoming, friendly and supportive."
R C
carehome.co.uk rating: 4.73 out of 5
"Staff are helpful, caring and informative. Caring processes are well defined and followed. All staff members that I have been involved with since my mother has been a resident at West Abbey (since June 2019) have been very proactive in providing the best care possible to meet all possible and changing situations/needs. Leadership/management at West Abbey, is in my opinion, excellent."
Peter N
carehome.co.uk rating: 4.42 out of 5
"The management and staff are always available to discuss and support residents and relatives. The support and organisation through the Coronavirus have been superb for residents and visitors to be able to see each other at a very safe distance."
Marjorie G
carehome.co.uk rating: 5 out of 5
"Average nursing care facility, not the worst, but not gold standard. My parents have been in five care homes between them. This facility is expensive but is safe. Communication is poor between the home, residents, and relatives compared with the best I am familiar with. As is entertainment for the residents. However, I know my relative is in a safe place."
J H
carehome.co.uk rating: 2.83 out of 5
"Very recent client. Organising a care home placement is stressful at the best of times. Taking on this task during these unprecedented times was onerous, to say the least. However, the swift and painless process from initial contact to admission was exceptional. I have been impressed by everyone I have had limited personal contact with at West Abbey, from the receptionist to the manager. Visiting is easy to organise but inclement weather means a cancellation. Hoping there are plans to facilitate this better for the winter months."
Lorraine D
carehome.co.uk rating: 4.17 out of 5
"My relative has been at West Abbey for over five years during which time his Care needs have been provided to the highest standards. The management is excellent, the staff extremely friendly and helpful providing a very happy environment for residents. Covid has created many problems but West Abbey were among the first to provide patients and family with Skype facilities so patients were not completely isolated from the outside world. During a family bereavement, they assisted admirably to ensure the resident could attend the funeral, for which he was most grateful. Throughout the past months, our family has been kept informed of "new rules " allowing pre-arranged socially distanced visits allowing a slight return to a "new" normal where patients and family can see and talk to each other."
B C
carehome.co.uk rating: 4.83 out of 5
"Mum has been with West Abbet for over two years, before lockdown, all the staff went to great lengths to ensure that all resident had excellent care. Recently due to closure, it has been very hard, but this month we were allowed our first visit in the grounds to see her. The staff were amazing, professional and hygiene standards, awareness was excellent. We couldn't as for anymore for Mums care, now or in the future."
D J
carehome.co.uk rating: 4.92 out of 5
"Due to COVID, we could not visit the nursing home. We only had phone calls and zoom. Dad was only there for five weeks before his passing. He was very well cared for. The staff were always supportive of my brother and me. We could ring day and night, nothing was too much trouble. I feel very lucky that dad was at West Abbey to spend his final weeks as he was too poorly to be at home. Thank you."
E O
carehome.co.uk rating: 5 out of 5
"Dad was extremely ill over Easter, and the care he received was second to none. Barchester West Abbey, despite the severity of covid19 threat, continued to show compassion, care and dignity to Dad. Even going as far as to cry with me over the phone."
E S
carehome.co.uk rating: 4.67 out of 5
"My father in law was cared for extremely well to the end of his life. The staff communicated very well with us as his family. They consulted us throughout his care when we could not visit due to the COVID-19 pandemic. Their care and sensitivity at this time were exceptional."
Debbie S
carehome.co.uk rating: 4.92 out of 5
"Our daughter has been a resident of West Abbey Care Centre in Yeovil for 21 years. We cannot speak highly enough for the staff. Everyone, from laundry staff, cleaners, carers, nurses and management, for their friendliness, efficiency, and cheerfulness, particularly in the present time when challenged with unprecedented problems. We have always been very happy with all aspects of our daughter's care."
C W
carehome.co.uk rating: 4.9 out of 5
"My Mum had been in the nursing home for nearly four years. The care staff was so good to my Mum, very caring, and always kept in contact when any problems occurred as Mum had very bad dementia. Some of the home has been refurbished to a high standard which brings it up to a modern look. The rooms are comfortable, lovely dining room and day room. Plenty of safe parking and a nice garden. The food is excellent. Pleased I chose this care home for my Mum."
Simon H
carehome.co.uk rating: 4.83 out of 5
"The staff are so friendly and treat you like family. This is right across the board, from entering West Abbey to the Lyde Unit. The Manager is very approachable. The Lyde Unit is amazing. The staff are caring, patient, and friendly and will go out of their way to help, especially at the moment with the lockdown. People are so caring. The staff has gone out of their way so I have been able to still speak to Mum in these times."
D M
carehome.co.uk rating: 4.67 out of 5
"I have had no problems with any queries I have spoken about during the two years that mum has been resident at West Abbey Care Centre. The staff are always courteous, albeit nursing or admin personnel. They are very discreet and treat mum with the dignity I would expect. Manager is always available to answer any queries I may have with reference to mum's ongoing care."
A H
carehome.co.uk rating: 4.33 out of 5
"My father was very happy at West Abbey. He greatly enjoyed the company of all the staff and was happy with the care and support he received from everyone. He was treated as an individual and we felt every member of staff took the time to have a chat and a joke in the two years he was there. We always said we were very lucky to find West Abbey and can't thank them enough for all their care and help."
Sally F
carehome.co.uk rating: 5 out of 5
"From the moment you walked in the door, you were always welcome. Nothing was too much trouble. All of the staff upstairs were amazing, very helpful, very respectful and the care they gave was everything you could ask for. Thank you."
K H
carehome.co.uk rating: 5 out of 5
"Very helpful staff and lovely environment."
Rachael S
carehome.co.uk rating: 5 out of 5
"My mother has been made very welcome. She has been shown considerable kindness since arriving. She has really enjoyed the quality of food provided. The staff are always polite and understanding and have tried to help settle her into her new home."
D B
carehome.co.uk rating: 4.5 out of 5
"Staff brilliant to my mother and really helped me come to terms with my mother going in a home. Thank you very much."
N C
carehome.co.uk rating: 4.83 out of 5
"My aunt has been at West Abbey Care Centre for 21 months now, mostly in the Lyde Unit, due to her Dementia. She is always clean and dressed well. Her general health has improved since she has been a resident due to the excellent care of the staff, who are always caring, respectful and compassionate towards her."
A M
carehome.co.uk rating: 3.92 out of 5
"During my mother's relatively short stay at West Abbey, she was treated with the upmost respect and very best care possible. The staff, without exception, were admirable and could not be faulted. They earned the respect and admiration from my family. They always asked if we wanted refreshments. They kept in constant touch towards the end and were a great comfort to Mum and us. WELL DONE!"
Hazel R
carehome.co.uk rating: 5 out of 5
"In my family's opinion, the care and attention Mum received whilst resident at West Abbey was of an extremely high standard. The staff were friendly and considerate. Her 'end of life' care was carried out with dignity and empathy. The family were shown great understanding and kindness."
P J
carehome.co.uk rating: 5 out of 5
"Stayed at West Abbey for a month, made to feel like a human, the staff are brilliant, I will recommend West Abbey."
A A
carehome.co.uk rating: 4.75 out of 5
"Very happy with Mum's care and welfare - wonderful staff and good food. Gardens and day rooms etc are cozy and welcoming. Visitors are always made welcome. Mum is very happy here, which is the most important thing to us. Many thanks to Abbey Care Centre at West Abbey."
Lorraine M
carehome.co.uk rating: 5 out of 5
"Mum has been at West Abbey for 3 1/2 years now and shared a room with Dad for the first 3 years until he passed away. This was on the Lyde (dementia) unit - both have (had) severe dementia. Most important of all, the carers really care, treat residents with respect and dignity and gentleness and sit with them, with very able and caring unit and overall management. There is very little staff turnover. All facilities, accommodation and services are good (including meals and drinks). Since the Manager was appointed, there has been a very noticeable improvement in decorations and furniture and the gardens - all very uplifting in a unit which could be distressing because of the condition it cares for."
L A
carehome.co.uk rating: 4.75 out of 5
"Data protection issues, lack of respect for residents and family's far too close to some residents, visitors feeding residents they are not visiting."
Ruth
carehome.co.uk rating: 3 out of 5
"The care and attention in the secure unit are excellent. The general manager was very helpful with advice, attention, care and especially her time. We would highly recommend West Abbey - it provided a comfortable, safe haven for our aunt in the later stages of her life. The staff were always welcoming, caring and attentive."
R B
carehome.co.uk rating: 4.75 out of 5
"Dad lived at West Abbey for the last 2 1/2 years of his life due to having Alzheimer's and needing to be in a secure unit. The Lyde Unit provided the care and support he needed as his condition progressed. He was treated with dignity, respect and great kindness by the staff, who were also kind and helpful to relatives and other visitors."
Catharine B
carehome.co.uk rating: 4.08 out of 5
"Although my comments relate to the whole of West Abbey, in particular the dementia wing was outstanding. The staff were all so kind and sympathetic to our aunt and at the end of her life, they never left her. The general manager always gave us unlimited time and the admin staff were fantastic. Thank you all at West Abbey, you made a very stressful, sad time much more bearable."
Sarah W
carehome.co.uk rating: 5 out of 5
"Dad was at the West Abbey Lyde Unit (for dementia patients) from August 2015 until he died in January 2018. I was very impressed with his care and this was helped by the commitment of the staff and their high retention rate. I strongly recommend West Abbey to prospective residents and families."
David S
carehome.co.uk rating: 4.25 out of 5
"I first became aware of West Abbey Care Home in 2013 when taking a neighbour to visit her husband. He was there for over 3 years and our visits were 2-3 times a week. The care taken by staff was impressive. My friend became unwell and West Abbey was the only place I would consider. I was lucky to get her in and until her death at the beginning of December. She was so well looked after. She was a difficult person, but that did not affect the way the staff were - it is like a first class hotel, rather than a care home. The staff are brilliant."
Heather K
carehome.co.uk rating: 5 out of 5
"Abbey West continues to provide excellent care. My brother in law regularly states that he 'is very lucky to have ended up in this home'. He enjoys the food and the friendly staff. He always comments on its cleanliness. I am impressed by staff members politeness and warmth when I visit."
Garth R
carehome.co.uk rating: 4.83 out of 5
"My mum was not in a good way with dementia when she came to West Abbey Care Centre. This has been turned around and she is happy where she is. The staff are a credit to the home, especially the Lyde Unit. They care so much for mum and also think about me and my family supporting us a lot. When you walk in the door it's like being with family right from reception to carers and the manager has been wonderful to us and the lady in finance too."
Dawn M
carehome.co.uk rating: 5 out of 5
"Very satisfied with the care my friend receives all the time."
Marjorie G
carehome.co.uk rating: 4.83 out of 5
"Very friendly staff who are always around to help. The food is very good. Lovely room and a great view of the garden. Made to feel very welcome. Flexible with visitors and visiting hours. All in all, I can't fault it."
Catherine K
carehome.co.uk rating: 4.83 out of 5
"The staff are really friendly. We can't fault anyone or anything! Always clean and tidy and very well presented."
Nicholas H
carehome.co.uk rating: 4 out of 5
"It's in a beautiful setting and my Grandma is looking onto a garden which is lovely. All of the staff seem extremely friendly and offer a nice welcome. The rooms are nicely decorated and clean. Overall, it has a lovely feel."
A B
carehome.co.uk rating: 5 out of 5
"My parents have both been at West Abbey recently, my mother for respite care and my father now long term. Our experience to date has been very good. Any issues are sorted out very quickly and efficiently. The staff are excellent, always have a smile and always call us by name. My mother's highlight of her respite was a wonderful bubble bath - which she has not had for a few years. It is a difficult and sad situation watching your father change with dementia but the environment here is making it easier to cope with."
E B
carehome.co.uk rating: 4.5 out of 5
"My husband has dementia and our circumstances meant that I am not able to care for him at home anymore, I am 80 and have Parkinson's. It is very reassuring to know that he is being cared for with compassion. The staff are excellent and treat him as a person and not a room number."
J F
carehome.co.uk rating: 4.58 out of 5
"My nan has been living at West Abbey Care Centre for nearly four years now. I could not wish for a better place for her to be. The staff are all so loving and caring. The level of care far surpasses any hope I had. Nan started on the first floor however, she soon moved to the Lyde Unit."
Sarah M
carehome.co.uk rating: 5 out of 5
"We are so pleased with the care and attention mum gets from all of the staff, she could not be looked after any better, they go the extra mile. We, as a family are also well looked after and nothing is too much trouble for them, we are so happy with her care that we would not want her to be anywhere else."
Jacqueline M
carehome.co.uk rating: 5 out of 5
"Lovely caring staff, nice clean modern ensuite bedrooms. The dining room is like a 5-star restaurant, food is very good and is also open to relatives for a small charge for 3 courses. Very comfortable visitors area as well as lounges. Plenty of activities for mind and body. Very impressed."
M G
carehome.co.uk rating: 4.75 out of 5
"Staff are top draw. All areas very clean. Admin staff show interest in you. Caring staff are full of information."
Nicholas D
carehome.co.uk rating: 4.73 out of 5
"When I visit the home the staff are very friendly. My father thinks the standard of food could be better. Also, clothes go missing ie vests and nightwear etc. Usually, there are 3 items, all the same, in the wash at the same time. These are small things but it makes life difficult for my parents. All in all, we are pleased with the care home but we feel there could be a few improvements especially for the amount of money the family are paying for both parents."
D M
carehome.co.uk rating: 3.33 out of 5
"This is a very caring happy home with a lovely garden area. Residents appear to be very satisfied with all aspects of their environment. I feel younger members of staff need a little more direction in communication skills with resident families and in the finishing touches of personal care ie making sure the resident looks good by their hair and facial skin and choosing what clothes matches what! The mature staff seem to do all of the above fantastically well, we as a family can always tell when a special carer has done the care - exemplary in the word! Matron is wonderful, so human!"
Judy G
carehome.co.uk rating: 4 out of 5
"The West Abbey Care Centre is well run with caring and professional staff members. My mother has been there for three years since being diagnosed with dementia. She is now 94 and in good health, otherwise, mainly due to the care she receives at West Abbey Care Centre"
Christopher B
carehome.co.uk rating: 4.42 out of 5
"The musical activities have too much similarity and are very boring. Too much time being wasted. I am very happy with the cleanliness of the premises, the standards are very high, the majority of the staff are very kind and helpful to me and respond to my needs promptly. I attend the centre every Wednesday and spend two periods of approximately 10 days at the centre every year as a resident. I am very happy with this situation and look forward to my stays and visits."
Heather P
carehome.co.uk rating: 3.75 out of 5
"When my father went into West Abbey Care Centre with dementia I was a little apprehensive of what care to expect. However, dad has been there over a year now and I am so grateful for the kindness and helpfulness of all the staff. Everyone cannot do enough to help. My dad keeps them on their toes as he walks around so much and they always know where he is. The manager and nurses go way and beyond their duties to ensure dad's needs are met. I wouldn't wish for dad top be anywhere else. We have been blessed with West Abbey Care Centre."
Christine S
carehome.co.uk rating: 5 out of 5
"Mum has been happy here for the past six years. Staff, on the whole, are excellent, very caring and kind. I feel like more stimulation would have helped ie activities and outings. Sometimes there is not enough staff and they are stretched to the limit. The building is well designed but rooms a little on the small side, not enough wardrobe space and difficulty manoeuvring in the bathroom."
Averil R
carehome.co.uk rating: 3.67 out of 5
"My sister and brother-in-law moved here 15 years ago. My sister died three months after being admitted. She was excellently cared for in her last weeks and days and died comfortably in the home. I was involved throughout the process. My brother in law remains here and is happy and full of praise for the care he receives. The rooms are kept very clean. Staff are friendly and know residents and their visitors by name. The food is very good. In short, this is an excellently run facility."
Garth R
carehome.co.uk rating: 4.75 out of 5
"Very friendly environment, supportive staff, bright, clean and well maintained. More could be done to integrate residents into the community,"
James H
carehome.co.uk rating: 3.83 out of 5
"A really nice care home - my wife and I know my mother-in-law is in the right place and as she likes it, it is the icing on the cake. We only wish we had found one down our way. (We live in Falmouth)."
Chris F
carehome.co.uk rating: 4.58 out of 5
"All the staff have been very supportive to us as a family and so kind and caring to my mother. Lovely room with a view of the garden. Extremely pleased with West Abbey."
Maggie J
carehome.co.uk rating: 4.75 out of 5
"Over the years I've come into contact with a number of care homes. West Abbey exceeds them all for the consistently warm, respectful and caring approaches to residents. My father has complex long-term conditions, and I have always felt fully confident in the knowledge and ability of the managers and care staff. It's been a relief to know that he is so well taken care of. The atmosphere is very relaxed and benefits from having lively personalities within the staff team. There's a good range of activities although it will be great when there is a more dedicated resource for this work so that it can be more personalised. There is a mini bus as well, although I haven't seen that in use yet. The building is very clean and well maintained, and the food is good - and all the ancillary staff add to the positive atmosphere. This is a great place."
Lorraine C
carehome.co.uk rating: 4.5 out of 5
"My father is happy at West Abbey Care Centre and that is all the recommendation you need."
Paul S
carehome.co.uk rating: 4.25 out of 5
"I have found carers and staff to be courteous and friendly at all times. Their attitude to residents is very caring. Since my husband has been at West Abbey Care Centre I have never heard harsh words directed at anyone. The boys and girls are cheerful and hard working. I often think there are not enough of them as they seem to have to rush about and do everything at full speed which sometimes, inevitably leads to untidiness in personal care for residents. However, this is a happy environment and I am pleased with the general standards that prevail here."
Angela C
carehome.co.uk rating: 4.36 out of 5
"When my friend moved to the care home he had been diagnosed with a form of dementia. He had no interest in developing any hobbies e.g gardening or art which the home tried to interest in him and was available. He seemed to love in his own little world. The way the staff dealt with his needs was done with patience and care for his needs. For most of his stay, he needed 24/7 care to deal with personal care and feeding as he took no interest in looking after himself."
George K
carehome.co.uk rating: 3.75 out of 5
"Our daughter has been a resident at West Abbey Care Centre for the past 18 years. We have always been very happy with the standard of care, the friendly and efficient staff and the "open door" management policy. We regard the staff as friends and are always made to feel welcome. Recently the deputy manageress solved a really difficult problem concerning our daughter's care, she really pulled out all the stops for us and we couldn't be more grateful. West Abbey Care Centre is a great home."
Christine W
carehome.co.uk rating: 4.45 out of 5
"Mum has only been here for two weeks. But there has been a change in her so calm and stressless. Old nursing home bells ringing long waits to be seen, Not at West Abbey Care and attention is amazing. Mum is more like mum calm not frustrated she is out of her room every day. She wouldn't come our of her room. Food good, the staff are also caring to me and my family. I would recommend it to any one."
Dawn M
carehome.co.uk rating: 4.42 out of 5
"My Wife has been in West Abbey Yeovil since October 2013 suffering with Alzheimer's. She is cared for beyond what we could anticipate, the care and attention given by the staff is wonderful. To me and my family, they are like an extended family, always willing to attend to us whatever we need and comfort us in times of stress. Obviously I would like my wife at home but that isn't possible, however, I am content in my mind that she is well cared for in all her needs, I wouldn't want her to be anywhere else apart from West Abbey."
B A
carehome.co.uk rating: 5 out of 5
"The care my mum gets from all the staff is wonderful every member of staff gives amazing care to my mum and every other resident at West Abbey, nothing is too much trouble, they also care for family and friends of each resident, it is like being at home - well since mum went in it is our second home . I cannot praise them enough."
Jacqueline M
carehome.co.uk rating: 5 out of 5
A Sincere thank you to West Abbey 
Dear Stanley and all the staff,
it is hard to know where to start so maybe at the beginning. When my husbands father became ill we did not really realise what was happening, it was a very confusing time for the whole family. it is fair to say that my husband and myself had the biggest shock when we experienced the system and how it deals with elderly vulnerable patients. Much of the time we felt like we were at war with social workers, hospital staff and care providers. not to visit old ground but lets just say we seen it all.
When dad came to West Abbey we were both feeling pretty jaded. the poor old chap was living his very worse nightmare being away from home and his wife, and so far had not been looked after ,or cared for to an acceptable standard. i was very cynical by then, my husband not so much, but it wasn't long before we both realised that West Abbey set the benchmark for anything we had seen . Dementia, along with any sort of mental illness, is still an uncomfortable thing for many people to cope with . it certainly can isolate a patient for his friends and family. that is why the care you provided was so special. Not only do you provide the highest standard of care, both nursing and personal, you also provide a family. Dad was happy for the first time since he was forced to leave his home. We saw how his face would light up when any off the staff would interact with him and once again he had a quality of life.
Saying thank you for everything you have done seems pretty inadequate, but we cannot express in words how much we appreciate what you did for dad while he was with you.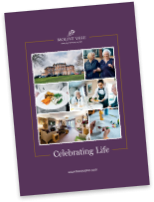 Read our brochure 'Providing great quality care and wellbeing' for more information on how we're here to help you and your loved one.
Read brochure
Food & Nutrition
Activities & Events
Care & Facilities
What happens now?
Are you ready to discuss your individual care requirements? Pick up the phone and talk to us, book a visit to our care home or come and take a look around our facilities.
Care enquiries
New care enquiry phone lines are open 8am - 8pm
01935 574964
All other calls
Our fees and contract
We want to be as transparent as possible about how we charge for the different services we provide as well as what's included in our contract. Please click the links below to find out more about our fees and contract.
View typical fees
View Our Contract
Useful downloads
Here to help you make the right decision about your care requirements.
194