What our families say: Stamford Bridge Beaumont Care Home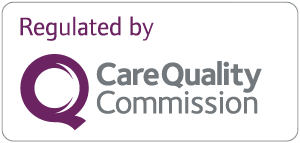 "I would like to say that the care I am receiving is very good. I have been happy here, the staff are very efficient and I regard them as my extended family. We have craft lessons for which I enjoy for which I do knitting so I am grateful that I can. I have improved and I am very happy here. It is a lovely care home and very good meals indeed. Top marks for all the staff at Barchester Stamford Bridge."
S Scarehome.co.uk rating: 4.58 out of 5
"Since my wife was diagnosed with dementia and had to go into full-time care she has become very contented with life. The staff in the home are all extremely qualified and treat my wife more as a friend than a resident."
Terence Bcarehome.co.uk rating: 4.17 out of 5
"I cannot praise the staff highly enough at Stamford Bridge Beaumont. They showed kindness, compassion, and understanding towards Mum, treating her with dignity and respect. They were particularly understanding during her last days, in the difficult situation of lockdown. I have no hesitation in recommending this care home. Thank you, everyone."
C Bcarehome.co.uk rating: 4.42 out of 5
"Mum has lived at the home for 8 years and as I live nearby I visit most days. However, during the last 3 months, the home has been in lockdown. It has been extremely difficult for all the family as mum is 98, with very limited mobility and health issues, and skype and other communication provided is not for her. However, today I am on my 3rd weekly visit today to see her. I have to arrange the meeting in advance with the staff as they have to take place outside, in line with government guidance. But oh how wonderful to see and chat to her again. Whilst it is not the same as normal visiting, for everyone involved in making this possible it is much appreciated. The staff are on hand, chairs etc are sanitised after each visit and it's wonderful to see she looks extremely well. I don't think she has missed me too much either, so well done to all the staff at the home for taking good care of her and keeping me up to date whilst they have been through an extremely difficult time themselves."
Ruth Bcarehome.co.uk rating: 3.83 out of 5
"Since the lockdown due to Covid19 we have not been able to visit, however, we have been able to telephone and speak to mum, also the staff has kept us informed of any necessary information regarding mum's wellbeing. As soon as visiting was allowed we were able to make an appointment through an email and this was answered and facilitated in a timely manner. Throughout the months of lockdown the staff have remained, helpful, friendly and professional."
Dawn Icarehome.co.uk rating: 4.42 out of 5
"Went to visit my mother last week after the easing of lock-down and they were very well organised in arranging visits to the garden area. Very supportive staff and very keen to enable residents to start having family visiting again."
J Dcarehome.co.uk rating: 4.08 out of 5
"I am grateful to the staff for the care and compassion I believe they give to my mum. It is extremely sad for us as a family that we have been unable to visit our mum during the covid outbreak. We are reassured she is being cared for well and are in regular contact with staff. I would recommend The Beaumont to other families, the staff are always very supportive."
Emma Fcarehome.co.uk rating: 4.33 out of 5
"I haven't been able to visit Mum, who has dementia, through lockdown understandably. I have spoken daily with the staff, who were always very kind and reassuring. Mum was ill during this time, she has recovered, I can't thank the staff enough for the care Mum received during a very difficult time for all. The staff have sent me photos of Mum, which was a comfort to us all. I have recently been able to visit mum, outdoors, following covid restrictions, the visits are very well organised."
Susan Mcarehome.co.uk rating: 4 out of 5
"My mother had to go into respite care for one week and having visited a few care homes in the area, we chose Barchester Stamford Bridge. This is our first experience of care homes and I can't imagine there is a more welcoming, caring one anywhere! The staff are wonderful. The care workers, the dining room staff, all of them. We are so lucky to have found it."
W Bcarehome.co.uk rating: 4.83 out of 5
"Staff are all friendly. Nothing too much trouble and my partner is so happy to be there."
David Ccarehome.co.uk rating: 4.25 out of 5
"What a wonderful, caring home for people like my mum who had Alzheimer's. I cannot begin to praise and thank all the staff and management enough, not only for mum's care and the love she received but for how the family were treated when she was dying in the Residential unit. It meant the world to us. I am so glad her end of life was here. Thank you for your love and compassion. The staff really cared about my mum and we wept together when she passed away. The staff could not have done any more."
Carol Bcarehome.co.uk rating: 4.83 out of 5
"My mum was with you in Memory Lane form July-December 2019. I transferred her form another home and I noticed that within a week she was less anxious. I think it was because the care was calmer and quieter. The manager of the unit, nursing staff and carers were all very kind. My mum was always clean and in her own clothes (dignity). Cleaners, caterers and laundry and admin all first class."
Deborah Gcarehome.co.uk rating: 5 out of 5
"The staff were very supportive, kind, friendly and efficient. They were very helpful and caring. Everywhere was clean with no 'institutional smells'. I cannot speak highly enough of your organisation. Thank you for all the care."
E Wcarehome.co.uk rating: 5 out of 5
"Very unwelcoming. I never saw the manager smile once, communication poor. Time-specific medication not always given on time, probably due to poor communication between staff and no-one taking responsibility. Food looked disgusting and was often presented cold. Room often left without towels and a glass to drink from. Bathroom floor so sticky that my shoes stuck to it. The place was dirty and shabby and smelly. Thank goodness I got him out of there."
P B carehome.co.uk rating: 1.64 out of 5
"This is a very special place. The Stamford Bridge Beaumont is not just a beautiful environment, but a community and family of incredibly dedicated and loving staff. From kitchen staff, carers, nurses to managers, everyone makes time to invest in residents and really get to know them. In the past two months, my Grandma has deteriorated rapidly with breast cancer. Throughout this time, she has expressed feeling safe and loved in the home from home that is the Beaumont. As a family, there's a tough time ahead, but we feel confident that we chose the perfect place for our beautiful Grandma to really live her final days in dignity and love."
Andrea C carehome.co.uk rating: 4.92 out of 5
"I spent three weeks in respite care at Stamford Bridge Beaumont. I found this extremely efficient, friendly and able to make one feel at home. I would be most agreeable if I needed further care there."
H Tcarehome.co.uk rating: 4.45 out of 5
"This is the best care home by far that my mother has been in in the past 3 years. The staff are wonderful and loving, treating the residents as individuals rather than just numbers. The staff go out of their way to understand each resident on their unit and know how to respond in the best way to suit the person. I'm not sure my mother would be alive and well today had she not moved to Stamford Bridge Beaumont Care Home. She suffers from advanced Alzheimer's but has come alive again with the loving care and all the activities the staff organise each week. I cannot say thank you enough or praise the staff and management enough."
C Bcarehome.co.uk rating: 4.75 out of 5
"My mother spent the last three months of her life at the home. She was incredibly happy and content and thought the world of the carers. The outstanding level of care, support and love shown to my mum by ALL the staff was such a comfort as it is never easy to put a loved one into care. We couldn't have picked a better home for her. Our heartfelt thanks to everyone at the home for looking after Mum so well, we will never forget you."
Judi Scarehome.co.uk rating: 5 out of 5
"A good experience with very caring staff who looked after me brilliantly. Great food with good choices. Lighting in my room was poor - a bedside lamp would have been nice and a waste paper basket."
Jean Pcarehome.co.uk rating: 4.5 out of 5
"Well-run home with excellent, caring staff. I have already recommended Beaumont to friends and should my brother need respite again, I will have no hesitation in booking him in again. A big thank you to all concerned."
Gillian Scarehome.co.uk rating: 4.75 out of 5
"Very happy with the loving care my Dad has received since going into care in January. Both he and the family have had fantastic support from the staff after the death of his wife. Their genuine concern and care have been appreciated by all of us. The standard of cleanliness and the quality of meals are second to none and the homemade cakes very welcome when I visit after work and have had no tea! A big thank you to every single member of staff for making him welcome and the decision to leave him there somewhat easier."
Roberta Rcarehome.co.uk rating: 4.67 out of 5
"Management - welcoming, approachable and accommodating. Reception/admin staff - friendly, helpful and efficient. Caring/nursing staff - outstanding! Brilliant, professional, caring, approachable, patient - plus a sense of humour. Food - excellent. Always access to hot/cold drinks and homemade cakes/biscuits. Activities/outings well run and approachable."
Alison Bcarehome.co.uk rating: 4.83 out of 5
"Since my husband arrived at The Beaumont in December 2018 for end of life palliative care, with only a short prognosis, he has amazed myself and his family as well as the care staff looking after him. I have to say that it is totally down to the excellent care he receives from all the staff and the good food they provide for him. They are all very attentive, caring and considerate towards him and nothing is ever too much trouble. Myself and his family are very pleased how comfortable he is and how well looked after he is. It is thanks to them all, that he is still with us, for extra time."
Angela Mcarehome.co.uk rating: 4.92 out of 5
"The care my mum received over the past year at Stamford Bridge Beaumont Care Home was excellent, however the end of life care she received in early February 2019 was outstanding. Myself and several members of family were with Mum for over 40 hours during which time all members of staff showed us the utmost care and respect, making a very difficult time a little bit easier."
Julie Hcarehome.co.uk rating: 4.67 out of 5
"The home especially the staff have been extremely supportive and helpful in caring for my wife. They have also been incredibly supportive towards me and helped me through some difficult periods."
R Ncarehome.co.uk rating: 4.25 out of 5
"My husband suffers with dementia. After several months of home care, and with the help of carers morning and night, we managed. Unfortunately, over the summer months his mobility deteriorated until, in September, he became unable to walk unaided. He was admitted to hospital for 7 weeks until, with good fortune, the manager assessed him and agreed to admit him to Beaumont. He settled in well and with the help of the wonderful care staff he settled and immediately gained weight! Thanks to everyone at Beaumont from all the family."
Ann Wcarehome.co.uk rating: 4.5 out of 5
"Brilliant staff! lovely atmosphere, staff always make sure needs are met and are very helpful. Always go above and beyond."
Ken Mcarehome.co.uk rating: 5 out of 5
"I visited my Grandfather today and I wanted to tell you what a pleasure my visit was. I do not get up as much as I would want to be I left feeling he is in very good hands. It felt more like his home than a care home and he really enjoys his days. The staff were fantastic and I was greeted by the new manager as I left and she spoke very positively about my Grandfather which was a lovely touch. You really given me great peace of mind Thank you to all the team!"
Greg Bcarehome.co.uk rating: 4.92 out of 5
"I went to visit a friend who is currently a resident at Stamford Bridge, all staff were extremely friendly and regularly came in to check on my friend. Lovely home. Amazing Staff. Would recommend Stamford Bridge to anyone looking to find a new home for family and/or friends."
Steph Bcarehome.co.uk rating: 5 out of 5
"I was impressed with the reception I received upon arrival. The staff on duty were enthusiastic in their attendances. There was no delay in settling me in my protted room, and the standard didn't drop. I was looked after throughout my stay and have no hesitation in recommending the Barchester Care Home."
George Bcarehome.co.uk rating: 4.73 out of 5
"I am the wife of the service user. I would just like to say, every time I visit my husband, every member of staff is so friendly. They excel in everything."
Christine Rcarehome.co.uk rating: 5 out of 5
"Our mother was in the Stamford Bridge Beaumont Care home for one month's respite care. The staff, without exception, were genuinely caring and helpful, and nothing was too much trouble. This has to be the most important aspect of any care home. We would not hesitate to recommend to friends and family."
Kristina Hcarehome.co.uk rating: 4.83 out of 5
"My mum has been a happy resident at The Beaumont for almost 2 years. She is well looked after by the cheerful, friendly girls. The food is great and we as a family are always made to feel welcome. We wouldn't want her anywhere else!"
R Scarehome.co.uk rating: 4.75 out of 5
"This nursing home provided my uncle with outstanding care in his final week of his life. He was treated with love, dignity and fun. The care the staff showed towards his relatives was fantastic and we cannot thank them enough. A special mention to two carers who were particularly kind to our uncle. Thank you."
Richard Ncarehome.co.uk rating: 4.67 out of 5
"The nurse looking after my father went above and beyond expectations in providing care for my father. She was instrumental in making him comfortable and finding ways to help him cope with the effects of a stroke. She took the time to support Dad (and our family) and found a room with a more suitable view from Dad's bed - he is not mobile. Overall the care Dad is given was exceptional. A big thank you to all concerned."
S Bcarehome.co.uk rating: 5 out of 5
"My step dad left hospice to come into Beaumont Care Home. We also had past experience with Beaumont Care Home as my mum had a 2-week stay in 2015 and passed away there. My step-dad was end of life and when he came to stay there he said he loved it. The staff were great and very caring and attentive to my dad's needs. He obviously did have his favourite girls! But overall I'm so pleased I was visiting Beaumont Care Home again as I know my dad would be well looked after regarding his last weeks. Thank you!!"
Phil Pcarehome.co.uk rating: 4.5 out of 5
"I was a visitor for 7 years for my mother in law, until April 2016. I always found the staff caring, efficient, helpful and kind. My mother in law was always clean and the food was fantastic, which is why when my partner finally had to go into care 4 weeks ago, I had no hesitation in letting him go into Beaumont. The standard is just as good as it was if not better. He has settled in ok and I see him almost every day and I cannot fault his care."
P Kcarehome.co.uk rating: 4.73 out of 5
"Mum has been at this care home for several years and is well cared for; she is always clean and comfortable whenever I drop in for a visit - several times a week. The care team clearly look after her well and have become good friends with her, spending time reading letters to her, washing her hair and doing her nails as she cannot manage any of the group activities anymore. They have got to know what she likes to watch on TV or listen to on the radio and set that up for her as she cannot do it herself. The staff always contact me straight away if there are any problems - usually having first called in the doctor. The nursing staff have an excellent working relationship with the local GP practice, which is also very responsive to resident's needs. I could not look after my Mum as her dementia advanced, so knowing how well she is loved and cared for by the staff at the Stamford Bridge Beaumont has given me quality time with her and reassurance she is safe and well looked after."
Alison Bcarehome.co.uk rating: 4.33 out of 5
"Mum was cared for with dignity and professionalism. All her needs were met in an atmosphere of pleasant good humour. I was completely confident that my mother was safe and receiving the best of care. All members of staff with whom I came into contact were very kind and helpful. Full marks all round."
A Ecarehome.co.uk rating: 5 out of 5
"What an amazing place this is. The staff are positively gifted in the quality of care they provide. Administration, care and nursing are all first class. My father stayed here for what was sadly end of life care. However, the staff went over and above our expectations on all levels. Dad's well-being, wishes, dignity and family members were always top priority. I have no hesitation whatsoever in recommending this facility, whether for long term care or palliative care, nursing or dementia. They are fantastic."
Geraldine Rcarehome.co.uk rating: 5 out of 5
"The care home is a large facility, which could be considered to be daunting to residents who are familiar only with living in their own home. Fortunately, the sensitivity introduced by most of the staff, carers and nurses, has helped to make the transition much easier and more enjoyable. There are inevitable issues, particularly related to personal expectations of food preparation/quality that have caused frustration. The home has made attempts to address these with partial success."
David Gcarehome.co.uk rating: 4.08 out of 5
"My mum was only at Stamford bridge for a short time for hospice care, during the time mum was there the care she received from all members of staff was outstanding. Management were supportive and helped with a quick admission so mum could be discharged from hospital. We were allowed to take mums things in before admission and make it look homely for her, the maintenance team were fab in checking her electrical stuff even when we kept bringing in more. The kitchen team were great and provided a variety of foods and textures as mums needs changed. The housekeeping ladies were considerate, checking when it would be best to clean mums room and checking if she was awake/resting. The Care Assistants and Nurses were our lifesavers, the care and compassion shown our mum was simply brilliant. When we were not with mum we felt safe in the knowledge that mum was being well cared for. They quickly picked up on her sense of humour and would try to make her giggle. They would often pop in just to say 'hello'. We were given regular updates by staff and contacted quickly when needed. The staff also made us feel welcome, showing us where to access drinks for visitors. We are very thankful to ALL the staff for making a very difficult time a little easier."
Julian Hcarehome.co.uk rating: 4.75 out of 5

Read our brochure 'Life in our home. Providing care through coronavirus' for more information on how we're here to help you and your loved one.

Read brochure
Food & Nutrition
Activities & Events
Care & Facilities
What happens now?
Are you ready to discuss your individual care requirements? Pick up the phone and talk to us, book a visit to our care home or come and take a look around our facilities.
Care enquiries
New care enquiry phone lines are open 8am - 8pm
01759 401427
All other calls
Our fees and contract
We want to be as transparent as possible about how we charge for the different services we provide as well as what's included in our contract. Please click the links below to find out more about our fees and contract.
View typical fees
View Our Contract
Useful downloads
Here to help you make the right decision about your care requirements.