What our families say: Peony Court Care Home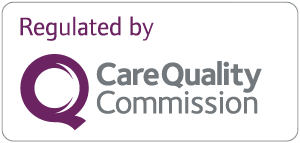 "We are most grateful for the kindness, care and support my mother received from Thackery team. It was very reassuring for us that our mother's wellbeing was treated with such care and devotion in her final days."
M Kcarehome.co.uk rating: 4.83 out of 5
"The carers are not enough, as I think."
S Icarehome.co.uk rating: 3.82 out of 5
"The home is well run and someone is always available to answer any questions/requests etc. The dining room is delightful and also the sitting/TV room. My husband was respite care. He can stand on a 750 return stand but this was not available, so a hoist was required. Nurses were willing to wheel him (own wheelchair) into a well-maintained garden. Food was good."
C Hcarehome.co.uk rating: 4.25 out of 5
"My wife has respite care about six times a year. All of the staff from the manager, nursing and auxiliary staff have always been excellent. When I collect my wife, she is always happy as she is when she goes into the home. Thackery House is very clean with no odours present. There is a relaxing "home" feel. All in all, an excellent nursing home."
T Kcarehome.co.uk rating: 4.92 out of 5
"I am very pleased and have been impressed with the care staff especially that of the manager and chef who have shown great consideration to my mother and myself as visitors to the centre. All the staff are so warm and friendly and always willing to help. Well done to all concerned. All the glory to God in Jesus name, Amen."
A Ncarehome.co.uk rating: 4.58 out of 5
"My mother had a wonderful Christmas week at Thackeray House in Croydon, where she was booked in for respite care and nursing staff were wonderful and the food was marvellous. The location right next to the tram was ideal for my mother in her wheelchair. Activities were well planned and suited to all residents needs. We shall definitely return. It was a great experience."
Susan Wcarehome.co.uk rating: 5 out of 5
"The home has recently been refurbished to a high standard. It is clean and homely. The staff are always welcoming and attentive. Perhaps more staff required to maintain high standards of care."
M Gcarehome.co.uk rating: 4.17 out of 5
"The staff have been extremely welcoming and made my uncle feel comfortable. He is more relaxed and looks forward to the structured activities and food. My family are assured he is receiving the best care."
Rosemary Dcarehome.co.uk rating: 4.75 out of 5
"I have been so happy with the accommodation and staff, full marks. The food was also excellent. We will miss the staff, but Mum is too far away from her family."
Gillian Ccarehome.co.uk rating: 5 out of 5
"I would like to say, me and my nieces and nephews could not fault the care and support this nursing home gave my sister. I would recommend your nursing home to anyone. Your management and staff were so helpful, friendly and caring."
Margarett Ncarehome.co.uk rating: 5 out of 5
"The staff were amazing absolutely fabulous, dad loved being there and everyone bent over backwards to make his stay pleasant. The food was delicious made from scratch, the facilities were clean and the manager is fantastic, she truly listened to all your needs and met them...hence her staff do such a good job."
Joanna Lcarehome.co.uk rating: 5 out of 5
"It was wonderful to see all the staff engaging positively with residents, family members and friends. The staff are fantastic. The home is warm and inviting. The home was very clean, homely and welcoming. The non-existent smell of urine was fantastic. Well done everyone."
Janet Scarehome.co.uk rating: 5 out of 5
"Excellent staff looked after my brother very well it was lovely."
Maggie Mcarehome.co.uk rating: 5 out of 5
"Fantastic. Cannot fault Thackeray House or the staff. They have been outstanding in my Nan's care, very kind."
Victoria Hcarehome.co.uk rating: 5 out of 5
"I could not find anything better for my mother. It is perfect for her, the room, the staff, everything is perfect for her. Could not be more happy with Thackeray House in every way. It ticks all the boxes, every way possible."
June Mcarehome.co.uk rating: 5 out of 5
"My brother is disabled, being riddled with arthritis and suffers from prostate and his eyesight has also deteriorated from Glaucoma. He needs frequent care and attention as he can't walk not use his limbs properly. Staff and management deserve great credit for their patience and understanding for which acts I am greatly appreciative. He looks much better now than when he came into Thackeray House in 2015. I am very glad I brought him to this great place."
H Ccarehome.co.uk rating: 4.5 out of 5
"My mother was transferred from the hospital to Barchester Thackeray House Care Home for palliative care. She was only there for a week but they were so caring and supportive. We couldn't have wished for a better care for our mum. I would definitely recommend this care home if anyone asked."
Alison Scarehome.co.uk rating: 4.44 out of 5
"Mum's short stay at the end of her life was wonderful. The managers and all the staff were excellent and genuinely cared that mum was comfortable, clean and had everything she needed. Everyone at the home was very friendly and welcoming. They were all very supportive of the family. Whilst it was a sad time for us, the staff helped to make it a lovely time and we are very grateful to them and the managers."
G Lcarehome.co.uk rating: 5 out of 5
"The entrance is very welcoming. The staff are very friendly and helpful, they are also very kind. Nothing was too much trouble, my uncle was cared for with dignity until he died. I was kept informed at all times. I could talk to someone at all times. I would recommend this home to anyone."
Marie Bcarehome.co.uk rating: 5 out of 5
"Would highly recommend absolutely fantastic."
E Mcarehome.co.uk rating: 5 out of 5
"Absolutely superb and very caring."
M Mcarehome.co.uk rating: 5 out of 5
"I can't describe in words how wonderful the staff and everything is in this nursing home."
Christine Mcarehome.co.uk rating: 5 out of 5
"We found the staff of Thackery House to be very helpful, caring, supportive and gentle towards our father and family at a sometimes very distressing time. The staff are always at hand to answer any questions and there were no issues during our time there and our dad's stay."
S Wcarehome.co.uk rating: 4.5 out of 5
"Great experience from our first meeting with the team to every moment we had with the staff. Although it was a very difficult time at the end, all the team acted with love, sensitivity, helpfulness and discretion."
Viviene Wcarehome.co.uk rating: 4.5 out of 5
"Thackeray House is a very well run home with very helpful staff."
Brenda Pcarehome.co.uk rating: 5 out of 5
"My father was a resident in Thackeray House from October 2014 up to his death at the end of February 2016. Although I reside in Australia my brother and sister-in-law reside in Croydon and kept me in touch with his care over this time. I visited my father for 2 weeks in October 2015 and spent the last 2 weeks of his life with him in February 2016. At all times the staff and management were kind and helpful and obviously cared about my fathers comfort, both physical and mental. They were extremely caring to myself during a very difficult period."
Eleanor Hcarehome.co.uk rating: 4.17 out of 5
"Good atmosphere, open to discussion regarding treatment. Friendly and highly experienced in addressing changing needs of the resident. Strong management and a real caring attitude by all the staff."
Richard Ccarehome.co.uk rating: 4 out of 5
"Very comfortable and pleasant surroundings. Staff are very friendly and helpful though the night staff on my last two nights were not very pleasant or helpful. Food very interesting and imaginative and tasty. Disappointed that I could not have a bath because the hoist was unable to support me, surely I'm not the only one with a big rear end! Usually wait to go on the toilet because they had to fetch their only hoist and commode, usually on another floor. Generally a very pleasant two-week stay."
Jane Scarehome.co.uk rating: 4.33 out of 5
"I experienced all of the staff to be very caring towards not only the residents but the relatives and friends. The staff seem to work well as a team. I have visited every day for the last two months since my mother has been admitted and the older people look happy, what a lovely care home I would certainly feel happy if she returned. Thank you."
L Gcarehome.co.uk rating: 4.33 out of 5
"I've been a service provider at this home for five years and have always had a great experience. Staff are friendly and supportive. The chef is absolutely amazing, his cakes and biscuits are legendary! Residents seem well looked after. Please keep up the good work!"
Kapesh Mcarehome.co.uk rating: 5 out of 5
"My nan spent her last seven weeks at Thackeray House, until she passed away on 12th May. She was treated with so much kindness and dignity by all the staff. Although only seven weeks at Thackeray my opinion of the nursing home was second to none and I thank them from the bottom of my heart for how they cared for my wonderful nan."
Jon Rcarehome.co.uk rating: 5 out of 5
"Thackeray House was the most amazing, kind, caring home for my mums last 7 weeks of life. After a severe stroke mum could no longer go home to her flat. She lived at Thackeray House where she could not of been looked after and loved any better. They were also very supportive to all her family. It is a very scary time deciding what nursing home to choose and it was with great relief we could not of made a better decision for our wonderful mum."
June Rcarehome.co.uk rating: 5 out of 5
"Excellent care for my grandmother in her last months of life after she suffered a massive stroke. She needed continual care and this was provided to a very high standard. All carers and management staff were friendly, efficient, welcoming and very warm to both my grandmother and her visiting relatives. Excellent facilities available, although unfortunately due to my grandmother's condition she was unable to use them. A modern, clean and home-like room and entrance. Would highly recommend."
Victoria Lcarehome.co.uk rating: 4.92 out of 5
"My mother spent a month at Thackeray House before her death. I have nothing but praise for the care she received during this time and would not hesitate to recommend. The home is very well run with strong management and the carers looking after mum were exceptional - very professional and polite but also friendly, deeply caring and treated mum with great respect as an individual. It is never an easy decision to place a loved one into a home but felt confident that mum was being well looked after."
Chris Ccarehome.co.uk rating: 4.83 out of 5
"I found Barchester Thackeray House Care Home to have an excellent level of professionalism when my mother was in care The kindness and thoughtfulness of all the nursing staff that I wanted to see displayed towards my mother was there."
Sue Ncarehome.co.uk rating: 4.8 out of 5
"Barchester Thackeray House Care Home has looked after my brother very well. Staff are all very helpful and friendly. The manager is a very kind and understanding lady and is liked by everyone. I would recommend this home to anybody if they needed their beloveds to be looked after in a care home."
Rhoda Ccarehome.co.uk rating: 4.58 out of 5
"I would like to take this opportunity to say thank you to every single member of staff at Thackeray house for consistent excellent care of my mother who has been there since May 2011. I live and work in Mallorca and I contact my mother every day and visit on a regular basis. I am therefore quite aware of my mothers demeanour of which can be very trying sometimes, she is 95 years and completely bedridden. I am extremely happy with the very high and consistent standard of care given to her 24 hours a day 7 days a week . I cannot fault the care at all. It has taken a lot of worry for myself about my mothers care and well being out of the equation so as said before a very big thank you to all staff is very well deserved."
Margaret Bcarehome.co.uk rating: 4.92 out of 5
"My brother -in-law was shown compassion and dignity at the end of his life and the rest of the family were giving the same amount of compassion and support right through this hard time the staff informed the family of the progress of his condition and the medication his was given they made sure his ending of life was a peaceful one. Cant thank the staff enough for there care and support through this sad time. The surroundings are decorated in a light colour and the dining room is set in a welcoming manor it is just a caring and welcoming home which I would recommend to anyone who needs to be cared for and nursed in pleasing surroundings."
Betsy Tcarehome.co.uk rating: 4.83 out of 5

Read our brochure 'Life in our home. Providing care through coronavirus' for more information on how we're here to help you and your loved one.

Read brochure
Food & Nutrition
Activities & Events
Care & Facilities
What happens now?
Are you ready to discuss your individual care requirements? Pick up the phone and talk to us, book a visit to our care home or come and take a look around our facilities.
Our fees and contract
We want to be as transparent as possible about how we charge for the different services we provide as well as what's included in our contract. Please click the links below to find out more about our fees and contract.
View typical fees
View Our Contract
Useful downloads
Here to help you make the right decision about your care requirements.
176