What our families say: Mortain Place Care Home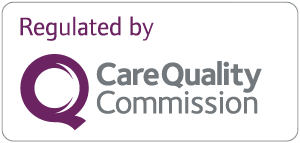 "Mum is well cared for at Mortain Place Care Home. In January she lost a lot of weight, picked up by the carers in their regular checks. They now make sure Mum eats her meals and are giving her regular protein shakes. Mum put on half of the lost weight within a week."
Paul N
carehome.co.uk rating: 3.75 out of 5
"The surroundings are very pleasant, and the building looks impressive from the outside. Security for the residents is high, staff seem to be well trained, and are polite, very helpful and adaptable. Meals are good in quality and surroundings, and the accommodation is very clean and appropriate to the circumstances. Highly recommended."
Don B
carehome.co.uk rating: 4.75 out of 5
"All staff have been very kind and empathetic. All have gone above-expected levels of care from grass roots to the top."
N T
carehome.co.uk rating: 5.00 out of 5
"I was very apprehensive about sending my mum into a care home at such a young age. How wrong I was! Everyone is so accommodating, not just with my mother but with me also. I am always updated regularly on how she is getting on and have always been made to feel welcome, after all, it is my mother's home now."
C W
carehome.co.uk rating: 4.83 out of 5
"My mum and I greatly appreciate the recent changes in her dedicated memory loss/early dementia care unit. The staff no longer rotate their duties throughout the other specialised areas and can now create a family atmosphere for a maximum of fourteen residents. The difference in my mum's mood, her sociability and her participation is apparent. The staff are able to know her better, she now recognises them and her fellow residents. The extra individual care and the introduction of appropriate stimulating activities have made a huge difference to her daily living "in the moment". I now leave, after my regular visits, full of confidence that my mum's care is of the highest quality and with the knowledge that I will be informed of any deterioration in her health or well-being. This recent month of positive change has greatly reduced my concerns for my much-loved mother."
Ros R
carehome.co.uk rating: 4.75 out of 5
"This place literally saved my life."
V T
carehome.co.uk rating: 4.25 out of 5
"I think perhaps I should have put "excellent" for everything, except I think it may not seem as if I've given a second thought or not genuine. Really there is nothing about Mortain Place Care that worries me - it is all of a high standard. Whatever I ask for is done quickly and well and with care. The staff really care about residents, and the facilities are excellent."
Mary E
carehome.co.uk rating: 4.42 out of 5
"I was not looking forward to the day when my mother stayed for respite, but the staff and facilities are amazing. Everyone gives her the time and understanding which makes her feel safe, comfortable and happy, so much so that she is now considering residence full time. Thank you to all the staff for making this a smooth and caring process."
Kevin C
carehome.co.uk rating: 5 out of 5
"My father lived at Mortain Place for 16 months through the pandemic until his medical needs meant that he required intensive nursing care. The modern design of the building together with the staff's attitudes and experience helped my father settle in quickly and provided support for me during a very difficult time in our lives."
Madeleine G
carehome.co.uk rating: 4.42 out of 5
"I very much enjoyed my stay at Mortain Place. The room was very comfortable, the food excellent and the staff most helpful."
M B
carehome.co.uk rating: 5 out of 5
"My husband and I chose Mortain Place for our relative because of our previous experiences (the resident's husband had respite care here). We have not been disappointed by our choice as our relative is very happy here and extremely well looked after."
K B
carehome.co.uk rating: 5 out of 5
"The staff are amazing, but there aren't enough staff to deal with the needs of the residents. Entertainment is lacking to keep everyone suitably occupied and many are walking around with not a lot to do. We have repeatedly emailed and don't get any replies from management. Many relatives have mentioned about the outside area upstairs, it was assured that there would be things like bird feeders, plants to tend to and suitable outdoor seating. This hasn't happened, currently chairs with no arms to push up from, hard benches with no cushions and a slippery decking floor don't work well with people with mobility issues. It was mentioned that there would be piped music in the corridors linked to a smart speaker. This has never happened. I can't see how a speaker system (or mobile speaker) linked through the corridors and dining rooms can't be added? The community sports facility across the road are a shining example of what Mortain Place could be like and the home should link with them."
S T
carehome.co.uk rating: 3.5 out of 5
"It was our mums 91st Birthday with many Covid restrictions still in place. The senior along with the other staff on Memory Lane went above and beyond to ensure we had a very memorable day with our dear Mum. A special mention has to go to one particular member of staff who is a wonderful carer who we have known from day one when Mum moved into Mortain place as its first resident Many thanks to all at Mortain Place we will treasure the memories made on that special day."
Lorraine S
carehome.co.uk rating: 4.75 out of 5
"My aunt arrived from hospital in Cornwall very nervous and worried as she is blind, extremely frail and bed bound, the staff have shown her nothing but kindness. She enjoys the food and loves her room."
R H
carehome.co.uk rating: 4.58 out of 5
"I have been a resident here since May 2021. The care in all respects has been excellent. This may sound like high praise putting a tick for excellence in every category but I really cannot think of any way I would or could ask for better care, food, company and staff interest. Of course, staff vary but none below any standard I would still call very good indeed. I came here following an accident and I really wasn't expecting anything so very good."
M E
carehome.co.uk rating: 5 out of 5
"I have found everything all very well run and organised. The staff are so kind and helpful. I am very pleased with my room."
E S
carehome.co.uk rating: 5 out of 5
"The staff are extremely friendly and helpful. Residents well cared for. Nutrition, hygiene, activities and communication."
A D
carehome.co.uk rating: 5 out of 5
"We have been delighted with the acre that our dear mum has received. It was a difficult transition for her following a spell in hospital, however, every member of staff treated mum with such kindness, dignity and respect that she now feels part of a wonderful, loving family."
C P
carehome.co.uk rating: 5 out of 5
"A beautiful place to go for respite care. The food was amazing, staff are very kind."
M B
carehome.co.uk rating: 4.58 out of 5
"My sister started living here at the end of June and on my first visit, she was asked if she would like some tea, that didn't arrive. She continually pressed her call button to be helped to the toilet (as she can't walk) and after 1 and 1/4 hours she wet herself as no one came. I found this level of care totally unsatisfactory and distressing for my sister. There seemed to be a total shortage of staff. I reported my feelings to her daughter who took these complaints up with the person in charge who said she would look into it."
Betty B
carehome.co.uk rating: 4.08 out of 5
"The staff are all so friendly and care for the residents. The facilities are top class. It is great to know that our loved one is safe and comfortable."
C L
carehome.co.uk rating: 5 out of 5
"Excellent service. Staff very attentive. Rooms very clean and bright."
P T
carehome.co.uk rating: 4.42 out of 5
"I stayed at Morton Place for two weeks with my sister who has Alzheimer's Dementia in order to observe and familiarise myself with the care home. Visiting from Australia I needed to be sure that my sister would be in the best possible care available to her. Mortain Place exceeded all of my expectations. Apart from the superior decor, accommodation and 3-course meals I could not fault any aspect of the organisation. As a retired social worker, the most impressive aspect I noted was the care, respect and integrity displayed by all staff members to each and every resident. They all went above and beyond their calling to create a caring, safe and family atmosphere and where possible to help residents extend their physical/mental capacity and wellbeing."
V C
carehome.co.uk rating: 5 out of 5
"It is difficult for me to assess a new experience and change of lifestyle. All new but coping with the difference. A lot to consider and future to think about. Being well coped with and mostly very good. Staff mostly good but a few lacking in experience. But constantly different as they work only a proportion of the week. I do not know who is responsible for overseeing and monitoring my progress."
M P
carehome.co.uk rating: 3.33 out of 5
"My experience of Mortain Place is all positive, My aunt who is a resident and not in the best of health, always looks clean and well cared for. I am always advised of her day-to-day life. The communication between the staff and myself is excellent. I would certainly recommend your care home to anybody looking for somewhere for a loved one."
R L
carehome.co.uk rating: 4.92 out of 5
"Wonderful care could not ask for more. Safety a the forefront of everyone's thinking."
G T
carehome.co.uk rating: 4.58 out of 5
"The staff were very helpful from my first enquiry to the day my mother moved into the care home. This wasn't the easiest time as it was at the height of the 'second wave' of the Coronavirus pandemic, however, it was time to move mum, and the transition went very smoothly in the circumstances. The home is new and tastefully furnished. It has a lovely calm atmosphere. On my first visit, I thought it could easily be a hotel. My mother has dementia and I am confident that she is in absolutely the right place now. All the staff are very caring and helpful, and there is a range of stimulating and interesting activities offered to the residents which are very impressive and so important for someone who has dementia."
Jenny S
carehome.co.uk rating: 4.92 out of 5
"The Staff are so important to any business as there on the front line and they are what gives the client/visitor the first impression of the rest home that your family or friends are either staying or visiting. I have been visiting for over a year now and always ask the resident if everything is ok with not only the staff but the food, general cleaning and management of the home and they have always been happy with everything and when I do visit I am impressed with all aspects of the home"
Gordon B
carehome.co.uk rating: 4.75 out of 5
"Lovely place. Very helpful management and staff are always friendly and willing to help. Brilliant especially through these difficult times with Covid. Restrictions strictly adhered to. I feel my father is safe as he could be."
L C
carehome.co.uk rating: 4.92 out of 5
"Mum was very lonely in her own home although she did have care. When I suggested that she should consider a care home she wasn't impressed as it created visions of the home her mum went into. After a period of respite in Barchester, she was impressed and open to a move. Since her time in Mortain Place, she looks a different woman and can't praise the care and place enough. I have the problem now that every time I speak to her she says how can I afford a 5-star hotel. Thank you to all at Mortain Place."
L W
carehome.co.uk rating: 5 out of 5
"Our mum was the first resident at Mortain Place and has been very happy and well cared for here. Today it was our mum's 90th Birthday and the manager, the lifestyle enrichment co-ordinator and the whole team have made Mum's day so special. They have made very special memories for the family who are unable to actually be with Mum due to Covid. Amazing caring people and we are so glad our mum is a resident at Mortain Place."
Lorraine S
carehome.co.uk rating: 5 out of 5
"After visiting around 15 care homes I was pleased to find Mortain Place as I had been saddened by some of the others, feeling quite depressed to think that that was all on offer. When I entered Mortain Place the feeling changed. I hoped it was going to continue. After meeting the manager and several staff I knew it was the one and after several months I am very happy with my decision."
Gordon B
carehome.co.uk rating: 4.67 out of 5
"Dad has been at Mortain Place since February and whilst it took him a few weeks to fully settle in, he has received nothing but kindness, support, respect and care from all of the staff. It feels like one big family and that has been particularly important during the lockdown, where the staff have kept his spirits up, kept him active and made him feel safe and well cared for. Other family members have visited during the socially distanced visits that have now been introduced and have commented on the relaxed and happy atmosphere but with clear care and commitment of the staff. I cannot praise them highly enough for all they do each day for Dad. The home is very well run by a welcoming, approachable and capable hands-on manager and her team and I have no hesitation in recommending them to others as an excellent care home."
Diane A
carehome.co.uk rating: 5 out of 5
"I had a very pleasant visit and all precautions were taken due to COVID. My friend was very happy and said how well she was being taken care of. The staff at Mortain Place were very friendly and helpful. It seems to be a very well run care home with every consideration and respect for the residents."
J D
carehome.co.uk rating: 4.67 out of 5
"The staff and management at Mortain Place are professional, kind, and caring. I take comfort from the fact that I know my father is well looked after and safe in new and pleasant surroundings."
Sophie B
carehome.co.uk rating: 4.88 out of 5
"My stay at Mortain Place was filled with care and support. The staff are lovely and happy to help. My room is wonderful, really cosy with my own outside area for small plant pots, ornaments and bird feeders. The food is good and the restaurant is beautifully decorated. In fact, the whole place is decorated and furnished to a high standard."
M G
carehome.co.uk rating: 4.92 out of 5
"Mortain Place care home has a warm and friendly atmosphere, a real home from home. The staff are lovely and Mum always knew she had someone around if she needed anything. The food is outstanding, my husband and I enjoyed many meals with Mum. The head of activities does a great job of entertaining the residents and offers a variety of fun activities. Mum's room is lovely, always kept immaculate and Mum has her own garden area outside her room door, which she enjoys placing plants and ornaments in, plus a bird feeder."
Jane S
carehome.co.uk rating: 4.83 out of 5
"Stocktaking poor. Ran out of marmalade twice in the first six weeks of my stay. When someone asked for ice cream, they were told they hadn't any and the same with bananas. Chef worked very hard to please. I felt she needed help. Otherwise a lovely place. I was very happy there."
Margaret C
carehome.co.uk rating: 4.92 out of 5
"There is absolutely nothing bad I can say about the staff and facilities at Mortain Place. The staff are wonderful and will do anything for the residents and guests. The resident's room sare perfect. The grounds are immaculate. We ate in the guest restaurant for my Mother's Birthday and really enjoyed the food and brilliant service. I think all the residents love Mortain Place."
Paul C
carehome.co.uk rating: 5 out of 5
"Welcoming, friendly staff. A very nice atmosphere. Clean and airy feel to the rooms. Comfortable seating areas. Nice idea to let residents invite friends and family to join them for dinner. Good professional management team overall. Somewhere I would feel okay about staying."
G B
carehome.co.uk rating: 4.75 out of 5
"I went into the care home for respite. The whole of my stay in Mortain, the staff were very friendly, helpful and caring and when I need respite care again I would hope Mortain will be able to accommodate this."
J L
carehome.co.uk rating: 4.75 out of 5
"Kind, caring, clean, homely, relaxed, spacious, good food and a lovely atmosphere."
J S
carehome.co.uk rating: 4.92 out of 5
"The family chose this residential care home for our Mum because it was very well done out with rooms of a good size. Very bright and airy and clean and of a good standard. Most important for us was an activity programme they have am, pm and some evenings. This was one of the main reasons we chose this as this was very important to our Mum to keep her mind stimulated and being kept occupied and joining in. Getting to know other residents and building a group of friends in a homely, caring environment after learning her home."
J D
carehome.co.uk rating: 4.75 out of 5
"Mum came info respite care and has been very well cared for. We will be using Mortain Place again in the future for further respite care as and when the need arises."
A W
carehome.co.uk rating: 4.67 out of 5
"The home is newly built. Decor and furnishing are first class. Staff are kind and attentive. The quality overall is very good. I am very happy at this time that my mother is in this home. All the residents are happy and well cared for. The food is excellent. Mum is very happy."
Danny B
carehome.co.uk rating: 5 out of 5
"I am a solicitor who advises clients on long term care issues and I am really impressed with Mortain Place, which is a newly commissioned home. The staff are friendly and attentive and there is strong, but kind leadership from the manager. From what I have seen of the residents and their families, it is a friendly, welcoming environment. There is a lot of emphasis on independence as well as inclusive activities for all. The conservatory seems to be a place for people to mingle and make friends over coffee and cake. The food is really high quality and the rooms are roomy and finished to a high standard. I would thoroughly recommend this as a place where one could feel a bit more secure, but not at the expense of your independence."
Rich B
carehome.co.uk rating: 5 out of 5
"My Mum had just had a hip operation after a fall and we needed somewhere that offered respite and support while she recovers her physical mobility and confidence. Mortain offers exactly what we were looking for in a culture of warmth, professionalism and exemplary customer service."
Jenny L
carehome.co.uk rating: 5 out of 5
"My Mum has been here for two weeks and I am delighted at the care and support she has received. Mum has grown in confidence and her anxiety has gone down. Her room is beautiful and the food is first class. Mortain Place gives me peace of mind that my Mum is safe and cared for. I wouldn't want her anywhere else."
Jane S
carehome.co.uk rating: 5 out of 5
"An amazing care home with things for residents to do. It is run so well with all the resident's needs met. Cleanliness of the home and security is second to none. There is always a warm welcome for the resident's family too, with lovely lounges to spend quality time with your loved one."
Chrissie H
carehome.co.uk rating: 5 out of 5
"I have a brother in Mortain Place and I am very pleased with the excellent care he receives. All the staff are friendly and very helpful."
Margaret H
carehome.co.uk rating: 4.75 out of 5
"When I visited Mortain Place on the first open day I was impressed by the sneeze of space and light, the decor and the staff. Since my friend has taken up residence I have had no cause to review those first impressions except that I have found the staff to be exceptional beyond the call of duty and care. Today I had lunch in the dining room. The food, its presentation and the care and courtesy of those serving were exceptional and could teach many a restaurant a lesson."
N T
carehome.co.uk rating: 4.91 out of 5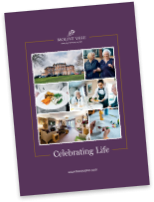 Read our brochure 'Providing great quality care and wellbeing' for more information on how we're here to help you and your loved one.
Read brochure
Food & Nutrition
Activities & Events
Care & Facilities
What happens now?
Are you ready to discuss your individual care requirements? Pick up the phone and talk to us, book a visit to our care home or come and take a look around our facilities.
Our fees and contract
We want to be as transparent as possible about how we charge for the different services we provide as well as what's included in our contract. Please click the links below to find out more about our fees and contract.
View typical fees
View Our Contract
Useful downloads
Here to help you make the right decision about your care requirements.
129