What our families say: Hundens Park Care Home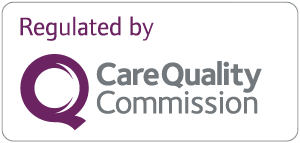 "I cannot even begin to praise the staff of Hundens Park. Their commitment to the care of my husband has exceeded my expectation beyond my imagination and knighthoods would not even cover the support, care and consideration of all residents and families of residents they look after. Keep on doing what you are doing, you are all amazing."
Nicola Gcarehome.co.uk rating: 5 out of 5
"Mum was a resident for 2 years, and during that time she was treated with respect and dignity, in a loving, caring, professional way. The surroundings were perfect for my mum's needs, and as Mum could at times be challenging, it never ceased to amaze me the patience showed towards her. During my mum's last weeks over this lockdown period, I have felt confident and reassured that Mum received the best possible care. I would just like to say a huge thank you to everyone."
Janice Wcarehome.co.uk rating: 4.33 out of 5
"Hundens Park Barchester Care Home in Darlington looked after my nana for just over three years. All I can say is she was looked after so well by very caring staff who became like friends and looked after us as a family too when we visited her. We as a family miss Nana so much, but I have to say miss all the staff too. Highly recommended."
Julie D Tcarehome.co.uk rating: 5 out of 5
"My mother and father were both residents needing 24 hour care. Myself and my brother cannot praise staff at Hundens highly enough. Not only was the medical care second to none, all aspects of Mam and Dad's wellbeing was considered. Empathy shone through in such a genuine manner. All staff were amazing, in the four weeks Mam and Dad were there, staff had really taken great care to understand and deal with their needs. Mam and Dad sadly passed away in less than 24 hours of each other, it was expected but we were kept informed throughout with enough information to be there when they passed away. The whole team were faultless in their work. Thank you one and all. Your care of our parents meant so much to us. We would recommend this compassionate and professional care home to anyone."
Lynne Jcarehome.co.uk rating: 4.5 out of 5
"I was very impressed with the level of care my mother received. Unfortunately she was only in the home for 2 weeks before she died. She was great with kindness and respect. She received first rate care. Someone even sat with her all night before she passed. The gardens are beautiful, my Mam really enjoyed the gardens. I was not sure about a nursing home for Mam but once the decision was made we knew we had made the right choice. Thank you."
Colin Hcarehome.co.uk rating: 4.17 out of 5
"My grandad has settled into the home really well. As a family, we feel that all of his care needs are being met effectively and efficiently by all care staff. The care home have been a great support for my nana and showed understanding and empathy when she comes to see my grandad on a daily basis. Overall we are happy as a family with the care that is being given."
Sarah Jcarehome.co.uk rating: 5 out of 5
"My sister was admitted to the care home in December 2018. My sister passed away after only been a resident for 7 days. During those 7 days, my sister was treated with the utmost compassionate care by every single member of staff. The staff treated all the family with the same compassion, nothing was too much trouble for them and we are a big family, visitors were constant those 7 days. We were always made to feel at home, coffee and biscuits were constantly provided along with tissues and kind words when we cried, we cried a lot. All the family feel blessed that my sister passed away in such lovely surroundings and we would without hesitation recommend this lovely care home to anyone who asks. I wish to express my personal thanks to everyone single member of staff, it is a fabulous team, they should be very proud of themselves."
Melanie Bcarehome.co.uk rating: 4.58 out of 5
"We were lucky enough to visit the care home with a small group of children from Darlington College Child Care Centre. We were made to feel very welcome, with the staff ensuring the children felt comfortable and informed regarding what happened at the home. We were given a guided tour explaining to the children the extensive activities some of the residents were able to enjoy. The home is beautiful with lovely gardens and an amazing team caring for the residents with compassion and dignity. Thank you for allowing us to visit and we are looking forward to coming back at Christmas time when we can hopefully sing some Christmas songs for you all."
Amanda Dcarehome.co.uk rating: 4.58 out of 5
"Putting a parent into a care home is a very difficult decision, lots of guilt and sadness, so I am pleased to be able to say that the decision to choose Hundens Park was the right one. From the moment Mum arrived she has been treated with nothing but dignity and respect. Whilst the facilities are fine the biggest asset that the home has is its staff. They are kind, respectful and trustworthy. Nothing is too much trouble and their care and compassion extends to us as a family. Thank you."
Ruth Bcarehome.co.uk rating: 4 out of 5
"Care is generally good. Car parking can often be a problem when training days are being held (frequently). There is space to extend the car park - currently, the staff probably occupy 80% of existing space. Sometimes it's difficult to find a member of staff on arrival. The recent new manager has made a big improvement to the home."
L Scarehome.co.uk rating: 3.83 out of 5
"I have found that my husband has been very well looked after by all members of staff. The home has a very homely atmosphere and is very friendly when visiting, I have no complaints at all and would recommend this home to anyone."
B Ccarehome.co.uk rating: 5 out of 5
"Words cannot express the gratitude and appreciation l feel for the unquestionable loving care and support given to my mum in law at all times throughout her stay."
Denise Hcarehome.co.uk rating: 5 out of 5
"The care shown by both the nursing staff and the carers is exceedingly good. The job is inevitably a stressful and emotional one, but the staff are highly dedicated in giving their best and put the residents first. A team that is very much appreciated. Thank you."
L Scarehome.co.uk rating: 3.83 out of 5
"Met the Manager and Staff in February 2017 when my mum was first transferred to the home. Visiting from the USA, I was back home to make sure my mum was placed comfortably in a new care home. I cannot begin to speak more highly of the management and staff at this home. They have gone the extra mile to make sure my mum is cared for. Relatives and friends visit weekly and send me news on her care and it is the best I could hope for - being so far away I do rely on their reports, but to add to this I can contact my mum via Face time and I am so pleased that the manager has arranged this. This place is the best and everyone who works there should be proud!"
Sandra Scarehome.co.uk rating: 4.58 out of 5
"Couldn't fault the place, absolutely fantastic. The staff are all lovely."
B Tcarehome.co.uk rating: 4.58 out of 5
"Having already experienced dementia care elsewhere your service is superior in all activities associated to providing a dignified and caring service, also across the catering provided for residents. Every member of staff demonstrates a high quality and caring service, ever mindful of the individuals preferences and limitations. This is also extended to visitors with an open and friendly manner. Where incidents occur, information and action is taken directly, provided to the appropriate person. An area for improvement is to provide some interactive activities where residents are involved eg. armchair exercises."
R Lcarehome.co.uk rating: 4.67 out of 5
"Outstanding care, staff, management and home, I couldn't summarise our experience better. I have working knowledge of the care home industry and was so pleased Hundens Park could cater for our beloved friend and his wife during what would be their final journey together. The care, attention and dignity our friend received was outstanding. The manager and his team are a complete credit to the home and industry - I wish every provider could see the standard of care and attention that is provided at Hundens, and use this as the benchmark for all homes."
Dina Ccarehome.co.uk rating: 5 out of 5
"My mam loves it here now, she has dementia so at first she wanted to go home, but the staff were so patient and helpful. We had all her things put in her room, even the internet, T.V on the wall. They helped her settle in, cut her nails and painted them, talked to her, gave her help even when she did not know she needed it, like changing her, washing her face, giving her lots of drinks. She loves the food."
Jane Hcarehome.co.uk rating: 4.92 out of 5
"First class home and service."
Terry Lcarehome.co.uk rating: 5 out of 5
"First and lasting impression of a home offering and providing honest care to clients and families. Staff approachable, friendly and caring, environment warm and welcoming. Very nice well done to the manager and staff. Thank you."
R Pcarehome.co.uk rating: 4.56 out of 5
"The staff are first class as nothing is a trouble to them. They are very caring and respect the privacy of patients. Whatever you want, they try their best to provide. All very caring people."
Kevin Scarehome.co.uk rating: 5 out of 5
What happens now?
Are you ready to discuss your individual care requirements? Pick up the phone and talk to us, book a visit to our care home or come and take a look around our facilities.
Care enquiries
New care enquiry phone lines are open 8am - 8pm
01325 271 650
All other calls
Our fees and contract
We want to be as transparent as possible about how we charge for the different services we provide as well as what's included in our contract. Please click the links below to find out more about our fees and contract.
View typical fees
View Our Contract
Useful downloads
Here to help you make the right decision about your care requirements.
83