What our families say: Emily Jackson House Care Home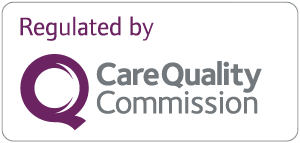 "We placed our father in the care of Emily Jackson in Sevenoaks after he became very frail due to ongoing small strokes and we could no longer meet all his needs at home. Unfortunately, after rallying initially, he started to decline again and was only in the home for about 5 or 6 weeks in total before he sadly passed away. However, in that time we found the nursing and caring staff to be kind, caring and patient. They also extended that care to us as a family and they helped make what was a very upsetting time a little more bearable. From our experience, we would recommend Emily Jackson to anyone who needs this level of full-time nursing care."
Sarah S
carehome.co.uk rating: 5 out of 5
"I took my husband to Emily Jackson last May with dementia and some aggressive behaviour which meant I was no longer able to look after him at home. The care he received immediately was amazing. They coped with his aggression and he was able to join in many of the activities. He enjoyed the food which is of a very high standard. In the last few months he has needed more care and it was not lacking. He then stopped eating and despite all efforts, he passed away a few days ago. I cannot thank the staff and management enough for the time he was with them and would recommend Emily Jackson to anyone."
Ann H
carehome.co.uk rating: 5 out of 5
"My father was brought to Emily Jackson House in June 2021. He had been very ill in hospital and had stopped eating and drinking. We were told that this would be palliative care and he was unlikely to last for more than a couple of weeks. However, due to the care and kindness shown by the staff and management at Emily Jackson House, dad started eating and drinking. Despite his Parkinson's and Dementia he was soon sitting up again and joining other residents in the home for mealtimes and activities. Sadly, dad passed away in January 2022 but the treatment and care he was given even in his final days was amazing. In addition, the kindness shown to the family during this difficult time was incredible. Whilst losing dad was very sad we felt lucky to have that extra time with him and know that he was happy and well looked after. Thank you to everyone at Emily Jackson House for everything you did for Dad."
Karen C
carehome.co.uk rating: 5 out of 5
"My Mother was bought to the Emily Jackson during the beginning of the lockdown, which meant that sadly she couldn't have any visitors for sometime. This was very confusing for Mum as she has dementia. Me and my family were so worried about her, she wasn't eating much and was losing weight too. However, she has now been at the Emily Jackson for 11 months and has gained weight and has settled in. The staff are so kind and caring, despite the different challenges they have to face on a daily basis. Mum's always involved in different activities at the home, whether it's chair exercises, painting, singing and dancing to name just a few, and they made a huge effort when it was my parent's 67th Wedding Anniversary in July. The staff set up a table in the gardens with a beautiful cake and refreshments for our family. They even put a canopy of balloons over the sunshade."
Sarah T
carehome.co.uk rating: 4.08 out of 5
"My mother-in-law suffers from dementia and loves it at Emily Jackson House, she was extremely reluctant to go at first and this week was very upsetting for her and the family but she settled in almost straight away due to the staff there being so kind and caring. She is treated with respect and individuality. Emily Jackson kept us updated and reassured us during Covid and lockdown. Emily Jackson is extremely clean, beautiful garden, extremely well managed, care staff are kind and professional, food is fabulous and activities are amazing! Nothing is too much trouble for staff at Emily Jackson and I couldn't recommend a better home. Very happy my mother-in-law is there."
Steven W
carehome.co.uk rating: 5 out of 5
"My nan went to live at Emily Jackson and I was really upset but I'm happy now because my nan is happy there, her room is really nice and the staff are friendly, it's nice and clean and the garden is so pretty. I love going to visit my nan and I know she is safe and well looked after at Emily Jackson."
Hermione J
carehome.co.uk rating: 5 out of 5
"All staff at Barchester Emily Jackson House have been amazing during lockdown, keeping me updated regularly, reassuring me and comforting Mum when she's been sad and confused, nothing has been too much trouble for them. My mum is treated with respect, dignity and her individual needs and care are met 100% by all staff! I'm so happy mum is at Emily Jackson, they have made such a positive impact on her life and I haven't seen her this happy and relaxed for ages! All The staff are kind, caring and have a warm loving attitude towards Mum and my family. Activities team are amazing, kind and supportive, they keep Mum entertained, stimulated and active and she absolutely loves and adores them. Emily Jackson is extremely well run, a beautiful building, very clean, homely and food is gorgeous! Amazing chef! I'm so thankful for everyone at Emily Jackson for giving my mum the quality of life she needs and deserves, which helps me finally sleep easy at night knowing she's extremely well looked after! Thank you Emily Jackson for everything you're doing!"
Dannielle J
carehome.co.uk rating: 5 out of 5
"My mum has dementia, the staff are brilliant with her. She loves being involved in dancing and singing activities. She settled in nicely all due to the staff being so friendly and caring. Thank you Emily Jackson House for making my mum happy again. Can't recommend this care home enough."
Sarah C
carehome.co.uk rating: 5 out of 5
"I've never seen a team so hardworking and so passionate like the team of Emily Jackson House. My uncle only been here for three weeks but he has made so much progress already. The staff are all involved in making sure the residents are entertained and the exercises they provide are quite a bonus. I'm glad we made the right decision to admit my uncle here. It's very reassuring to know that he's looked after by the staff who are very kind and caring."
M L
carehome.co.uk rating: 5 out of 5
"My sister and I couldn't be more delighted with the care that everyone at Ellen Jackson home has given to my mum and dad who both came to the home a few weeks ago. My dad, who recently came out of the hospital, describes the home as 'brilliant'... "they do everything for me, they couldn't be more helpful and caring, please can we stay here forever"! My mum joined my dad after one week so they can be together. The home sends us loads of pictures of them enjoying their time together and organising Skype calls several times a week so we can stay in touch in this difficult lockdown period. Thank you to everyone who looks after our mum and dad, you have been fabulous, especially one lady who is a very special and very talented head nurse."
Sally W
carehome.co.uk rating: 4.83 out of 5
"The staff, along with all the support staff, have been amazing during the lockdown. They are enabling us to communicate remotely with my elderly mother-in-law and enabled her priest to speak to her. They have all been wonderful, the activities team facilitate video calls twice weekly. They are all being wonderful."
Sarah R
carehome.co.uk rating: 4.92 out of 5
"Mum went to Emily Jackson House from the hospital due to diabetes breakdown. The care, nursing and all-round goodness from the home saved mum her dignity and great fun to be with. Her last day she had her hair one, got fully involved in the fun activity and enjoyed her evening meal. Mum suffered a big stroke when the staff assisted her and they cared for her all the way as the stroke took hold of her. For Mum's last months Emily Jackson had enabled Mum to live here to the full."
Trevor B
carehome.co.uk rating: 5 out of 5
"Mum had an absolute 'ball' while at Emily Jackson House. The staff were so kind and caring and met all her needs while allowing Mum to maintain her dignity. The activities that Emily Jackson House organise for their residents were a great hit for Mum and she always enjoyed the friendship and fellowship at these gatherings."
Marion C
carehome.co.uk rating: 5 out of 5
"I have enjoyed my stay here. The staff have been very good, caring and helpful. The food has been excellent. I have enjoyed all my meals etc. The entertainment has been very good and enjoyable."
R S
carehome.co.uk rating: 5 out of 5
"My experience with Emily Jackson House was excellent. The food that was provided was more than excellent. Staff very nice, friendly, helpful, fantastic. Management very welcome and helpful, making me feel at home."
M B
carehome.co.uk rating: 5 out of 5
"My sister arrived at Emily Jackson in a confused and agitated state. This has been addressed in conjunction with the mental health team. We are pleased that she appears more relaxed and happy as a result of additional medication and better nutrition."
Andrew W
carehome.co.uk rating: 3.82 out of 5
"We found the home comfortable and the staff extremely helpful and friendly."
Jill S
carehome.co.uk rating: 5 out of 5
"All staff are very attentive towards mum and extremely understanding to her needs and ours as a family."
S H
carehome.co.uk rating: 4.91 out of 5
"Initial contact good and staff helpful when Dad first arrived. Administration haphazard. Communication between home and family needs improving, especially re Dad's trips to hospital. Staff caring and compassionate, but often overstretched."
V W
carehome.co.uk rating: 3.33 out of 5
"The home has made a huge difference to my father's last few months with us. He was in a poor state when he arrived and they dramatically improved his quality of life. The ward nurse was so kind and supportive. Thank you."
G B
carehome.co.uk rating: 5 out of 5
"The staff work very hard to meet my mothers care needs and treat her with dignity as an individual. There is a cheerful, homely atmosphere on Memory Lane and the manager is very strong and compassionate."
Harry R
carehome.co.uk rating: 4.92 out of 5
"When mum arrived at Emily Jackson House she as immediately made most welcome and the next day she was living a life of dignity. Having tea with her in the lounge is an event that we all enjoy."
Trevor B
carehome.co.uk rating: 4.91 out of 5
"After 14 weeks in hospital, my Grandad was moved to Emily Jackson as his health had rapidly declined and he required 24-hour care. We sadly lost him the evening of 18 March 2019. On behalf of all of my family, I would like to thank all of the staff at Emily Jackson who were very professional and provided him with a high level of care during the very short time he spent at Emily Jackson. The staff also offered support to all of the family who are still in total shock at how quickly his health declined. I am so grateful you allowed him to keep his dignity in his final days and for the high level of care he received at all times."
Laura S
carehome.co.uk rating: 4 out of 5
"My disabled brother suffers from learning and physical disabilities. We describe this as the light getting in but having trouble getting out with extremely limited speech. The staff immediately assessed he was best placed not in the dementia ward but in an environment where others could help overcome his difficulties in communicating. They took a professional, caring but also pragmatic approach to his very specific needs and after 3 weeks in respite care with them, was extremely emotional when it came time to say goodbye. This cheeky chap received constant attention, affection, support and outstanding care in a beautiful setting. Home cooked food, fluids, sleep and nutrition constantly monitored, entertained and engaged when he wanted but let him be when he didn't. We couldn't rate the staff, from the kitchen to the management but especially the absolutely outstanding carers, more highly."
Lorna W
carehome.co.uk rating: 5 out of 5
"A year long, nightmare at Emily Jackson house in Sevenoaks. Please avoid at all costs, especially if your loved ones are vulnerable due to dementia. It is only now we have found a home that actually knows what they are doing, we have realised how bad Emily Jackson is. Don't be fooled by the boutique hotel style appearance. There are so many changes in staff and use of agency that you rarely see the same person twice. Permanent staff are not trained to meet the needs of residents with complex needs, which became evident when three of them cruelly verbally attacked me because of my father's dementia-related behaviour. We experienced a catalogue of errors, too numerous to list here, but they were neglectful in their duty of care resulting in us and the CHC team making a referral to the safeguarding team and CQC. Please, don't leave your loved ones here!"
Gill M
carehome.co.uk rating: 1.17 out of 5
"Just wanted to thank the care home who looked after my father in his last days. He was a bit of a handful but all the staff treated him with dignity and respect. I was particularly impressed with the Deputy Manager who was caring and also professional throughout. Thanks to all."
Luke B
carehome.co.uk rating: 5 out of 5
"Staff very caring. Management keeps changing but new management are making good changes."
A J
carehome.co.uk rating: 4.17 out of 5
"My mum and I are so very grateful to all the staff team at Emily Jackson for their outstanding care and help since Mum moved in a few months ago. It is wonderful to know that Mum is being supported and provided for in every way and we very much appreciate the positive and friendly, cheerful people who have now become such a special part of Mum's life. I especially like the little touches which brighten up Mum's day such as ice lollies on hot days and tasty morning coffee snacks! I have also valued so much the professional advice given by the staff and the way they liaise so closely with other medical professionals when necessary. Mum really enjoys the delicious food....and the things which make her feel at home like being offered a cup of Horlicks in the middle of the night! Thank you so much!"
Elizabeth M
carehome.co.uk rating: 4.75 out of 5
"The care home went through a very bad patch last summer due to a shortage of staff - I nearly moved my husband. Then thought it would be upsetting for him. I wonder why the homes in this area are so expensive. I gather the national average is about £3,500 a month. This home charges circa £6,800 and is going up by 6% next month!!"
Mary H
carehome.co.uk rating: 4 out of 5
"Since my mum moved into Emily Jackson 6 weeks ago, her improvement is miraculous! I am so pleased with her care. It has enabled me to relax knowing that she is safe and content."
Beverley T
carehome.co.uk rating: 5 out of 5
"After a bumpy start in the autumn of 2017 (under the previous management) our dad has now settled well. The new manager has created a warm and caring atmosphere, that is organised well to meet even the most complex needs of the residents. It really is a different place (for all the right reasons) to the one we came to last September. Our dad has just celebrated his birthday and as a family, we have enjoyed a lovely day with him and the whole team have made it all very special. Thank you!"
Gill M
carehome.co.uk rating: 4.75 out of 5
"My husband has been in Emily Jackson for the last 4 years. The new deputy and manager have improved the home greatly. My husband is well looked after which is a great relief to me."
Ann S
carehome.co.uk rating: 4.58 out of 5
"My relative is treated with kindness, respect and dignity by caring staff. I am very pleased to see that Emily Jackson House Care Home is moving forward in a positive, caring manner with the residents mental and physical well-being at the forefront leading to a higher quality of life. Very please some weekend activities have recently been introduced and good thought was given to new activities and general home ambience and environment. Thank you."
Maryann W
carehome.co.uk rating: 4.25 out of 5
"Resident has been made welcome on returning to Emily Jackson House after hospitalisation care at home. I have found management extremely helpful and it is very good that the nursing and caring staff seem constant so that they become familiar faces."
I C
carehome.co.uk rating: 4.18 out of 5
"I find my husband's care excellent. I was very scared as it's a huge life change for both of us. Every member of staff I have met have been kind, reassuring, warm and friendly. The rooms are very pleasant, as it the rest of the home. The bathrooms are shiny clean. They go to great efforts to make the home pleasant and like a hotel. I think we are both very lucky being here."
S M
carehome.co.uk rating: 4.58 out of 5
"My father-in-law is a new resident in Emily Jackson House Care Home. He suffers from dementia but after being in the hospital for 10 weeks he now stays here. He has settled in nicely, the staff are very helpful and he has joined in with a sing-song in the activity room and also loves seeing the animals. My husband and I were both anxious about him settling anywhere else but we both feel so much better, we can see him settled and cared for well and he is happy and relaxed."
Susan L
carehome.co.uk rating: 5 out of 5
"We were very pleased with the care and attention my brother is getting. Emily Jackson care home is so well staffed. There is always someone there to help."
Helen F
carehome.co.uk rating: 4.33 out of 5
"I have been visiting my mother on a regular basis since coming into this care home. We have found the management and staff very helpful. The room although small is very clean and kept nicely. The staff are extremely helpful and always put our minds at ease with any questions we may have. The main thing is that mother is very well looked after here."
David H
carehome.co.uk rating: 4.58 out of 5
"Absolutely delighted with this first, second and third impression of the Emily Jackson House for my 91-year-old mother! The layout is excellent, the staff obviously care for the residents and take an interest in them. It is like a hotel that actually likes its guests - a rare commodity. My mother is already relaxed and settling in well. Thus I am relaxed, too! Strongly recommend you visit if you are considering this for a member of your family."
Paul H
carehome.co.uk rating: 5 out of 5
"Our experience of visiting was really positive. Every member of staff we met was warm, friendly and helpful. The staff were caring and did all they could to help our relative. There were always enough staff available to help with anything and the staff all knew the personal likes and dislikes of the residents. Our relative wanted to get home and the staff did all they could to work with community services in getting a care package set up for her in her own home."
Fiona H
carehome.co.uk rating: 4.92 out of 5
"The staff at Emily Jackson looked after my great aunt with the utmost care and respect. She is always clean, comfortable and content."
Sallyanne T
carehome.co.uk rating: 5 out of 5
"The home has been remarkable, taking my mum from a very distressed state to a happy reassured state of mind. She has been very well cared for, physically, emotionally and medically. The nursing care has been amazing with them stabilising her diabetes. My mum is a complex case with dementia, diabetes and C.O.P.D and she is now comfortable and settled."
C H
carehome.co.uk rating: 4.83 out of 5
"From the first contact which was by telephone from Canada the service was unfaultable. When I came to Emily Jackson House in person the carers were all very amenable, kind, caring. It was such a relief to see that my godmother was in good hands. Also, the premises are lovely, beautiful gardens, freshly painted exterior and interior. Good view out my godmother's window. All the staff I encountered were friendly and helpful. Thank you so much."
Cecily
carehome.co.uk rating: 5 out of 5
"I found Emily Jackson to be a caring home overall. The staff were friendly, very helpful. The food was generally good and varied."
Jean W
carehome.co.uk rating: 4.25 out of 5
"We used the home for two weeks respite care for my husband who is 92, has dementia and is doubly incontinent and bed bound. The home tried to get him to the dining room in a wheelchair, to make it easier to help him eat until he developed a bedsore, after which he had to stay in bed. We liked the friendly warm atmosphere in the ward and the dedicated staff. The stay started badly when the essential lift was not working best part of the day and this happened twice more when we visited."
T G
carehome.co.uk rating: 4.5 out of 5
"My mother had a long stay in hospital. Eventually, we managed to get her into this home. Unfortunately, she was only there a few days. The days she spent there she changed from a sad person to a happy, relaxed, not scared person. All due to the staff's care and attention that they gave her."
Janet L
carehome.co.uk rating: 5 out of 5
"Emily Jackson House Care Home is a nice nursing home. It's always clean especially Mon-Fri. Care is good but sometimes not as good at the weekends. What would be good would be more activities and more days out. More stimulation for some of the residents including outings, shopping etc would be beneficial to a lot of the residents!"
Helen K
carehome.co.uk rating: 3.58 out of 5
"My mother has been a resident for two years. She can be extremely difficult but the staff have always treated her with kindness and respect."
Paul E
carehome.co.uk rating: 4.33 out of 5
"My husband has been in Emily Jackson for three years and has been looked after very well. Dementia care is very difficult and they have always dealt with him with love and patience."
Ann S
carehome.co.uk rating: 4.33 out of 5
"All care homes in the Sevenoaks area are exorbitantly expensive. All newspaper reports say average costs of care homes are £3,000 a month. They are over £6,000 at the Emily Jackson so I have said good for value for money. The Emily Jackson certainly went "downhill" between manageresses, but things have certainly picked up with the new manager."
M H
carehome.co.uk rating: 4.36 out of 5
"I am an ex-neighbour and friend of an 88-year-old resident and have been visiting twice weekly for over a year. Staff are extremely friendly and willing and in general, my friend is being cared for very well. For the cost of her stay - I do query the lack of staff sometimes to give higher quality of cleaning, getting her up earlier - but otherwise, I feel she is in an excellent environment."
L H
carehome.co.uk rating: 4.18 out of 5
"Very pleased that respite care could be provided at relatively short notice over the Xmas period. Staff were all friendly and responsive to mums dementia care needs, good menu variety and wine with lunch seemed popular."
A C
carehome.co.uk rating: 3.67 out of 5
"My father recently died whilst residing at Emily Jackson and I would like to say that although the whole experience was very sad for us as a family, that Emily Jackson staff were excellent. They were extremely kind and caring and professional. They kept my dad very comfortable in his last week once he had returned from hospital to receive and end of life care. He was well looked after as were we. Thank you so much to all the staff at Emily Jackson we will miss you."
Vicki B
carehome.co.uk rating: 4.5 out of 5
"My husband only spent ten days at Emily Jackson House but in that time they got him up and dressed and into the dining room to be with the other people and to feed himself. This followed a long stay in hospital where he was confined to bed. The staff were kind and encouraging."
Jill T
carehome.co.uk rating: 3.92 out of 5
"I am impressed by the level of care the standard of the facilities and the attitude of the staff. Although some of the staff are from an agency, there appears to be an attempt to employ those staff on a constant basis, so that there is generally a continuity in those people who care for my mother."
Robert W
carehome.co.uk rating: 4.33 out of 5
"Barchester Emily Jackson House Care Home provided very good step down nursing care to my Dad following a major heart attack. The nursing director is excellent - calm, professional, experienced and kind. The administration manager is also very good. Because my Dad was in Barchester Emily Jackson House Care Home over the summer, there were more agency staff than I would have liked, but the permanent staff were competent and kind."
Paula H
carehome.co.uk rating: 4 out of 5
"My mother is a high need dementia resident. She transferred from another local home after 3 miserable years and a highly unfavourable assessment. It's been the best thing to happen. The improvement in the quality of her care is immeasurable. Her change in her demeanour is unrecognisable from before. She is much more settled. Her weight has increased. She is always well dressed (even in coordinated colours!). The attention to care provided by the staff is just as you would wish it, but more so having experienced far from satisfactory care previously. The staff always seem to have time for her and for you. If they say they are busy but will be back in 10 minutes, they are as good as their word. They know her needs and they anticipate those needs. I have also evidenced their care plans and been invited to review them. Again not having seen these before I appreciate how professional the level of care being provided. The rooms may not be 5* but are comfortable and practical."
Gill M
carehome.co.uk rating: 4.92 out of 5
"I visited a friend who I had recommended to Emily Jackson House Care Home following excellent care received by my mother, a few years ago. My friend was in a nice sunlit room with en-suite facilities and said she felt very happy with the welcome and kind attention she had received since living here, following major surgery which meant she could not live at home for a while. In fact, she told me that the chef had visited her personally in light of her current eating difficulties to make sure she was fed appropriately to her health problems. The home had recently been refurbished to a high, light and modern standard, not at all like other care homes I have visited and I am confident she will receive the same appropriate care and attention my mother did."
Linda B
carehome.co.uk rating: 4.5 out of 5
"Dad had many care needs including Parkinsons and dementia and stayed at Emily Jackson for three happy years. Many of the team who work at Emily Jackson have been there for several years and it's obvious that they take great pride in their work and the care they provide to all the residents, which is outstanding. The team at Emily Jackson take time to get to know their residents and anticipate their needs perfectly including the little things that make their days better, such as dietary likes and dislikes and daily habits like quiet time, etc. Visitors are always made very welcome too. Before deciding on Emily Jackson care home, Mum visited all the care homes in the Sevenoaks / Tonbridge / Tunbridge Wells areas, she definitely made the right choice and was so pleased with Dad's care. Placing a relative is a difficult decision for anyone, but the team at Emily Jackson are truly wonderful and recommended without hesitation - 'thank you' for everything."
Paul E
carehome.co.uk rating: 5 out of 5
"I visit my mother on a regular basis and at unexpected times, sometimes early, the middle of the day or evening. Not once have I been given cause for worry or complaint. The staff at all levels are friendly, welcoming and professional. My mother is treated with dignity and her privacy respected. She does not display any signs of being mistreated and responds well to all the staff. The manager of the home visits each room regularly and knows all residents by name, and makes every effort to have a rapport with them."
Frances W
carehome.co.uk rating: 5 out of 5
"From the first interview in March we have found everybody we have come in contact with have been extremely knowledgeable, helpful and caring. My husband has been unable to do anything for himself and I have found that nothing is too much trouble. The nurses, carers and from the general manager downwards everybody has been hands on. Every patient is special to the carers and everything has been done to make my husband as comfortable and happy as possible. It is a home I would recommend to anybody who needed a nursing home. I believe some residents have been here many years, just as a home this is a place that everybody is made to feel at home."
Pamela S
carehome.co.uk rating: 4.92 out of 5
"Emily Jackson is a life saver. All the staff from manager down to cleaners and especially the carers are welcoming, helpful and cheerful. Mum is looked after extremely well and is very happy. The home keeps me up to date with any issues or problems promptly."
Sally B
carehome.co.uk rating: 4.83 out of 5
"The Emily Jackson care team have delivered an outstanding service from the moment our great aunt arrived. They have consistently adapted to her various changing needs and circumstances; encouraged her to join in the many and varied activities but desisted when, in her inimitable way, she made to clear that her interested lay elsewhere. Some members of staff have exceeded the parameters of their duties and spent one on one time talking to her, a pleasure she truly appreciates. (At one time, the head of clinical nursing, a French lady, even read the plays of Molière to her; pure bliss to hear her native language). The care at this home is totally bespoke; your relative will be treated as an individual, not a processed a package."
Sallyanne T
carehome.co.uk rating: 5 out of 5
"Our mum received the best care possible at Barchester Emily Jackson House. All carers and nurses showed great sensitivity and did all they could to help her feel comfortable and safe. All staff welcomed and supported us as a family. Although mum only stayed 4 days before she died, we felt that she had been in the best possible place. Thank you to all staff at Barchester Emily Jackson House."
Jane H
carehome.co.uk rating: 5 out of 5
"My mother stayed for one months convalescents at Emily Jackson House where all the staff were caring courteous and friendly. They were also very aware that residents need time alone to read or watch TV which for my mum was perfect. The menu was very varied and a good choice of simple alternatives if the daily fare wasn't suitable. Good access to tea and water or any drink. The home is in a lovely setting with garden facilities. It's in a quiet setting yet only a few minutes from the town. As a first experience of this kind we as a family were extremely impressed with all that Emily Jackson House had to offer."
Muriel W
carehome.co.uk rating: 4.5 out of 5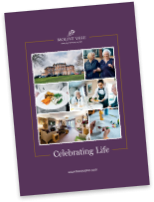 Read our brochure 'Providing great quality care and wellbeing' for more information on how we're here to help you and your loved one.
Read brochure
Food & Nutrition
Activities & Events
Care & Facilities
What happens now?
Are you ready to discuss your individual care requirements? Pick up the phone and talk to us, book a visit to our care home or come and take a look around our facilities.
Care enquiries
New care enquiry phone lines are open 8am-8pm
01732 386 525
All other calls
Our fees and contract
We want to be as transparent as possible about how we charge for the different services we provide as well as what's included in our contract. Please click the links below to find out more about our fees and contract.
View typical fees
View Our Contract
Useful downloads
Here to help you make the right decision about your care requirements.
57