Paying to Live in a Care Home Guide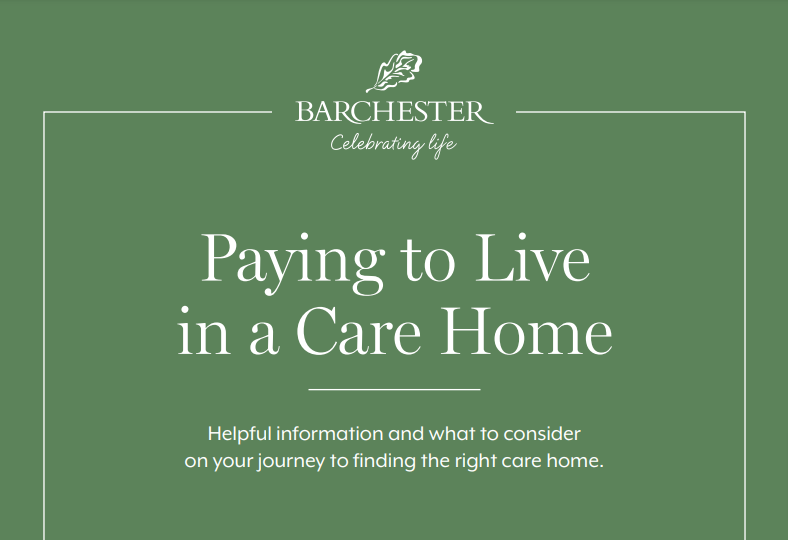 There are many things to consider when making a decision to move yourself or a family member into a care home, including understanding the types of care needed, whether you or your family member will be happy there and also how to pay for your life in the care home.
We understand that sometimes it's difficult to know where to start and the thought of paying for care can seem daunting. We've designed this guide to try and answer some of the questions you may have along your journey when choosing a care home.
The following guide is aimed at helping you to understand more about:
What to consider when you or your loved one is moving into a Barchester care home
What your funding options are
What you may need to consider more generally
You can download the guide by clicking on the link above.
Finding your nearest Barchester Care Home
We're here to help in any way we can – whether that's finding you the right support or helping you choose the best care home environment. We have over 250 care homes across the UK that offer a range of services.
 To find your nearest Barchester Care Home, please click here.
Your recently viewed homes