A handful of nuts a day helps cut disease risk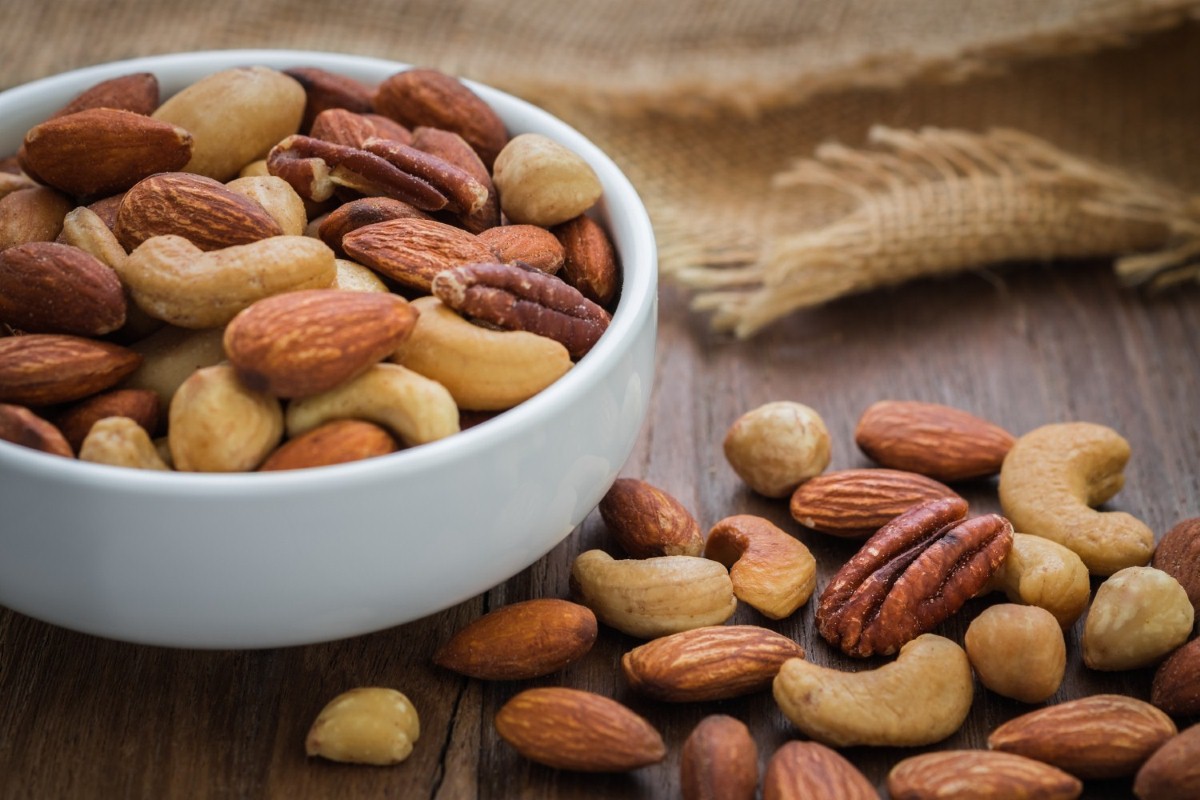 Eating at least 20 grams of nuts a day could help to reduce conditions like cancer and heart disease. A new review that looked at a number of previous studies on the benefits of eating nuts has found that they could be beneficial in reducing the risk of experiencing certain serious health conditions. 
The study performed by Imperial College London found that eating the equivalent of a handful of nuts on a daily basis could lead to a 30 per cent reduction in the risk of heart disease. The risk of developing cancer was also found to be reduced by 15 per cent, while the chance of premature death saw a 22 per cent drop.
Other benefits of eating nuts on a daily basis included a 40 per cent reduction in diabetes risk and 50 per cent fall in the chance of dying due to a respiratory disease. 
People involved in the studies that were reviewed were eating a range of different nuts, including pecans, walnuts, almonds, cashews, hazelnuts, pistachios, peanuts and Brazil nuts. All of these different types of nuts helped to protect against heart disease and reduced the chance of early death. 
Different nuts also provided a range of other benefits, with peanuts being found to help reduce stroke risk. Tree nuts turned out to be linked to reduced cancer risk, with researchers suggesting that these benefits are due to the nutritional value of nuts.
Dagfinn Aune, the co-author of the study from Imperial College London, said: "Nuts and peanuts are high in fibre, magnesium, and polyunsaturated fats - nutrients that are beneficial for cutting cardiovascular disease risk and which can reduce cholesterol levels.
"Some nuts, particularly walnuts and pecan nuts are also high in antioxidants, which can fight oxidative stress and possibly reduce cancer risk."
He continued to say that there was also evidence that suggested that nuts could help reduce the risk of obesity, even though they are naturally high in fat. A single handful a day seemed to have a "substantial effect" on many areas and results were found to be consistent across several diseases.
A total of 29 studies that included over 800,000 participants collectively were reviewed by the research team, with the findings being published in the journal BMC Medicine. While there were some differences in benefits found between populations, such as men and women, eating nuts was still found to be associated with a drop in disease risk for most people. 
Overall, the benefits did not increase with eating more nuts, meaning that 20 grams or 0.7 ounces of nuts a day seemed to be the optimal amount.