GPS trackers in slippers to be issued to dementia patients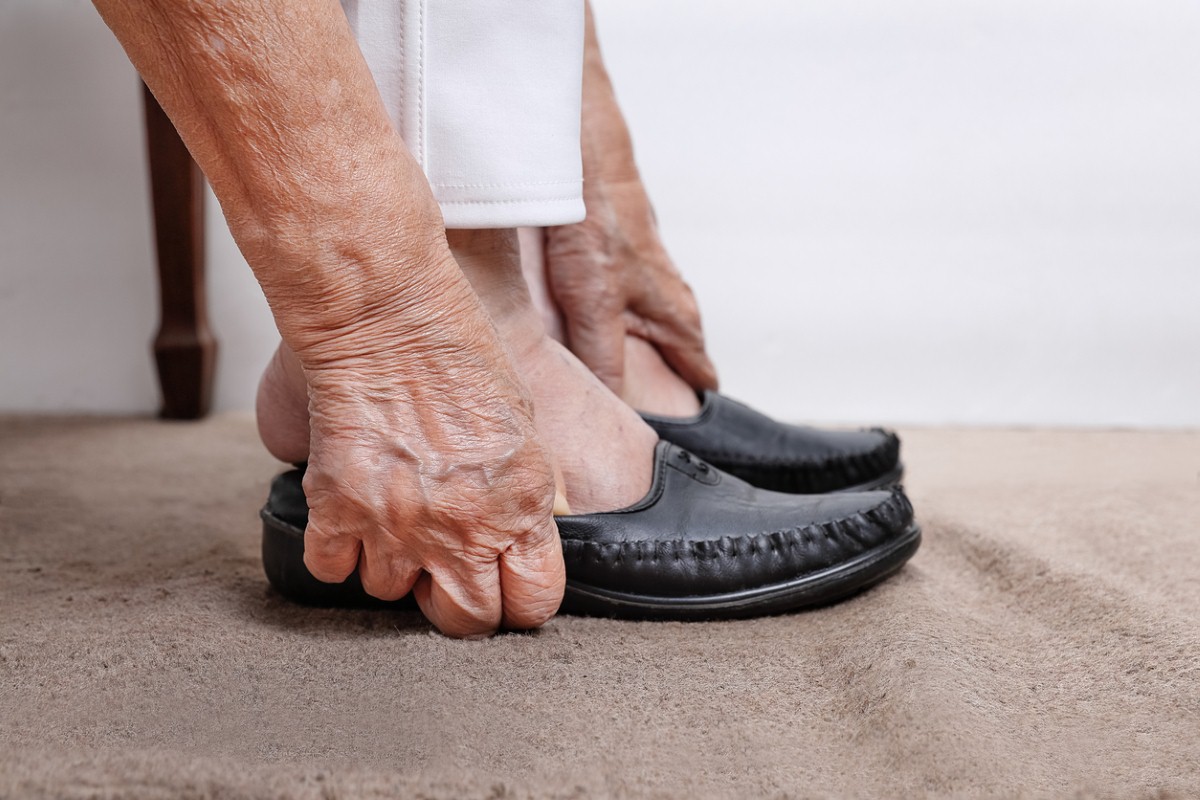 The relatives of people with dementia could have their minds put an ease with a new proposal to help keep an eye on their loved ones. Slippers fitted with a GPS tracker could soon become available from the NHS.
It comes after many incidences of dementia sufferers wandering off without telling anybody where they're going. What's more, they do not know themselves and can become disorientated and lost, unable to find their way home.
A sole insert in the slipper will contain the GPS device, meaning it could be transferred to alternative pieces of footwear if an individual is wearing shoes or trainers. The parameters of a safe area, such as the home and garden, will then be set and if the patient goes outside of this, then an alert will be sent to the registered smartphone.
This will provide an early warning system, as many dementia sufferers can get quite far before anyone has even realised they are missing. What's more, their movements are likely to have no rhyme nor reason to them, making it even harder to predict where they may have gone.
While the slippers will be available from the NHS, they will need to be paid for by the individuals or families of those that need them. An upfront cost of £75 will be levied, with an additional £26 a month charged for the continuing functionality of the tracking device.
A number of charities that work with people with Alzheimer's and dementia have spoken out in support of the initiative. Some have even gone as far as to suggest that the move could save lives, highlighting just how vulnerable people with these conditions are.
Sally Copley from the Alzheimer's Society said, "When used appropriately, the use of GPS tracking for people with dementia can provide reassurance and even save lives."
The first trials of the slippers are set to take place in Dorset, where dementia patients will be given the GPS-enabled footwear for a set period of time. It is then likely that relatives will be asked about their usefulness.
If the outcome is that patients and families believe they help to keep elderly relatives with the cognitive degenerative condition safe, then they may be rolled out across the rest of the country. All people deal with Alzheimer's and dementia differently, meaning the slippers could be useful for some and not for others.
Professor Tony Young from NHS England told The Sun, "GPS smart slippers help keep patients with dementia safe and give families peace of mind."
Some 850,000 people in the UK are living with dementia and the number is set to rise. Caring for people with the condition is particularly challenging and many families look towards specialist staff to help.
As well as wandering off, there are additional concerns due to the inability to undertake everyday tasks and common injuries due to memory loss. Any small innovation that helps to mitigate the challenges faced by those with dementia could be a good thing.