Maintenance Champion of the Year
William McQuade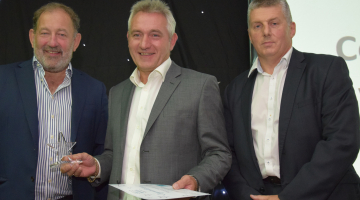 Staff and residents are celebrating at Fours Hill in Glasgow after Maintenance Manager, William McQuade was crowned Maintenance Champion of the Year at the Barchester Care Awards 2018.
Mark Bennett, Director of Property Services and a judge for the Maintenance Champion category, said of the William, the Maintenance Manager of the home that "What really made William's nomination stand out was the role he played in the support and training of other Barchester Maintenance Managers across Scotland. William is not afraid to take on new challenges and drive them to successful completion, frequently saving money with innovative ideas and thinking of new ways to keep the home safe for residents, William takes great pride in his work, always willing to help in his spare time, and always keeping the home and its residents the top priority."
Congratulations William!
Other Finalists: