What our families say: Rhiwlas Care Home

We score 8.6/10
8 Reviews

Latest Your Care Rating report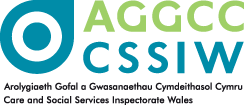 "Rhiwlas residential home is highly recommended. My mother has been a resident since February 2021, coming here from out of the area. All staff are absolutely brilliant from the cleaners, cooks, right up to the management. Nothing is too much trouble. My mother loves being there and is very happy. All staff are very hardworking and should be praised for what they do. Well done to you all. All the residents are treated with dignity and respect."
Sue Wcarehome.co.uk rating: 5 out of 5
"Professional, loving and friendly staff who have tried to make mum feel at home and have helped her make friends. Being able to have lunch or dinner with mum is very good. We chat with other residents and relax. The summer games evening were a big success for mum who loved playing cricket and bowls."
I Bcarehome.co.uk rating: 4.83 out of 5
"Professional staff, very friendly, happy to help and give feedback about Mum's health and wellbeing at Rhiwlas."
I Bcarehome.co.uk rating: 4 out of 5
"All go out on a limb to help. Nothing, no matter how busy, was too much trouble for all members of staff and nurses."
Georgina Hcarehome.co.uk rating: 4.67 out of 5
"Staff and care given are excellent. Always a smile on the face of staff members. Can't recommend the home more highly."
I Hcarehome.co.uk rating: 4.58 out of 5
"6 weeks respite. All the staff were so friendly and helpful. Activities were first class. Rooms very clean and the food very good. A bit well done to all involved."
Barry Wcarehome.co.uk rating: 4.5 out of 5
"I am very satisfied with all the treatment, everything that helps to make my stay enjoyable. I also think the people working here are a good bunch and make me realize how lucky I am here to find such a nice house."
Joan Bcarehome.co.uk rating: 4.92 out of 5
"We feel that my mother is extremely cared for in every way - her health, well-being, hygiene, mental stimulation are well met. It is also a pleasure for our 4-year-old daughter to visit her grandma - building precious memories with her. All carers are very respectful and engaged."
Paul Bcarehome.co.uk rating: 4.5 out of 5
"My mum was due to stay for respite care to improve her mobility for 2 weeks only. Within 6 days my mum's health had deteriorated rapidly. No effort made to improve mobility. A GP was requested and didn't. The most disappointing aspect is the lady who visited my mum at her house to assess mum's suitability to attend painted a picture that the home could meet mum's needs. They absolutely could not. Tragic circumstances. attend for 4 days."
Susan Dcarehome.co.uk rating: 2.75 out of 5
"My mother has been in Rhiwlas for only a short time and originally came for respite care after being in hospital. She was very unsure about being in the home but realised that she could not manage at her bungalow. She started to enjoy the activities, having company and someone to talk too. All the staff have made Mum feel welcome and encourage her to join in the activities whether it's going to the garden centre, knitting group or bingo. She enjoys the food and has ample cups of tea, in Mum's opinion you can never have too many. My brothers and I are very pleased with how Mum has settled in now and how much happier she seems to be. The staff have been very helpful to my brothers and me answering our many questions in a knowledgeable and reassuring way."
Richard Bcarehome.co.uk rating: 4 out of 5
"I am very satisfied with the quality of care I have received."
Rita Jcarehome.co.uk rating: 5 out of 5
"My mum has settled in very well and loves the company. All the staff are very caring and so friendly, which makes it so much easier for family when visiting. It's great to see the residents and visitors having a good laugh."
Lynne Mcarehome.co.uk rating: 5 out of 5
"Very happy and pleased."
Hilda Acarehome.co.uk rating: 4 out of 5
"It's always a pleasure to visit a lady I know. The staff are always very nice and always have time to say hello, plenty of activities for the residents. The place always clean and tidy. Would highly recommend to family and friends."
S Bcarehome.co.uk rating: 5 out of 5
"My mother (with Dementia) has been poorly with UTIs causing us - and particularly her - a lot of stress and worry. Her Dementia is worsened by the UTIs, all the staff, and I particularly include the nursing staff, have been sympathetic and very caring pf her (and us) throughout this. Medical staff have contacted us when necessary and been available to talk to me every time I needed information. I feel Mum is safe with them and I trust them."
Lynn Bcarehome.co.uk rating: 4.25 out of 5
"My friend is really happy at Rhiwlas she enjoyed all the Christmas activities and trips out. Staff are very kind and very patient, nothing is too much trouble. Excellent food, it always looks appetising. Redecoration of the ground floor and my friend has lovely new curtains and matching bed throw. Nice approachable managers. Thank you."
William Lcarehome.co.uk rating: 5 out of 5
"Having chosen Rhiwlas as our preferred care home for our 84-year-old father he moved in 6 weeks ago. At that time he had been in hospital for 6 months, was fairly immobile and had been suffering with delirium. Since then he has improved remarkably. He is so much more active and lucid. We can only put this down to the lovely atmosphere at Rhiwlas and the pleasant and dignified way he is treated by the staff. Thank you so much. We now have the father/husband that we know and love back with us. Please keep up the great work."
Michael Fcarehome.co.uk rating: 4.75 out of 5
"Enjoy going out during activities."
A Bcarehome.co.uk rating: 3.92 out of 5
"Happy with everything."
Dorothy Dcarehome.co.uk rating: 4.83 out of 5
"Really lovely."
G Ecarehome.co.uk rating: 4.83 out of 5
"Everyone is friendly, nothing is too much bother for the carers. My mother came in for a weeks respite and didn't want to go back home because she liked it so much. The main thing is the company of other people that she enjoys."
Susan Hcarehome.co.uk rating: 4.83 out of 5
"Staff are excellent but sometimes they take a while to come to attend to you (my mum believes it is because they are short-staffed at times). My mum feels safe here. She thinks the range of activities are excellent and the food is good enough. Dining room floor is a bit sticky."
S Gcarehome.co.uk rating: 4.17 out of 5
"I feel very well looked after."
Brenda Tcarehome.co.uk rating: 3.75 out of 5
"I like very much."
Amelia Tcarehome.co.uk rating: 3.92 out of 5
"The general care is very good and they want to know your likes and dislikes. If you need to be in a care home, this is the place to be."
Jean Jcarehome.co.uk rating: 4 out of 5
"A very friendly home with lovely residents and staff. Mum has come on leaps and bounds since becoming a resident a month ago. The staff are always welcoming and can't do enough for you. Best home by far in the area."
Tim Bcarehome.co.uk rating: 4.83 out of 5
"A pity that a bath or hairwashing didn't happen in 15 days. Although I understand that a shoulder-high shower - day 11 was not quite as refreshing as imagined, so further offers of showering were probably rejected. Perhaps coaxing/cajoling could be discreetly absorbed."
H Dcarehome.co.uk rating: 4.83 out of 5
"The carers and the nursing staff at Rhiwlas are excellent. They make time and effort with the whole family. Nothing is too much bother. The whole environment is warm and welcoming."
A Mcarehome.co.uk rating: 4.92 out of 5
"Following a recent review from social services, general care has improved. Whilst the overall service is good, I do feel that staff require a little more support. New management team providing excellent service. Well done."
Chris Mcarehome.co.uk rating: 3.67 out of 5
"I felt I must review Rhiwlas Care Home as things for this Home have changed for the better over the recent months. Staff are very friendly and kind,the new manager is approachable too.Food is appetising and the freshly made cakes in reception are lovely. There is a minibus for trips out."
Bethany Jcarehome.co.uk rating: 4.92 out of 5
"I visited an old family friend who is currently residing in Rhiwlas a couple of weeks back and was very pleasantly surprised at the change in atmosphere since I 1st visited last year. On arrival, I could see that visual and cosmetic improvements had taken place both inside and outside the home. The grounds outside were looked a bit neglected last year but now look like a pride is being taken, this continues as you walk into the reception and I was met by a member of staff (who makes a great brew) who was very welcoming and friendly. All the staff I came across seemed very upbeat and looked like they were happy to be at work! I asked what was different and was told that new management has been appointed. I hope that this is going to be an ongoing trend as the home seemed like a different place. My friend who is residing says he is very happy here and tells me he feels like he is at a great hotel! Keep up the great work!"
N Scarehome.co.uk rating: 4.92 out of 5
"Very helpful staff and friendly nothing is too much trouble, approachable and attentive to residents."
Jane Dcarehome.co.uk rating: 5 out of 5
"From the cleaning staff to the carers and management. I cannot praise them enough. My father who is a resident calls it his home and puts our mind at rest. This place is wonderful."
A Ocarehome.co.uk rating: 4.92 out of 5
"My father has been a resident there for over a year and he has been very happy."
Janet Rcarehome.co.uk rating: 4.5 out of 5
"I find the staff most helpful in looking after my welfare or comfort."
Gordon Dcarehome.co.uk rating: 4.58 out of 5
"During my time at Rhiwlas, I have been treated politely and kindly. I have found the staff efficient and considerate despite the many calls I make for assistance and help from all quarters. There are many different activities to take part in if you wish and singers and entertainers quite regularly visit. Trips to the Garden Centre, Mills, places of local or historical interest are arranged for those who are able and wish to go. Various craft activities, games, quizzes etc, are also available."
Beryl Kcarehome.co.uk rating: 4.92 out of 5
"There are no words good enough to describe the care and support of all the staff at this care home. We as a family will be ever indebted to the staff involved in getting my dad secure and safe. The support for him and my family at this sad time goes above and beyond, thanking them all so much and for as long I am able, will highly recommend and praise. Their attitude and support is extremely exceptional and professional. From the bottom of my heart, thank you all so very much."
K Ecarehome.co.uk rating: 5 out of 5
"Staff have been so attentive to dad and to us as a family. We felt truly saved when Rhiwlas took over dad's care."
D Fcarehome.co.uk rating: 5 out of 5
"There are no words to describe how much compassion and support as a family that we have been given by every member of staff at Rhiwlas in Flint. The unit manager and her team have been utterly amazing with the care of us, at a time when we have suffered the tragic loss of our son and as a family, we could no longer care for our dad who was diagnosed with terminal cancer. We will be forever eternally grateful to the management and every team member who have made a difficult time easier."
Sandie Tcarehome.co.uk rating: 5 out of 5
"Grandad is in this care home and the carers are amazing. Nothing is too much trouble."
Alice Pcarehome.co.uk rating: 5 out of 5
"Much help on arrival from hospital i.e help with unpacking and TV set up. Anything lacking e.g bedside lamp was rectified immediately. Cheerful welcome from all staff particularly from those who knew me from last year. Too much food - I can't stop eating it. Delicious cake and puddings. Good activities and entertainments made me fell included and at home. All staff - front of house and behind the scenes to be highly congratulated."
A Mcarehome.co.uk rating: 5 out of 5
"I think the staff do their best but I still think there needs to be a lot more improvements."
TScarehome.co.uk rating: 3.42 out of 5
"The home is very pleasant and good activities. Staff very good but pushed due to low numbers of staff. Service of midday tea etc. very poor and nobody seems to be in charge at the facility, always somebody else."
Peter Bcarehome.co.uk rating: 4.17 out of 5
"I was extremely apprehensive when I was told that the hospital could no longer look after my Father and we needed to find a nursing home. I felt my Father deserved better than to end up spending his final days of life in a home. How wrong I was. All the staff, irrelevant of position have been amazing with the care they have provided for my Father. His care has been beyond reproach and he was undoubtedly the focus of the staff to be exceptionally well cared for."
Susan Hcarehome.co.uk rating: 4.83 out of 5
"All of the family were concerned that dad/grandad would not like or settle in a nursing home. Rhiwlas has completely allayed our fears, dad loves it! He is always telling us how well he is treated and looked after and we can't believe that he is actually joining in with activities and entertainment and enjoying it. It is lovely to visit him and be greeted with a big smile."
Patricia Vcarehome.co.uk rating: 5 out of 5
"I have visited Rhiwlas for many years for my friend, I have always found the care home very clean, staff are always excellent. Friendly helpful and caring."
Barbara Lcarehome.co.uk rating: 5 out of 5
"Well appointed home very clean, bright and nicely furnished. daily activities programme and personal services provided at a small cost e.g hairdresser, chiropodist. Staff are friendly and will always make time for a chat about your relative. Any small issues e.g I had a complaint about the laundry service it was dealt with. A varied menu is provided with alternative choices which my relative can choose whether to have a tray sent to her room or go to the dining room."
Aileen Tcarehome.co.uk rating: 5 out of 5
"The word best to describe Rhiwlas is - welcoming. Welcoming by all the staff and I mean all. Such a happy atmosphere too. The other word is helpfulness by all the staff. If you asked for something e.g. an extra blanket, it was with you in a jiffy, not to mention changing the mattress completely! The only niggle I have concerns the tiny minuet wash basin in my en-suite and no shelf near. I had some difficulty getting my Zimmer near and later balancing on my crutches. Having been in 3 other good care homes in the area I would rate Rhiwlas as excellent all round."
Ann Mcarehome.co.uk rating: 4.92 out of 5
"I have always found the care home to meet all the needs my mum needs. The staff are very caring to the residents and welcoming to their relatives, also very approachable regarding day to day care and medical needs. The home is very clean, tidy and homely. The food is good and varied."
Gaynor Ecarehome.co.uk rating: 4 out of 5
"My dad came here for the last 10 weeks of his life. He has been to a few places during his illness but Rhiwlas Care Home was by far the best. The fun and caring personalities of the staff was the best feature. The choice of room was great, the food was very good, all of the common areas were very nice and it is also in a very accessible location. The staff were very caring and constantly went out of their way to help and assist both dad and his visitors. I will fully recommend this establishment to anyone who asks me about it."
Dave Bcarehome.co.uk rating: 5 out of 5

Read our brochure 'Life in our home. Providing care through coronavirus' for more information on how we're here to help you and your loved one.

Read brochure
Food & Nutrition
Activities & Events
Care & Facilities
What happens now?
Are you ready to discuss your individual care requirements? Pick up the phone and talk to us, book a visit to our care home or come and take a look around our facilities.
Care enquiries
New care enquiry phone lines are open 8am - 8pm
01352 851 062
All other calls
Our fees and contract
We want to be as transparent as possible about how we charge for the different services we provide as well as what's included in our contract. Please click the links below to find out more about our fees and contract.
View typical fees
View Our Contract
Useful downloads
Here to help you make the right decision about your care requirements.