What our families say: The Rhallt Care Home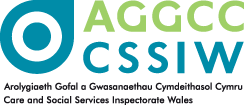 "Having visited The Rhallt Nursing Home I was extremely impressed by the home itself which was immaculate. All staff appeared to be very friendly and clients appeared very happy in their home environment too. Looking at the photographs there are lots of activities with interaction from both staff and clients. What a lovely atmosphere when you walk through the home."
Julie Wcarehome.co.uk rating: 5 out of 5
"My mother has had excellent care since being at The Rhallt. The staff are welcoming, supportive and caring. They have supported face time calls i.e difficult Covid-19 pandemic, outside pod visits and now indoor visitations. I find the facebook photographs a benefit in seeing various activities that happen. My mother always looked well looked after all times."
A Wcarehome.co.uk rating: 5 out of 5
"Always found staff friendly and helpful. Any issues are resolved quickly."
Jennie Rcarehome.co.uk rating: 4.58 out of 5
"Can not fault the care that is given to my partner by all members of the staff where my partner has been a resident of the Rhallt for the last number of years. They have always shown the greatest of compassion for her and tended to her every need."
A Hcarehome.co.uk rating: 5 out of 5
"The staff genuinely care about the residents, often going the extra mile. Management cannot be faulted, working in what has been an extreme year. I feel overall support from head office could be better - finding on staff numbers improved and less emphasis on corporate facilities such as reception and corridors when carpets and rooms are in need of attention."
W Wcarehome.co.uk rating: 3.75 out of 5
"Blown away with the immaculate spring planting and well-maintained gardens, whilst waiting for the results of my lateral flow test. They match the equally colourful Easter displays on the windows. The residents and activities team must have been equally busy! Love being welcomed back to visit my extended family. Thank you all at Barchester The Rhallt Care Home."
Jennifer Wcarehome.co.uk rating: 4.92 out of 5
"Such a wonderful place! I was amazed by the standard of care and commitment that all the care workers have. It is clean, spacious and airy with lovely light private rooms and toilets with good solid furnishings. The residents and their families are treated with respect, tenderness and are all great communicators. Every effort is made to keep the residents interested, alert, stimulated, happy and it pays off. When I called in to see my mum, and I asked her about Barchester The Rhallt Care Home she said 'Best place ever.' This was clear to see as she is treated not as a resident but as a valued person! If you have to be in a care home or one of your dear ones has reached that stage in life that we all so dread, then Barchester The Rhallt Care Home is as good as it gets! I can't even begin to thank the staff enough; the standard of care exceeded all expectations!"
Lani Rcarehome.co.uk rating: 5 out of 5
"The staff have been brilliant looking after my husband. They are all very caring and thoughtful."
Tracey Wcarehome.co.uk rating: 5 out of 5
"Staff are always helpful even in these terrible Covid times. Whenever I phone, they are more than happy to help with the concerns I have. My aunty looks so much better for all the care and attention she has. Many thanks to all the staff; I can now sleep again at night knowing she is safe and being well looked after."
Diane Mcarehome.co.uk rating: 5 out of 5
"Last Friday, the 19th of March 2021, was a very happy day for me. At last, I was able to visit my husband in his room after a very long year because of Covid-19. The visit went smoothly with all care taken of me before I entered the home e.g Covid test and given a mask, apron and gloves to wear. The staff at this home are all brilliant under a hard-working manager. A lovely home from home."
K Jcarehome.co.uk rating: 5 out of 5
"Lovely to be back visiting in person, in my dad's room. Staff are delivering a safe and fair visiting procedure - thank you to the lady for your smile on arrival! Was great seeing dad look so well, after such a long time! Can't wait until the rest of dad's family and friends can visit also!"
Jennifer Wcarehome.co.uk rating: 4.92 out of 5
"My father recently passed away aged 103. He had been a resident of The Rhallt Care Home, Welshpool for the last 7 years. I cannot praise the staff and carers enough for the care they gave Dad. Always keeping me informed on a regular basis as and when anything arose that I needed to be informed about. Prior to Covid when visiting was on a normal basis, I was always impressed by the way staff treated and respected all the residents. The family cannot thank them enough."
Linda Ccarehome.co.uk rating: 5 out of 5
"In this trying time, the staff at The Rhallt have gone above and beyond looking after my Mum. They have kept us up to date with all the new policies as they come in from the government. They were very quick to get the pod up when it was allowed so we could visit mum. They keep us well informed about mum's health and ring us straight away if there is a problem of any kind. Couldn't have found a better place for mum to be looked after."
Caroline Wcarehome.co.uk rating: 5 out of 5
"The Staff in this care home are so hardworking! During this pandemic, I have been kept informed of my mothers care needs, her wishes and everything about her daily life as we cant visit. Video calls are always offered and the staff really go that extra mile to make my mother happy. My mother reports to me about the good food and the kindness of the staff towards her. We as a family can't fault this care home. Thank you very much for taking such good care of mum! We really appreciate it. You are all HEROES!"
Henry Wcarehome.co.uk rating: 5 out of 5
"The Rhallt is a special place filled with special staff that treat the residents like family, sadly both my mother and father were both residents, my father only for a short time but they made his last days special, my mother now lives there and is so incredibly happy, they couldn't look after her better."
Dawn Rcarehome.co.uk rating: 5 out of 5
"Mum was a resident last year in the Rhallt and from day one the staff were so helpful and caring. I cannot say how much especially during lockdown this meant to us. When nearing her last days the care and consideration given were second to none. Nothing was too much trouble for both Mum and us as her relatives. Please express our heartfelt thank you to the Rhallt Staff, for making such a difficult time just a bit easier all round."
Corinn Ecarehome.co.uk rating: 4.58 out of 5
"My husband has been a resident at The Rhallt Care Home for three and a half years. The care he has been given is excellent in every way possible. When I was visiting before the lockdown, I was made very welcomed by all members of staff. My husband always looked well-groomed. His room was always tidy and his clothing kept nice and clean. The food he was given looked tasty because he is on a soft diet and fed with care always. What a lovely home from home this is."
Kate Jcarehome.co.uk rating: 4.5 out of 5
"My brother entered The Rhallt Care Home from his home where he had lived on his own most of his life. We were worried that he worried that he wouldn't be able to settle in as the Covid virus was preventing us from seeing him regularly. The time we did see him, the staff were very friendly and genuinely caring towards him as he was quite a stubborn character, they let him use the phone to talk to us whenever he wanted. It looks a very friendly, clean, spacious home. I would go there myself."
J Jcarehome.co.uk rating: 5 out of 5
"My Mother in law was transferred to The Rhallt mid COVID lockdown. It has been lovely to see how settled my mother in law looked during a recent "garden visit" and how happy she was there especially not mentioning once that she wanted to go home. The Manager and all the staff have been so supportive and cheerful and kept us updated during the difficult times of restricted visiting. It is also lovely to be able to follow the activities that the residents are participating in on social media."
Ann Jcarehome.co.uk rating: 4.67 out of 5
"My experience with care home is fantastic. Nurses and staff give their all. They look after both my parents and give them full care and support. Food and cleanliness is fantastic. Highly recommended."
J Bcarehome.co.uk rating: 4.58 out of 5
"My husband has been a resident of this care home for almost 3 years now. He is well cared for and treated with dignity always. The food is good and his room is always tidy. His clothes are washed and ironed. If I ask for him to have his hair cut he always has had one when I visit again. They are always polite to me also. Could not wish for a better care home for my husband. The staff are all our new friends now."
K Jcarehome.co.uk rating: 4.5 out of 5
"The manager and staff are always friendly and helpful. Any queries have always been answered and followed through. So, overall, I am satisfied with the care of my aunt."
E Pcarehome.co.uk rating: 4.42 out of 5
"In the area, The Rhallt is definitely the best option for frail elderly nursing care. The facilities and building provide a good environment, and the communal areas are well provisioned. The staff are well led and work to the home's requirements."
Peter Ycarehome.co.uk rating: 4.08 out of 5
"My father moved into The Rhallt last summer, following a stroke. Not being able to return home following his hospital discharge, the decision to move into a care home was a very emotional one, for all the family. 8-months later, the Rhallt has become a comfortable and safe home for dad, and the staff an extended family to us all. Every visit we find dad happy and content, hardly surprising as staff are always so friendly and chatty. The team, led by a truly amazing manager, seem very supportive of each other, conveying a very calm and relaxed atmosphere to residents & visitors. Dad calls them his 'angels' and that's exactly what they are! This month, due to COVID-19, staff have faced an unprecedented challenge. I cannot say thank you enough for all their dedication and hard work, around the clock. Keeping us informed and connected with dad, nursing him through such a life-changing event, with such care and attention. I think; The Rhallt is a real home from home."
Jennifer Wcarehome.co.uk rating: 4.5 out of 5
"My mother had been in The Rhallt for over two years before her death in December 2019. I can honestly say she was looked after very well, especially towards the end of her life. There were little things that maybe I didn't always agree with but found if I spoke to a member of staff or the nurse in charge, very often led the issue was resolved very quickly. The only negative point I have, three weeks before my mother passed away there was an outbreak of S&D and her unit was closed to visitors for nearly one week. Had I been able to visit, I would have seen my mother was quite poorly and advised them to seek medical advice. In my opinion, more should be done to stop outbreaks of S&D so loved ones can be visited all the time."
Linda Ocarehome.co.uk rating: 3.83 out of 5
"My mother received excellent care at Rhallt. She was only there a short time in which she was well looked after. We found the staff to be very friendly and helpful. The staff went to great lengths on Christmas Day to make my mother and her family feel comfortable and welcome."
W Rcarehome.co.uk rating: 4.17 out of 5
"Rhallt House filled my Aunt's last months with such joy. The staff were so caring and not rushed, (although they had many, many tasks to do they always had time to listen and chat). The fun activities were excellent e.g. Punpkin faces, fish and chip supper, parties and more. Team leaders were exceptional."
S Fcarehome.co.uk rating: 4.33 out of 5
"The staff are very caring, and nothing is too much trouble for them. Everywhere is bright and clean, although I found the bedroom a bit dark. Food is lovely and plenty of it."
M Hcarehome.co.uk rating: 4.92 out of 5
"I chose Rhallt Home for my father initially for respite care in the summer, which went well for Dad. After Dad's health declined we accepted we could no longer keep him safe at home. He moved into Rhallt Home and settled quickly and well. His lovely room soon became his new home. The staff were kind, courteous and caring. The food was good with plenty of little treats. Sadly Dad's health suddenly deteriorated, but the level of care he received continued to be exceptionally high. The staff supported us as a whole family during and after his death. We will always be grateful."
W G carehome.co.uk rating: 4.67 out of 5
"Sadly mum was in The Rhallt for a shorter period than we anticipated after fighting a long battle with cancer. The manager and all the staff went way above and beyond what was expected, treated mum with so much love, care and dignity and dealt with intrusive relatives with great tact and diplomacy. We are so grateful they made her last few days comfortable."
W Rcarehome.co.uk rating: 5 out of 5
"The care and attention my husband was given was excellent, the food was very good, the management was excellent and the staff were all very caring. I would hope to stay there when I need to. The staff are very professional too."
Shirley Rcarehome.co.uk rating: 4.42 out of 5
"Excellent dignified care from committed individuals. The manager is one in a million and a real credit to Barchester. From the minute we walked through the door we were shown compassion and respect. The 24-hour visiting give peace of mind and flexibility. My grandmother is shown excellent care and respect. I can't rate highly enough."
D Jcarehome.co.uk rating: 5 out of 5
"Since our mother has been in The Rhallt, I can only say how caring, loving and helpful everyone has been. It is a pleasure to come in and visit. Good atmosphere."
Sivadhara Scarehome.co.uk rating: 4.17 out of 5
"Although my Dad was only in The Rhallt for a short time. The care he received was excellent in all stages. He thought it was a 5-star hotel and the staff were all wonderful. The atmosphere in there is great and I would highly recommend this home to anyone who asks me in the future."
Jen Jcarehome.co.uk rating: 5 out of 5
"The care home has a lovely, caring, homely atmosphere. Staff are very caring towards the residents and also ensure relatives are treated the same whilst visiting. The home is very well presented inside and out (the gardens). A varied menu at meal times is always presented at the dining table looking appetising, on the whole, I think I will reserve myself a place here."
A Hcarehome.co.uk rating: 4.92 out of 5
"My mum has been here for over one month, she was in a care home previously but the care she is having here is fantastic. The staff are all very kind and caring, always telephone with any changes that are happening in mum's health plan, and also have rung me as I was upset leaving one night. Tremendous care for all concerned."
Ann Jcarehome.co.uk rating: 4.64 out of 5
"Excellent care, excellent communication. Nothing was ever too much trouble and treated mom with respect and dignity right to the end of her life. Although her stay was short was loved by all members of staff. The manager is excellent!! The manager and staff made us feel part of one big family and we were all caring for Mom as if she was in her own home."
Christine Hcarehome.co.uk rating: 5 out of 5
"Very professional on the initial look at the home. All the staff are friendly and informative, the manager explained everything during the assessment. During the stay was always kept informed and able to have private conversations if needed. Any problems during days or nights we were always kept informed."
J Lcarehome.co.uk rating: 4.42 out of 5
"The staff all treat Mum with great respect at all times. They are friendly and cheerful and always seem to coax a smile from her, even when she gets anxious. She is always well monitored as she is at risk of falls and feels safe and comfortable here."
Kathy Mcarehome.co.uk rating: 4.82 out of 5
"My mother has been resident at The Rhallt for over 5 years and the care and love she has received during that time has been wonderful. Also, the support and professionalism shown by the staff towards me and my family has been much appreciated."
Rhian Dcarehome.co.uk rating: 4.25 out of 5
"My mother is 94 has dementia and is unable to walk or bear her own weight. I am my mother's unpaid carer. Without mum's 'Respite Rhallt Holidays', I would not be in the fortunate position of mum living at home with me after my husband died. Before his death, he had been the unpaid carer for my mother, his father and his aunt while I was out at work! Barchester The Rhallt Care Home is our lifeline, our support. Thank you to all the staff."
Jean Ccarehome.co.uk rating: 4.42 out of 5
"My wife (who has Alzheimer's) was transferred from hospital and has been a resident at The Rhallt since the end of October 2017. I was very apprehensive as to whether she would settle into her new residence I need not have worried. The staff made her feel welcome and they treated her with respect. At first, her room seemed to be a bit soulless but it was soon made more cheerful with many family photographs adhering to the walls and with her Lifeboat teddy bear and Paddington Bear. The food at meal times has always been good and varied when I have visited, which I do every week. Activities are provided but my wife does not participate in them, but she walks miles up and down the corridors which seems to keep her fit. The Rhallt has recently undergone a refurbishment programme which has brightened up the home with new carpets and furniture. There has been a number of changes in staff and management during the last years but things seem to be OK."
David Jcarehome.co.uk rating: 3.75 out of 5
"Mum moved in about 12 months ago. I find the staff excellent and very professional. Mum is always greeted with a smile and reassured when she is upset. The atmosphere is calm and peaceful. Lately, I have found staff shortages nearing an alarming level but hopefully, this will improve as more staff are recruited."
Kathleen Mcarehome.co.uk rating: 4.73 out of 5
"My stay at The Rhallt has been great. It is like home from home. The food is very tasty and the kitchen is always willing to cook something I fancy. The activities staff are great fun. Very busy and always book my favourite singer. The carers are my friends all very kind and hard working. If I couldn't be at home The Rhallt is where I would choose to be."
Meryl Acarehome.co.uk rating: 4.58 out of 5
"My partner has been resident at The Rhallt for 4 1/2 years. In this time I have found the home and staff to be very caring. All of my partners' needs have been taken care of with dignity and care. The staff always make sure that my partner is presented nicely."
A Hcarehome.co.uk rating: 4.42 out of 5
"Activities / Entertainment. Recognition for the provision of entertainment is due. The difference it makes to residents could be underestimated but having observed their joy and participation, music definitely reaches through to even the most advanced cases of dementia. In addition to the special events, the team also provide a stimulating atmosphere, encouraging creativity. The activities coordinator has a good sense of fun and is kind."
Pauline Dcarehome.co.uk rating: 5 out of 5
"The general level of care from the staff is very good. They are attentive and friendly. However, the level of housekeeping needs attention. Sometimes the ensuite toilet is not cleaned thoroughly as is the bedside table etc. The personal hygiene for my mother is not attended to - her nails are often dirty and need cutting and her 'clawed' hand has not been opened and cleaned. Food is very good."
A Wcarehome.co.uk rating: 3.5 out of 5
"My husband (aged 82) has been a resident in the Memory Lane Unit of the Rhallt for over 5 years. During that time, his physical and mental capacity have deteriorated but he has always been treated with dignity and respect and unfailing kindness by all carers, nurses and managers, who do not hesitate to call on expert help, when needed, - dieticians, opticians, dentists. The local GP provides excellent and respectful care and an out of hours locum service is used by staff at night and weekends. I am always greeted with unfailing courtesy and cheerfulness and as I am physically disabled, helped as well. Help is always available to feed my husband and enable him to drink, and to attend to his nursing care. I am phoned at home if any emergencies arise with him. It is certainly due to this care that I still have him. Thank you all."
Margaret Lcarehome.co.uk rating: 5 out of 5
"My aunt who is 92 and has been at the Rhallt Care Home since August 2014 receives tremendous high quality care by all the staff. They are a very caring team and look after my aunt as though she was in her own home. They consider her as in individual and support her requests. If she prefers to set up later in the day they let her. They recognise if she needs medical attention and act quickly. Their quick response in December made the difference to her recovery for a Christmas day with her family. She is now well and enjoys her family visits in 2016."
David Ecarehome.co.uk rating: 5 out of 5
"Over the past ten years my wife's care has been exemplary, all the staff (from the manager throughout all the others) cannot be commended too highly."
D Wcarehome.co.uk rating: 5 out of 5
"After dad had been in hospital for 11 days, his arrival back at home was just fabulous. Although he was sent home in a terrible state, everyone made a real big fuss, they cleaned him (hospital negligence) and snuggled him in bed. All staff treated him like he was their own family. Re-assurance, love, care and laughing. Just cannot say thank you to everyone enough. My father has gone from an old man to a very with-it person in the time he has been at The Rhallt. He now enjoys life and knows how to laugh and join in. Most of all, he is valued as a person. 11 out of 10 in all respects."
S Ncarehome.co.uk rating: 4.83 out of 5

Read our brochure 'Life in our home. Providing care through coronavirus' for more information on how we're here to help you and your loved one.

Read brochure
Food & Nutrition
Activities & Events
Care & Facilities
What happens now?
Are you ready to discuss your individual care requirements? Pick up the phone and talk to us, book a visit to our care home or come and take a look around our facilities.
Care enquiries
New care enquiry phone lines are open 8am - 8pm
01938 698802
All other calls
Our fees and contract
We want to be as transparent as possible about how we charge for the different services we provide as well as what's included in our contract. Please click the links below to find out more about our fees and contract.
View typical fees
View Our Contract
Useful downloads
Here to help you make the right decision about your care requirements.
181