What our families say: Bradshaw Manor Care Home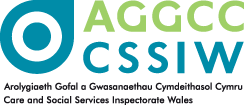 "My auntie has been at Bradshaw Manor for 18-months. I turned up unexpectedly and was welcomed to look around straight away. All the staff I chatted to were friendly and knowledgeable. My aunt settled very quickly which I wasn't expecting as she doesn't take kindly to changed and likes her independence. The staff treat her with dignity and respect, and my aunt is so settled. I get regular updates via post and phone calls ( I live a three-hour drive away) and feel extremely lucky to have found such a caring bunch of people to look after my aunt. No matter who I speak to or what time I call, everyone is always so helpful and attentive. During Covid, I have been constantly updated with new measure and procedure that have been put in place, and after visit this weekend after a few months of only having phone calls with my aunt (she can't cope with Zoom), I was over the moon how well she looked and how happy she was. I would highly recommend Bradshaw Manor to anyone."
Karen Wcarehome.co.uk rating: 4.58 out of 5
"I am delighted and extremely grateful for the professional care my mother is receiving at Bradshaw Manor. From all the hardworking, caring and dedicated staff working there. It has been so very hard during the Coivd times but I have taken comfort from knowing that my mother is in very safe hands and receiving the very best care possible, from a very special, very caring team of true professionals. Thank you to you all. Keep up the great work."
Frank Jcarehome.co.uk rating: 4.75 out of 5
"Always found the care to be adequate."
B Wcarehome.co.uk rating: 4.5 out of 5
"All the staff are very supportive at all times to my dear friend and myself. The staff also send pictures of my friend doing different activities having a lovely time, and I thank all the staff for what they are doing."
C Wcarehome.co.uk rating: 4.58 out of 5
"Bradshaw Manor is an amazing care home. All the staff go above and beyond to make it a home from home for all the residents and the family too. They have so much to offer all the residents; such a happy, beautiful place."
Maureen Hcarehome.co.uk rating: 5 out of 5
"From the photo's that the Manor has provided he looks so happy, happier than I've seen him look since he lost his sight and could no longer do what he used to do."
R Ncarehome.co.uk rating: 5 out of 5
"My wife and I visited my mum and this was the first time we have visited her since her arrival in December 2020. The visit had to be done with a glass partition. The staff treated us very courteously and my mum seemed to be being well looked after. Despite not being able to hold mums hand or give her a hug it was still lovely to see her and the staff did their best to ensure it was a lovely experience."
Tony Hcarehome.co.uk rating: 5 out of 5
"Dad is a different person since he has been at Bradshaw Manor (3 months). We regularly see smiling photos of him on Facebook, engaged in an amazing range of activities. Living over 300 miles away, it is so important that we are confident in the support and care Dad receives and that there is good communication between the home and family. Whatever team I need to speak to, from Admin to Care teams, I am always greeted with a friendly and welcoming voice and an instant connection between myself and Dad. Dad is fully engaged in life at Bradshaw Manor at the level he wants, with understanding and encouragement to participate, when he is ready. The carers on Memory Lane have built up a lovely relationship with him and it has been wonderful to see Dad responding to this gentle and supportive approach. Thank you to everyone who works at Bradshaw Manor for making it a place Dad is happy to be in."
Stella Tcarehome.co.uk rating: 5 out of 5
"Mum is so happy since coming to live in Memory Lane. She enjoys the wide range of activities on offer and has made lots of new friends. I've been very impressed with the care staff I have met and spoken to on the 'phone. I had the chance to visit Mum once in the garden which was safe and well organised. I've received lots of photos while unable to visit. Sadly Dad passed away recently and the support Mum receives from the care staff is amazing. I appreciate the card and flowers I received from Bradshaw Manor. A very big thank you to you all."
Carole Acarehome.co.uk rating: 5 out of 5
"Sadly my dad passed away but his care at Bradshaw Manor was excellent. The staff were always very professional, caring and approachable. There was good evidence of person-centered planning and lots of lovely photos of dad's participation in activities. I appreciated being sent a picture dad had painted at Easter. Communication with the staff and manager was proactive. I think monthly reviews are excellent and helpful."
Sue Pcarehome.co.uk rating: 5 out of 5
"These have been very difficult and worrying times and I have not seen my mother face to face for many weeks however thanks to the caring staff at Bradshaw Manor I have kept in touch via skype which has been great. Whenever I have phoned the home, I have always been given the information I have asked for and feel reassured that my dear mother is being exceptionally well cared for by a team of friendly and dedicated staff. Thank you to all at Bradshaw for all you do for my dear mother and I look forward to chatting with her in the garden this coming Monday. Kind regards."
Frank Jcarehome.co.uk rating: 4.83 out of 5
"I consider Bradshaw Manor and its excellent staff, to be what I think all residential care homes should be. Although I have not been able to visit because of the pandemic, I have been kept informed of my wife's condition by the staff. They have always answered my enquiries in a prompt and friendly manner. I am so grateful that my wife is receiving first-class attention."
Ron Wcarehome.co.uk rating: 5 out of 5
"My Dad stayed at the home in Rhyl for two weeks for respite. I couldn't believe how well he settled in. He behaved so much better there than at home! The staff was fantastic and I can't fault them. They are all trained in persuading someone who doesn't like taking their medication, getting dressed and undressed to cooperate and do so. My Dad always looked clean and tidy. He got on well with the staff and enjoyed the activity days."
Melanie Tcarehome.co.uk rating: 5 out of 5
"It is a great shame that mu dear mother can no longer take care of herself but we are so fortunate to have the skills and dedication of all who work ar Bradshaw Manor to give her the special care she needs 24 hours a day. Thanks to Bradshaw Manor we can relax at night knowing my beloved mother is being well cared for in a friendly establishment where all staff do their utmost to cater for her needs."
Frank Jcarehome.co.uk rating: 4.75 out of 5
"All staff are extremely caring, always willing to help and attend to Mum with a smile on their faces. Care is excellent. I have no problems with the home. Well done everyone from domestic services, gardening through to carers and management."
R Jcarehome.co.uk rating: 5 out of 5
"I very much appreciate the care my father receives from all the staff at Bradshaw Manor. They are very professional and kind."
P Bcarehome.co.uk rating: 4.75 out of 5
"As a family, we cannot thank all the staff at Bradshaw enough, for the care and attention given to Dad. The Christmas celebrations were lovely and included invitations for the family to all be involved. At such a difficult time, to be separated from dad, it made our Christmas special and much easier to bear. We are so lucky to have the love and support of all the staff, every day, and we can feel safe in the knowledge dad gets the best care possible. Thank you to you all."
Julie Rcarehome.co.uk rating: 5 out of 5
"A huge thanks to all the staff for giving my Dad a wonderful Christmas. The staff are great and always lovely. Lots of activities as always. My Dad is always smart, smiley and well cared for."
S Pcarehome.co.uk rating: 5 out of 5
"Fabulous, promenade location. The rooms are of adequate size and can be personalised according to taste. They welcomed mum and have continued to care and look after her ever since. I'm included every step of the way re: mum's care and encouraged to visit any time of the day or night without exception. Mum really enjoys the food and the chef turns out some gorgeous cakes and biscuits! All the staff, including laundry and in-house domestics, are very well trained and genuinely caring and residents treated with great respect. The management team are on the ball and from my observations, I think it is an excellently run care home. Medical intervention is superb and I am kept up to speed at every turn. I feel Bradshaw Manor excel themselves with activities, entertainment and events. We, as a family, would have no hesitation whatsoever recommending Bradshaw Manor to anyone and feel very happy that mum is settled here. It certainly gives us peace of mind that she is safe and very well cared for."
Barbara Hcarehome.co.uk rating: 4.58 out of 5
"We would like to use this opportunity to express our gratitude for the excellent care our relative has received over the last three and a half years whilst on Memory Lane. There are many of the staff who have made her stay extra special and during her final few days the care by all was dignified and exceptional. The care, compassion and support shown to the family during this period has been appreciated and will never be forgotten. In addition to the care team we have always found all members of the wider support team involved in the day to day running of the home to be welcoming and professional."
Janet Jcarehome.co.uk rating: 4.5 out of 5
"The whole of the property is in spotless condition. As soon as you walk in the foyer you get the impression that it is a well-run establishment and everybody knows what is required of them. The staff are always respectful and there if you have any pressing questions. You get the impression that all the staff enjoy working in the environment and it shows with the way they go round their tasks."
Peter Hcarehome.co.uk rating: 5 out of 5
"My Mum is well cared for by all the staff at Bradshaw Manor. My Mums needs are well met by the care staff. Mum enjoys all the activities."
Michael Lcarehome.co.uk rating: 5 out of 5
"First class care for my wife. I visit every day and have never had cause to complain of being concerned of my wife's treatment. The home is so friendly to visitors and residents alike. I would have no hesitation in recommending this home."
Ron Wcarehome.co.uk rating: 5 out of 5
"My Mum passed away this week. The staff treated her with absolute care and dignity. They accommodated me in the time that I needed to sped with Mum. The care and consideration shown to me was faultless."
Helen Scarehome.co.uk rating: 4.5 out of 5
"We are so blessed that my mum is in Bradshaw Manor, peace of mind, excellent care and attention and nursing delivered with pleasant, professional way with humour dignity and friendship."
Julia Jcarehome.co.uk rating: 4.75 out of 5
"The standard of care and communication with the home management is good. My only concerns are with the availability of staff and the cleanliness of communal areas. Phoning the Memory Lane unit to speak to my mother is a bit hit and miss as to whether the phone is answered!"
N Fcarehome.co.uk rating: 3.58 out of 5
"I find this home Bradshaw Manor a pleasant home and if and when I need to go to a home I myself wouldn't mind being a resident there. That says it all. Many Thanks."
Angela Rcarehome.co.uk rating: 4.33 out of 5
"All residents are well cared for, medical assists as required. Much better looked after than at hospital or at home."
John Rcarehome.co.uk rating: 4.42 out of 5
"The staff at the home are caring and dedicated to giving residents the best possible care they can. They are always polite, considerate and treat residents with dignity and courtesy. The activities available to residents are varied and target the needs of residents. Family members of residents are well informed and the monthly care reviews are much appreciated."
Timothy Bcarehome.co.uk rating: 4 out of 5
"Always very clean and warm, pleasant and welcoming atmosphere. Staff are always cheerful and helpful and have a caring attitude towards the residents. Staff are always willing to have some fun and banter, which is important to have a light-hearted atmosphere. The decor is lovely and bright and airy and rooms are always spotless. Residents are well dressed and tidy. Excellent food and superb activity programme. Just brilliant."
P Lcarehome.co.uk rating: 4.92 out of 5
"Happy with the care my brother-in-law received, he was very happy and well cared for at Bradshaw Manor before he sadly passed away. Thank you to all the staff who cared for him so well."
M Lcarehome.co.uk rating: 5 out of 5
"The care and respect my father is given are wonderful and he is really happy in the home and adores all the staff."
Michaela Tcarehome.co.uk rating: 5 out of 5
"My dad has settled really well and the staff are so friendly and welcoming. My dad is smiling at them when they speak to him which is so nice to see. The coffee and cakes in the reception lounge is a nice touch and we enjoy sitting there too! I would be happy to come to this home if I was unwell and deeded 24-hour support and I am not saying this lightly."
S Pcarehome.co.uk rating: 5 out of 5
"Really happy with Bradshaw Manor, staff are very friendly and hard working. My uncle is well looked after in the home. The home has a great activity programme and the food always looks tasty."
Eirlys Lcarehome.co.uk rating: 5 out of 5
"I think it's an extremely well-run home. The staff are exemplary. The manageress is excellent at her job and all the staff do a splendid job."
P Wcarehome.co.uk rating: 4 out of 5
"My mum is well looked after by the team on Memory Lane especially by certain staff members. Always made to feel welcome and the home has a good rapport with staff and management."
M Lcarehome.co.uk rating: 5 out of 5
"Whilst my mum continues to receive the best of care we feel that the staff are becoming over stretched. There have been occasions when the lounge has been full of residents but there is not a member of staff there because they are having to deal with other urgent issues."
Helen Scarehome.co.uk rating: 3.83 out of 5
"The environment, visitor facilities and staff always make me feel so welcome when I visit. I have peace of mind that my mother is safe, her health and well-being is monitored, any actions are taken promptly. I am kept informed of changes and discussions and she is well cared for. My mother is happy and her interactions with staff are positive, with laughter and love. Her wishes and preferences are taken into account. I could not hope for more from this home."
Terry Scarehome.co.uk rating: 4.58 out of 5
"Fantastic home. Caring staff. Very good communication from nurses. Clean rooms."
Jayne Lcarehome.co.uk rating: 4.6 out of 5
"Bradshaw Manor Care Home staff looked after my father to the highest standard of care. The food he received was lovely and very good quality. As visitors, there was always coffee with either a biscuits or cake available. He passed away last week and the carers were upset as his passing."
D Jcarehome.co.uk rating: 4.67 out of 5
"All I want is that my husband will be loved and cared for because I can no longer do it."
Margaret Jcarehome.co.uk rating: 4.58 out of 5
"My brother is treated well and joins in some of the activities. He has been out to the theatre and saw Peter Pan which he really enjoyed. He's been out on the lawn and had ice cream and strawberries. They also had an afternoon on the lawn and had either hot dogs or burgers. They really enjoyed the two days last week when the Red Arrows were in Rhyl. They sat on the balcony and all had a good view. Tonight, the residents are having a Ploughman's lunch which they voted for. There's always something going on. They are all really well looked after. (They've also seen Beauty and the Beast)."
Ronald Hcarehome.co.uk rating: 5 out of 5
"My father is well cared for at Bradshaw Manor and is kept extremely comfortable in lovely surroundings."
M Tcarehome.co.uk rating: 4.58 out of 5
"My uncle has been at Bradshaw Manor for a year now and has received excellent care in that time. He always looks clean and tidy and his room is spacious and we are encouraged to bring in items to make it feel like home. There are lots of activities for him to participate in and the staff take the time to talk to him should he feel lonely. The staff are pleasant to us when we visit and keep in touch regularly."
Christine Hcarehome.co.uk rating: 4.58 out of 5
"My mom was in hospital for 5 months and moved to nursing care at Bradshaw Manor in January. I can't speak more highly of the nursing/carer and domestic teams, who have helped mom and us as a family to adjust to living with a member of the family in a care home. We are welcomed and mom is actively involved in everything going on. I can sleep at night, knowing mom is in expert hands and cared for with dignity, support, encouragement and fun. We had recommendations from 3 families and I am very pleased to say we can add our name to those recommendations. Thank you."
J Jcarehome.co.uk rating: 4.58 out of 5
"My wife was admitted to Bradshaw Manor in November 2016. Since that time I have had nothing but admiration for the way she has been cared for. I visit almost every day and noted that all the patients are treated with a friendly smile and most important, dignity. All the staff are friendly. I have never passed one without a smile and a cheery hello. Well done and thank you again, Bradshaw Manor."
Ron Wcarehome.co.uk rating: 5 out of 5
"Generally pleased with the care provided by staff at Bradshaw Manor Care Home however during my recent visit, they seemed a little short of available carers. For the first time ever, the lounge was not up to its usual standard of cleanliness with food on the floor and drink stains on the walls, carpet, and seats. Staff that were available were very patient, understanding and helpful with a difficult upset resident."
N Fcarehome.co.uk rating: 3.75 out of 5
"The house as a whole seems well looked after. My friend is usually looking clean and tidy. I have attended some activities with her and we have enjoyed them. From time to time, such as this morning, there is a strong smell of urine. Not very pleasant of course. It is good that there is always someone available to ask questions. The place is always clean. I visit my friend regularly."
R Bcarehome.co.uk rating: 4 out of 5
"I am extremely satisfied with the standard of care provided by Bradshaw Manor. It affords my 100-year-old mother with the dignity, safety and sympathetic understanding that I want for her. She is exposed to stimulating activities and all her needs are being met on a level that agrees with her. The staff, who are under great pressure, are always friendly, smiley and caring."
Timothy Bcarehome.co.uk rating: 3.92 out of 5
"The staff on Memory Lane are thoughtful, caring and compassionate and this is demonstrated in the care given to our relative. Her needs are always met and the management and staff are always available to discuss any aspects of care and work with us for the best outcome for our mum."
Janet Jcarehome.co.uk rating: 4 out of 5
"My wife has only been in the home for 7 months and she has always been looked after very well during this period. The nursing and care staff are all very professional and it is now more like family than a business. I cannot comment on the catering side as my wife is only fed via an NC tube. The look, choice and variety of food provided by the staff looks very good. This home is highly recommended by me."
Viv Rcarehome.co.uk rating: 4.73 out of 5
"My wife has been in Bradshaw just over 2 years and I am very pleased with the care and attention she receives. The staff are always polite and make you welcome."
Allan Ccarehome.co.uk rating: 4.5 out of 5
"I have found it a great relief to have my husband in this home, he is well looked after and it's a relief to see him look contented and peaceful with himself. He gets on very well with the staff at Bradshaw, which is different to the home he first went into. He walked slightly when he first went in but could not walk twelve months after, to which he then had to go to hospital dehydrated, then they said he could not go back to that place. Thank goodness."
A Hcarehome.co.uk rating: 5 out of 5
"My wife was admitted to the care home in January and has been excellently well looked after by all the staff. She has her own room and takes part (when she can) in activities that are organised by the home. She is regularly visited by a designated GP and has her hair shampooed each week. She is comfortable and is quite content, although there is some dementia."
Neville Pcarehome.co.uk rating: 4.75 out of 5
"My nan was very happy at Bradshaw Manor during the last 18 months. She took part in lots of activities and enjoyed being in the lounge to socialise; staff and management excellent. Food was excellent always. We are very happy we chose Bradshaw Manor for Nan. She always praised the staff for being so wonderful with her. I will always recommend Bradshaw to others."
J Scarehome.co.uk rating: 4.67 out of 5
"My mother is now in her third year of care at Bradshaw Manor (Memory Lane section). There has recently been a complete redecoration - very refreshing - with themed areas. Carers are dedicated and carry out their work very professionally but in a friendly manner. Residents are encouraged to partake in the daily activities programme. Participation is frequently displayed on the internal notice boards. Family members are encouraged to join in with activities. Residents are in a safe and caring environment."
Margaret Bcarehome.co.uk rating: 4.67 out of 5
"Originally my father was a resident some 7 and a half years ago under the same manager. He was treated so well that when I needed nursing care for my mother, I did not hesitate to apply for a placement for her. This is a real home for the residents. There is a friendly atmosphere and my observation is that all residents are treated with dignity and respect. I never feel that I am a nuisance when I voice any concerns and matters are always attended to promptly. I have confidence in the manager and her staff team. My mother is contented and all the staff are kind."
Jane Hcarehome.co.uk rating: 5 out of 5
"The manager and her staff are 1st class."
Paul John Wcarehome.co.uk rating: 4.42 out of 5
"I find the staff very pleasant and friendly when I go in. There are different activities for residents to do every week. The staff introduce themselves to the families of a new resident which I find is quite pleasant."
J Ocarehome.co.uk rating: 4.92 out of 5
"My wife had excellent care from nurses, carers, cleaning and laundry staff during her 9month stay at Bradshaw Manor. Though busy, they took time to look after my wife, whose condition meant she could not communicate, mobilise herself or swallow. I was able to visit daily at any time during the day without any problem. I was able to take my wife for regular outings without nursing issues. In a time when social care is under critical assessment, I have nothing but praise for all the staff at Bradshaw Manor. Only one issue, generally for the home, was a lack of wifi or internet availability or reliable mobile signal. This is not a major issue, but as people become more reliant on social media and catch up services etc. This will become a necessity."
T Hcarehome.co.uk rating: 4.67 out of 5
"Both my parents are residents with different care needs - Both are extremely well cared for. The home is bright and welcoming and all the staff members I have met are kind and caring. My father did not settle well to begin with, but with care and understanding, he is happier now. My mother enjoys the activities plentiful and lots of laughter. It really feels like home from home and I know they are safe."
June Mcarehome.co.uk rating: 4.08 out of 5
"My mum became a resident in Memory lane, Bradshaw Manor in late June this year. Mum has Alzheimer's and has recently had three minor strokes so she is unable to be looked after in her own home. Bradshaw Manor made the transition into care extremely smooth which has helped a great deal. Mum now feels settled and safe."
Helen Scarehome.co.uk rating: 4.08 out of 5
"The home is clean. The staff are friendly and the patients are looked after well. Very happy with my mother living in this home."
Kevin Rcarehome.co.uk rating: 4 out of 5
""
Joyce Rcarehome.co.uk rating: 4.27 out of 5
"Very good standards, feel relaxed knowing Mum has good care. Activities need to be introduced for residents and more socialising for new residents."
Stuart Jcarehome.co.uk rating: 4.75 out of 5
"I am very pleased with the care that my mother is receiving in Bradshaw Manor. The staff are very caring and professional both to the residents and their relatives alike. The common rooms are open and spacious although this cannot be said of the resident's own rooms. The staff labour under the lack of room whilst dealing with residents. They have to juggle wheelchairs, zimmers, the resident plus two members of staff in any tiny room. Poor planning. Otherwsie no complaints. The activities seem plentiful and all the staff seem good humoured. Suffice it to say Bradshaw manor was my first choice."
TJBcarehome.co.uk rating: 4.08 out of 5
"Great home, couldn't get anywhere better. You are made to feel welcome from the minute you enter Bradshaw. You also have a nice foyer where you can have a coffee or cup of tea and a nice cake made at Bradshaw chefs take a look and see how nice it is ."
Beverley Ncarehome.co.uk rating: 4.75 out of 5
"My wife was only admitted to Bradshaw Manor one week ago but my first impressions were excellent. The home was clean and the personal attention is very good. I have not tried the food but the menu seems varied and there are choices at every meal."
Ron Wcarehome.co.uk rating: 5 out of 5
"My mother's room is very cosy, warm, clean and tidy. The carers look in at times to check on her. The nurses are there when needed and give advice to me. the staff are nice with my mother and me. I visit her every day. The tea trolley in the morning and afternoon for the residents is on time, meal times the same. The carer staff check to see the residents sitting in the lounge to help if needed."
J Lcarehome.co.uk rating: 4.08 out of 5
"I find Bradshaw Manor very good. They give my aunt good care and as she is bed ridden she takes a lot of attention. The staff are brilliant when my aunt required care. I specified that I wanted her to go to Bradshaw Manor as I had heard such good comments."
Carol Wcarehome.co.uk rating: 4.75 out of 5
"My wife seems to have settled very well into Bradshaw Manor, she is kept clean and that is the main reason I'm very pleased with the way she is being cared for. The staff are excellent with all the people being cared for."
Bert Scarehome.co.uk rating: 5 out of 5
"Residential care with good quality care. Some modernisation has taken place recently. A good activities programme is in place which includes the abilities of many residents. Themed events are featured. Staff work hard."
M Bcarehome.co.uk rating: 4.33 out of 5
"My wife has been a resident in the home for the past 4 months. During that period the standard of care/nursing has been excellent. The home is very well managed, and the carers follow the examples displayed by all the management. I would have no hesitation in recommending this home to anyone."
Elfed Pcarehome.co.uk rating: 4.33 out of 5
"Bradshaw provided an unbeatable level of care and service for my mother at a particularly challenging time of her life and until her death. I cannot speak highly enough of this home and the caring staff. If you are considering Bradshaw Manor and they have a vacancy, I wouldn't hesitate."
Robert Charles Gcarehome.co.uk rating: 5 out of 5
"Our family member went into Memory Lane in November 2015. We have found that the staff have been excellent and this has helped her to settle in. Any queries that we have had have been dealt with efficiently with care for the resident being paramount. We could not have hoped for this period of time to have worked out as well as it has as we appreciate the difficulties in the environment. Well done to the team at Memory Lane and Bradshaw Manor."
Janet Jcarehome.co.uk rating: 4.25 out of 5
"Wife has been here for 2 months. This home is very clean, she has been well cared for, bathed washed regularly. The standard is high with good staff numbers."
J Mcarehome.co.uk rating: 4.45 out of 5
"Staff are very kind."
Gladys Jcarehome.co.uk rating: 5 out of 5
"My brother has received really good treatment and made to feel welcome, he also sees the doctor weekly and more if it's needed. There is a nurse on his floor if needed who gives tablets out etc. They were very good getting the optician in and getting his wheelchair sorted. They have good meals and puddings etc and a snack in the afternoon, plenty of selection and a jug of water in the bedrooms, plus a buzzer to press if they need help. They are treated with dignity at all times. Thye have their own rooms and can take some of their own things in with them. There is also activities etc."
Graham Hcarehome.co.uk rating: 5 out of 5
"My mother was admitted to Bradshaw Manor due to the closure of the home she was in. From the first contact with Bradshaw, we as a family were very impressed with the way we were treated, every staff member showed kindness to my mother and ourselves as a family. The room and the home was excellent, very clean and nicely decorated. The care my mother received until she passed away this November was second to none. As a family, we were so thankful that mum ended her days in such a caring and lovely home. Also when it was realised that our mother was dying, the staff and management could not do enough for us, we were made comfortable for our overnight stays. I cannot recommend Bradshaw Manor enough."
Gareth Jcarehome.co.uk rating: 4.92 out of 5

Read our brochure 'Life in our home. Providing care through coronavirus' for more information on how we're here to help you and your loved one.

Read brochure
Food & Nutrition
Activities & Events
Care & Facilities
What happens now?
Are you ready to discuss your individual care requirements? Pick up the phone and talk to us, book a visit to our care home or come and take a look around our facilities.
Care enquiries
New care enquiry phone lines are open 8am - 8pm
01745 274227
All other calls
Our fees and contract
We want to be as transparent as possible about how we charge for the different services we provide as well as what's included in our contract. Please click the links below to find out more about our fees and contract.
View typical fees
View Our Contract
Useful downloads
Here to help you make the right decision about your care requirements.
28