What our families say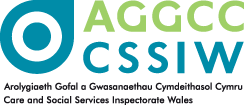 "My nan went into the home in October and has settled in really well. All the staff there from carers to the kitchen go out of their way to help you and my nan in any way they can. My nan wasn't really eating before coming to the home, but since being in the home, her appetite has improved a lot. My nan is a really outgoing person and enjoys a laugh and banter which all the staff have with her."
H Jcarehome.co.uk rating: 4.92 out of 5
"I visit the home regularly and always receive a warm welcome from all the staff. The home is clean and has a very calm atmosphere, there are facilities to make drinks for ourselves anytime we want and the staff are always on hand to help if needed. The garden is really lovely to sit in and relax."
D Jcarehome.co.uk rating: 4 out of 5
"I am extremely unhappy with the care of my Dad, he has been in your care supposedly for just over 2 weeks. I have never seen him out of bed once. despite being reassured that he would not be confined to his room. You don't give him his false teeth, when I came in yesterday, his bottom sheet had squashed food in it, and the nurse just covered my Dad over with a clean top sheet, saying that she couldn't change his bottom sheet as everyone was on lunch. We are paying about £150 pounds per day, so I would expect 5-star treatment and the staff always say they are overrun."
Alison Mcarehome.co.uk rating: 1.58 out of 5
"When my father first became a resident 2 years ago, I had several concerns. The last 12 months or so having voiced those concerns and been listened to, the quality of the home has improved vastly in every aspect. The staff from top to bottom are absolutely lovely, I cannot be happier. This is now just the place I would wish for my dad (a dementia sufferer) to be cared for."
John Dcarehome.co.uk rating: 4.92 out of 5
"An absolute gem. I have never seen anything like it. A true 5 star home. Staff and management are amazing. Wonderful room, every need catered for. Nothing is too much trouble. Food is fabulous. I feel like booking a room myself. Never seen my mum so happy. She feels so safe and well cared for. Thanks to the management, staff and all who help run this amazing place."
Pamela Hcarehome.co.uk rating: 5 out of 5
"I found the home to be reasonably well run. The staff were excellent. The home was usually clean and tidy. Management and staff were always approachable. Overall I was very happy with care both my late Wife and myself have received. I still visit the home regularly now and if I ever needed to go into a home myself I would not have any concerns about coming to Bod Hyfryd."
John Hcarehome.co.uk rating: 4.33 out of 5
"Very responsive, all very friendly, keeping my mum as comfortable as possible. Everyone tries to help in their own capacity. I'm always felt welcome anytime of the day. I can bring my mum's dog to see her with no problem. I feel at ease that my mum is well looked after and they always keep me in contact with what's happening."
T Hcarehome.co.uk rating: 4.75 out of 5
"We are very pleased with the care our relative receives but also how the home cares for us as a family. The staff are friendly, approachable and compassionate. The Manager is always available to speak to if needed, this home is clearly well-led. Our relative is treated as an individual by everyone from the Cook the the Nurses. We know they are in safe hands and that means everything."
Helen Pcarehome.co.uk rating: 4.67 out of 5
"Bod Hyfryd has well-maintained gardens. The seating area is very good both for residents and visitors. There is always a welcoming atmosphere from the staff, from the management and everybody who works there. The residents are treated with dignity and respect. If I had to go into a care home I would not hesitate to move into Bod Hyfryd because what I have witnessed is very good."
Jan Dcarehome.co.uk rating: 4.58 out of 5
"Last weekend I visited Bod Hyfryd to see a long friend who lives there. I was warmly greeted on arrival. It was around meal times and the food smelt great. The whole feel of the home from my visit was really good. Staff and residents seemed happy and helpful and my friend was very complimentary of Bod Hyfryd too."
J Jcarehome.co.uk rating: 5 out of 5
"Dad has been at Bod Hyfryd for a couple of months now and we are so pleased with the care he is being given. The food is excellent and nothing is too much trouble for the staff, they are very friendly. They have been kindness itself to my mum, who visits most days and they make sure she has plenty of coffee (she doesn't like their tea and she told them!). The home manager and the administrator are very helpful and meet all requests. The home is always presentable with fresh flowers on the dining tables and tea trays every day. Activities are a bit thin on the ground but this is being addressed. They had a vocalist in this week and it was obvious that all who were there thoroughly enjoyed it. I would highly recommend this nursing home and Barchester should feel very proud of the way this home is managed and cared for."
P Tcarehome.co.uk rating: 4.17 out of 5
"The staff are very friendly there."
Albert Lcarehome.co.uk rating: 5 out of 5
"I find the staff very friendly and helpful. They always seem happy. The grounds and gardens are in good condition. Overall a very nice place."
Tommy Gcarehome.co.uk rating: 4.42 out of 5
"I visited my cousin last Saturday. The staff were attentive and pleasant. It very soon became apparent that they were short staffed. Two had rung in sick and maternity cover did not arrive. I can't praise the staff who were in duty enough. At no time were the patients aware of the pressure under which the staff were operating. They worked brilliantly as a team and were a credit to Barchester Health Care. My cousin has been a resident for six months. Any problems I have had in that time has been satisfied. I am grateful to the staff."
K Rcarehome.co.uk rating: 4.5 out of 5
"Mum has been here for 5 years. She has always had the best of care. Care staff are extremely caring and helpful. She is always clean and tidy. Kitchen staff will make anything she wants to eat even if it is not on the menu."
K Pcarehome.co.uk rating: 4.56 out of 5
"Prior to my father going into care he was very isolated as he couldn't walk and previously had led an active social life. Being at Bod Hyfryd has given my father his social life back, he has dining partners now for his meals which are excellent, daily on-site interaction with fellow members and staff, who are really good at their jobs and engage with members as they go about their daily work routines. The activities lady is a bubbly character and is always doing her best to encourage the members to participate in games and educational activities as well as organising interesting days out. I would have no hesitation in recommending Bod Hyfryd."
Markcarehome.co.uk rating: 5 out of 5
"Mum moved here recently from a different home, that went into a 'special measure' process. This home is beautiful to look at and beautiful to be in. Mum seems so much more relaxed and happy here. The staff are dedicated, friendly, caring and respectful. Really couldn't wish for better care and that goes for all the family! Dad and sisters."
Carol Ccarehome.co.uk rating: 5 out of 5
What happens now?
Are you ready to discuss your individual care requirements? Pick up the phone and talk to us, book a visit to our care home or come and take a look around our facilities.
Care enquiries
New care enquiry phone lines are open 8am - 8pm
01352 851 063
All other calls
Useful downloads
Here to help you make the right decision about your care requirements.
27