More than half of over-50s will have to use their property to fund retirement and care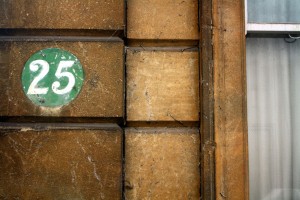 Over half of people aged over 50 say they will have to unlock money in their properties in order to pay for their lifestyles on old age.
According to research from LV=, 75 per cent over over-50s own their home outright and some 52 per cent of that number are set to unlock equity or sell up to fund retirement.
That's a huge jump up from the 28 per cent who said they same thing in LV='s 2012 survey.
The study suggests that the average property value of working over-50s stands at around £258,000, over £15,000 more than the current national average.
Of those over-50s which are still paying a mortgage, the average amount of equity still stands at £149,640.
Asked what they would do with money raised from their properties, 53 per cent of respondents said supplement their retirement income, 17 per cent cited funding their own care costs, 13 per cent said they'd give financial support to family members and ten per cent would look to make home improvements.
Vanessa Owen, head of annuities and equity release at LV=, said: "The number of over 50s who plan to use their home as their pension has risen steadily since we first launched our report in 2010 and it is clear that for a large section of the population their home is will play a key role in funding their retirement.
"Property is often the largest asset someone has when they reach retirement, especially if they have lived there for quite a while, and will often significantly outweigh any pensions savings they have."
She added that as people are living for longer, how to meet the financial demands for long-term care is something which people need to give serious consideration to.
The report also found that just one in four (26 per cent) are on track to retire at the time they originally planned, while 13 per cent will retire as planned but with a smaller than expected income.
Find the nearest Barchester nursing home.