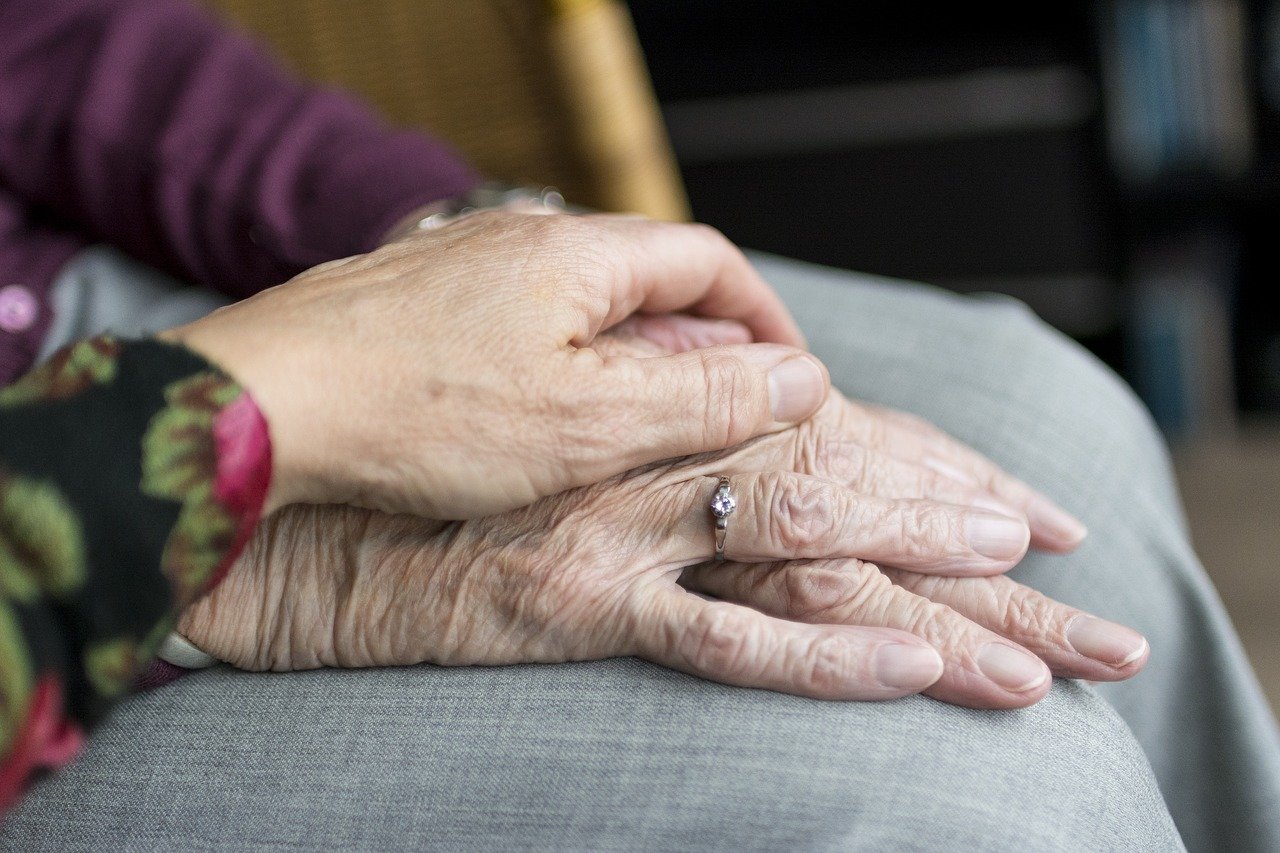 Loved ones offered advice on how to help people with dementia
Dementia - a term that encompasses various brain disorders that lead to a loss of cognitive function - currently affects approximately 850,000 people in the UK. This number is expected to rise to 1.6 million by 2040.
One in six people over the age of 80 have dementia, according to the Alzheimer's Society, and 70 per cent of care home residents live with the condition or experience severe memory problems.
Common symptoms of dementia include:
Memory loss
Confusion
Difficulties with speech and understanding
These effects can make the experience of living with dementia very distressing, not only for the individuals affected, but for those close to them as well.
The BBC spoke to people impacted by the condition to get first-hand insights into what loved ones can do to make the experience of living with dementia slightly easier.
Talking to someone with dementia
Friends and family can help people living with dementia by making small changes in how they communicate.
Tommy Dunne, who has Alzheimer's disease, said the first thing to do is to "talk to the person, not the dementia".
"Get down to the person's level - if the person is sitting on the couch, don't stand over them and talk down, get down to the person's level, maintain eye contact," Mr Dunne added.
He also recommended speaking in short sentences and asking one question at a time, rather than jumping between subjects or asking lots of different things in quick succession.The benefits of being organised
Two people whose lives have been changed by dementia spoke about the benefits they achieve by being organised.
Dreane Williams, who has vascular dementia, said her top tip for coping with the condition is to have a diary, which can make it easier to keep up with dates and events. She also said she finds it useful to put photographs of particular people or places saved with the telephone number for those individuals and locations.
Paul Hitchmough, who lives alone and has Alzheimer's, said he keeps a checklist next to his door of everything he needs before going out, such as his keys, money, credit card and glasses.
"I have a set routine and I write everything down anyway," he continued. "All the things you can't remember, you need to make lists and you need to prompt yourself to look at these lists as well."
Getting help and advice
Christine, who acts as a carer for her husband, Gilly, discussed the importance of people getting expert information and advice to improve their understanding of dementia.
It was only when Christine spoke to a medical professional that she gained a better idea of why her husband's personality seemed to have changed so drastically.
"We saw a psychiatrist and he explained to me that the sections of the brain where the brain cells had died, they were in the parts of the brain that affected decision-making and empathy," she said. "And it was just like somebody had shone a light on our lives - I wish they'd have told me that before."
If you want to learn more about dementia, you can get reliable information from the NHS and charities like Dementia UK.
Back to help & advice
Find your nearest Barchester care home
With over 200 care homes in the UK, there's always a Barchester care home near you.