'Fascinating Lives' reign at local care home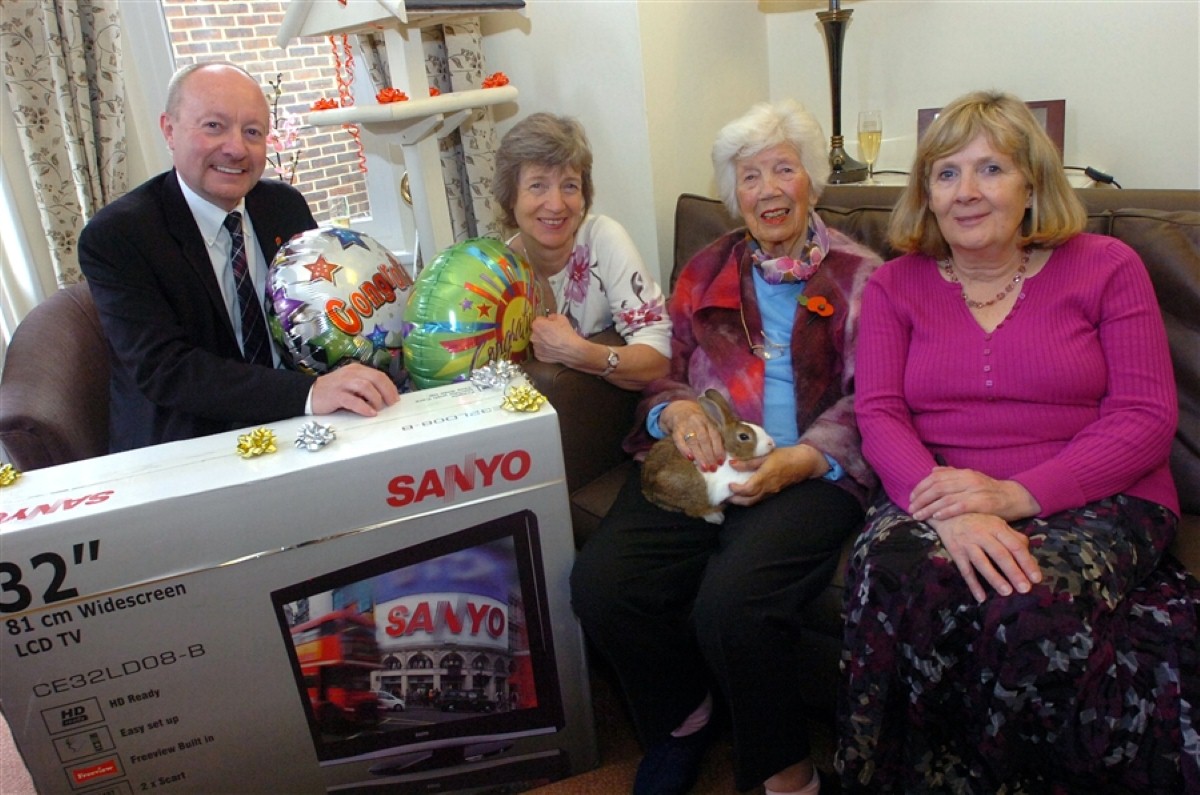 Barchester Healthcare, the national quality care provider, announces the winner of 'Fascinating Lives' – a project to discover and celebrate its residents' lives and histories.
Mrs Eileen Garton, a charismatic resident at Wimbledon Beaumont care home, won a draw based on the competition with her account of attending the last pantomime performance of 'Old Mother Red Riding Boots'. Truly one of a kind, this pantomime was invented and performed by the then Princess Elizabeth (aged 18) and her sister Princess Margaret Rose (aged 14) in the Waterloo Chamber at Windsor Castle.
Mrs Garton recalled: "I was extremely fortunate to be given the chance to attend, though this only came about through a string of unfortunate circumstances."
In fact, her opportunity arose as the result of a bomb during the Blitz. As a result of it exploding near her London home, badly shaking her, she moved to Windsor to live with her sister. One evening, her brother-in-law returned from St. George's Chapel where he worked as a sub-organist with tickets to the last of the series of pantomime performances given by the two princesses.
A presentation was held at the care home in Wimbledon where Mike Parsons, Founder and Chief Executive of Barchester, presented Mrs Garton with her chosen competition prizes, which included a television and bird table. An unexpected gift of two new resident rabbits – Bubbles and Oscar – was unveiled to the delight of Mrs Garton, a devoted animal lover.
Mike Parsons said: "This important project gives us all a glimpse of the extraordinary and very personal events that have shaped the lives of our residents. They have had rich lives, which we are delighted to celebrate. Knowing and respecting our residents is the basis of our person-centred care approach, recognising and celebrating each person's individuality. These stories are both a vindication of that approach and a fascinating collection of memories in their own right."
These 130 remarkable stories offering a window into residents' lives have been illustrated with resident's photos and will be printed in a collection next week for family, friends and residents.