Covid and flu vaccines could be combined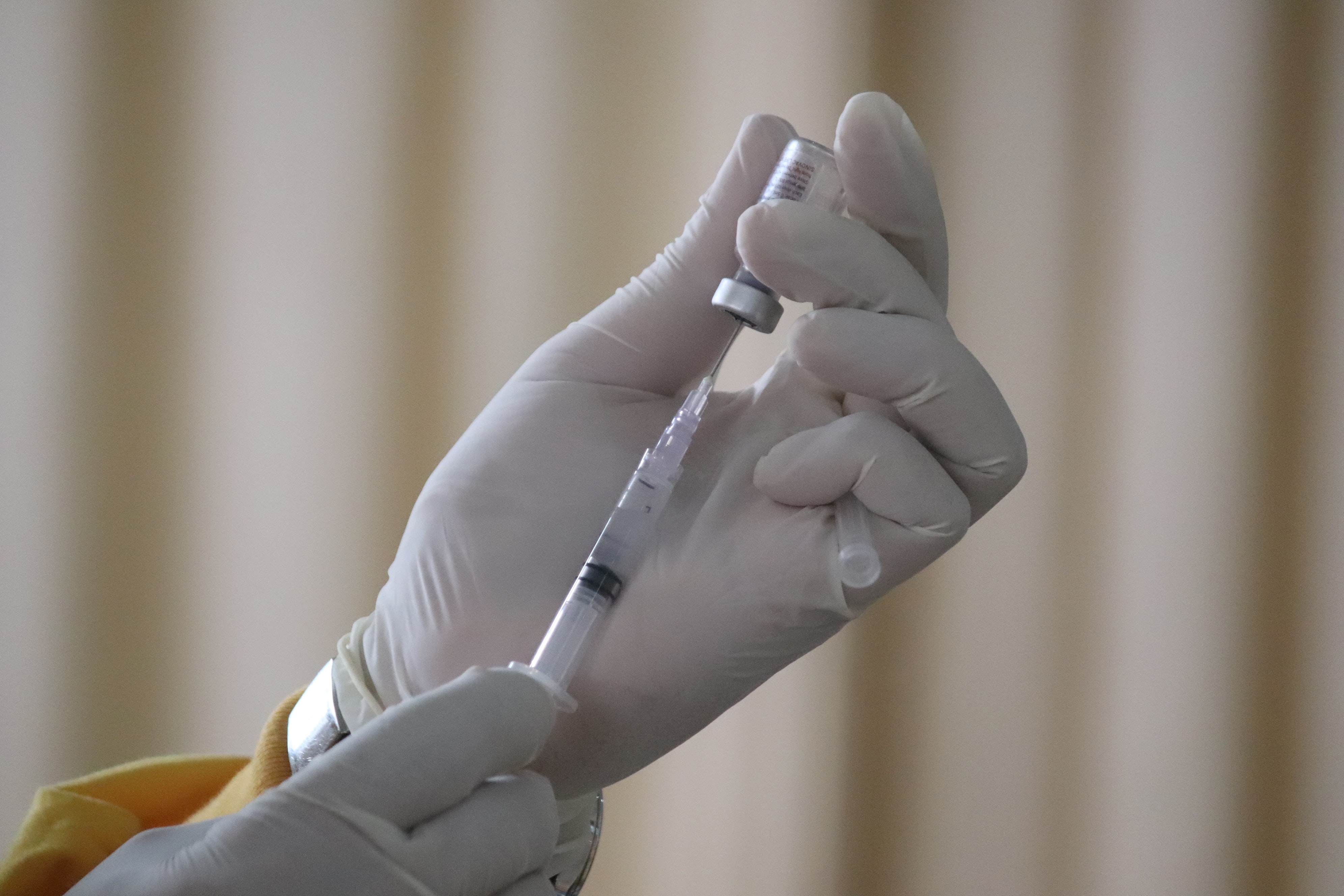 Vaccinating the elderly against flu and providing them with a booster Covid shot could become more efficient as scientists work on a combined jab. Dr Matthew Duchars, chief executive officer of the Vaccine Manufacturing and Innovation Centre (VMIC), said the facility in Oxford is exploring the idea to make the booster programme more convenient.
Health secretary Sajid Javid mentioned recently that the UK could start providing a third Covid jab to the most vulnerable groups in society as soon as September. This is dependent on the government's expert panel giving it the go ahead, however.
As many as 32 million over-50s could receive top-up vaccinations this autumn and up until now, the plan had been to administer them at the same time as the flu jab but in different arms. The annual flu jab is recommended for over-65s and anyone living in a residential care home.
Dr Duchars told the Telegraph: "It will save a lot of time and it would be a lot more convenient to just give one shot, so it is something that we and vaccine developers and producers will be looking at.
"Let's say we do need to give a seasonal vaccine, and people need one shot for flu, and one shot for Covid and another for something else. If you can put them all into one, then that's obviously preferable."
The VMIC was originally due to open in 2022, after being announced in 2018, but it was fast-tracked as a result of the pandemic. A £215 million cash injection is helping to bring the collaboration between the University of Oxford, Imperial College London and the London School of Hygiene and Tropical Medicine together.
Once it's fully operational, the VMIC will be able to produce up to 600,000 doses of Covid vaccine a day. Despite this increased capacity, the government has already secured 60 million Pfizer jabs to be rolled out in the autumn and a further 35 million for the winter.
The NHS has already been preparing for booster shots should they be approved and it's thought around 2,000 pharmacies across the country will help to administer the vaccines. This could enable as many as 2.5 million doses to be given a week, and the over-70s, care home residents, key workers and vulnerable adults will be at the top of the list.