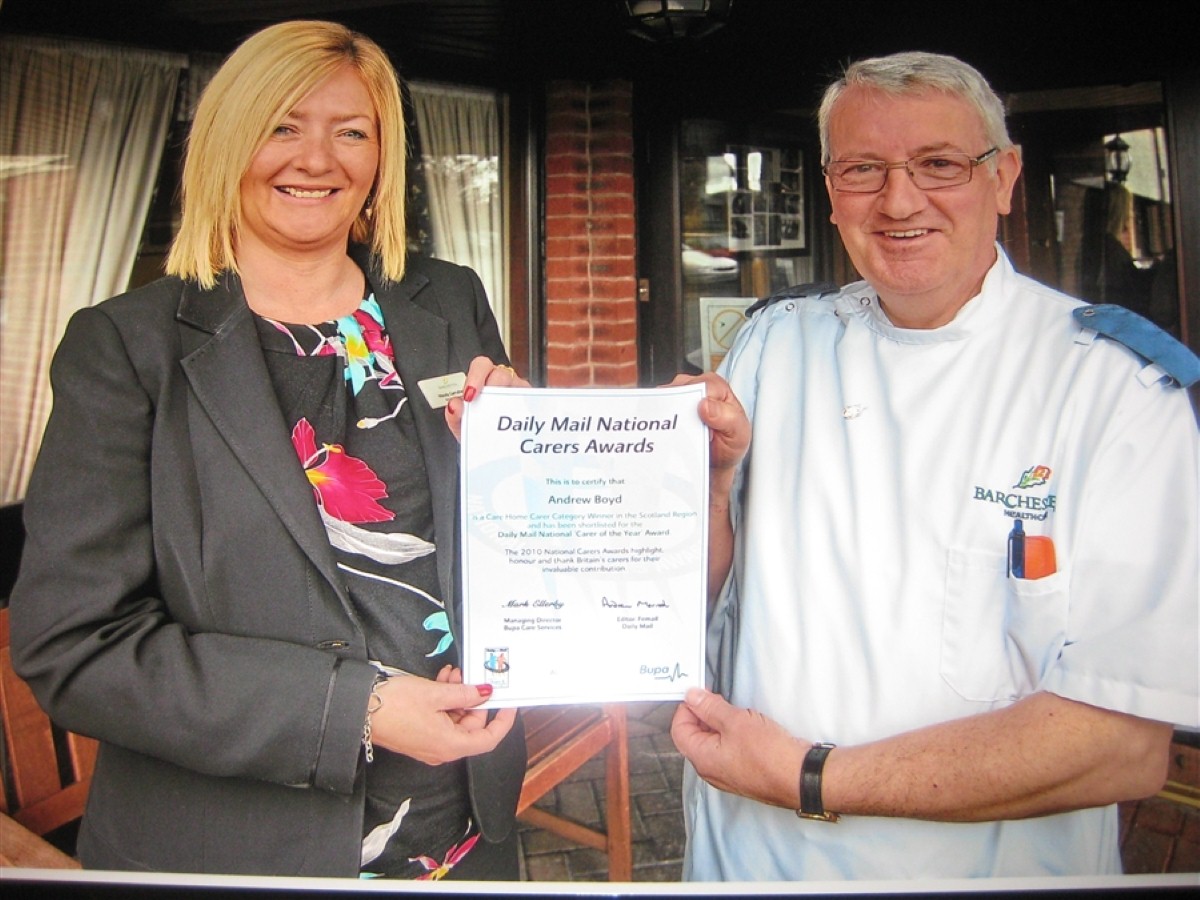 Care worker recognised for dedication in national award
A care worker from Dumfries has been recognised as one of the best in the country.
Andrew Boyd, 61, has won the regional heats of a national award scheme run by BUPA, in tribute his work at the Lochduhar care home in Dumfries, reports the Dumfries & Galloway Standard.
Mr Boyd was nominated by the relative of a resident at the care home, describing him as a great example to younger care workers.
While he was naturally very honoured to find out that he had won the award and is grateful for the appreciation, Mr Boyd insists that his colleagues work just as hard he does to make life a pleasant experience for the Lochduhar residents.
The care home's general manager Wendy Carruthers told the publication: "Everyone at Barchester Healthcare, which runs the home, is extremely proud of Andrew's achievement.
"Being nominated for this award truly reflects his dedication to the residents himself and his team care for at Lochduhar."
Staff at Lochduhar care home provide 24-hour nursing care as well as expert care for people with dementia in the Memory Lane Community.
Find the nearest Barchester nursing home.
Back to help & advice
Find your nearest Barchester care home
With over 200 care homes in the UK, there's always a Barchester care home near you.