Business as usual at Barchester Business School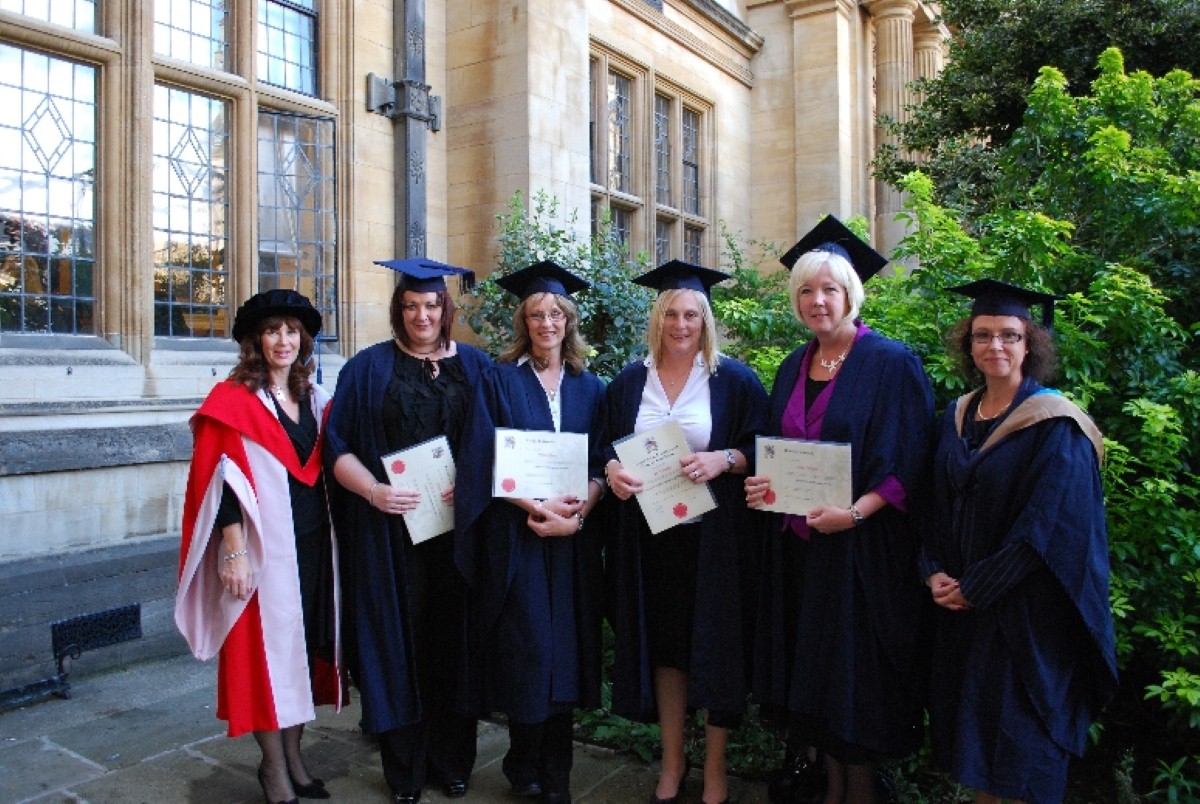 Barchester Business School, an exciting venture of the Barchester Academy of Excellence, toasts its first graduates of 'The Certificate in Management Studies' at New College Oxford.
The Certificate in Management Studies lasts one academic year and is project-based in its teaching style. Projects are targeted to respond to the needs of Barchester homes and hospitals.
The five graduates joined by Terry Tucker, Director of Learning and Development, and their set advisor, Tracy Hide, were:
Alison Farran, Senior General Manager of Lanercost House
Fran Sharpe, Deputy Manager of Wheatlands
Deborah McNelis, Business Manager
Lynda Ellis, Matron of Winchester House
John Lavan, General Manager of Windmill Manor (graduated in absentia)
Terry said: "The Business School offers a range of innovative and practical leadership programmes tailored to meet the needs of all Barchester managers and potential managers. We are able to offer our employees the opportunity to gain certificates, diplomas as well as Masters and Bachelors in Management.
"Emphasis is placed on achieving professional qualifications through the action learning process and this is just one of the ways in which we continue to deliver such high standards in quality care throughout our homes."
A new cohort of the Business School begins studying this October.