BUILDING WORK ON PLAN FOR NEW DERBY CARE HOME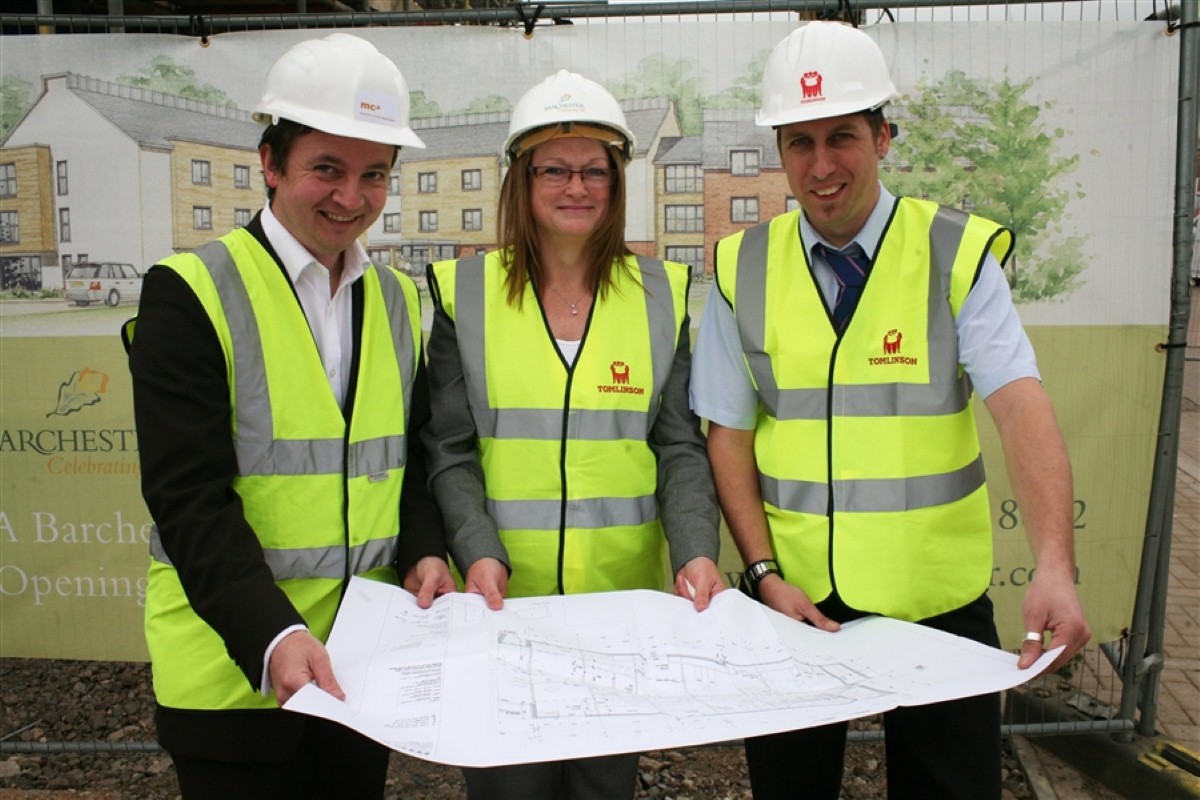 The newly appointed General Manger of Barchester Healthcare's new care home in Chellaston met with the builders and architects at the development to oversee construction.
The 64 bed home in Rowallan Way, due to open in autumn 2010, will deliver high quality nursing and residential care services as well as personalised dementia care in one of Barchester's unique Memory Lane Communities. The home's new General Manager, Pauline Hodgson, has had more than 25 years experience in nursing and dementia care. She began her career at Hull School of Nursing and was appointed as the manager of Barchester's newest care home in March 2010.
Pauline met with local building company GF Tomlinson and architects for the project Marchini Curran Associates. Together they reviewed the current stage of the development.
Pauline said: "I'm looking forward to working with Barchester and delivering high quality care to the Derby area. It'll be wonderful to start working on a brand new care home as we open our doors and establish ourselves in the Chellaston community. The building work is all going to plan and it promises to be a high quality environment for our residents."
Barchester Healthcare will open show suites in a retail unit in Royal Glen Park in June 2010. The home also has recruitment opportunities in nursing, care, administration, hospitality, activities, maintenance and more.