Brain training could lower risk of dementia, study suggests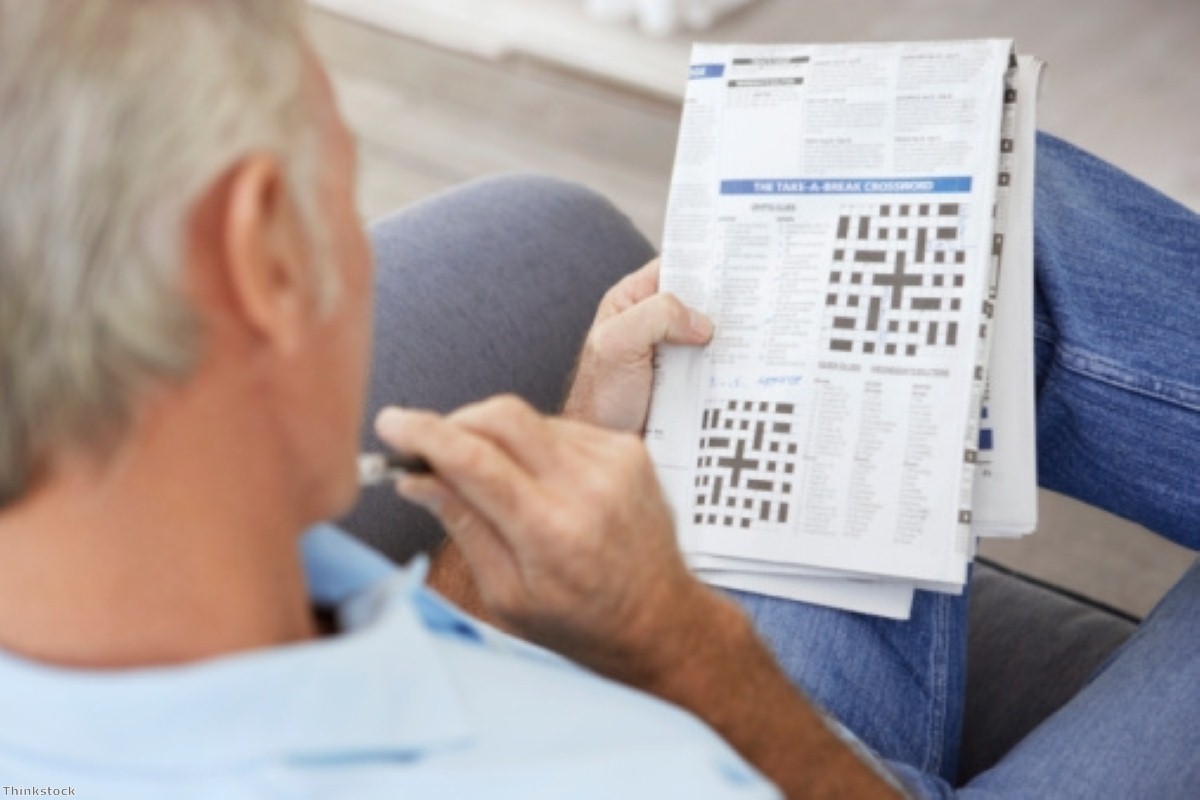 People who regularly test their brains with crosswords and other puzzles could delay the ageing process by a decade and lower their risk of developing dementia.
This is according to a new study from the US, which found that three-quarters of participants who took part in brain training methods displayed the benefits for more than ten years.
Researchers at the John Hopkins University in Baltimore, Maryland said it means a person at 80 could effectively think like a 70-year-old.
Some 2,800 volunteers participated in the research, with the average person being aged 74.
They were split into four groups, with some receiving brain training that focused on speed, some on building memory and others on reasoning. The fourth group did not receive any training.
Over the course of a decade, their cognitive abilities were assessed at regular intervals and 60 per cent of those given brain training were found to be handling daily tasks more effectively.
Of those not given the training, this rate stood at just 49 per cent.
Professor George Rebok, who led the study, described the findings as "pretty astounding".
He added: "Ten years after the training, there was evidence the effects were durable for the reasoning and the speed training."
Sharon Tennstedt, the study's co-author and vice-president of New England Research Institutes, said that this kind of training has the potential to delay or fend off the onset of dementia.
The study, which was published in the Journal of the American Geriatrics Society, adds to previous research which found that people who keep their brains active by visiting museums, going to the theatre or reading are less likely to be diagnosed with Alzheimer's disease.
An estimated 820,000 are currently living with some form of dementia in the UK, but that number is likely to rise above the one million mark by 2021 unless a significant breakthrough in research is made.