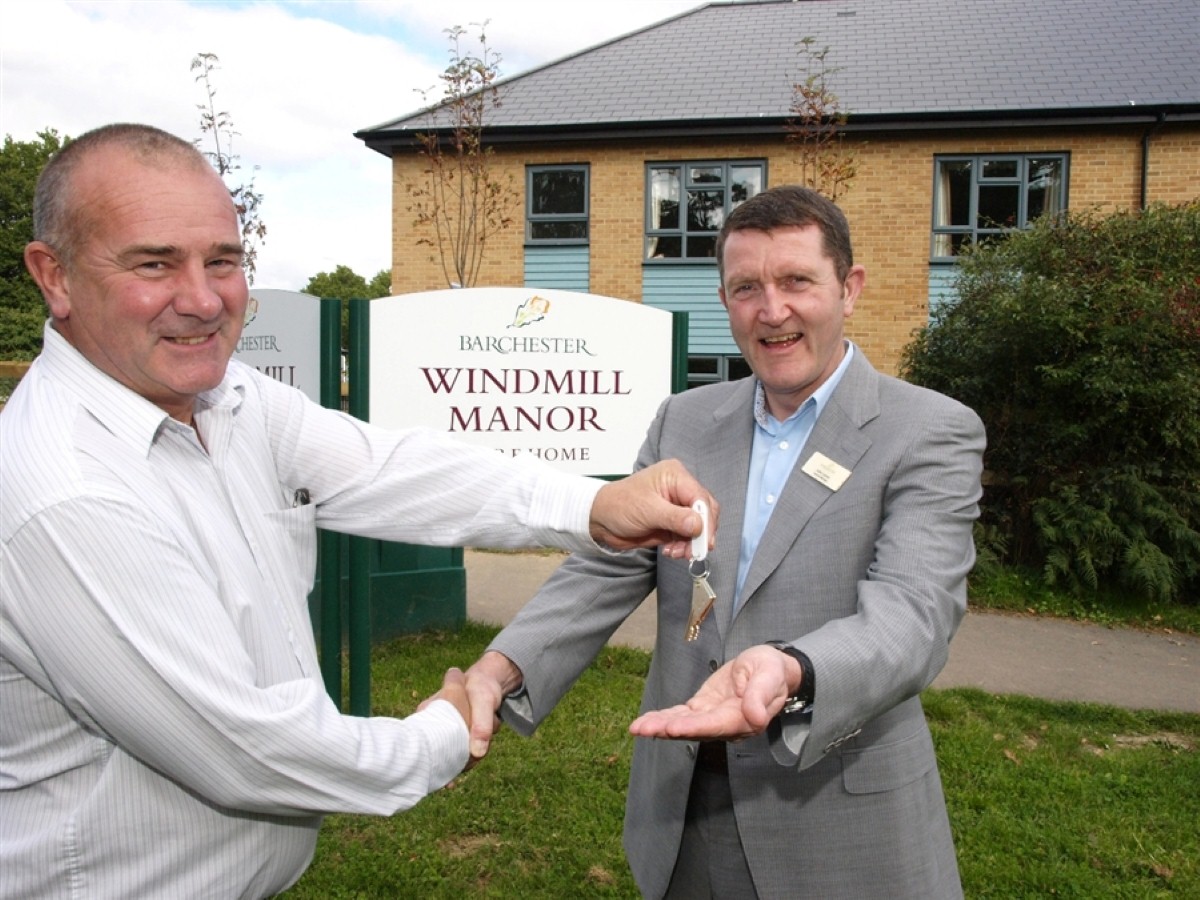 Barchester holds the key to future care at Windmill Manor
Barchester Healthcare receives the keys to Windmill Manor care home, the newest build of 2010, which enhances the already 220 strong care home portfolio.
John Lavan, the newly appointed General Manager of Windmill Manor care home, accepts the keys to the latest property from the builders of Castleoak.
Barrie Herbert, Castleoak's Site Manager, said: "It's been a great pleasure working with Barchester and we are very happy with the end result."
John added: "The builders have done a fantastic job and the workmanship is superb. Now it's the turn of our expert interior design team to add some flair and luxury to the inside of the home.
"Our intention is to create a building that reflects bespoke, high quality for our prospective residents, where we can provide tailored care to meet their individual needs. I look forward to welcoming our first residents in early October."
 
Back to help & advice
Find your nearest Barchester care home
With over 200 care homes in the UK, there's always a Barchester care home near you.